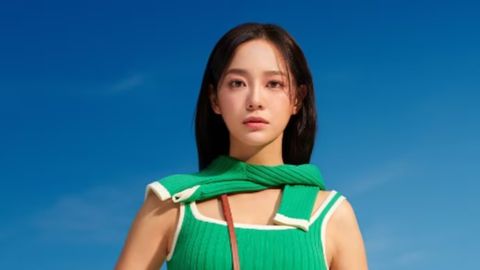 From I.O.I to Gugudan to landing acting roles, the one and only Kim Sejeong is coming to Bangkok as part of her concert tour.
Kim Sejeong announces first concert tour, including a stop in Bangkok
Kim Sejeong first debuted as part of the girl group I.O.I in 2016 after she secured the first runner-up position in Mnet's survival show Produce 101. After her time in that girl group, then in another group called Gugudan, she fully showed the world that she has the necessary qualities to go solo.
Since then, Sejeong has landed many prominent roles in well-known K-dramas, such as School 2017 (2017), The Uncanny Counter (2020–2023), and Business Proposal (2022), all while still producing hit singles equipped with creative choreography. Needless to say, she's a triple threat in the entertainment industry, obtaining more than 11 million followers on Instagram, and fans across the world look forward to her next ventures.
With the release of her new album titled 'Door', Kim Sejeong embarks on her first-ever concert tour 'The 門'. Thai fans will be able to see her onstage in all her glory on November 4, 2023, at Thunder Dome, Muang Thong Thani.
Tickets are priced at THB 3,600 (Zone 2), THB 5,000 (Zone 1), and THB 6,000 (VIP). Every ticket holder will receive a complimentary official poster of the concert tour. The Zone 1 ticket holders will also receive a signed poster. VIP ticket holders are entitled to the previous benefits, along with a special Polaroid selfie, and a group photo.
You can find more information, as well as grab tickets at TicketMelon.
Shop the best travel experiences here
This story first appeared here.
[Hero and featured image credit: clean_0828/Instagram]
Related: All The Concerts In Bangkok We're Looking Forward To In 2023
Written By