Rekindle Romance In Koh Samui, A Beach Destination In Thailand Brimming With Love & Luxury
Located just off the east coast of Thailand, Koh Samui ticks all the right boxes for a holiday fit for honeymooners and couples alike.
Picture off-white sandy beaches shaded by a long coastline of coconut trees swaying to the sea breeze and gentle azure blue waters kissing your feet as you walk with your partner in tow. That's Koh Samui for you.
While this archipelago of more than 80 islands might be small geographically—enough to be circumnavigated on road in just a couple of hours—its many attractions and experiences compel multiple visits.
Exploring Koh Samui
Sun, Sand, and Sea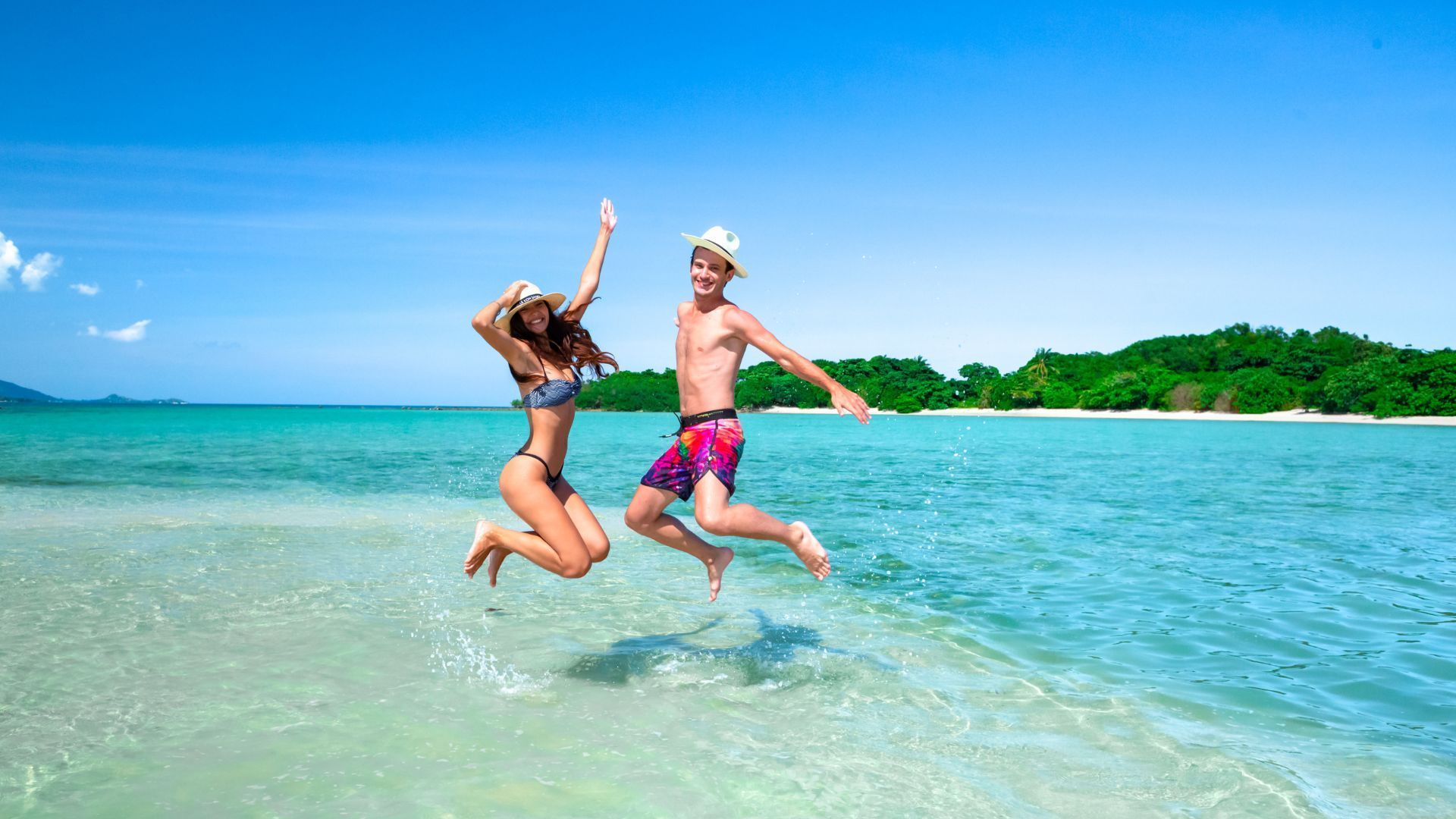 Any vacation to Koh Samui calls for a beach trip. And luckily this tropical land—known as the Paradise in the Gulf of Thailand—has a diverse bunch to offer. Begin a sun-soaked day at Chaweng, the largest and most popular beach in Koh Samui. Fringed by rocky promontories and an offshore reef, this picturesque five-kilometre stretch is a must-visit. The powdery-white sands here come coupled with two small islands nearby and another beautiful bay. Plan the visit around sunrise to make the most of the beach's east coast location, and start the day by savouring fresh seafood at the many restaurants here. Try some wai khua (baby squid in coconut milk gravy) and pla kapong neung manao (steamed fish in lime sauce), or go simple with delicious crab cakes.
Book Your Stay Near Chewang Beach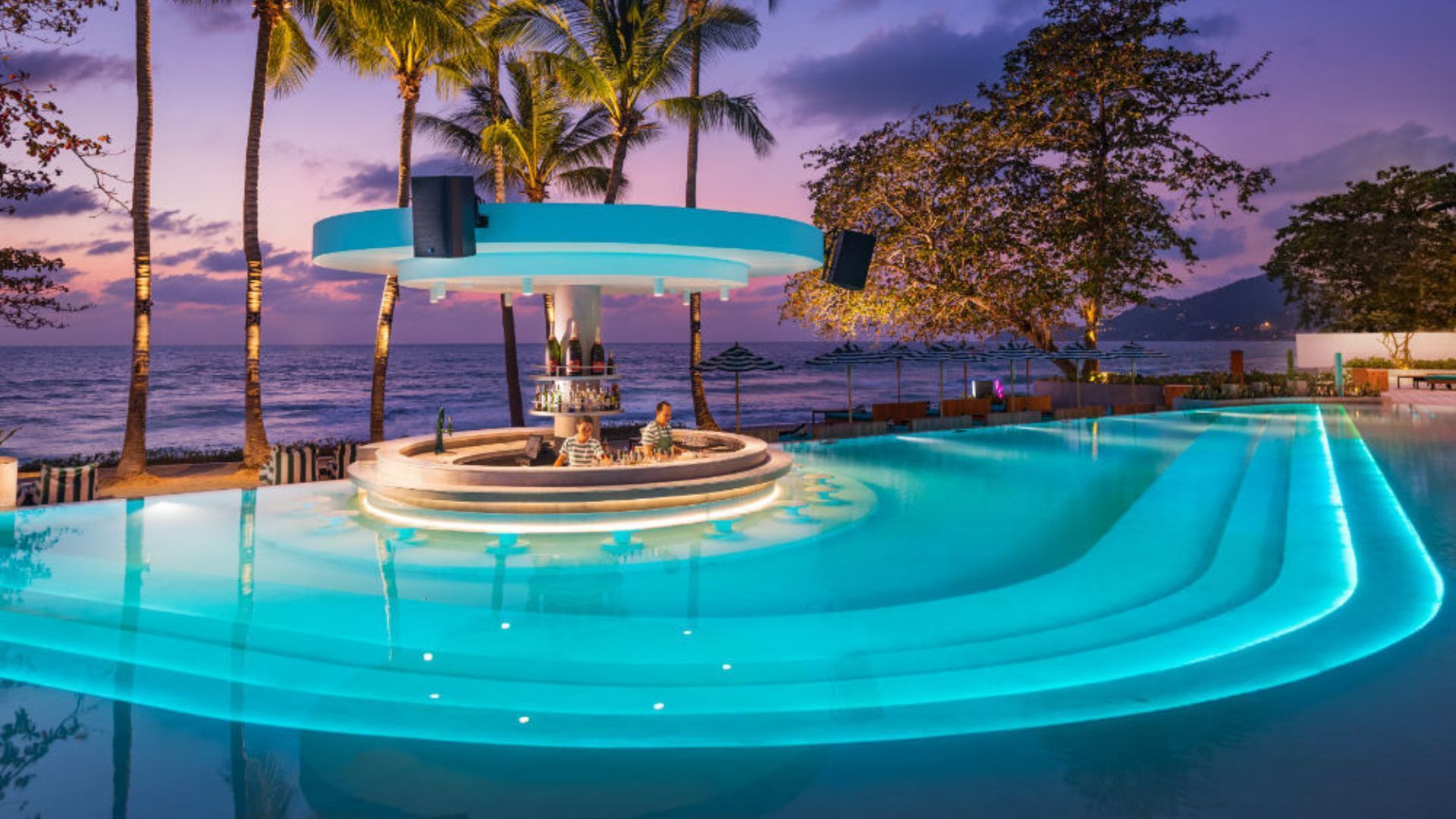 Lamai, a little quieter than Chaweng, features a granite-studded mountain backdropping the crescent beach. Pulsating with energy, this four-kilometre-long beach is haven for adrenaline-pumping water sports. While the northern stretch offers shallow and rocky waters—ideal to unwind—the central stretch houses many spots to rent jet skis and kayaks, along with windsurfing, waterskiing, wakeboarding, parasailing, and speedboat charters. Lamai beach also has a number of massage salas that offer Thai massages, aloe vera body wraps, henna tattoos, manicures and hair braiding.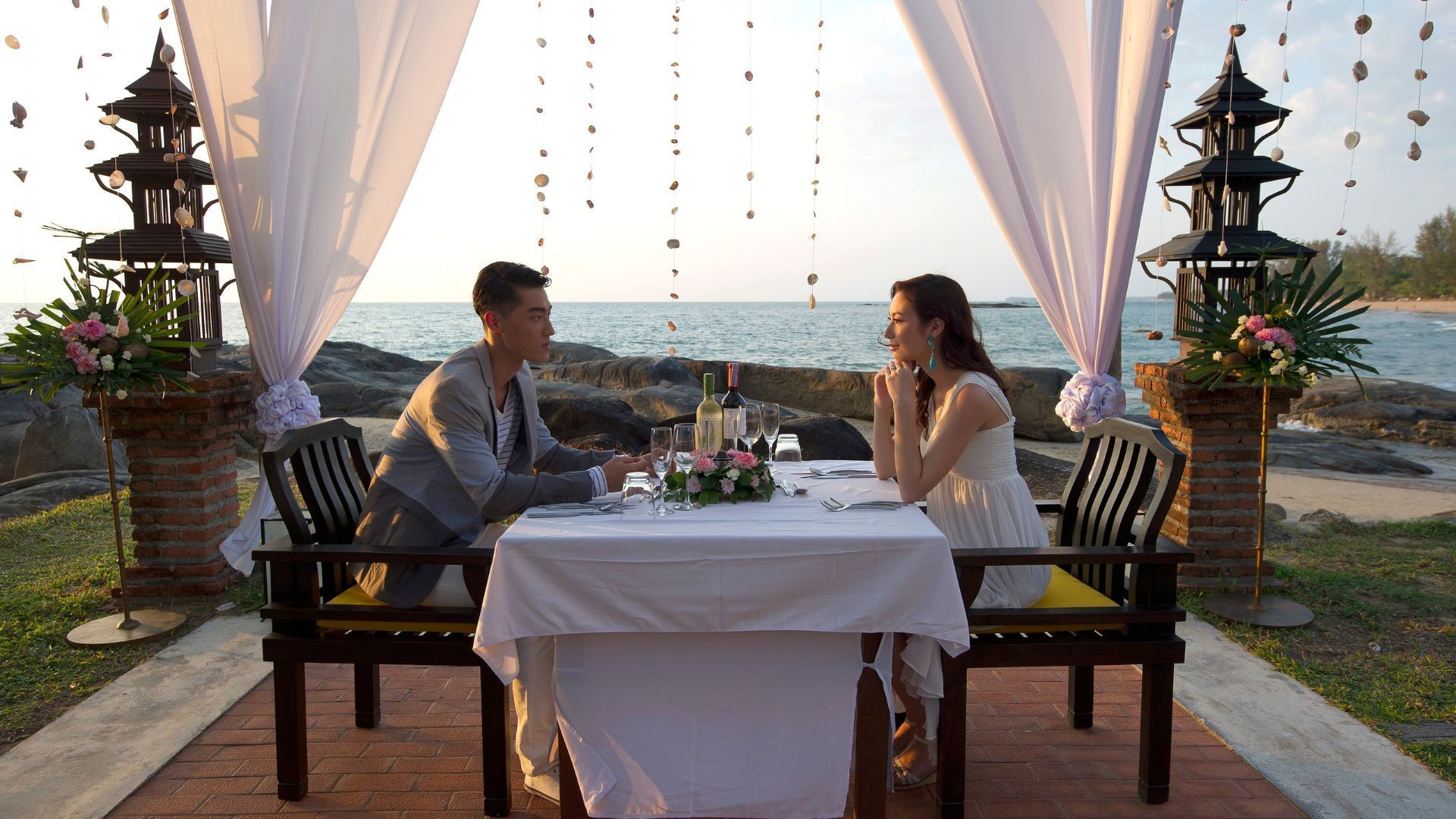 For a quieter escape, Bang Po shines. Considered the last beach on the northern shore past Bophut and Maenam, this classically-tropical and laidback space is ideal for undisturbed sunbathing. A similar vibe rests at Mae Nam, a five-kilometre stretch of grainy and fine sands fringed by coconut trees. Typically calm waters, the private atmosphere here makes for a great choice to stay away from the crowd.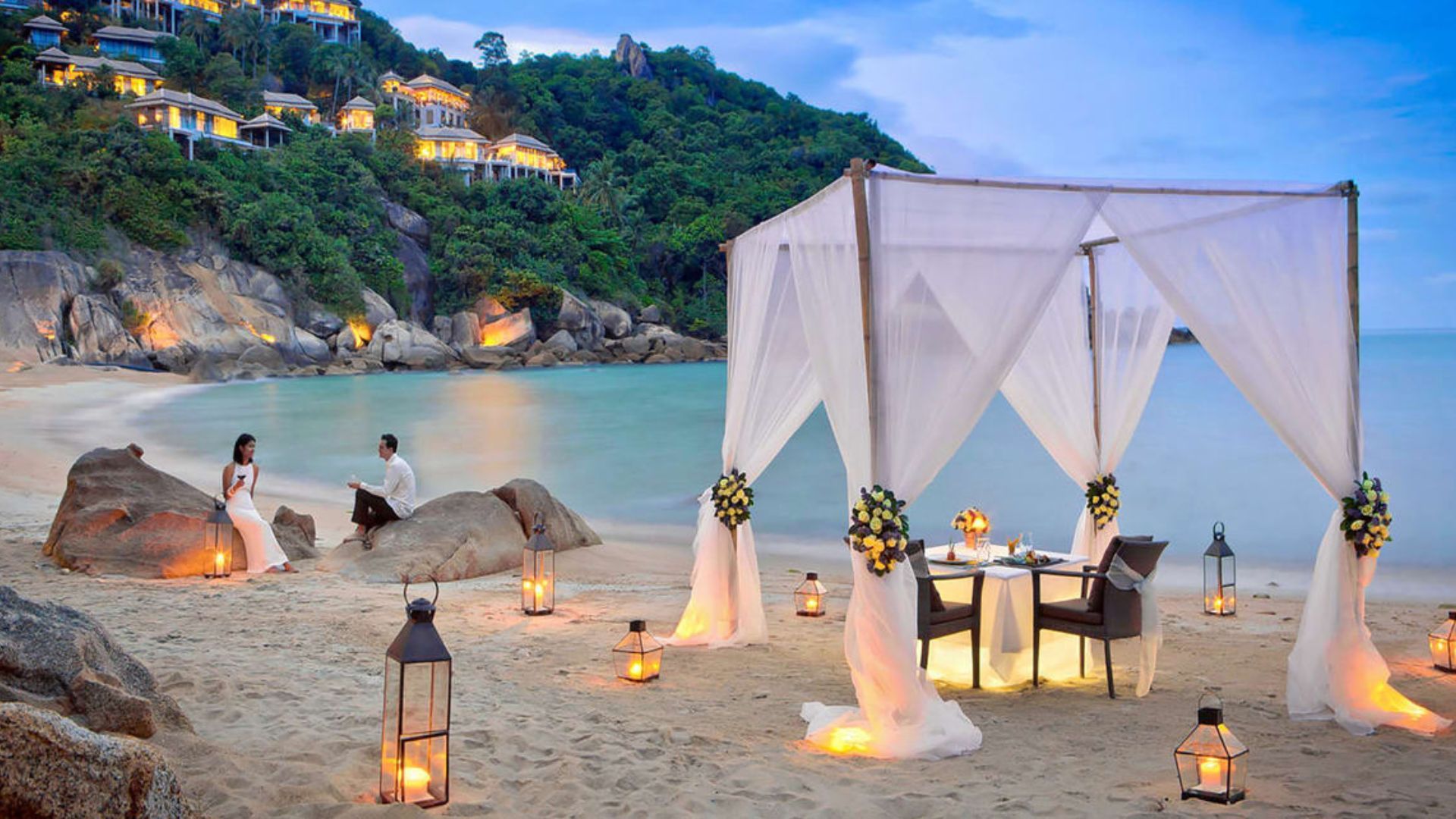 Taling Ngam beach, considered the pearl of the west coast, shines brightest for couple vacations. The five-kilometre stretch boasts of a thin sandy line shimmering in golden and brown hues. Famed for extraordinary sunsets and enchanting views, this remote beach has an innate unspoilt beauty that crafts the ideal ambience for couples to extend in sweet-nothings without any disturbances.
Book Your Stay Near Taling Ngam Beach
Some of the other beach destinations in Koh Samui include Ao Phang Ka, a quiet beach on the southwest corner of the island; Hat Bo Phut, a coarse and shelly space that inclines steeply into the cloudy water; or even Hat Ban Hua Thanon, a beach that offers an insight into the Thai fishing community.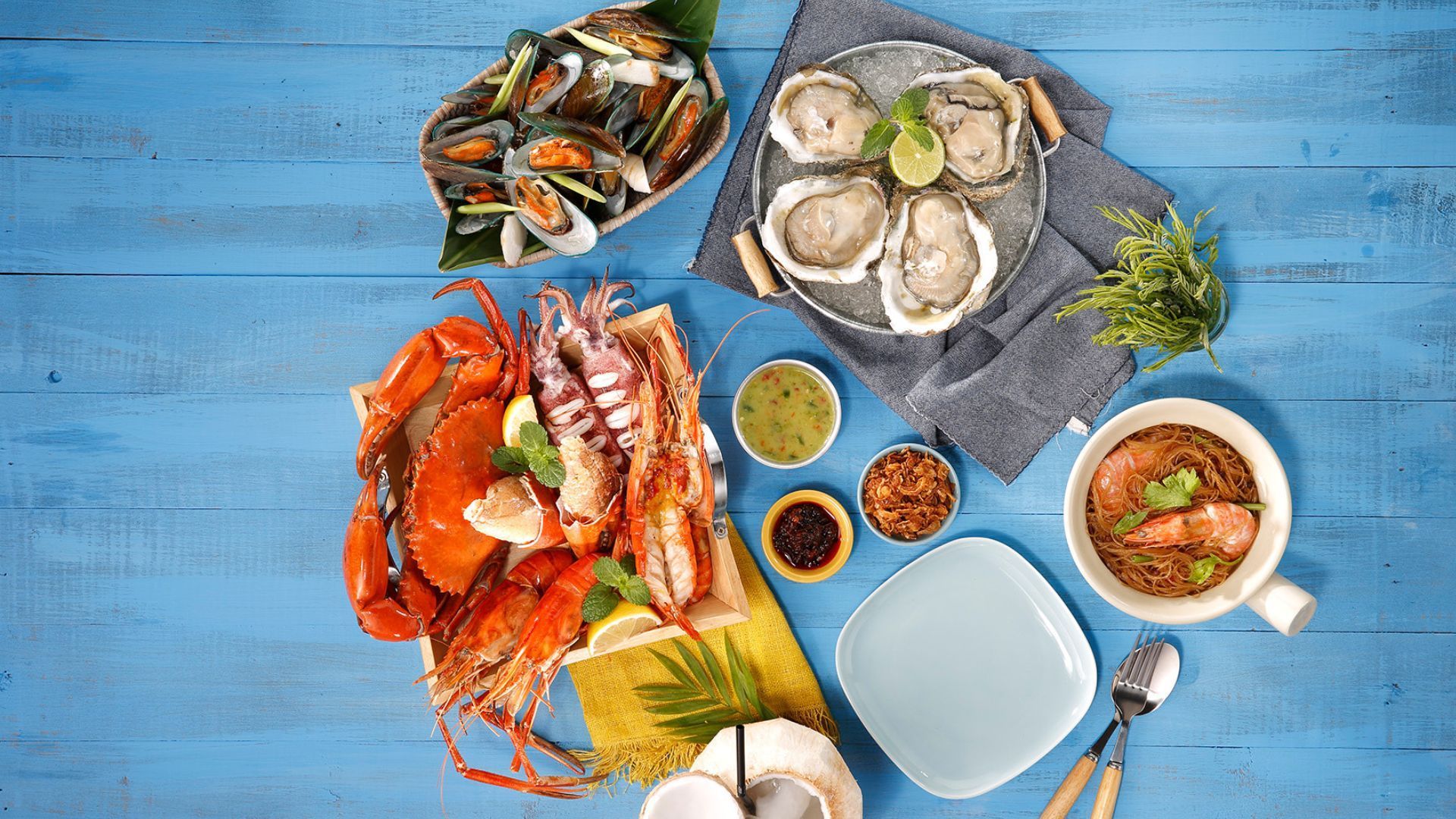 Irrespective of which beach one opts for, the many water activities available at Koh Samui are sure to grab your attention. The clear waters of Koh Samui are breeding grounds for abundant marine life and corals, most of which can be explored up-close by diving and snorkelling. These same waters are also a great source for plentiful seafood that is best savoured when caught fresh. When in Koh Samui, enjoy freshly-caught red snappers, fish cakes, crab salads, Tom Yum soup featuring shrimp, and more.
Beyond Beaches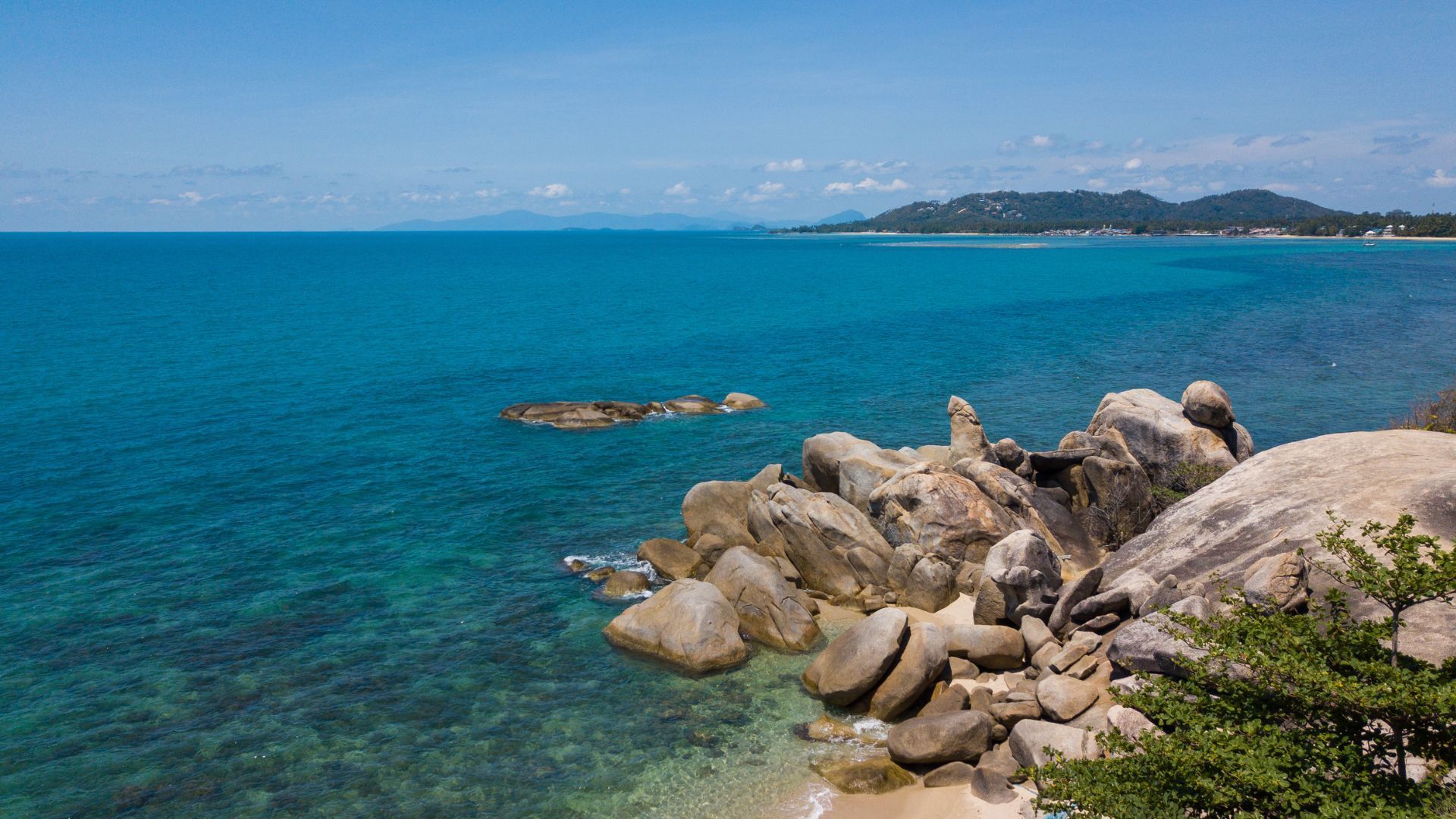 Look beyond the beaches to explore Koh Samui's other wonders as well. Take Hin Ta Hin Yai, for instance. Located in Hat Lamai, this natural phenomenon originates from granite eroded by sea water and heat. The result? Boulders that jut out of the calm blue waters. On land, a number of souvenir shops line the promenade. Take home coconut shells, coconut oils, and Kalamae—a glutenous rice flour sweet, sticky candy signature to Thailand.
Namtok Na Muang, or the purple waterfalls, are a site to behold as well. Nicknamed so because of the purple tints of the surrounding rocks, these inland falls have two cascades that can be reached by a winding path from the park's entrance. The first plunge pours into a small pool complete with cool waters, while the second plunges into a lush jungle. Rekindle the romance with your partner by taking a dip under these gushing waters, trekking to the top or even picnicking by the waterfalls.
More Than Nature
Fisherman's Village in Koh Samui is a beautiful and vibrant walking street of hipster cafes, buzzing beach clubs, boutique shops and some great restaurants serving delicious Thai and global cuisines. The area also sees fun street performances like Muay Thai demos, beatboxing, and traditional Thai dances that add to the charm of the place. Located on the Northern Coast, it is just a short 30-minutes drive away from Chaweng.
Book A Stay Near Fisherman's Village Here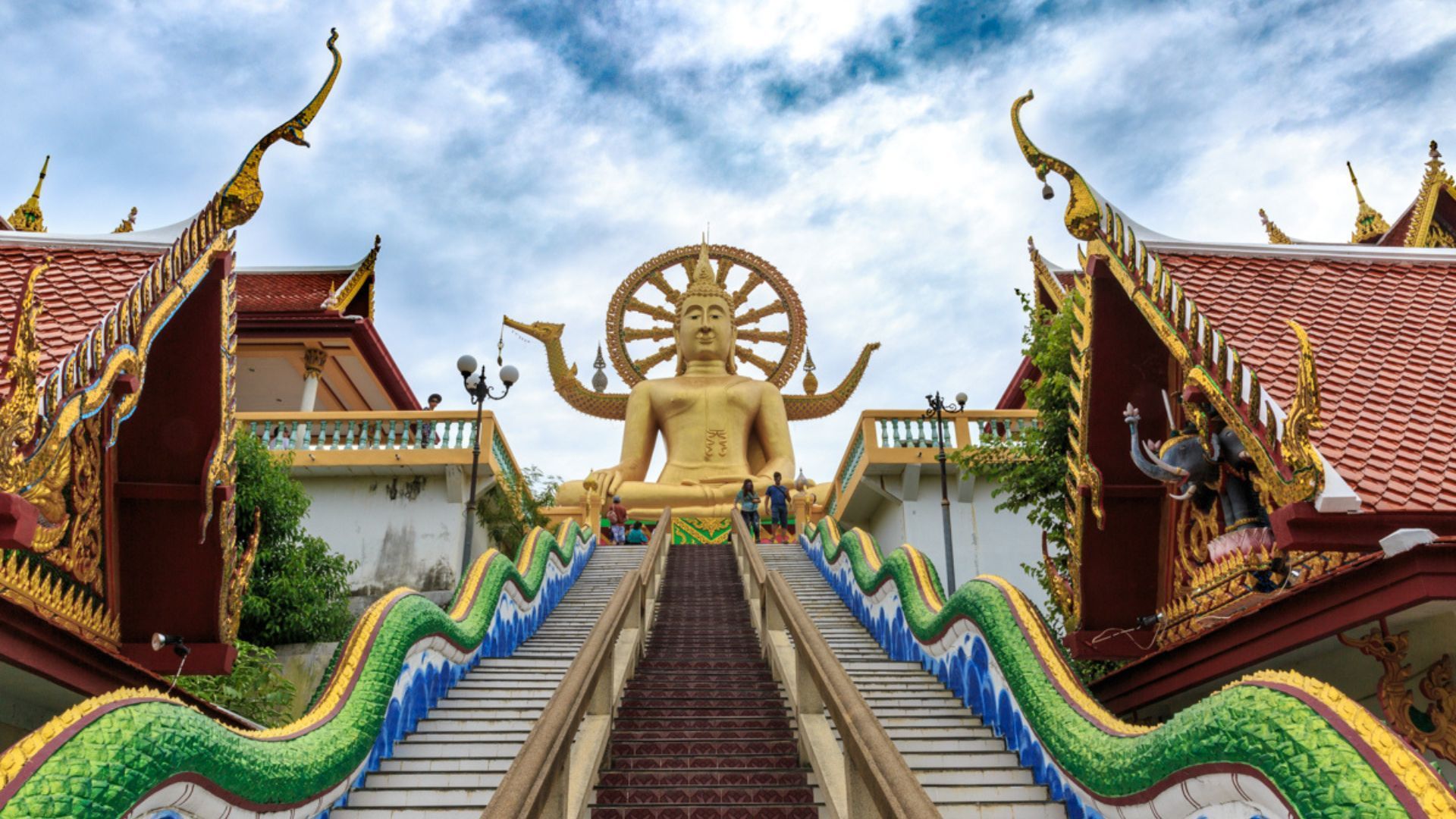 Wat Phra Yai is another must-visit. Known as the Big Buddha Temple, this Buddhist temple depicts a modern golden Buddha sitting in a Mara posture (symbolic of purity and enlightenment). Sitting tall at a rocky island and looking over the island's splendour, this landmark unravels its beauty from a far. So grand is its demeanour that the 12-metre-high statue is often the first landmark one sees when landing in Koh Samui by air. Up close, the glistening statue radiates with peace and calm unlike any other, courtesy of the animism, Brahminism, and Buddhism-inspired architecture. A second, smaller Buddha depicting the Maitreya of the Future sits around the temple's rear.
Koh Samui also offers its local art and culture, which has been the root of many communities' history, at Wat Samret, Wat Lamai, and Chedi Laem Sor, for example.
Relaxation and Romance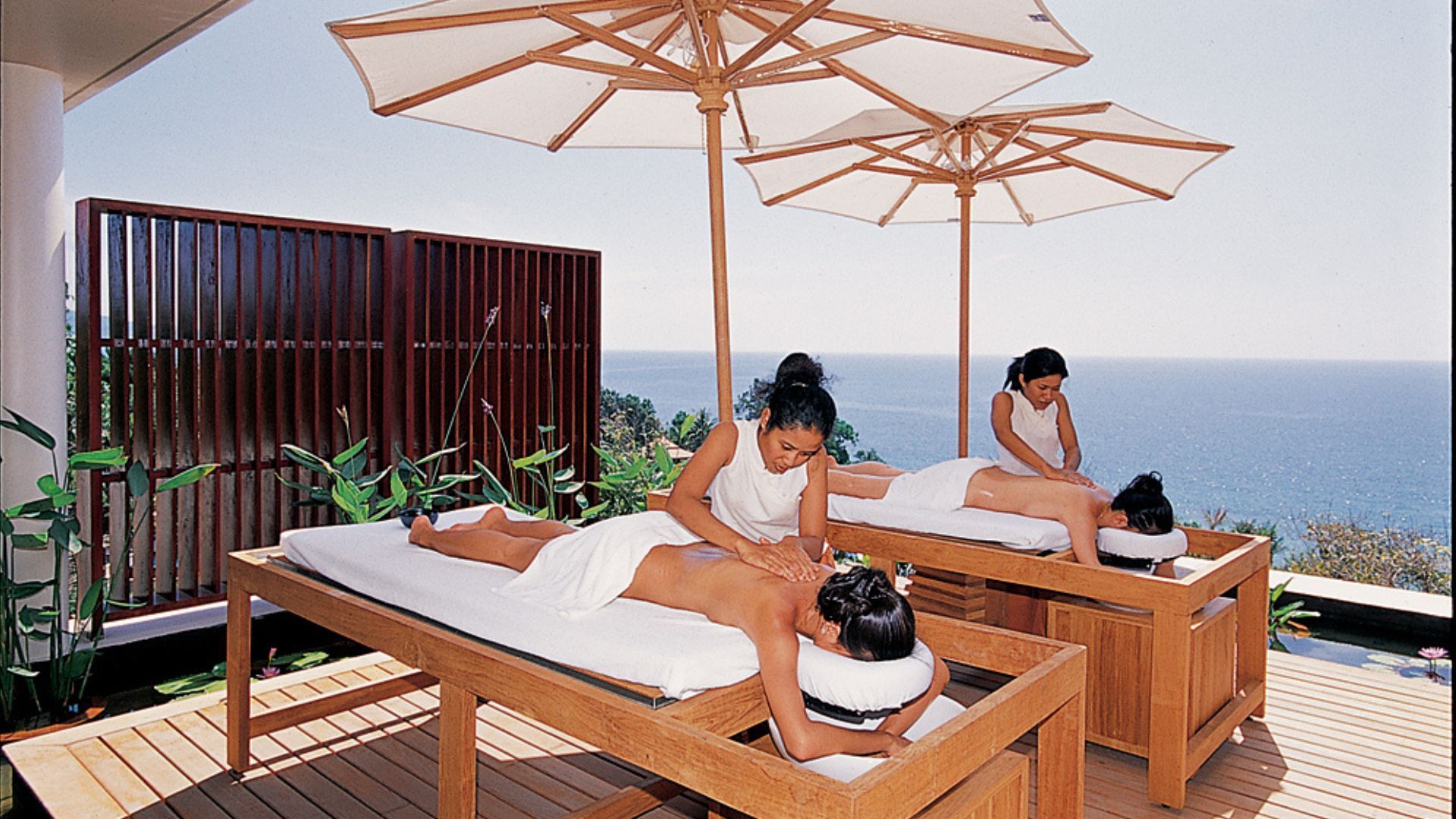 For many, rekindling romance translates to relaxing together. And Koh Samui offers many opportunities in that direction. The island has many spas that take serenity to the next level. Consider opting for water therapies by showering in mineral or hot water, massage therapies to squeeze out pains, or botanical therapies infused with natural herbs and aromas to relax. Many spaces also offer cleansing fasts, yoga, tai-chi lessons, herbal steam treatments, Muay Thai training, and chakra-balancing. Active couples can even unwind and reconnect over a deep-sea scuba diving session or rounds of golf on verdant greens.
Stays at Koh Samui
Koh Samui is dotted with various luxurious accommodations to choose from. Here are some that are best for couples and honeymooners.
Vana Belle, A Luxury Collection Resort, Koh Samui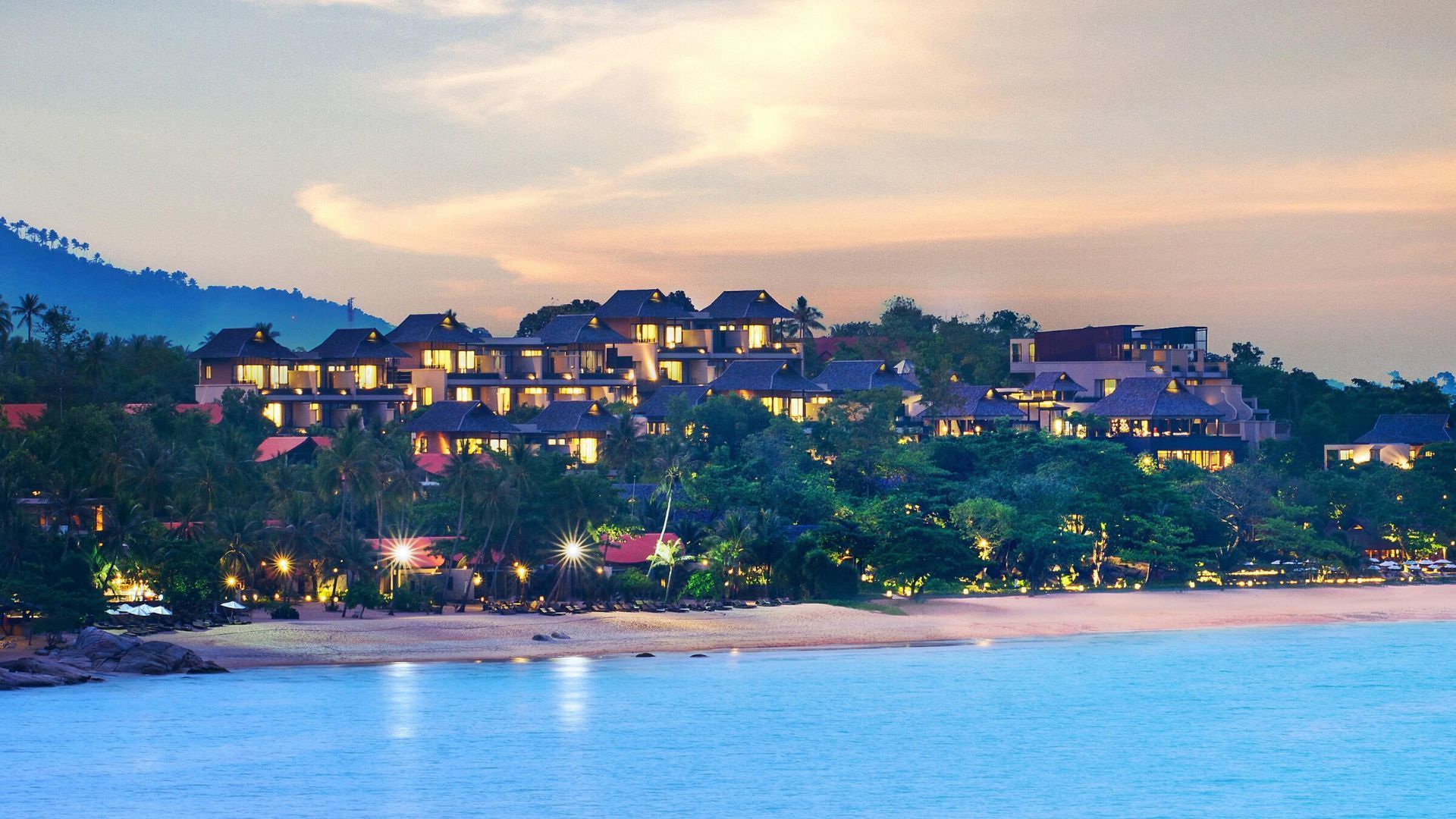 Surrounded by forests and crystal-clear blue waters accentuated by white sand beaches, Vana Belle is moments away from Wat Phra Yai, Chaweng beach, and Elephant Sanctuary. The suites and villas here boast of private pools, the signature Luxury Collection bed and pillows, and marble bathrooms. The infinity-edge pool at the beachfront takes this tropical vibe many notches higher, while the Vana Spa reinforces romance.
Avani+ Samui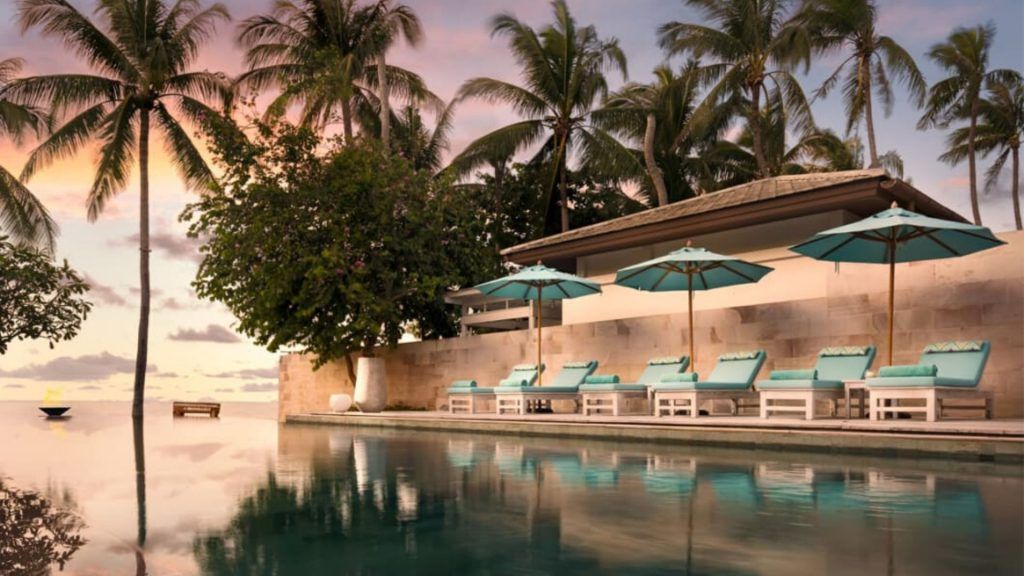 An island destination dripping in paradisiacal vibes, Avani+ Samui is sure to pamper. Tucked away in the southern side of Koh Samui, this beach retreat has 58 chic rooms and pool villas on offer. When here, spend unlimited hours in the private pool or bliss out while sipping on cocktails on the personal deck. In short, the resort offers plentiful chances for low-key relaxation, romance and adventure. This beautiful resort also offers a free longtail boat ride to its guests who stay for over 2 nights.
Sheraton Samui Resort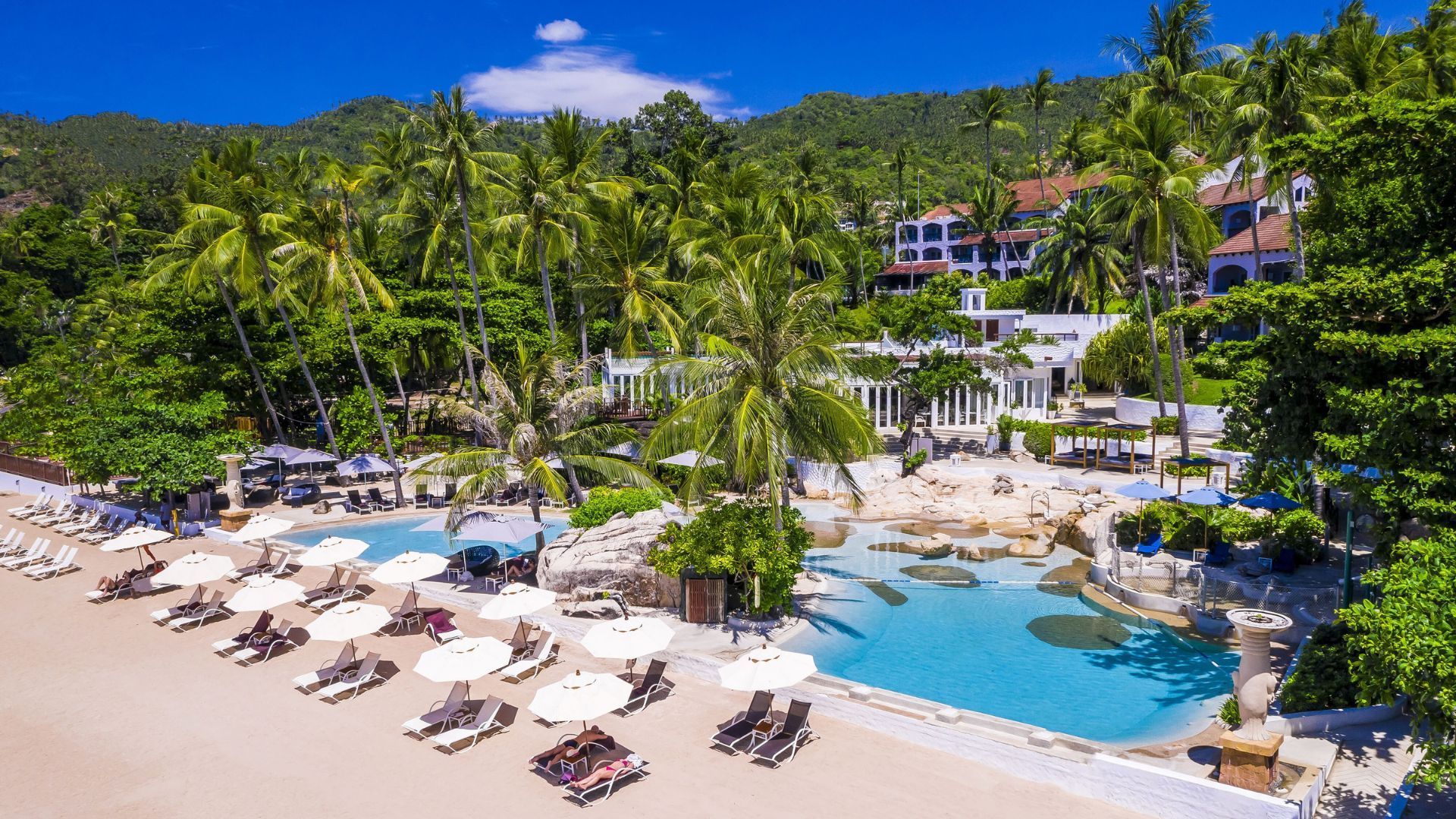 A beachfront accommodation, Sheraton Samui Resort blends modern and Mediterranean decor to unravel a stylish space suited for all kinds of travellers. Each hotel room is designed with a spacious balcony overlooking the tropical Garden Pool and Beachfront Pool. When here, guests can enjoy royal Thailand cuisines amid alfresco dining, recharge at the Balinese-inspired Glow Spa, or sweat it out at the 24/7 Sheraton Fitness and outdoor tennis court.
Anantara Bophut Koh Samui Resort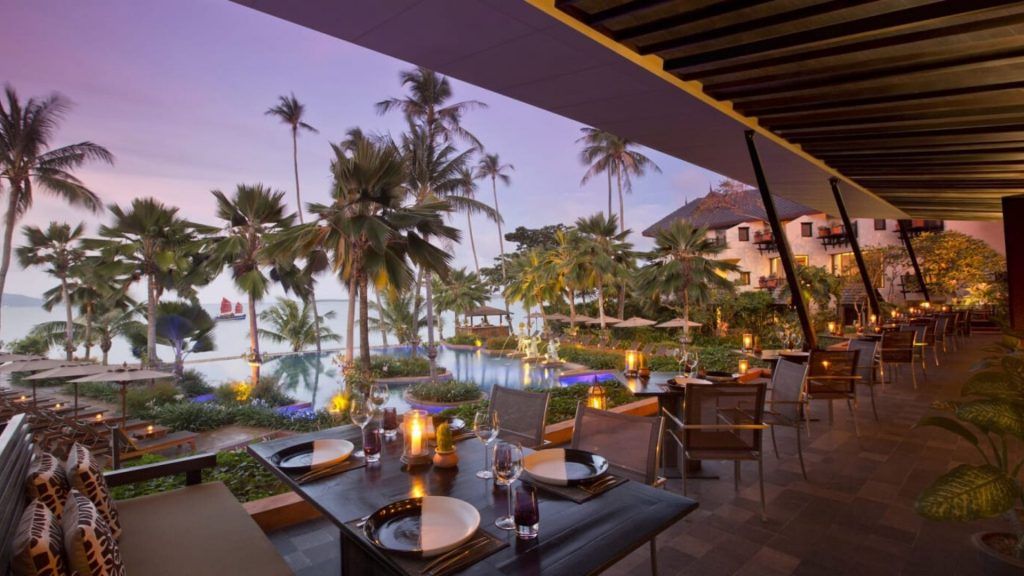 Step into a majestic sanctuary that promises unforgettable getaways under the glittering sun of Koh Samui. Home to a gorgeous lotus pond that is signature to the property, it also houses a beachfront infinity pool, 106 accommodations, a Garden spa with standalone treatment suites, among other things, Anantara Bophut Koh Samui Resort is sure to please. What's more—it's located close to Fisherman's Village, giving you and your loved one the ideal opportunity to savour a taste of the local culture with ease.
Pavilion Samui Villas & Resort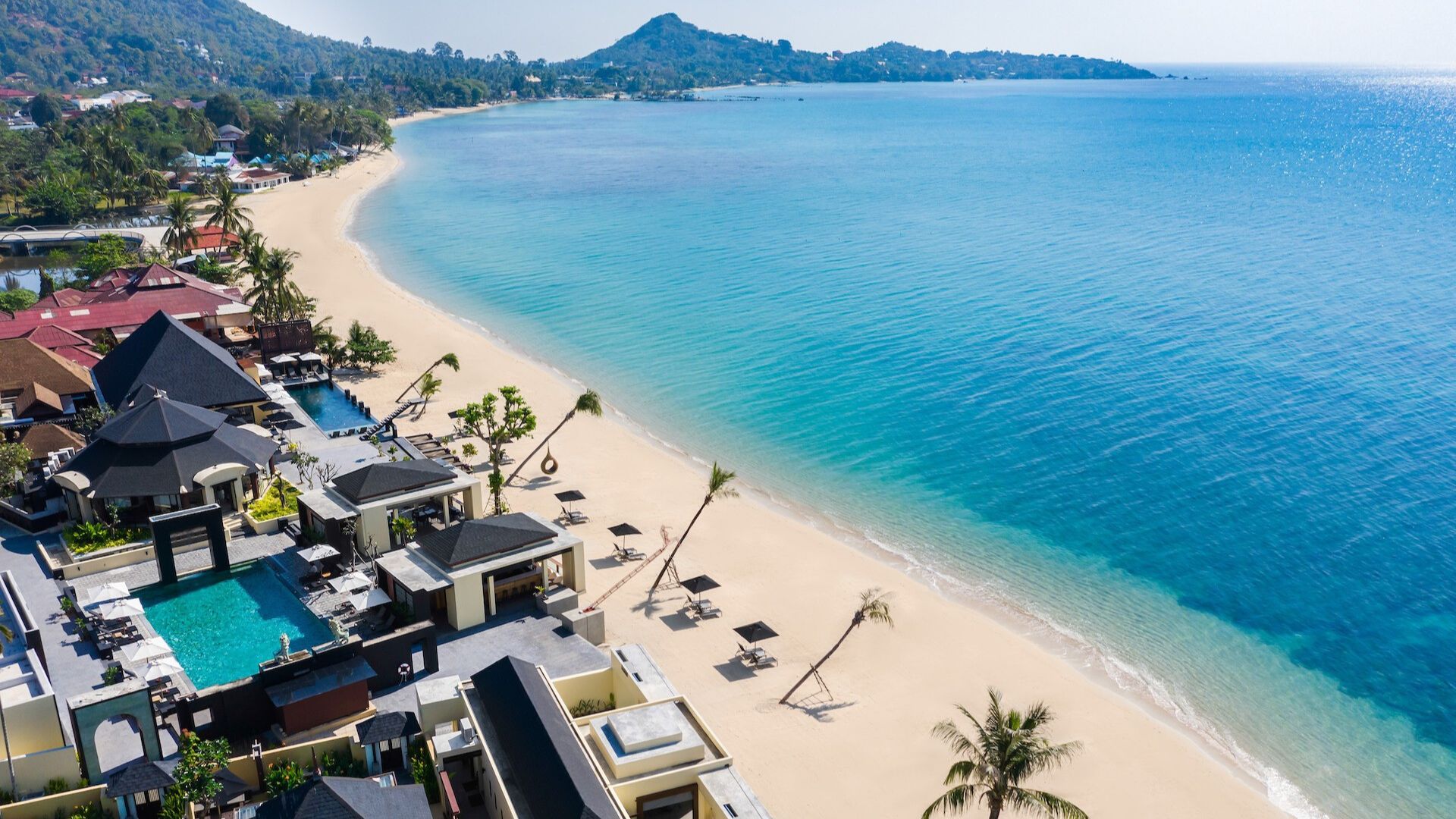 Pavilion Samui Villas & Resort sits snug in lush tropical gardens on Lamai Beach. Contemporary Thai-style decorations can be found at each of the 85 luxury units—ranging from rooms, suites, and villas with private pools—plus five elegant fully-furnished private pool residencies.
Getting to Koh Samui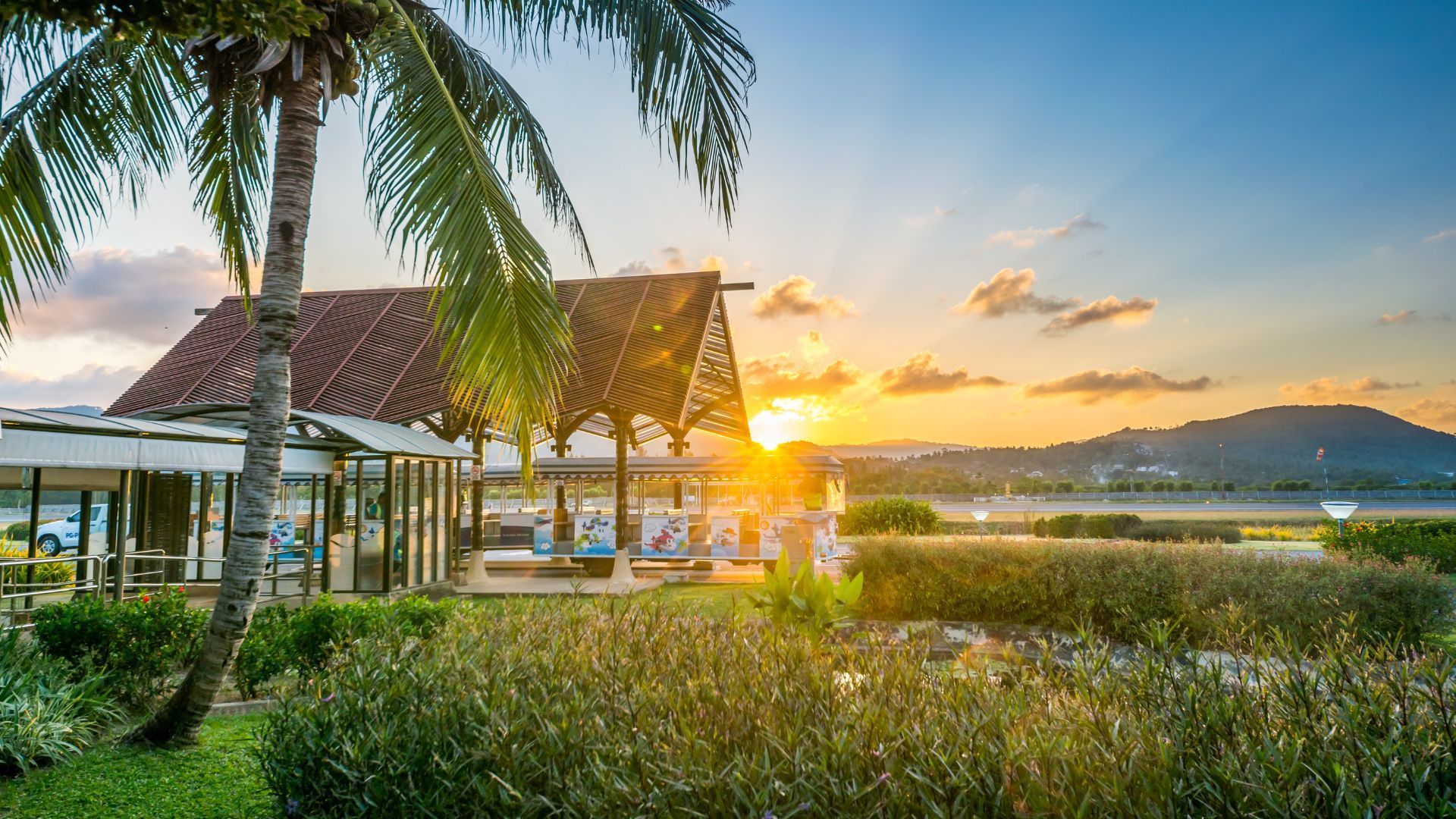 Koh Samui is well-connected to major cities of India via flights. Flights land at Samui Airport, a privately-owned international airport which is an attractive destination in itself. Owned and operated by Bangkok Airways, most of the flights from this island are operated by this regional airways. The airport is often crowned as one of world's most beautiful airports, courtesy of its aesthetics and designs that are in tune with the picturesque surroundings.