Despite being located in the heart of the city, Kimpton Maa-Lai Bangkok is the ideal space to unplug from the hustle-bustle and immerse in abundant tranquility.
Nestled in the Langsuan area of Bangkok, Kimpton Maa-Lai Bangkok ticks all the right notes to slip into bliss right in the heart of the city. The pet-friendly urban retreat infuses the city's energy and creativity into its designs, while simultaneously unravelling a memorable experience for each guest. No wonder, then, the hotel has clinched top-spot at the Best City Hotel in Thailand at Travel + Leisure Asia's Best Awards 2022!
Location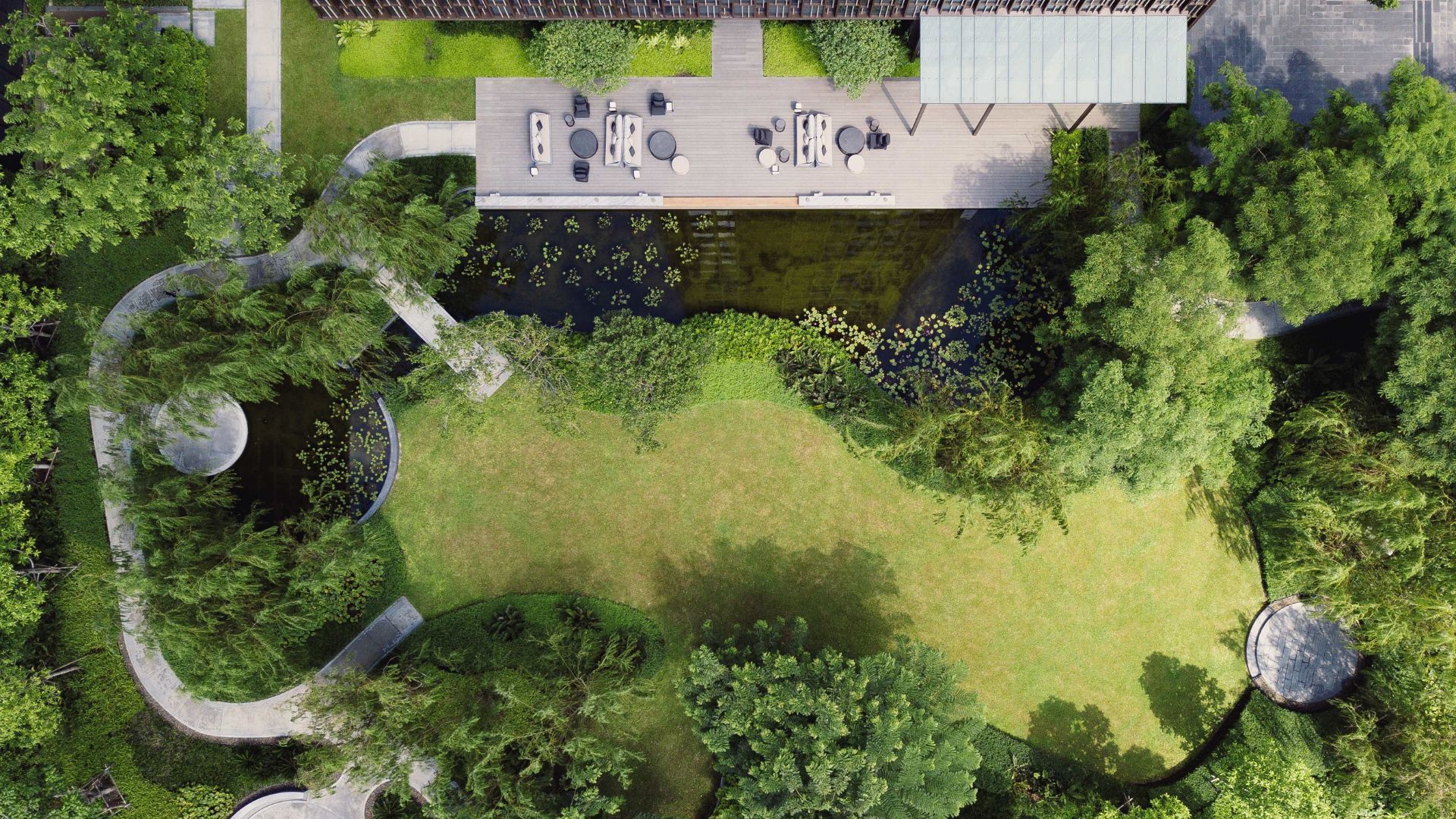 When travelling, finding stay options that make intra- and inter-city connectivity easier is key. Kimpton Maa-Lai Bangkok aces that art. The hotel strategically provides easy access to the city's biggest shopping districts, Siam and Ratchaprasong—the address for the Central Embassy, CentralWorld, Siam Paragon, and Siam Center.
Stay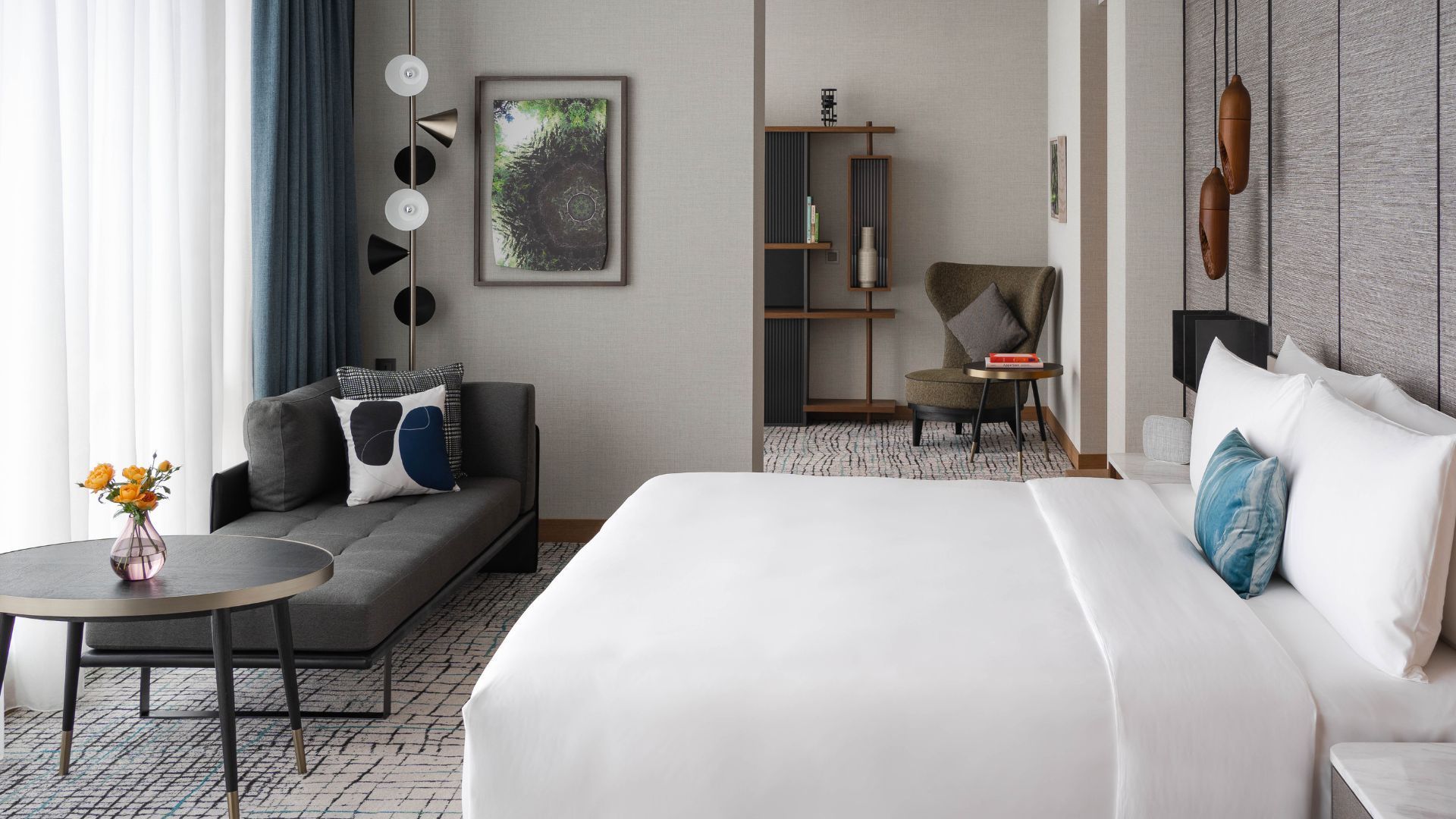 Kimpton Maa-Lai Bangkok boasts of 362 accommodations, split between 231 hotel rooms and 131 serviced residencies. The use of organic materials and traditional Thai artisanship binds each together. In each, be assured to find modern creature comforts, richly-layered spaces that recreate a luxurious, cocoon-like vibe beckoning savvy, design-minded crowds.
The hotel rooms—ranging from Essential Room, Premium Room, Maa-Lai Suite, Junior Suite, Executive Suite, Family Suite, and Celebrity Suite—invite with its contemporary comforts. Asian artistic heritage reflects in every corner, starting with complimentary HARNN amenities and local art. Triple-glazed windows quieten the rooms while VIFA Nordic sound systems liven the spaces. Anti-fog bathroom mirrors and newly-gilded Dyson hairdryers can also be found in the suites, further blurring the lines between hotel and urban Eden.
On the flip-side, the serviced residencies of Kimpton Maa-Lai Bangkok intersect modern living with local allure. Short- and long-term residents can bask in the luxury of comfort while enjoying the perks of hotel living. Setting the standard as the first Kimpton residence, these spaces—one bedroom residence, two bedroom residence, and three bedroom residence—come adorned in stylishly furnished hubs, fully-equipped kitchen, and abundant urban green views.
Dine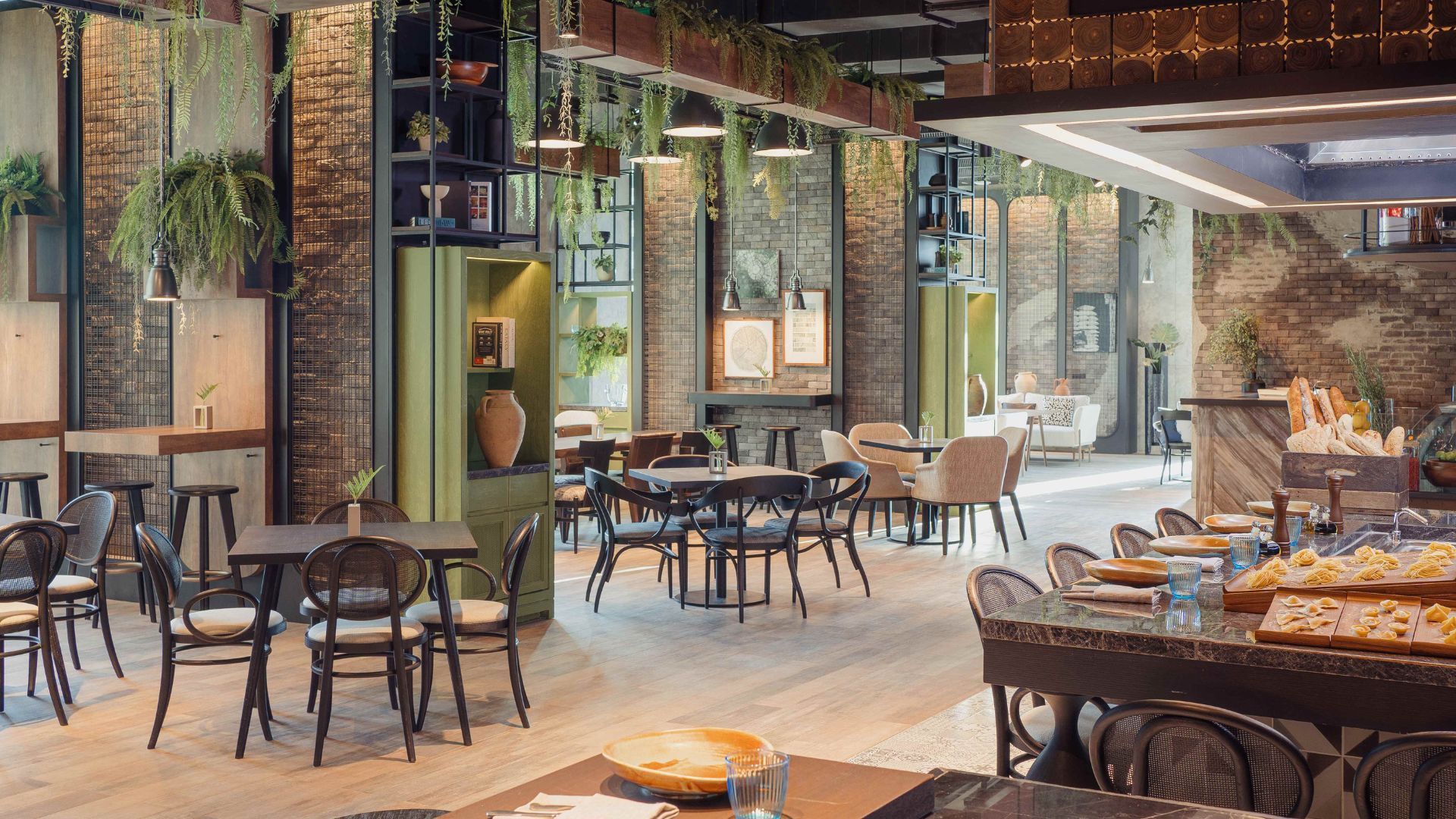 Travellers aside, the dining options at Kimpton Maa-Lai Bangkok draw local crowds too. Take CRAFT, for instance. This go-to pet-friendly cafe and bar serves handcrafted coffee, creative cocktails, and craft beers in a communal space. The lively social hub also serves as the ideal pitstop for creative minds to wander in, stop by, and wind down amid snacks and gourmet breakfast bites.
At Ms.Jigger, unwind with innovative and experimental concoctions in an intimate cocktail bar setting. When here, enjoy Italian canapés, sip on spritzes, or relish punch bowls at the outdoor terrace. Ms.Jigger is not only the right place for a drink but also a wise choice for a business lunch and a romantic first — or 50th — date!
The neighbourhood gourmet grocerant, Stock.Room, boasts of at least six pop-up food stalls that serve sophisticated street-eats—from cheese, fresh seafood, Indian cuisine to even made-to-order pasta. Here, you can shop for everything on the kitchen list and get a personal chef to craft a dish. Situated on the 5th floor, Stock.Room is a vibrant, naturally-lit venue that can be booked for gatherings, too.
Urban backyard parties come to life at Bar.Yard. Situated on the 40th floor of Kimpton Maa-Lai Bangkok, this rooftop garden and drinking oasis creates a playful, tropical setting with its lush green shrubs and flora. Indulge in Latin-American cuisines, clink tropical-inspired drinks, and dance the night away to sweet beats spun by the DJ. Between fresh and fragrant sips, admire and snap photos against an unobstructed 360-degree backdrop of the beloved Bangkok city.
Should homesickness settle in, don't fret—desi delights are available for in-room dining!
Related: Bangkok Travel Guide: How To Plan The Perfect Holiday?