From beach club evenings to sweet island vibes, Avani Chaweng Samui Hotel & Beach Club offering has it all.
---
The new Avani Chaweng Samui Hotel & Beach Club sits on comely Koh Samui's east side, just 10 minutes from Samui International Airport and at the quieter end of the world-famous Chaweng Beach.
But the location is just one of the pluses of this multifaceted resort. As you pull up to the white facade, you get the impression of a midcentury modern design hotel in a place like Miami Beach, with modern curves, retro outfittings, and a welcoming vibe.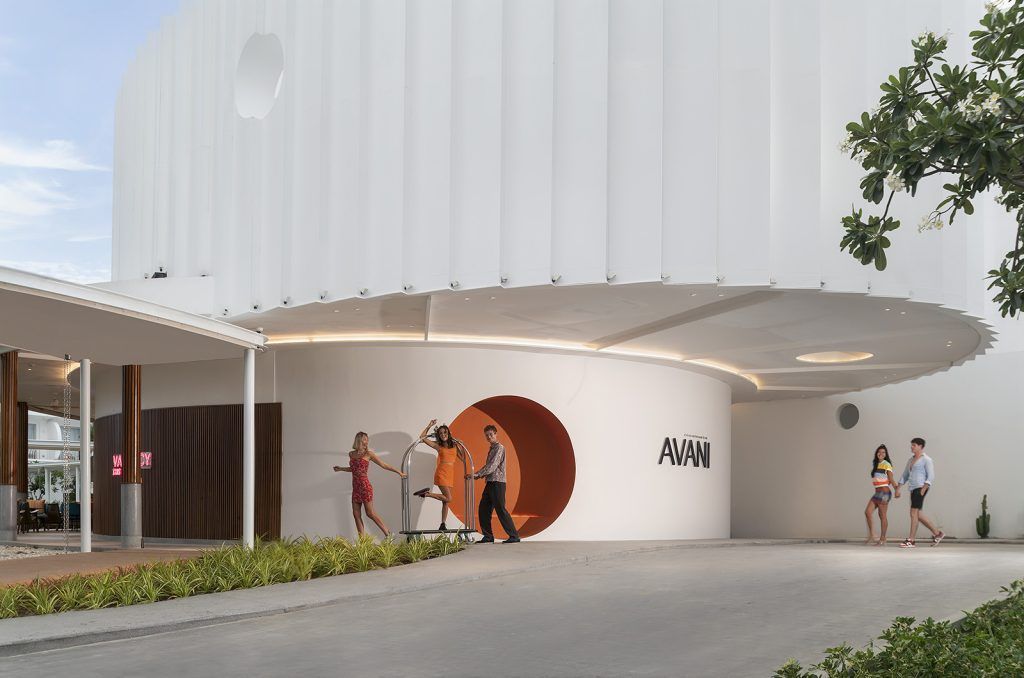 The hotel has already earned a buzz as the home of SEEN Beach Club, one of Samui's hottest destinations for all-day food, drink, and cocktails by the seafront pool. After the sun goes down, the club lights up, with a roster of world-famous DJs that play beside its curvaceous pool, a swim-up bar, sumptuous loungers, and floating beds.
SEEN has hosted fire shows, burlesque dancers, and DJ sets with performers in glowing costumes.
As we toured the resort, we passed a sign on the wall reading "Eat, Sleep, Beach, Repeat" and decided to follow those directives for the duration of our stay.
---
Rooms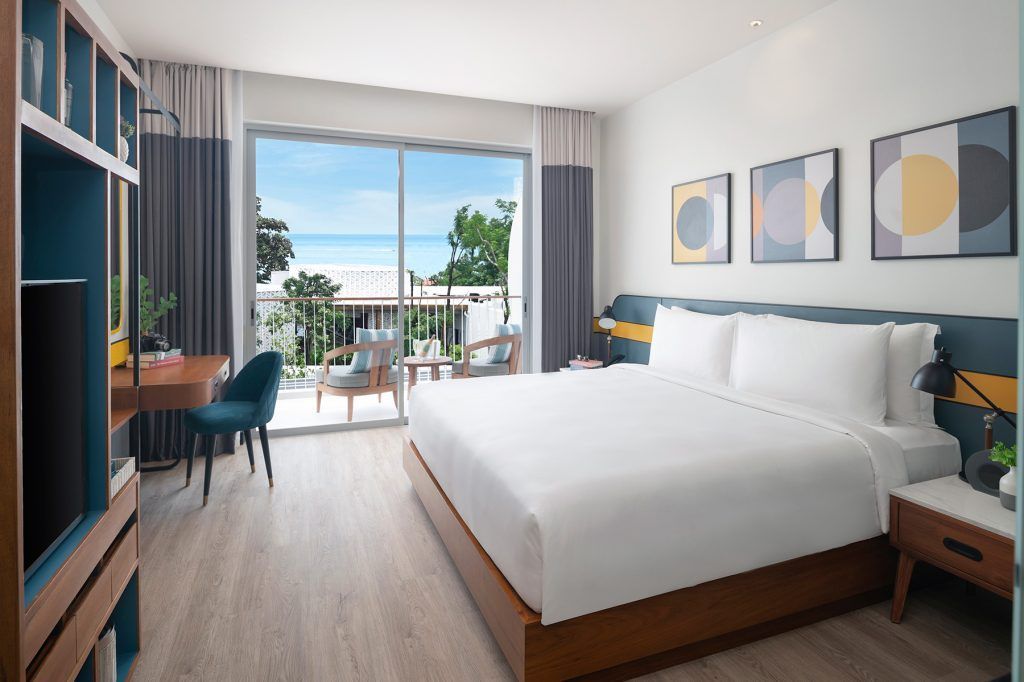 The 80 rooms and suites are situated around the main hotel pool — far enough from the beach club pool to be thoroughly relaxing. The rooms share a color palette of white against earthy tones of gray, sienna, and sage. The design has a mid-century, futuristic spirit — in keeping with the rest of the property — with retro light fixtures, ikat throw pillows, and pop-influenced abstract art on the walls.
With super-supportive beds, curated minibars, and exceptional housekeeping, we were well-rested during our stay and ready to tackle days of swimming and shopping in Chaweng and nights at the beach club.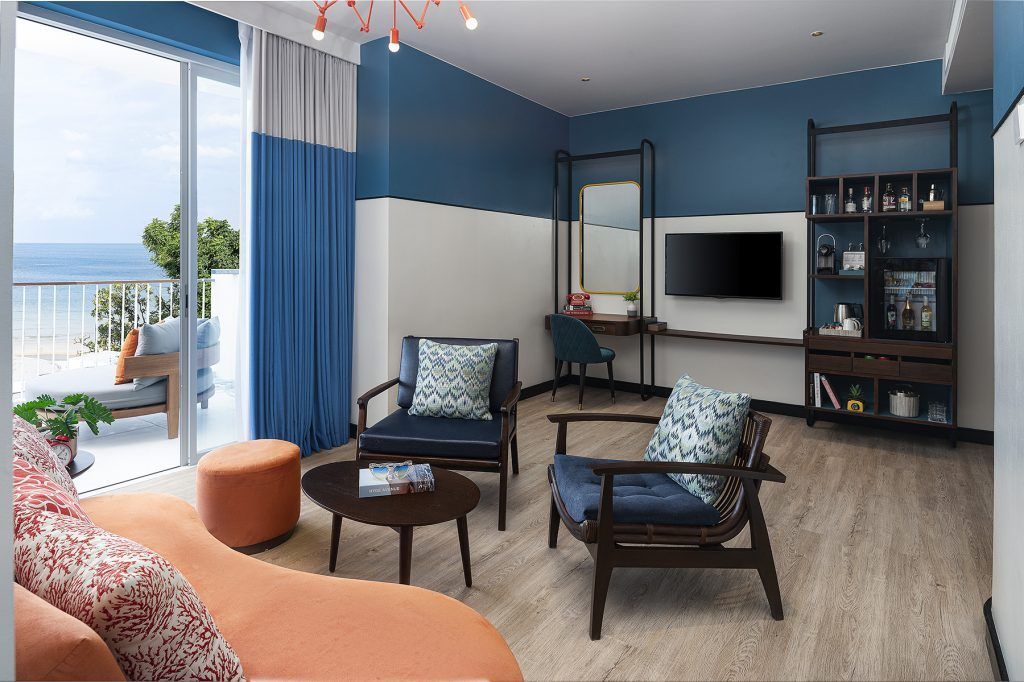 We were also pleased to see preloaded apps on the Smart TV and a Bluetooth speaker in the living room to let us catch up on one of our favorite shows, Acapulco, with a view of the beach.
---
Eating and Drinking With a streamlined food and drink offering, Avani uses SEEN Beach Club as its all-day dining location, and it's where you will have all meals that you eat onsite. Fortunately, the food is incredible.
For snacks and cocktails, there is also the 24/7 Social Bar which is, obviously, open around the clock.
On the menu at SEEN, find a large selection of international delights and Thai favorites. There are juicy burgers, fresh sushi and sashimi, kurobuta pork chops, Hokkaido scallop risotto and more. The Thai offerings include fresh, local seafood platters, Pad Thai, and other popular choices. But the clear winner for us was the SEEN tacos. Stuffed with chunks of blue swimmer crab, tangy fish ceviche, avocado, pomegranate and spicy mayo; it's the dish not to miss.
Aside from the swim-up bar, drinks are available from a converted VW combi van bar, which, with its twinkling lights, intricate blue paint job, and delicious Mai Tais and Pina Coladas, deserves a place on your Instagram page.
---
FUN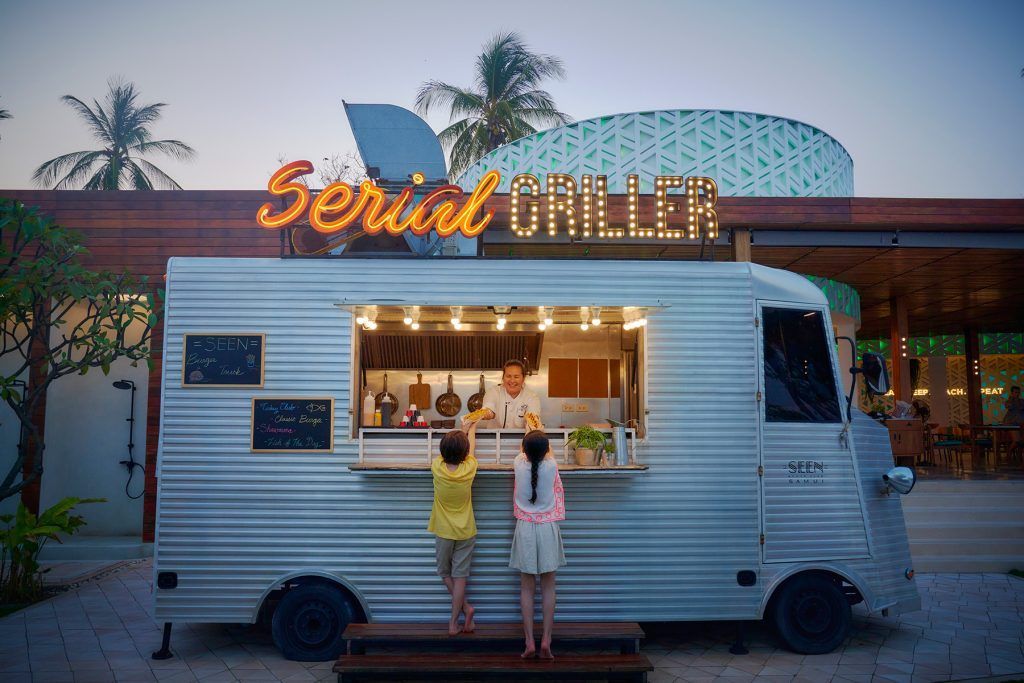 The Groovy Sea View Suite and Double Groovy Sea View Suite are where pre-parties take place. With costumes, wigs and other good time essentials on loan and vinyl record player and cocktail-making station at their disposal, guests can throw a party as big as their poolside networking skills allow. At Avani Chaweng, suite guests can even call on their private DJ to spin the decks and a paparazzi-for-hire to ensure no moment of revelry goes undocumented.
As far as activities, there is beach yoga, paddleboarding, jet skiing, snorkeling, parasailing, and kayaking to enjoy. The resort can also organize island tours, catamaran trips and more to keep you thrilled each day.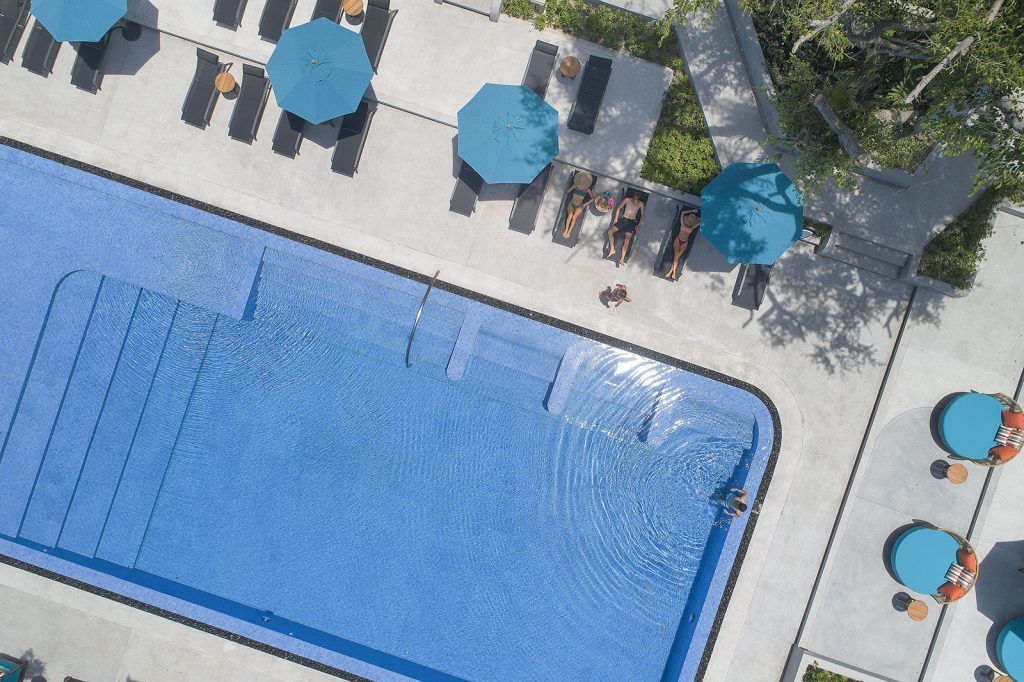 No matter how you choose to enjoy Avani Chaweng Samui Hotel & Beach Club, this new property is well worth a visit.
---
---
Article sponsored by Avani Chaweng Samui Hotel & Beach Club.
All Images Credit: Courtesy of Avani Chaweng Samui Hotel & Beach Club.
---