When life gives you lemons, trade them for coffee. A morning cup of joe helps you jumpstart the day, and it's always fun to find a new favourite cafe in town to grab one from. Here are the best new cafes in Bangkok right now.
Imagine the aroma of ground coffee beans as you walk in, the relaxing, calming vibe as you take a sip of your drink of choice and the crisp, tangy taste of the pastry that comes with your cup. A good cafe lets you forget all your problems even for just a moment. Bangkok won't have any shortage soon when it comes to good cafes, so let us show you the new places to update your bucket list.
The best new cafes in Bangkok this September
Kad Kokoa at Velaa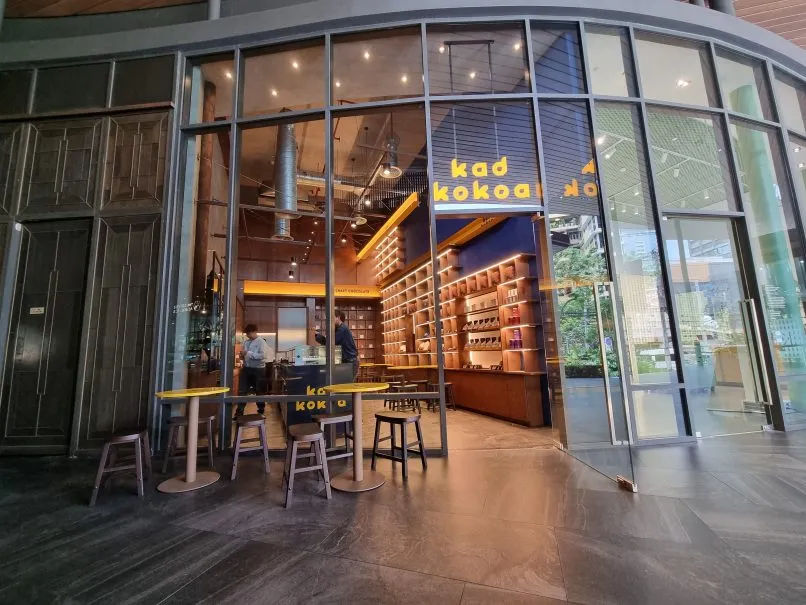 The beloved chocolatier Kad Kokoa just opened another venue in Velaa, and nothing is short of amazing. Treat yourself to the bonbons they're known for, as well as other chocolate creations with the highlight being the enrobed chocolates that are hugely popular in Europe. They also expanded into making drinks, and we're not just talking about their rich chocolate drinks, because they're also collaborating with Kosapan to make their cocoa cocktails come to life. Not into cocktails? There's also an array of wine from BlackBird, as well as French Rieslings that pair perfectly with darker chocolates.
You can find more information at Kad Kokoa.
JÉRÔME Cheesecake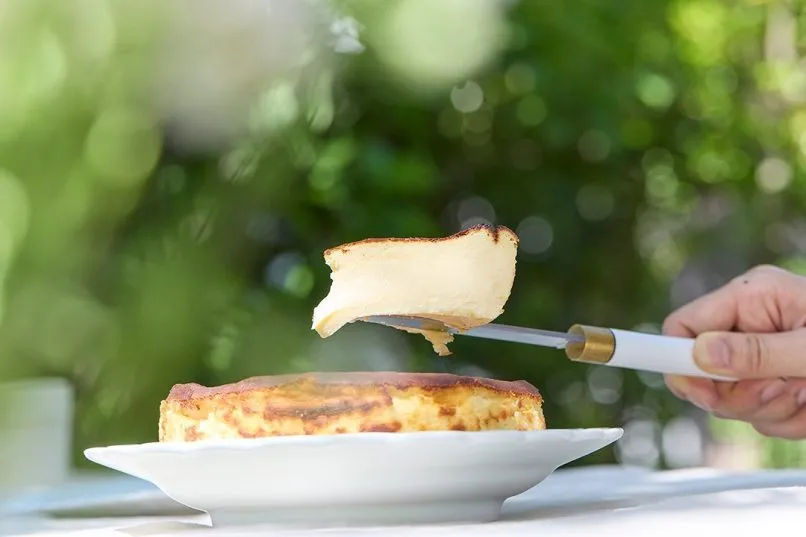 The famed JÉRÔME opened its first outlet outside Japan in Thonglor earlier last month. Cheese from the Basque Country, fresh cream cheese from Hokkaido, and globally recognised hospitality—all are available to experience right now in Thonglor soi 13. Treat yourself to a burnt basque cheesecake, and let yourself melt away in your seat.
You can find more information at JÉRÔME Cheesecake.
Sauvage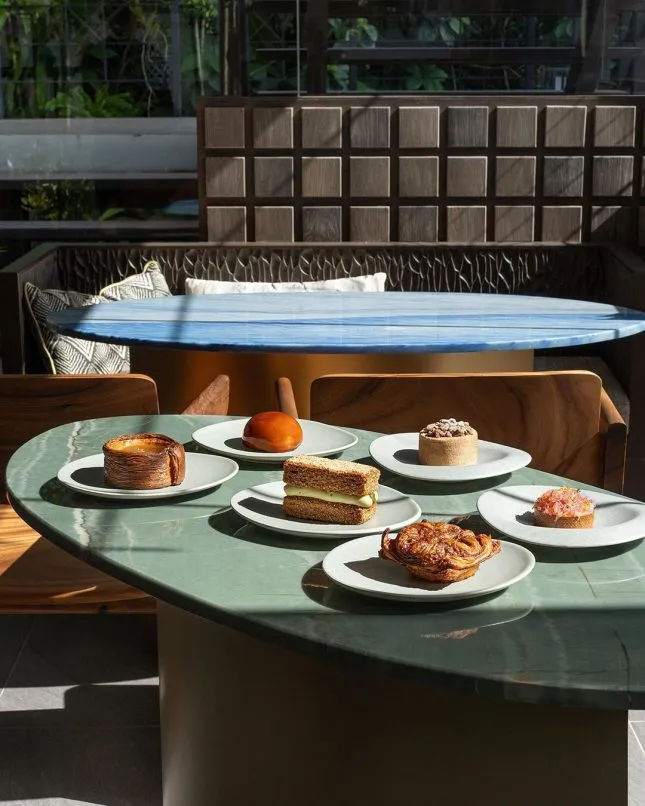 Art is a journey, and a recipe can be revised as many times as it takes. Taste the years of perfecting each recipe as you order from the array of delectable pastries at Sauvage. Just look between the layers of their mille feuille and say that it doesn't look anything less than perfection. Their three-cheese gougere and smoked milk chou are also some treats you can definitely write home about.
You can find more information at Sauvage.
apa.bangkok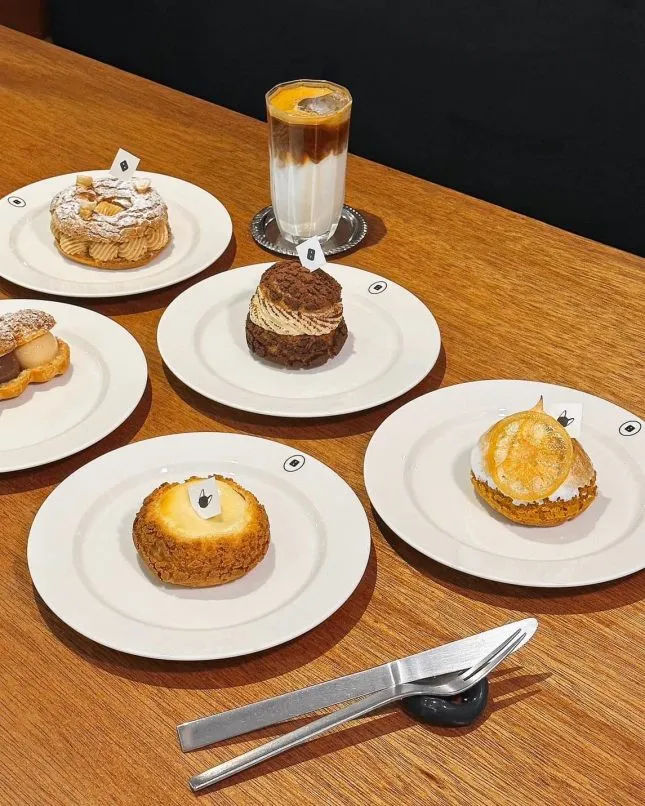 Sometimes you don't need much. Sometimes you just need a place with a good cup of coffee, perhaps a nice pastry to go with, and an intimate, homey setting. apa.bangkok features all that and more.
Tucked away in Ratchadapisek 32, you'll be met with an array of cosy menus that will wake you right up. How does a combo of coconut Americano and a cheesecake choux au craquelin sound? Grab them to go or dine under the warm lights, away from the sun.
You can find more information at apa.bangkok.
The best new cafes in Bangkok this August
Ksana Matcha Flagship Store When life is tough, maybe a nice cup of some good matcha as you admire some cave-like architecture might just do the trick. Ksana offers ceremonial-grade matcha, served with traditional Japanese snacks that go great with every sip. They pride themselves in serving drinks that are not complex—just good matcha treated with care.
We strongly recommend the Smoky Peaks Latte, combining ceremonial-grade hojicha with milk and charcoal.
You can find more information at Ksana.
Bask Project Bask Project opens as a community space for the artsy type in town. It's a slow bar, a mini gallery, a vintage clothing shop, a workshop for art, and more. Being a little something for everyone, it's aimed to be a place where people can have something to drink and replenish their energy, all while finding inspiration and passion for their next project. Their homemade pastries also soothe the soul as well as their coffee selection.
You can find more information at Bask Project.
The best new cafes in Bangkok this July
École Ducasse Café École Ducasse is a famed French cooking school by the renowned Alain Ducasse, located in Nai Lert Park Heritage Home. Part of the ground floor of the school has been turned into a cafe filled with good coffee and a tea selection, as well as amazing pastries housemade by the instructors of École Ducasse. Lay back as you get your fill al fresco, with the gentle breeze wafting through your hair as you crack open your favourite book in the leafy shade.
You can find more information at École Ducasse Bangkok.
OIKOS – Brunch & Bar OIKOS Brunch & Bar is a newcomer to the Ari area, featuring a "Japandic" concept, combining the beauty of Japanese and Nordic aesthetics, which is reflected in both their interiors and menu. Their signature brunch is made up of scrambled eggs, pork sausage, bacon, Parisian ham, mushroom, salad, heirloom tomatoes, and some homemade croissants. Be sure to pair these with a hot latte that they make using Chang Rai coffee beans.
You can find more information at OIKOS Cafe & Restaurant.
Sarnies Roastery (new menu) The beloved coffee spot in Soi Ton Son just relaunched its new dinner menu, offering guests the perfect opportunity to visit Sarnies Roastery as an after-work hangout spot, or if you're just in the mood for some good food. The new selection may be small in number, but it sure makes up for it in quality and taste.
Start your session with a nice plate of garlic bread, or some burrata and orange fennel—a seemingly unconventional combo, but great in flavour and amazing in mouthfeel. Then, the steak with black garlic béarnaise, served on top of mashed potatoes, is not here to disappoint. The duck leg confit is also juicy and beautifully cooked. End your night with a vanilla slice and their selection of natural wines, and you're in heaven.
You can find more information at Sarnies Roastery.
The best new cafes in Bangkok this June
Gardens by ve/la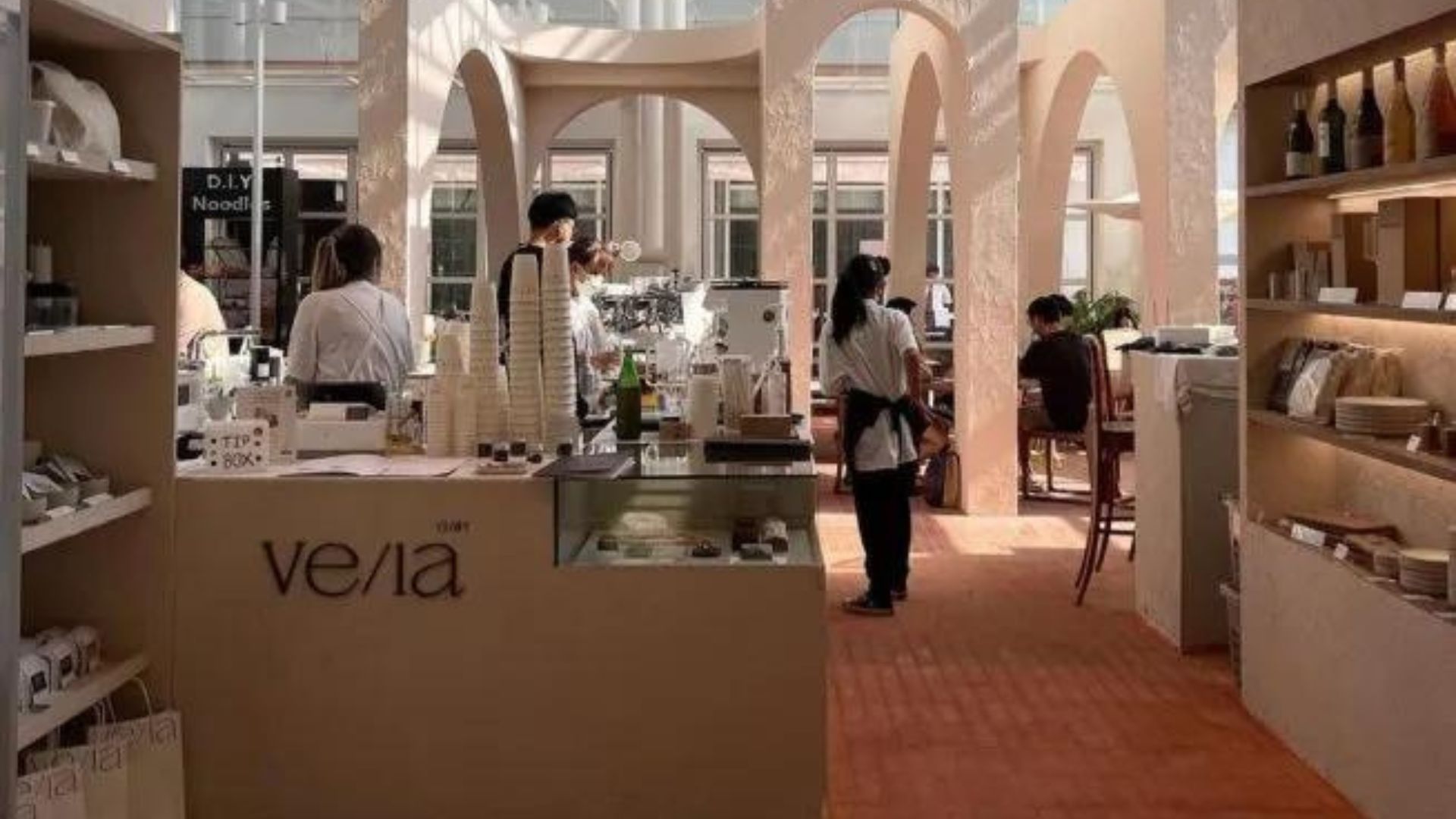 Tucked comfortably in the office zone of CentralWorld is the new all-day eatery Gardens, crafted by Vela's team. Jumpstart your way day by grabbing some healthy smoothies and a bite of their mouthwatering French toast, or up your power lunch game with their teriyaki salmon bowl or their delicious shrimp linguine.
You can find more information at Gardens.
Song Wat Coffee & Roasters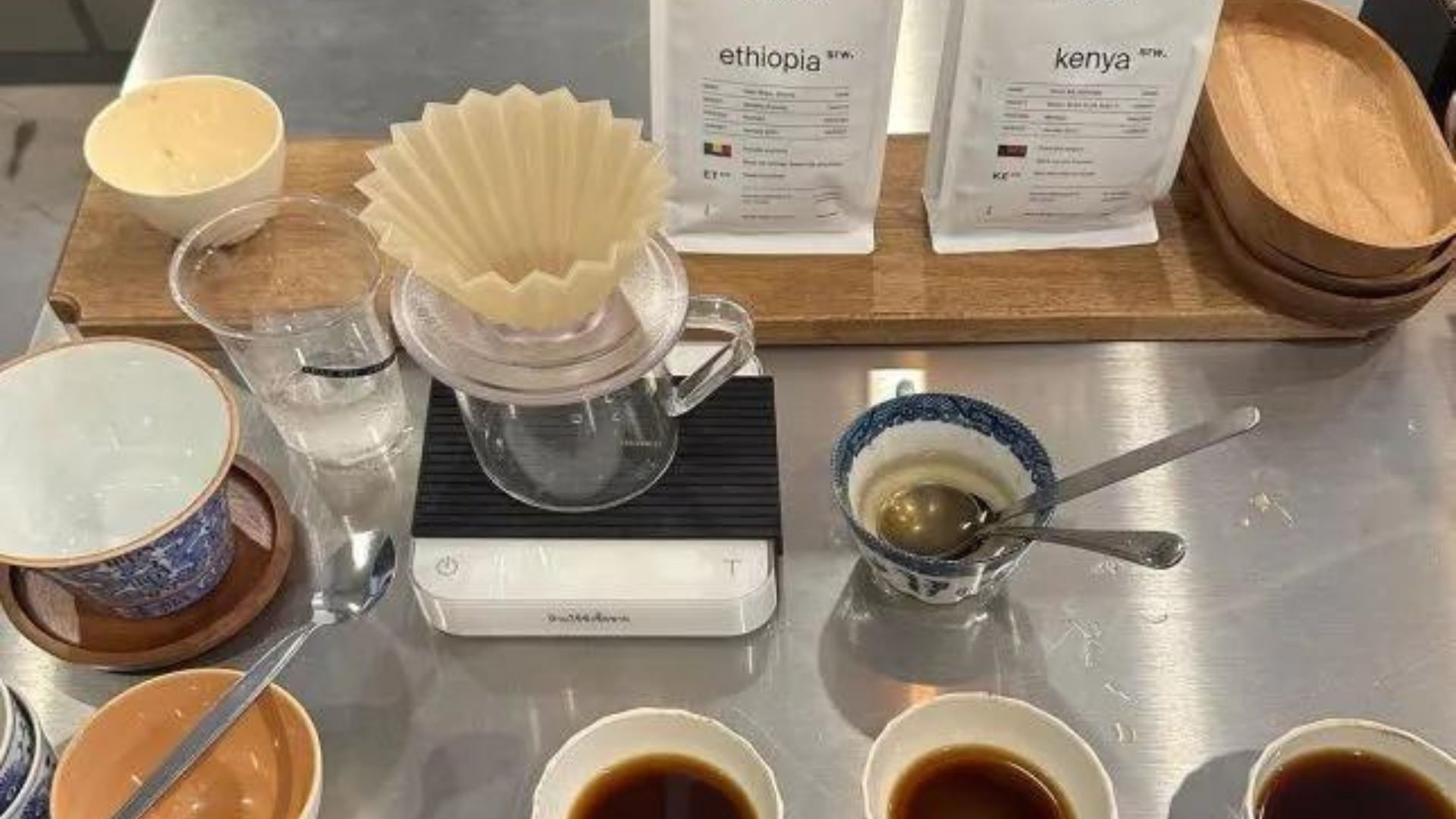 If you're looking for a place to get some good dirty coffee, this is the place. Presenting premium roasts from all over the world, processed to perfection by professionals, Song Wat Coffee & Roasters is the new cafe talk of the town right now. We strongly recommend trying the Honduras roast which has a strong scent of honey.
You can find more information at Song Wat Coffee & Roasters.
Arabica (new branch)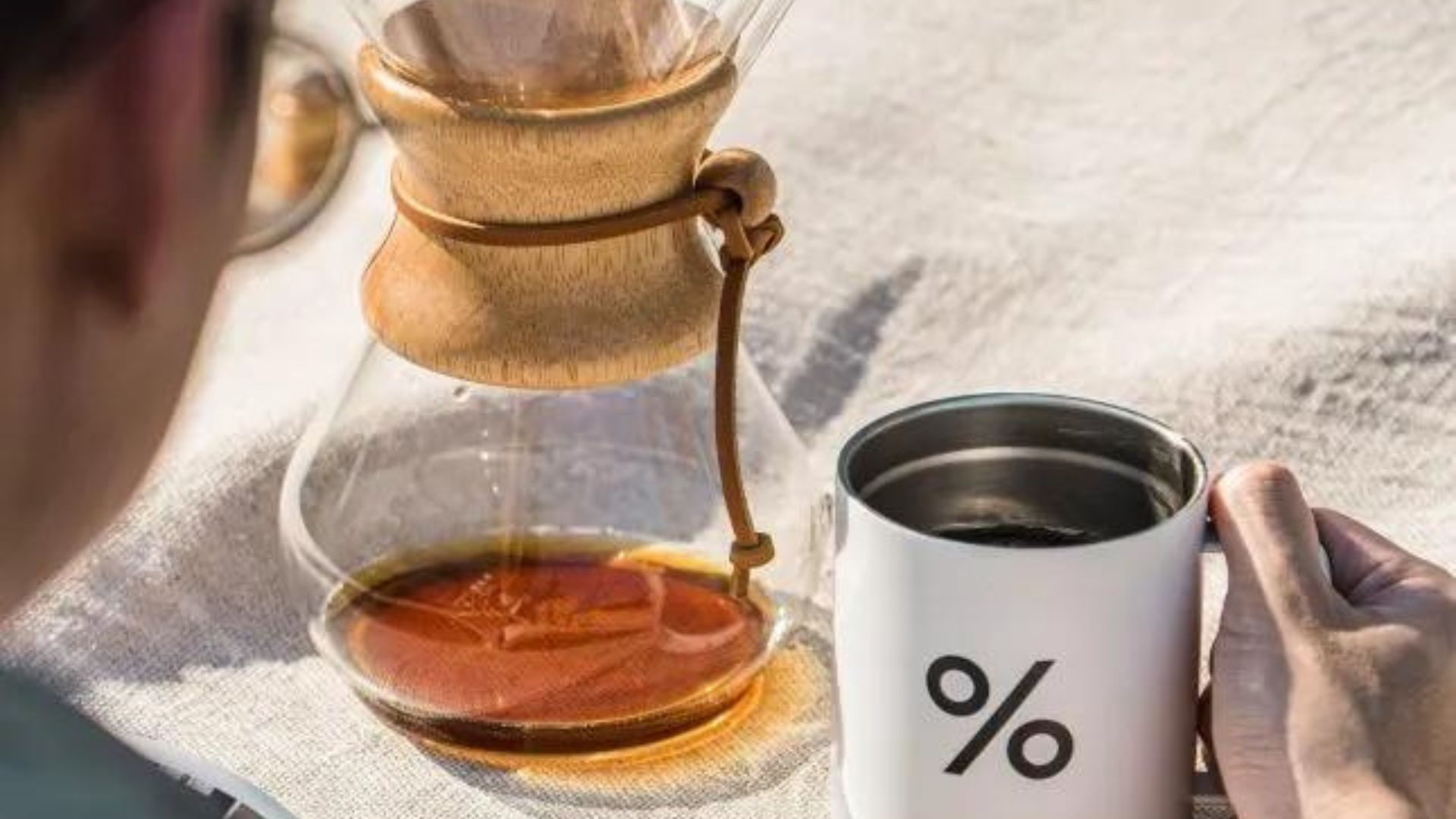 On May 24, Arabica opened a new branch at OCC One City Center Building, marking the sixth Arabica branch in Thailand. You'll find Arabica's beloved Arabica Blend and roasts from Ethiopia and Colombia in the sleek setting you know and love. Very Instagrammable in a very central location, just steps away from BTS Saladaeng.
You can find more information at Arabica Thailand.
Onibus Coffee Bangkok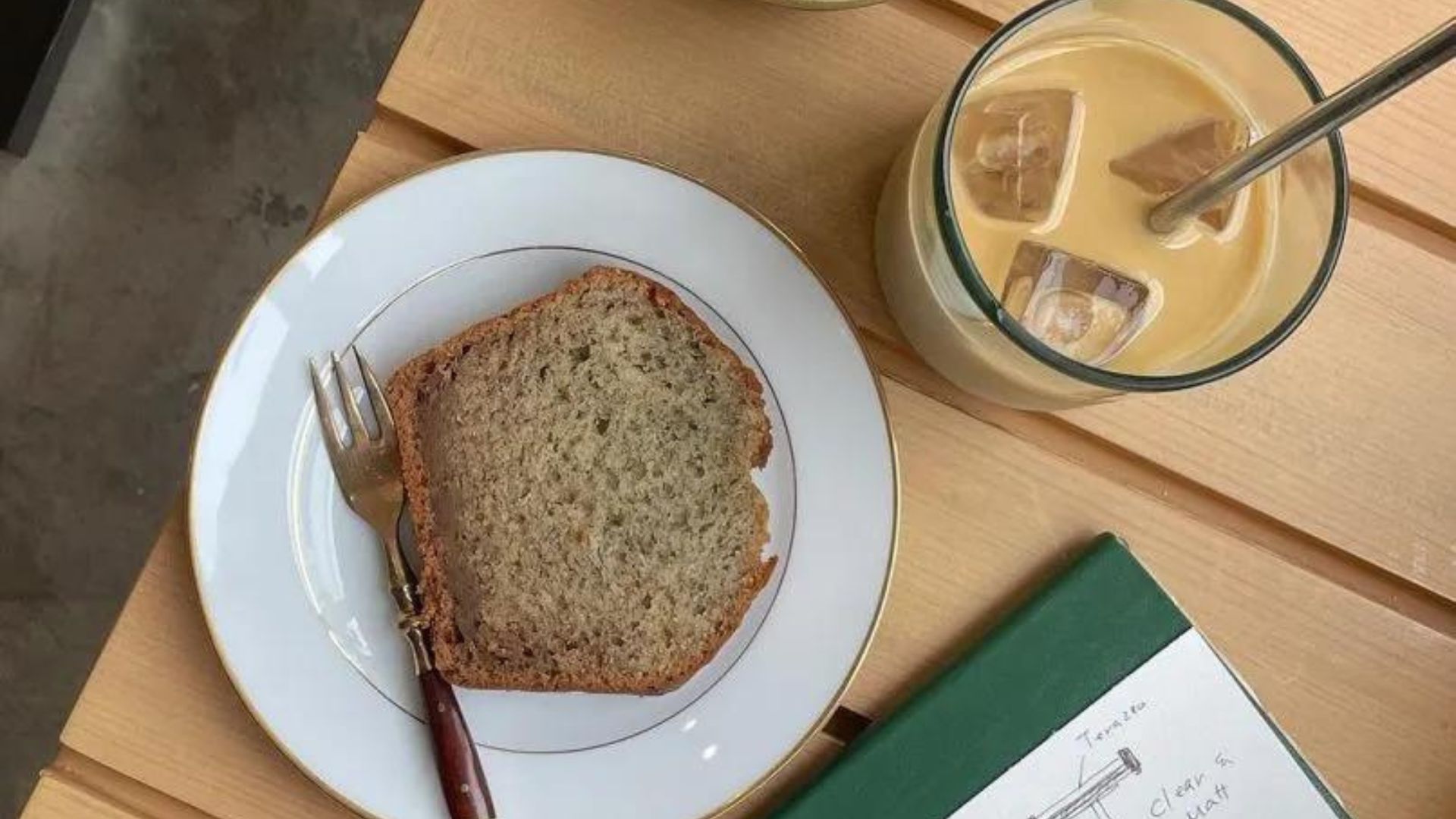 Hailing from Japan, the famed roastery Onibus opens its first branch in Bangkok in the old town area. They feature original and city blends that will help you lay back and relax. If you're not a fan of coffee, their spicy lemonade will hit just the right spot—it goes amazing with their homemade banana bread.
You can find more information at Onibus Coffee Bangkok.
stuff.co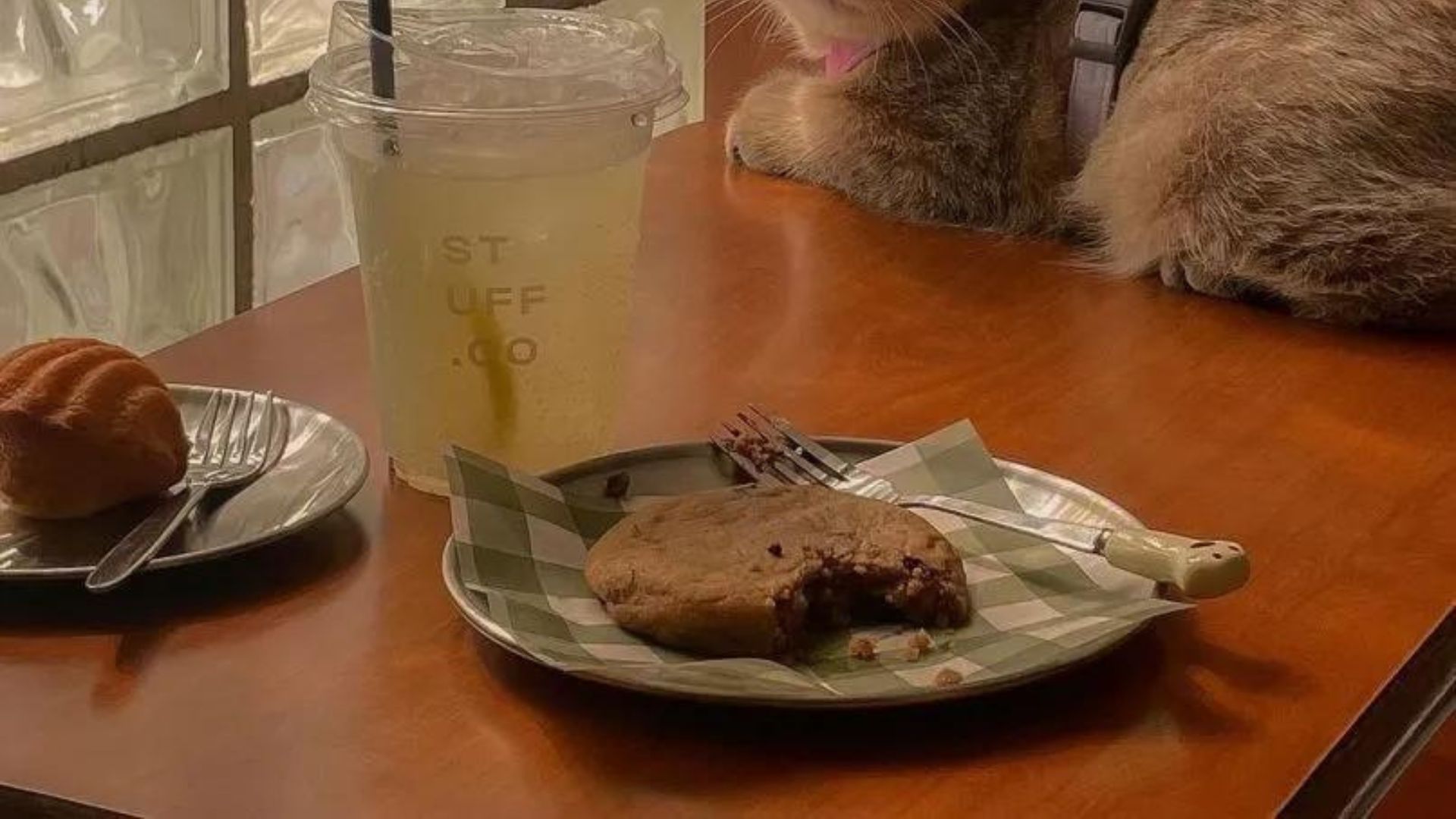 Home is where the heart is, but not until we can drag our hearts back from stuff. co, a new cafe that evokes that sense of comfort you crave on a long day. Order the coconut water espresso to start, or perhaps a simple caffè latte. Then, they have this very refreshing taohuay topped with dirty coffee, which feels very reminiscent of a panna cotta as a good pick-me-up.
You can find more information at stuff.co.
Feast Monday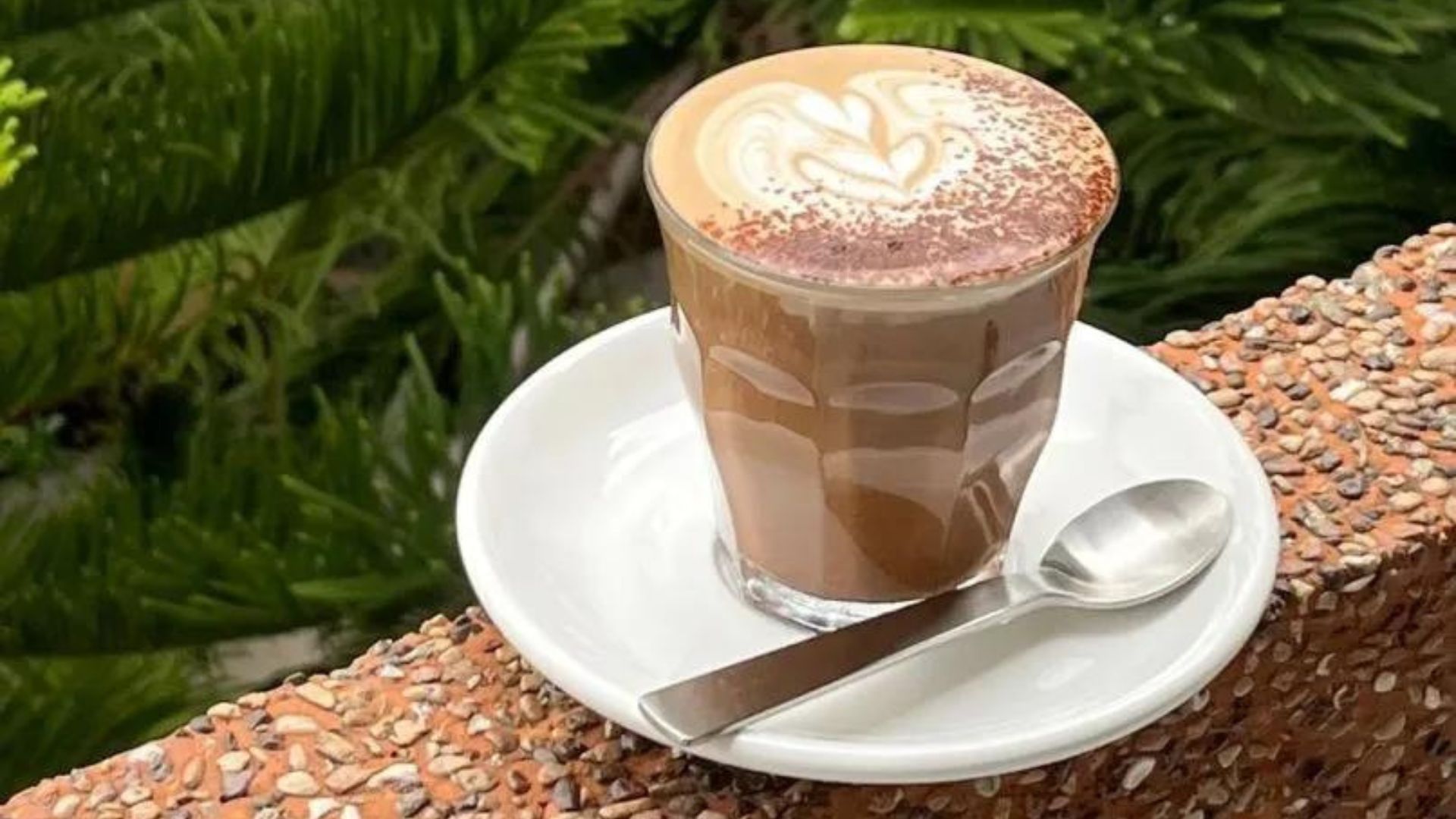 Feast Monday lets you sip and dine at a 70s-style house. It's like the sleek, modern house in Parasite but with good coffees instead of all the murder, and a lovely brunch menu instead of the discourse on wage gap. With an extensive menu of coffees, teas, and international dishes, it's one of the better places to be when the rain starts to pour.
You can find more information at Feast Monday.
The best new cafes in Bangkok this May
cose.club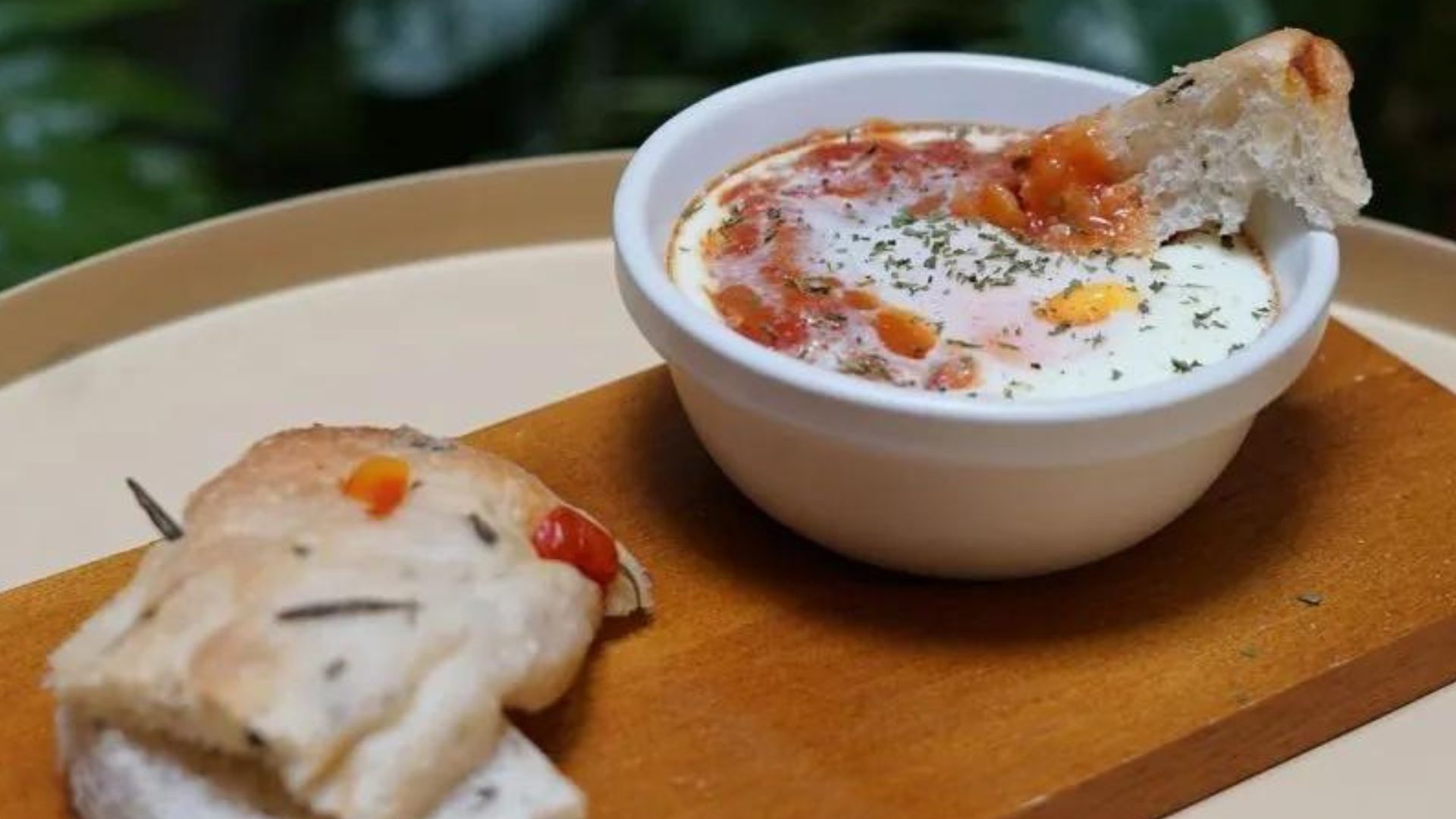 Great coffee, relaxing vibes, homemade baked goods—what more could you need on a day off? If you're not into caffeine, cose.club offers a selection of organic herb-infused waters that will make any morning a good morning. Their sourdough is homemade and all vegan, which is incorporated into many menu items. Savoury highlights include the shakshuka focaccia, as well as the amazing butter board smoked salmon.
You can find more information at cose.club.
Convo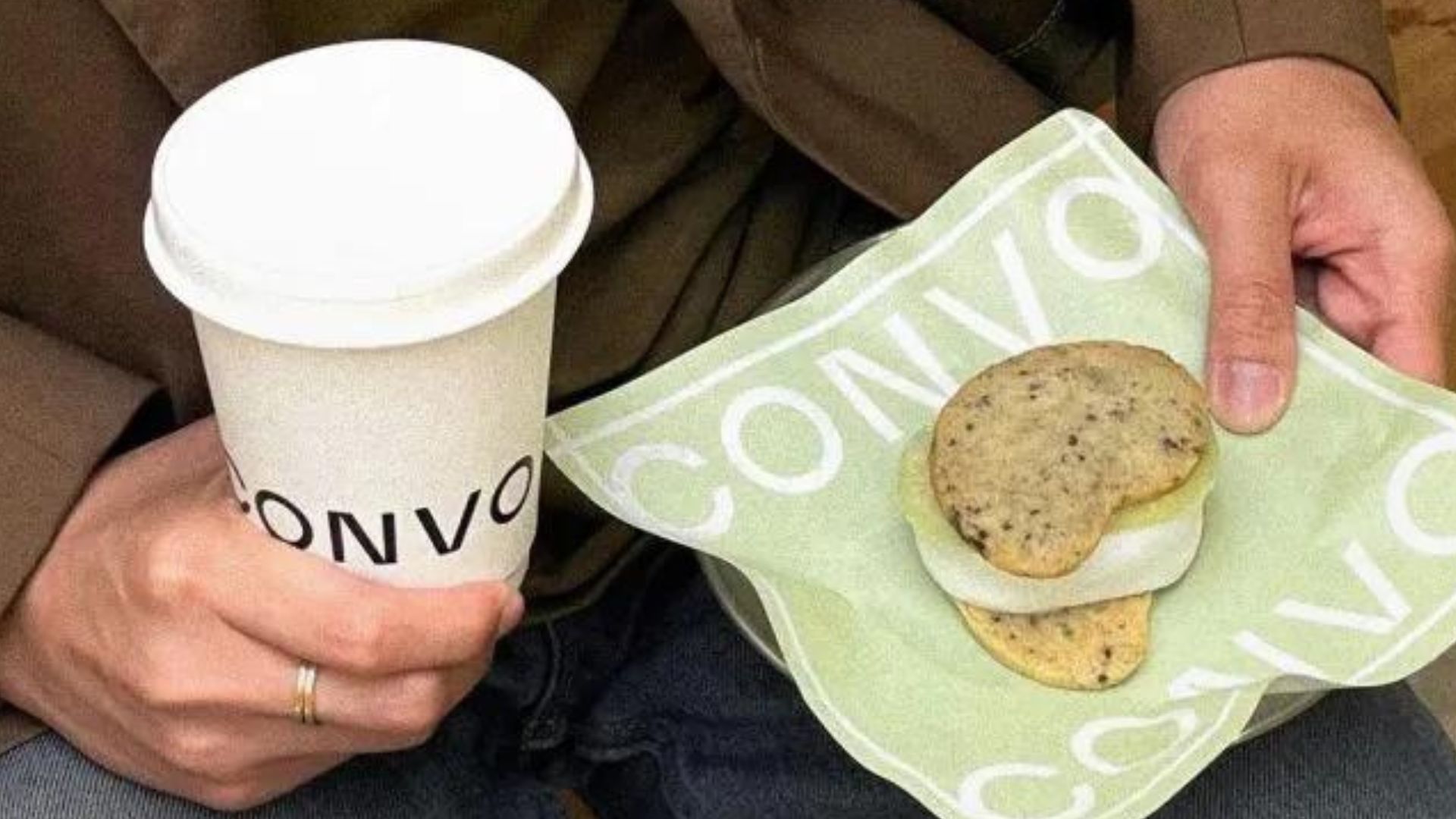 Convo's menu is filled with twists on the classics that will surely dazzle you one way or another. Their most popular signature called the "Convo" is made with coffee and sugar cane, then topped with some foam and coconut.
Where Convo shines the most is through its bakery selection, which has a theme of traditional Thai desserts but is elevated. They have a khanom tuay in the form of ice cream cookies, made with khanom tuay-flavoured ice cream in between coconut milk mochi and butter cocoa cookies.
You can find more information at Convo.
Bayaree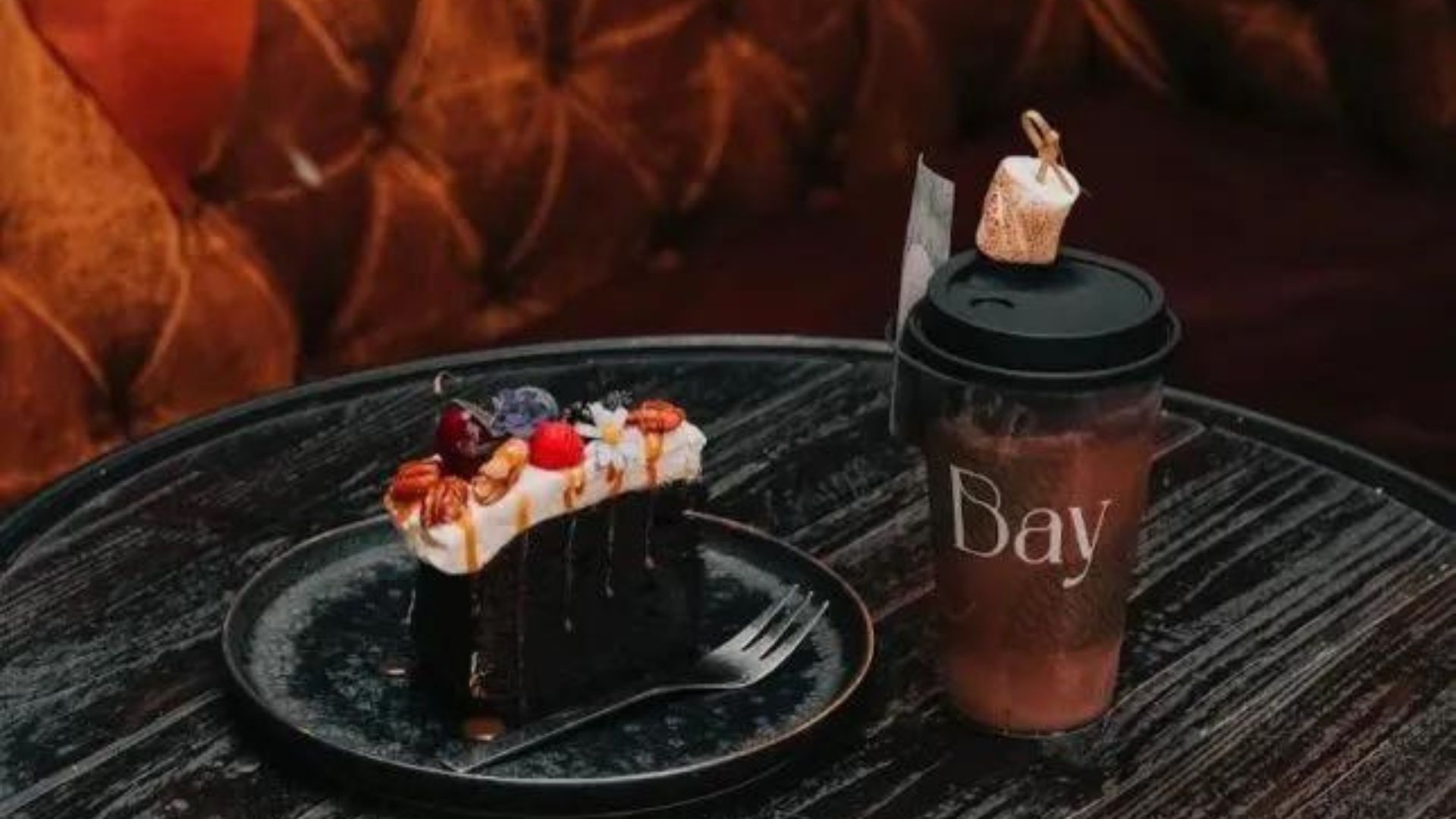 Bayaree is one of those places where you think it's they're just a showy cafe for Instagram, but then you realise everything here tastes pretty nice. With the interior decorated in an industrial loft style with an air of colonial touches, you'll find yourself taking photos of everything. Make sure to arrive on an empty stomach, as they're not only popular for their speciality coffees but their food menu, too. From homemade Italian sausages to potato paves and duck confits, their savoury menu is on point.
You can find more information at Bayaree.
The best new cafes in Bangkok this April
Homeland Cafe & Grocer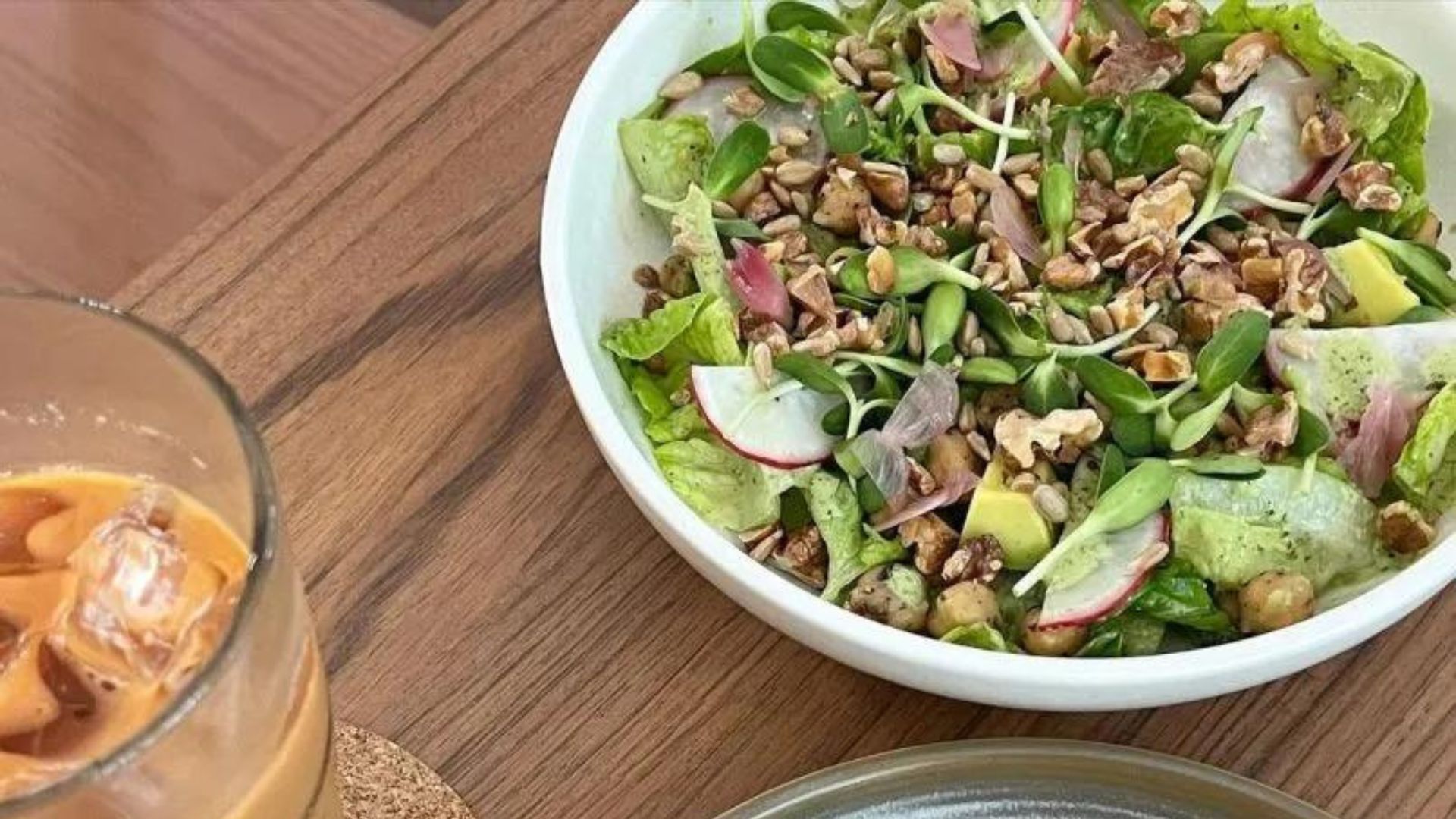 Homeland Grocer lets us into their newest venture: a cafe filled to the brim with great food made from locally sourced ingredients. As you taste their creations, be sure to order some of the coffee from their partner roaster in Loei. Their beverage selection also includes some names that you may be familiar with, such as Kad Kokoa, Sea's Kombucha, Pure Luck, and more. It's a great way to support local, for sure.
You can find more information at Homeland Cafe & Grocer.
Casa Formosa Taiwan Tea House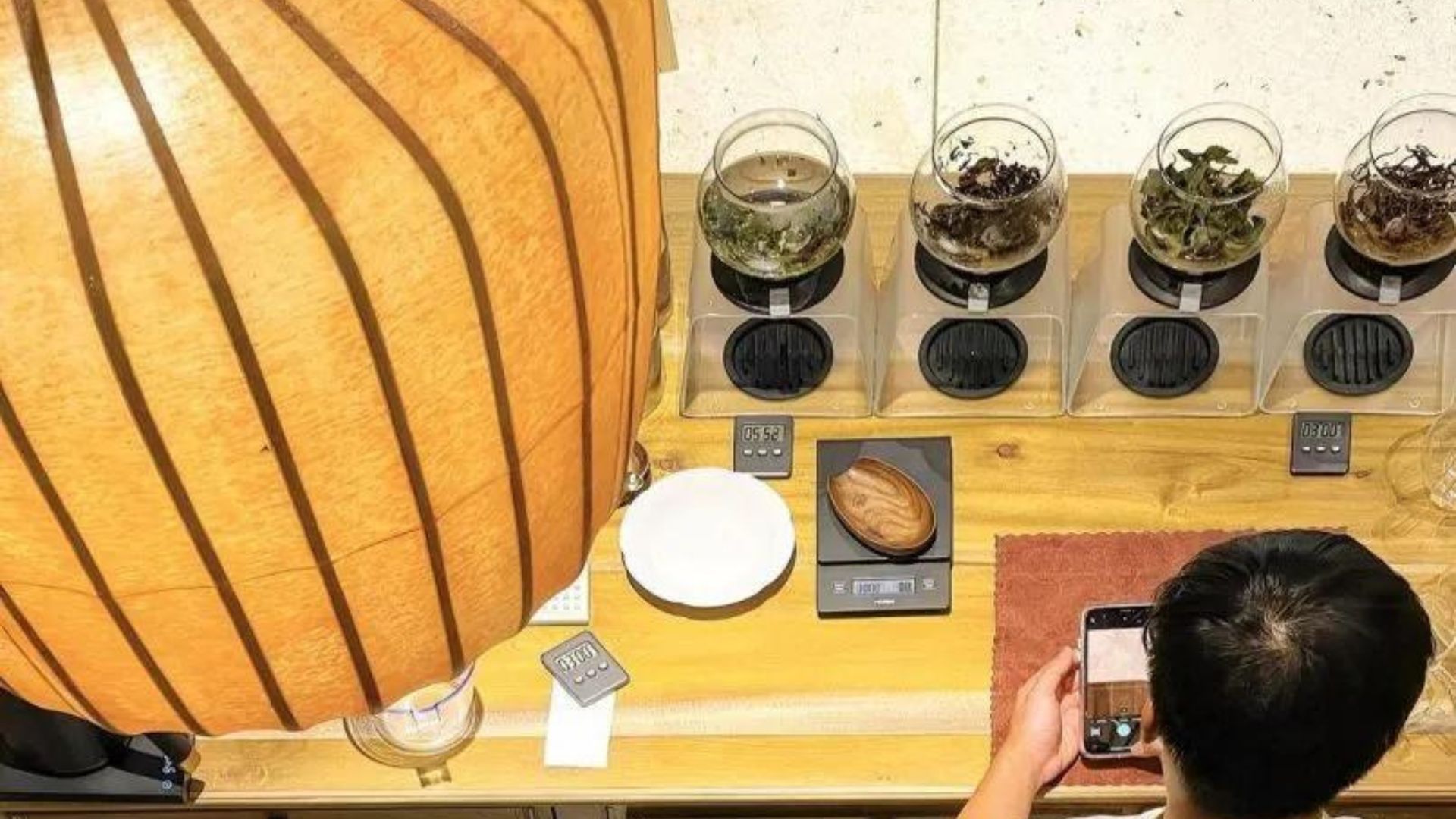 Who knew this addition to Yaowarat could be so adorable? Casa Formosa is packed with various kinds of Taiwanese tea leaves, along with little desserts you can nibble on as you watch the people walking about in Chinatown. Don't resist the temptation to buy that pineapple tart—it really elevates the experience.
We strongly recommend the Li Shan Alpine Oolong. Just the scent alone could possibly make you transcend reality.
You can find more information at Casa Formosa Taiwan Tea House.
Discover More Dining Experiences In Bangkok Here
Fitmeal Cafe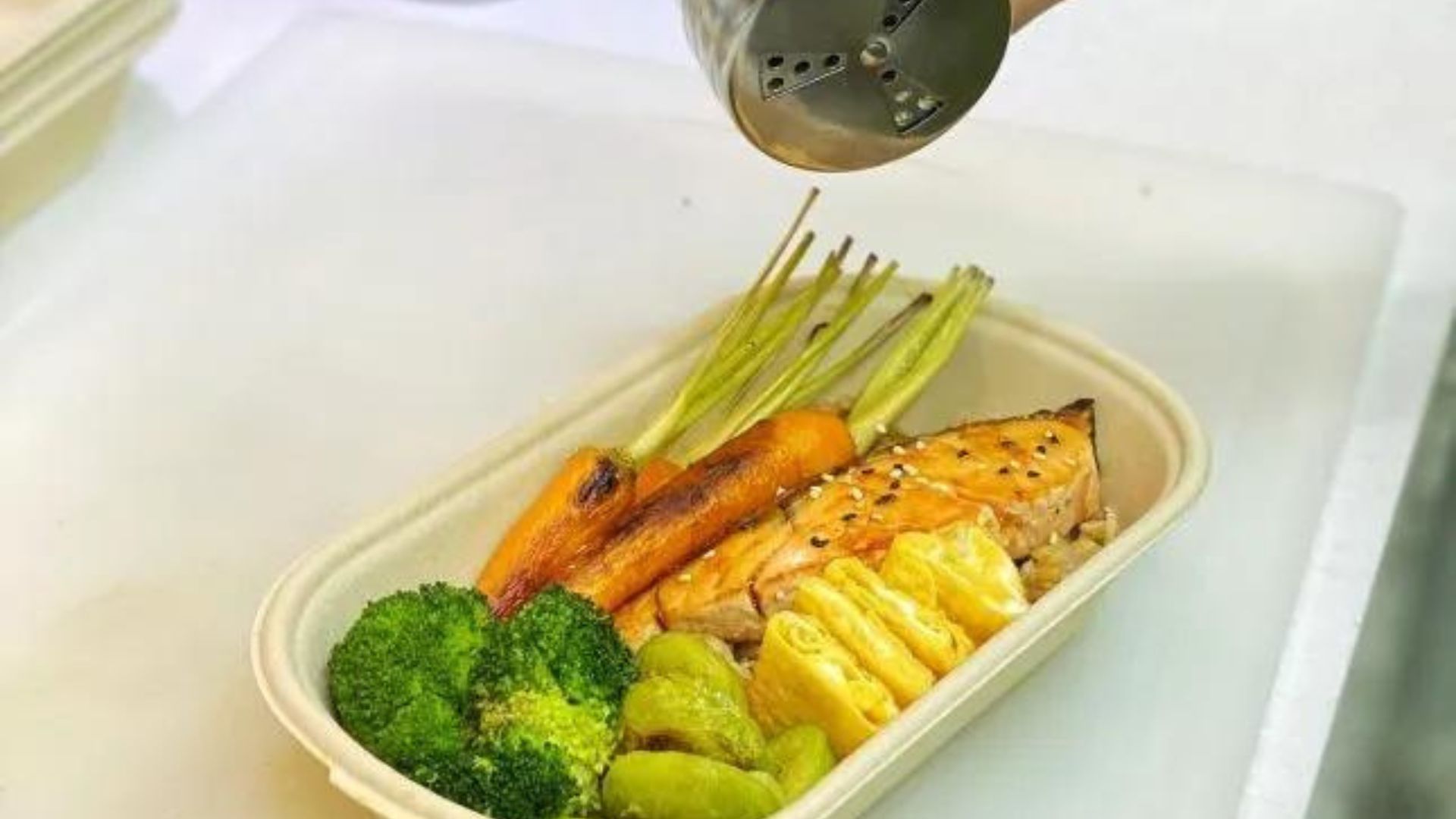 Guilty pleasures simply don't exist at Fitmeal Cafe, for everything they offer is both fulfilling in taste and in nutritional value. Each ingredient is carefully picked from local farmers with no harmful chemicals, ensuring that each dish is served using fresh, premium ingredients.
Highlights include the chicken & egg Mexican wrap made with wholewheat tortilla, as well as the shredded salmon & baby rocket salad. It's perfect for a day at the gym, or just when you want to feel healthier for the rest of the day.
You can find more information at Fitmeal.
Bartels opens a new branch in Suan Phlu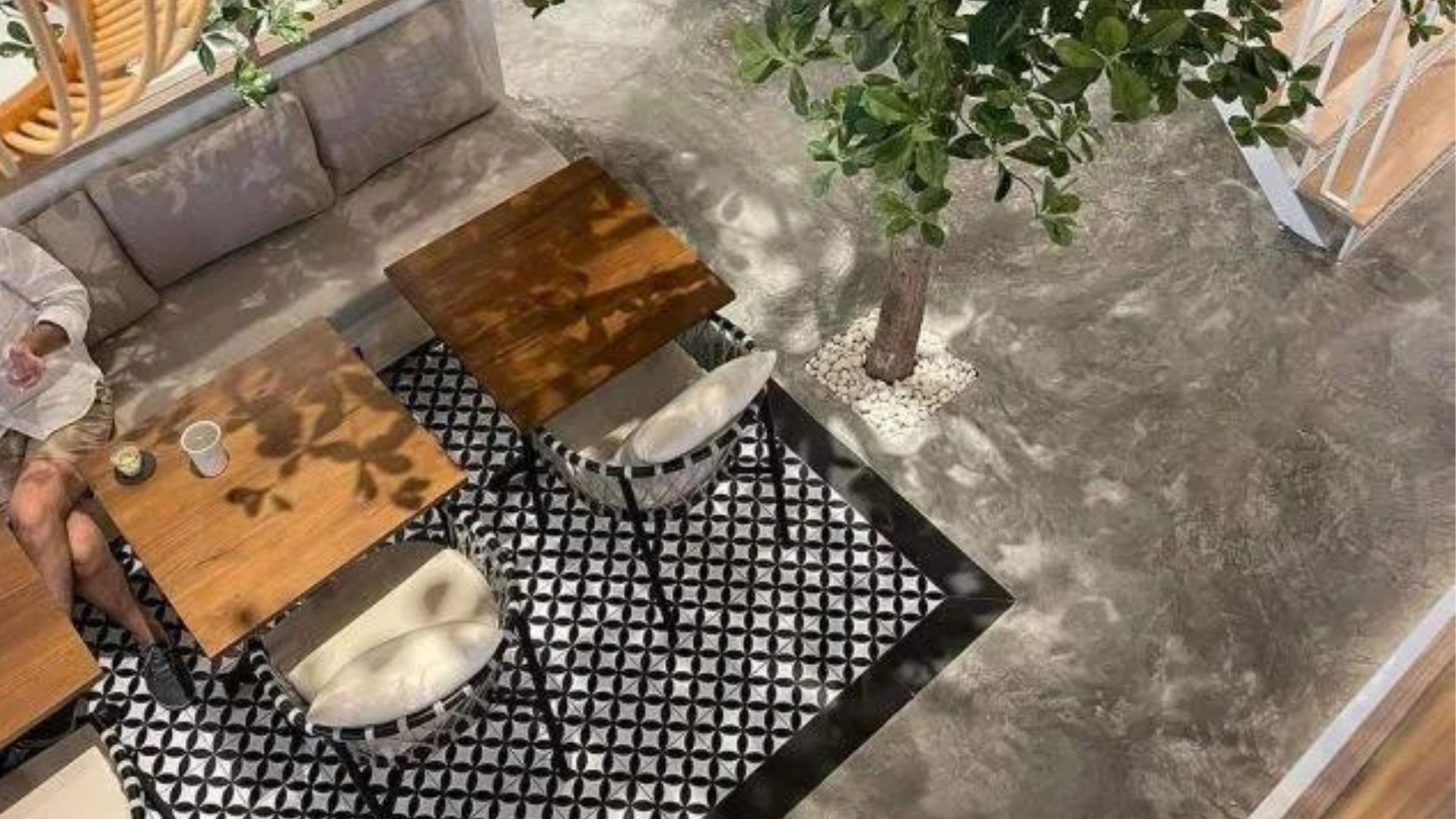 From Phuket to Phrom Phong, and now to Sathorn—Bartels brings their handmade sourdough and other delicious creations to Suan Phlu. Open-faced or grilled sandwiches, you'll find yourself savouring every single bite. Be sure to try the Grilled Cubano, a grilled sandwich made from smoked ham, pickles, Parmesan, cheddar, and some mayo and mustard. Their smoothies and cold-pressed juices go well with the sandwiches, too.
You can find more information at Bartels.
Larder is now serving sandwiches at Craft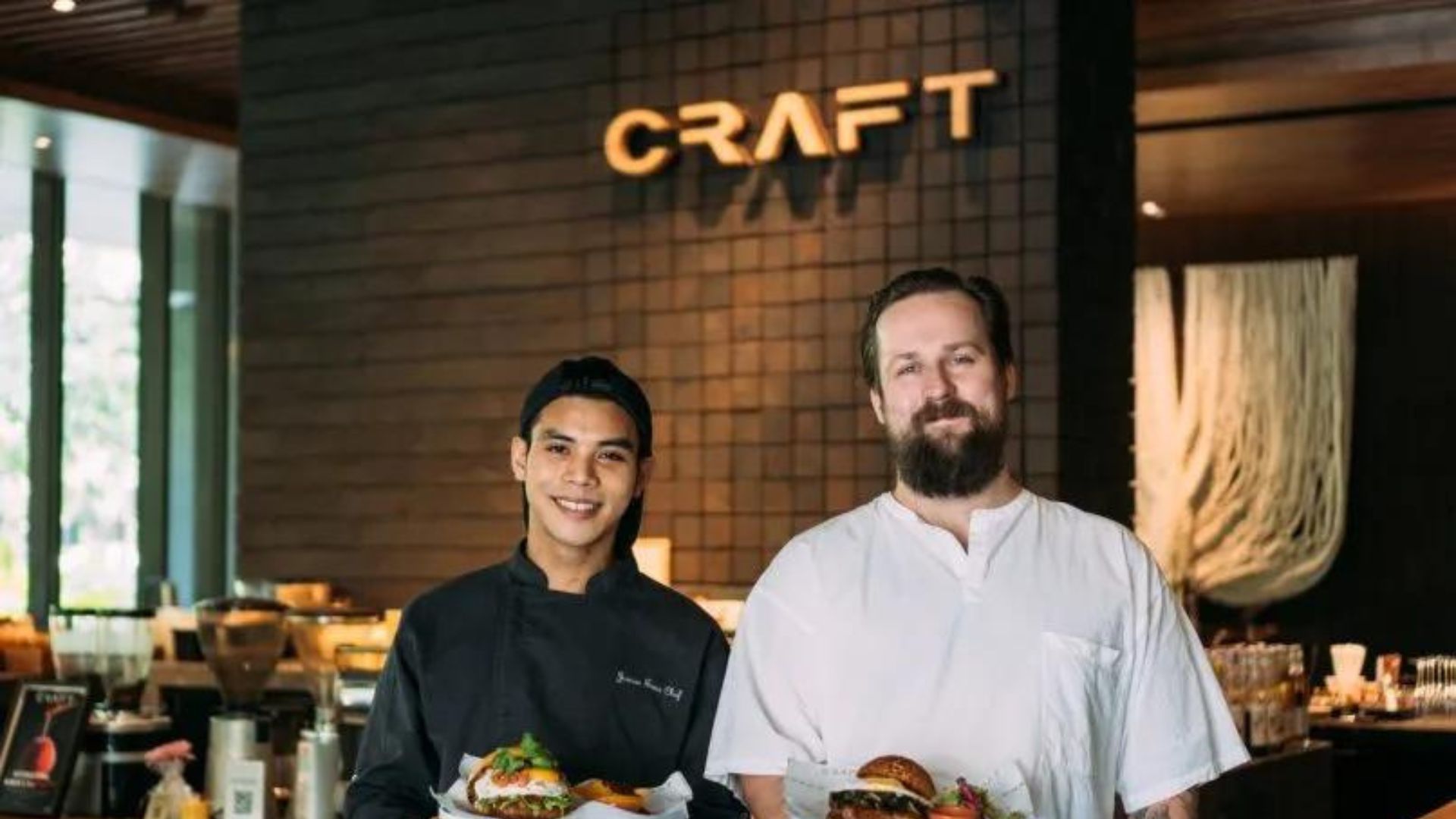 The pet-friendly bistro Craft at Kimpton Maa-Lai Bangkok joins hands with Larder, and the results are three new sandwiches that will get your heart beating fast. "The Breakfast Bap" is made from aromatic garlic-herb kielbasa sausage, the "Grilled Cheese Beer Bratwurst Sandwich" combines the scrumptiousness of bratwurst and caramelised onion into one bite, and the "The Ultimate Huevos Rancheros" with its Mexican chorizo and habanero garlic bun brings the fiesta right into your mouth.
You can find more information at Kimpton Maa-Lai Bangkok.
The best new cafes in Bangkok this March
Café Kitsuné Velaa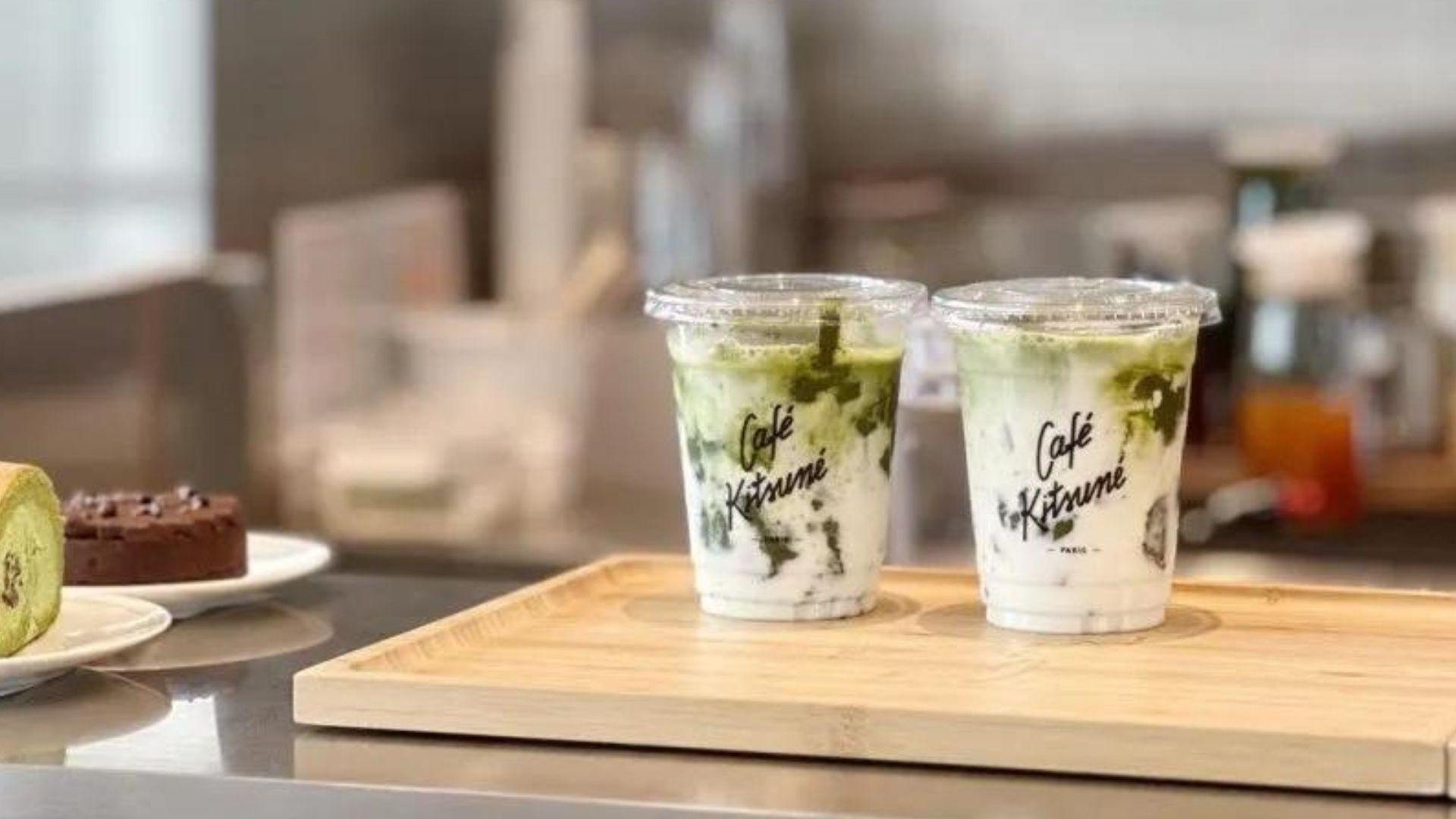 The fashionable Café Kitsuné expands to a new branch in Velaa Sindhorn Village, offering the drinks and pastry selections we know and love. If you're looking for something a bit more filling, order one of their delicious quiches or a charcuterie board—they have quite a large array of cold cuts and cheeses to choose from.
Plus, if you plan on staying long, they have selections of reds, whites, and sparkling wines that are perfect for a gossip sesh with some company, too.
You can find more information at Café Kitsuné Velaa.
Little Stove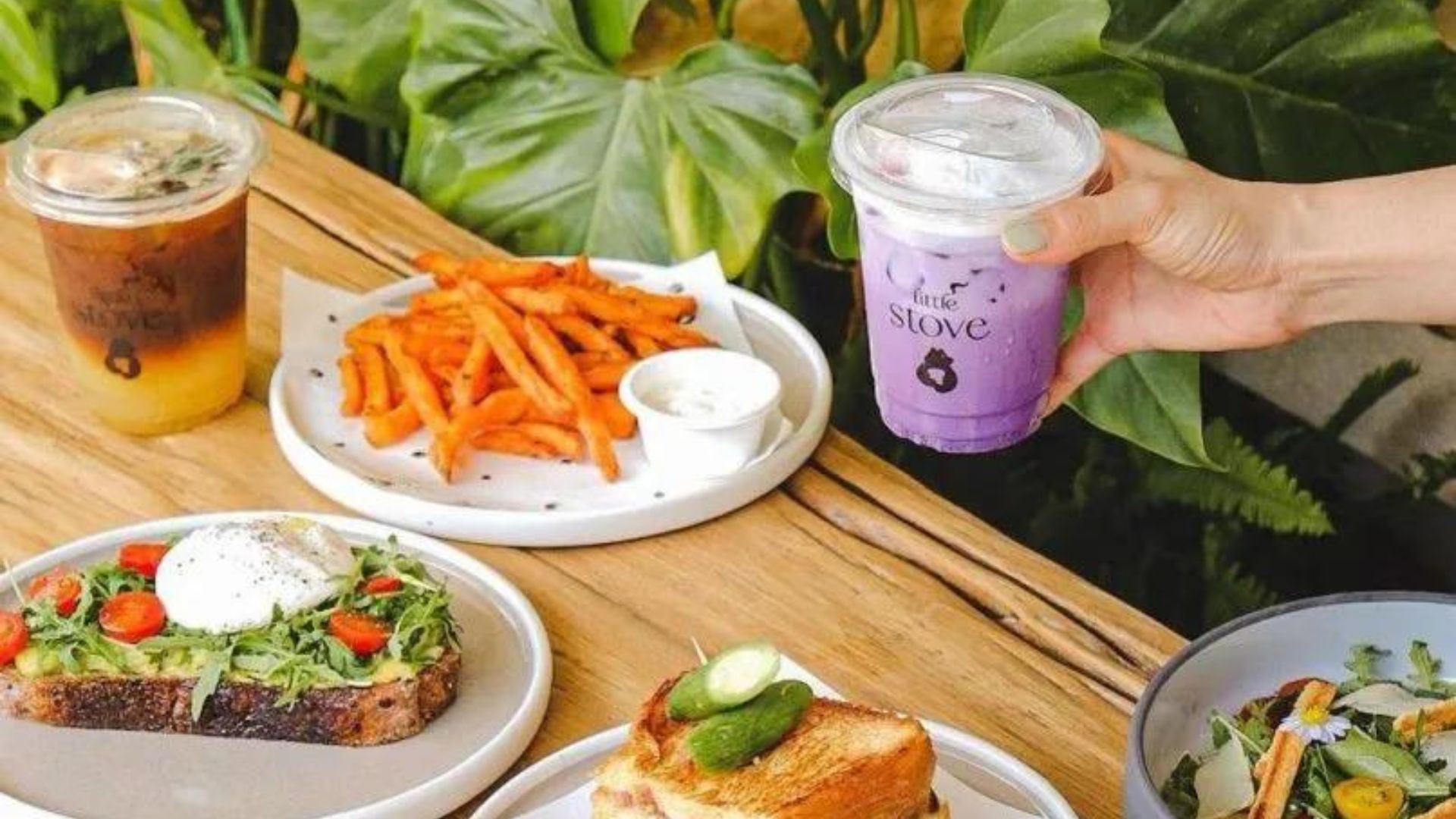 Little Stove is not just a cafe, but a large community area that's perfect for the whole family. Homemade baked goods, all-day brunch with premium ingredients, great drinks—you name it, they have it. There's also a playground, outdoor seating, and gorgeous vibes as the breeze blows through the trees.
It's a one-stop destination when it comes to family outings. Unless another cafe builds an artificial beach in the middle of Bangkok, there simply isn't a place more equipped.
You can find more information at Little Stove.
The best new cafes in Bangkok this February
Verde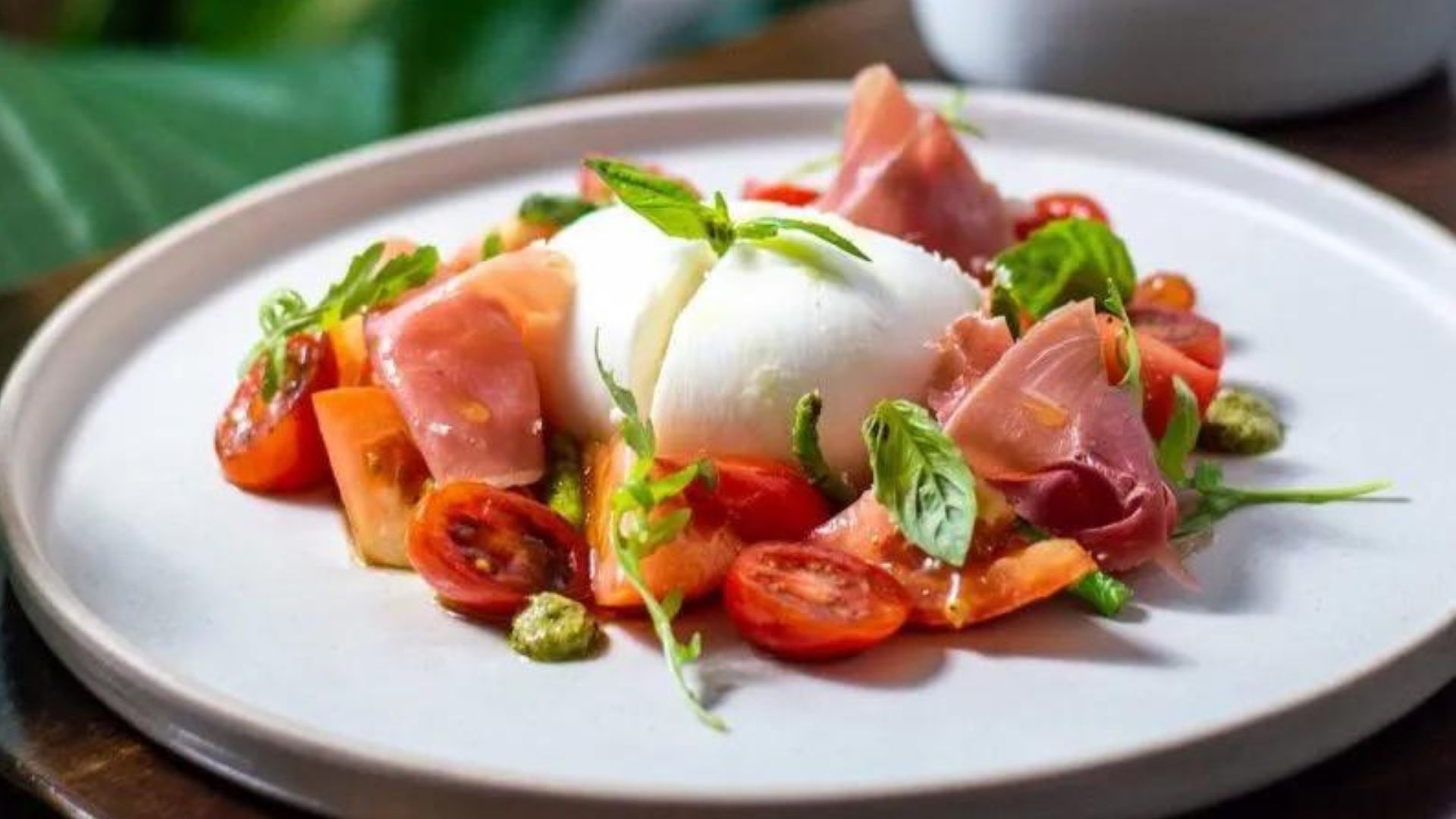 Verde's tagline is "fresh with soul," and that's exactly what you'll get visiting them. Apart from your usual coffee, they have a great selection of healthy smoothies and vegan protein shakes. Be sure to arrive on an empty stomach, because their food menu is filled to the brim with fine delicacies. Burrata, tomato, and prosciutto salad? Amazing. Nashville chicken burger? Now that's comfort.
You can find more information at Verde.
Bijoux de beurre Echire Feel free to read the following text in a French accent: the Bijoux de beurre Echire is a brand new cafe that comes with a twist of Julia Child's quote, "With the best butter, everything is good." Bijoux de beurre Echire offers a lot of immaculate desserts, pastries, and other pastry selections using only the best butter. If you haven't tried the Galette de Rois before, now's your chance. It's translated to "King Cake" for a reason and even comes with a hidden surprise. If you know, you know.
You can find more information at Bijoux de beurre Echire.
Qottontale Cafe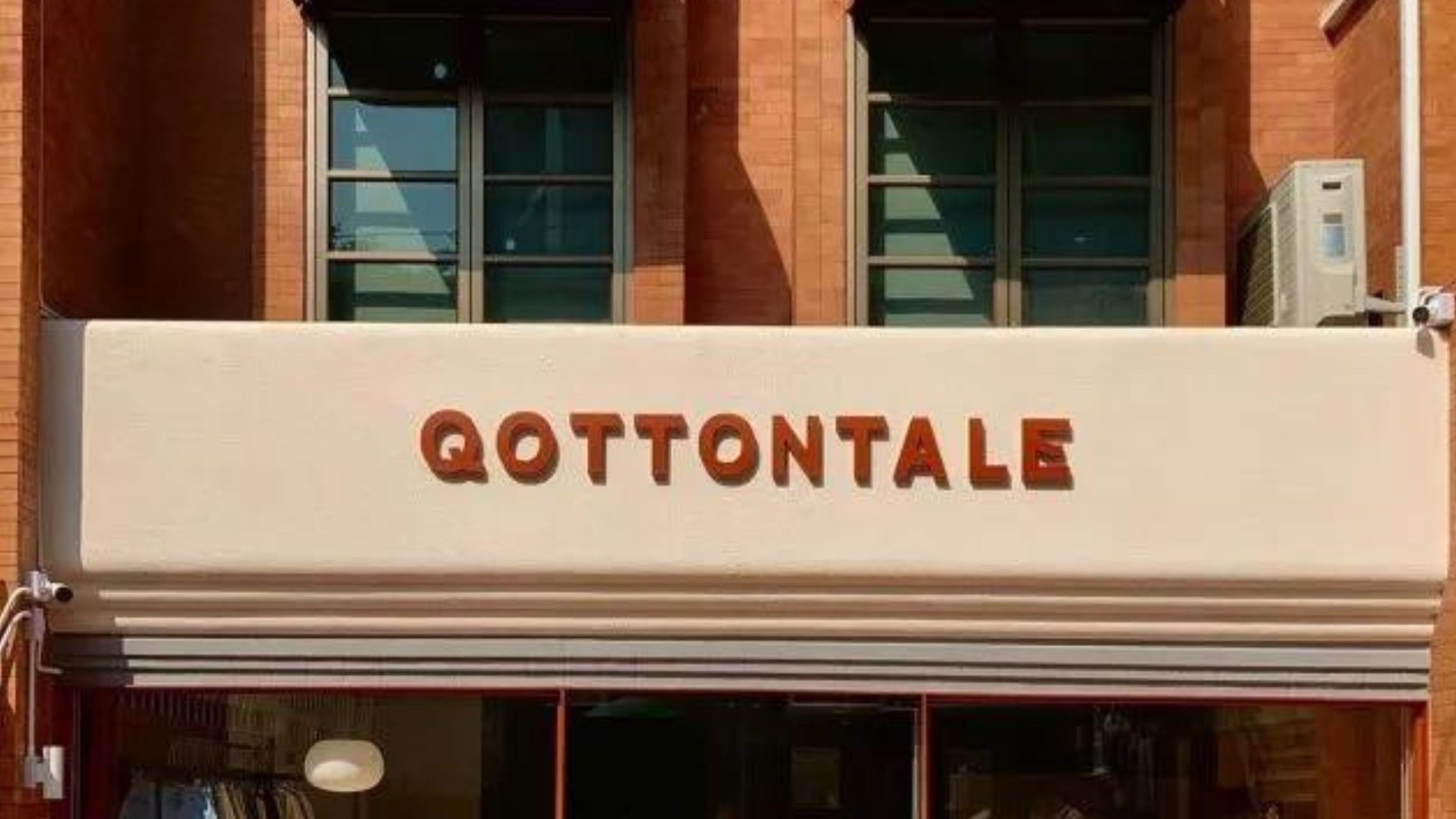 New cafe alert in Ploenchit—Qottontale is a spot that exudes the charm of the 1990s. Who knew warm-toned interiors and some Yuzu coffee would make such a great combo? Their food menu is quite extensive too, so you can order a decadent mushroom soup when you're low on energy, or some delicious apple crumble that will certainly make your day. The best part: the whole place is pet-friendly.
You can find more information at Qottontale Cafe.
The best new cafes in Bangkok this January
Dosan Dalmatian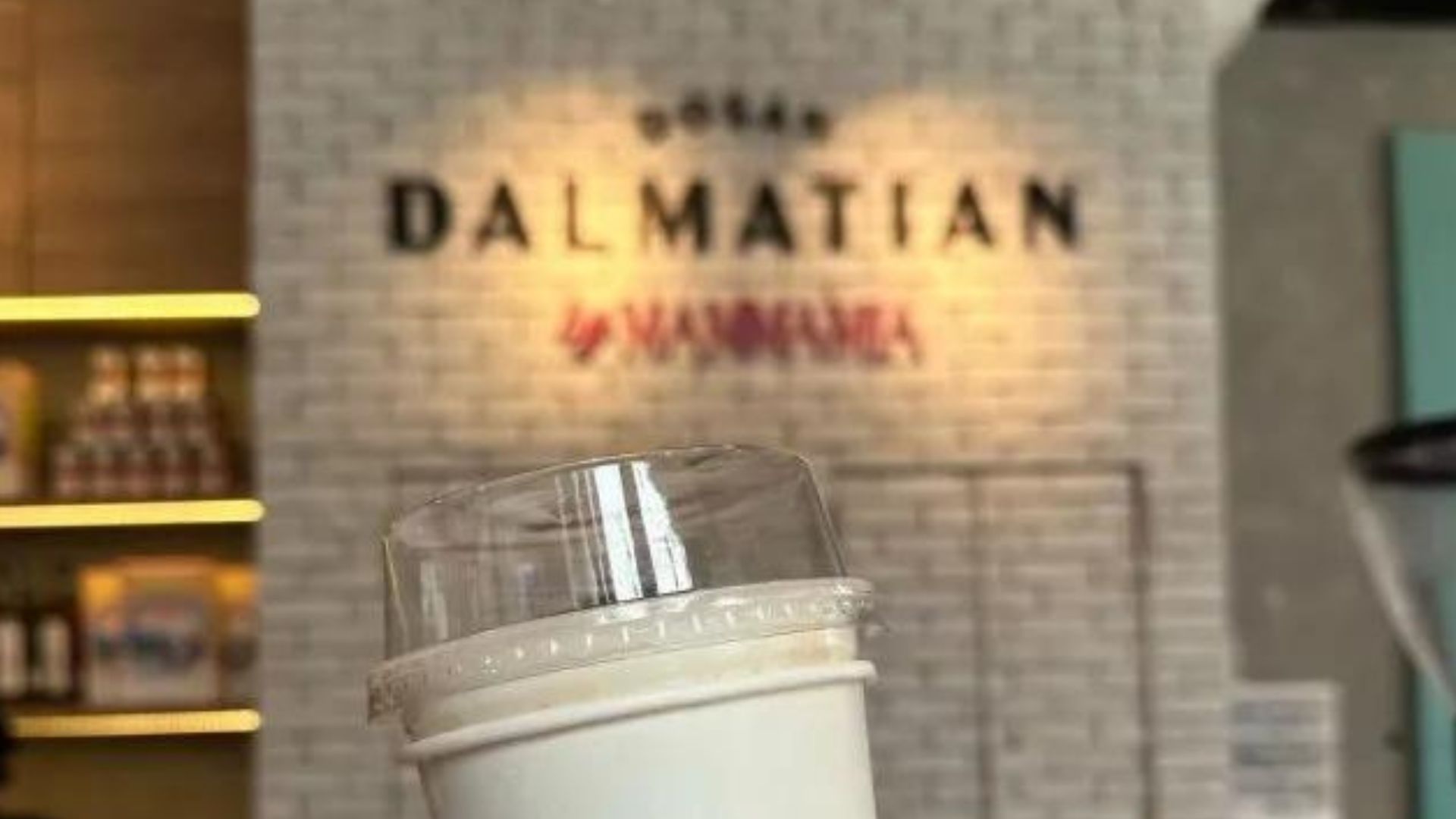 Ever-popular Siam Square has a new cafe to add to its arsenal. All the way from Seoul to Bangkok, Dosan Dalmatian is proud to present good coffees and teas, three stories of Instagrammable corners, and a pet-friendly welcome to man's best friends. That's right—you can feel free to take your furry friends as you come by Dalmatian. Just beware of the woman with black and white hair, sporting a large fur coat, and played by Glenn Close.
You can find more information at Dosan Dalmatian.
L'Ambiance Cafe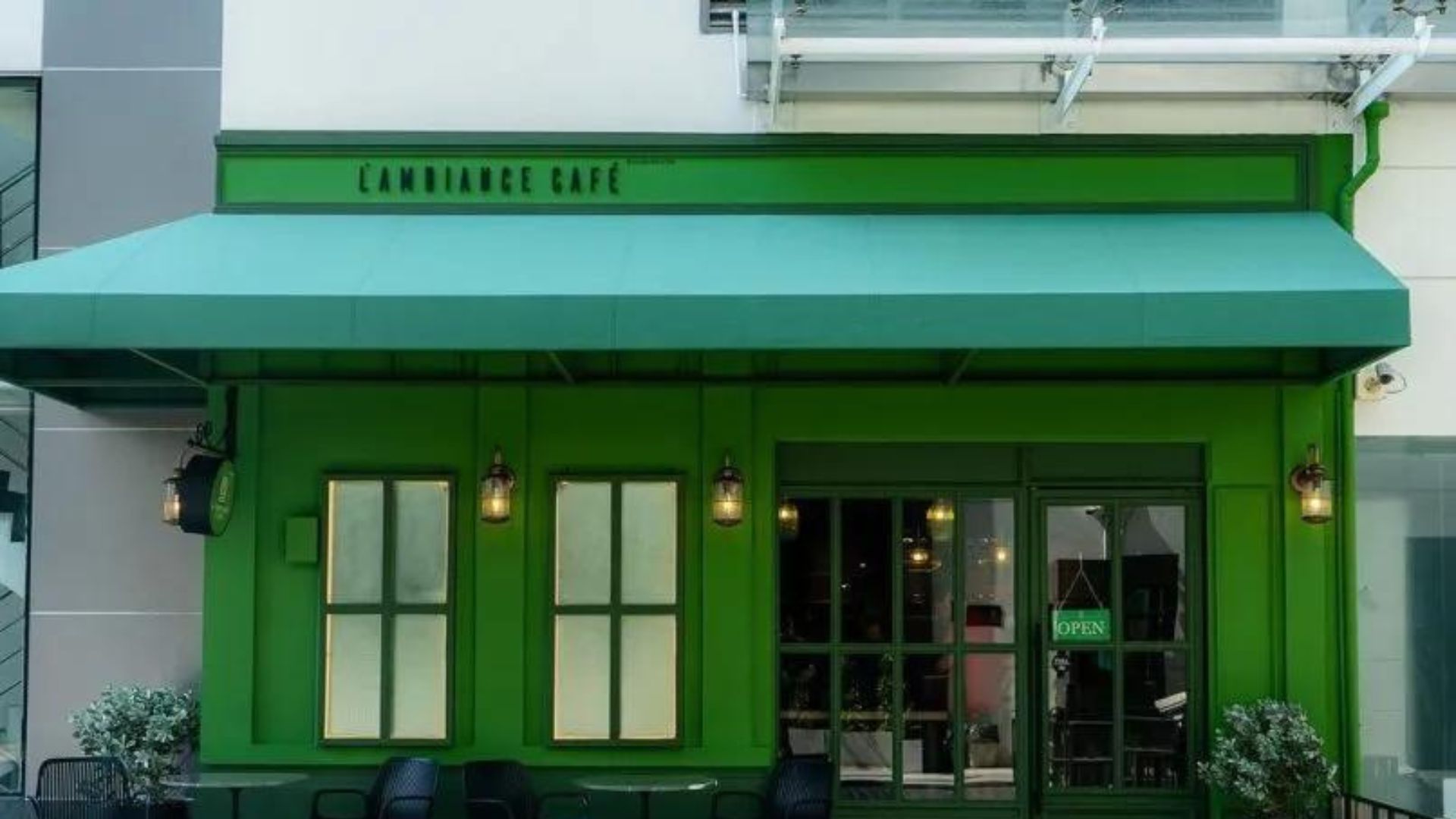 In a shocking surprise, "L'Ambiance" translates to "the ambience," which we suppose is the number one thing they're going for. Guess what? It worked. The intimate atmosphere, the great coffee, and the pastries offered at the venue all work in unison. Whether you're looking for a new place to crack open your favourite book, or just finding somewhere to escape the daily troubles, this small yet effective spot has you covered.
You can find more information at L'Ambiance Cafe.
[Hero image credit: Bijoux de Beurre Echire and featured image credit: Engin Akyurt/Pexels]
This article first appeared in Lifestyle Asia Bangkok