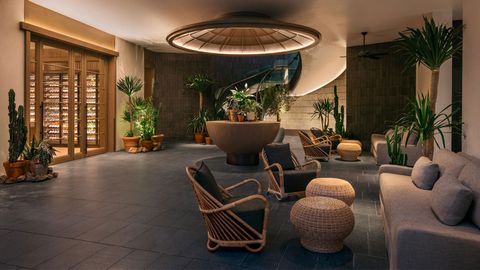 Discover Authentic Italian Flavors with Michelin-Starred Chef Mauro Colagreco at Capella Singapore's Fiamma.
---
Keeping up the promise of the summer launch, Capella Singapore's new restaurant Fiamma continues to push the standards of high-quality service and culinary excellence in Singapore with this exceptional Italian eatery's Fall Menu.
Dedicated to traditional Italian fare, Fiamma, under triple Michelin-starred Chef Mauro Colagreco's direction, is a foodie's dream come true. The food is a sampling of the chef's considered palate, while the cozy atmosphere makes guests feel instantly at ease.
Fiamma is designed with retro, stylish touches, and divided into a Den, Oven Salon, Kitchen Chamber, Living Room, Terrace, and Private Table, providing gorgeous backdrops to every meal.
---
Auspicious Beginnings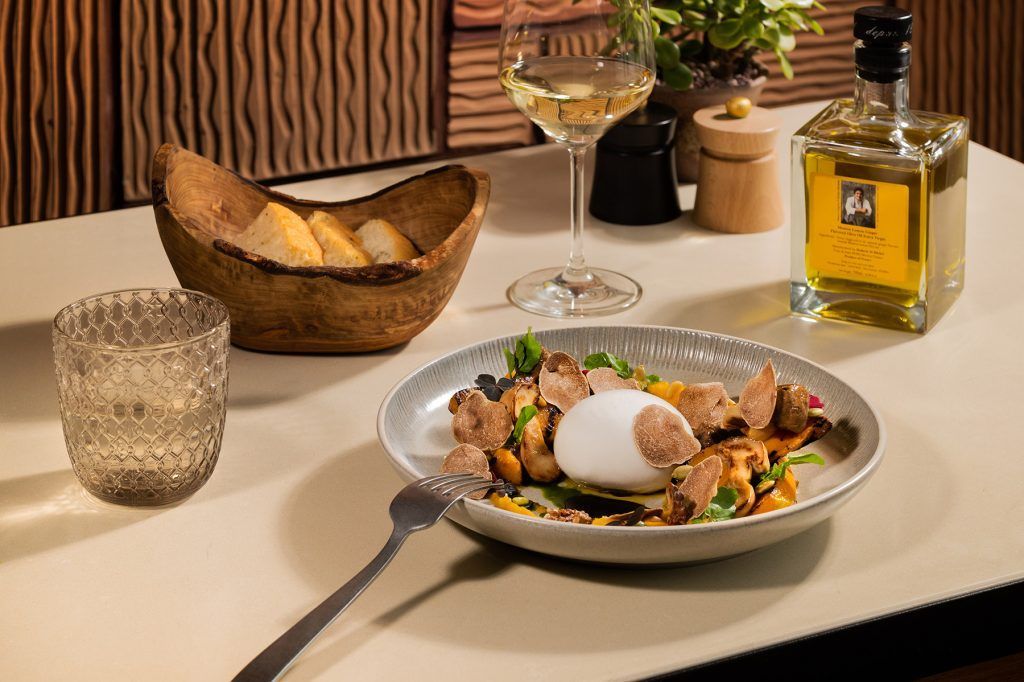 The food is a riot of Italian tastes with robust flavors balanced by delicate culinary touches.
The antipasto dish Burrata E Funghi Marinati brings together chunks of grilled red kuri squash with luxurious butternut squash puree adorned with walnuts and marinated chanterelles atop a quivering burrata. It's rich, deep and only takes the lightest prod from your fork to burst the delicate cheese to find the stracciatella within.
Another autumnal favorite of Chef Colagreco and his family is Polpette. Inspired by his grandmother's recipe, Polpette is a light but sensational meatball dish made from beef, veal and pork, finished with a subtly spiced cherry tomato sauce.
---
Pizza People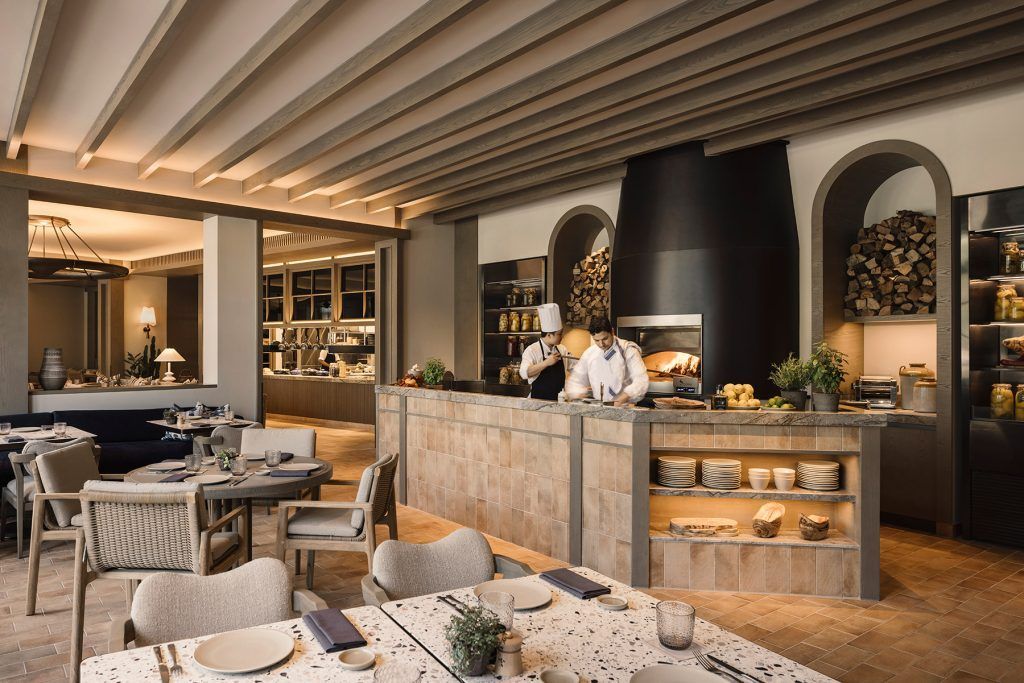 If you're craving pizza, Fiamma has you covered. Chef Colagreco's team hand kneads the fermented dough, allowing it to fully rest before adding toppings and sliding it with a flourish into the wood-fired oven.
The result is some of the best takes on pizza in Singapore. From Diavola, the classic mix of salami picante balanced by mozzarella and pecorino cheeses, to Genovese, with its cheese-slathered crust and fresh homemade pesto, Fiamma is a must for pizza lovers. For Secondi, guests have their choice of fish and seafood dishes, including the Pescato del Giorno, or fresh fish of the day, prepared Ligurian-style alongside crispy fresh veggies and a zesty lemon butter sauce.
---
Dripping with Flavor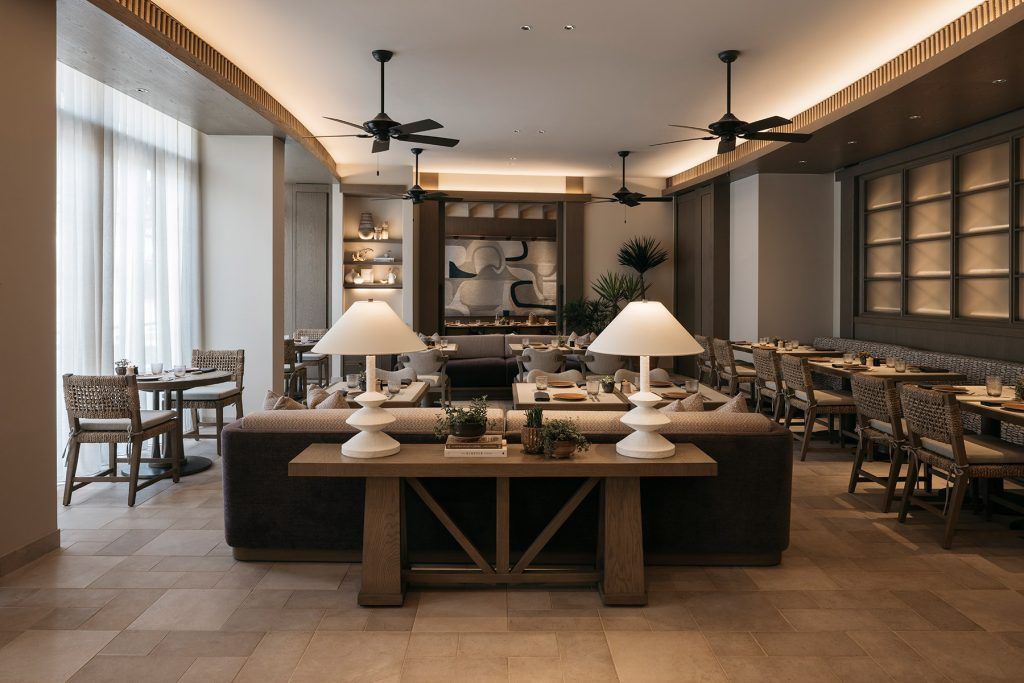 Omnivores looking for something to sink their teeth into will be more than satisfied with Fiamma's Bistecca alla Fiorentina. Dripping with flavor, this tender hunk of beef reaches perfection when placed on the grill to absorb wafts of piquant woodfire smoke.
Finishing off the menu are Fiamma's Dolce selections. Complete your culinary journey through Italy with airy méringue, topped with reflective gold flakes, fresh fruit, and ice cream or creamy Tiramisu, an elevated take on the classic recipe thanks to the addition of amaretto.
No matter which room you choose, or which dishes catch your eye, guests won't go wrong at Capella Singapore's indulgent Italian offering.
capellahotels.com/en/capella-singapore/dining/fiamma
---
Article sponsored by Capella Singapore.
All Images Credit: Courtesy of Capella Singapore.
---
Written By