Ah, Bangkok. With such a multitude of attractions, even locals haven't checked out all the best things to do in Bangkok. Let this article serve as a checklist — have you enjoyed all of what the city has to offer?
We're known for many things. We're "the city of angels" to some. "The capital to the land of smiles" to others. And "Ah yes, I love Taiwan!" to certain unassuming visitors. Yet whether you're a local or just sightseeing, there's a plethora of activities to enjoy in Bangkok. From unique cultural attractions to authentic dining experiences, we just have what you're craving. Here are some of the best things to do in Bangkok.
A definitive guide on some of the best things to do in Bangkok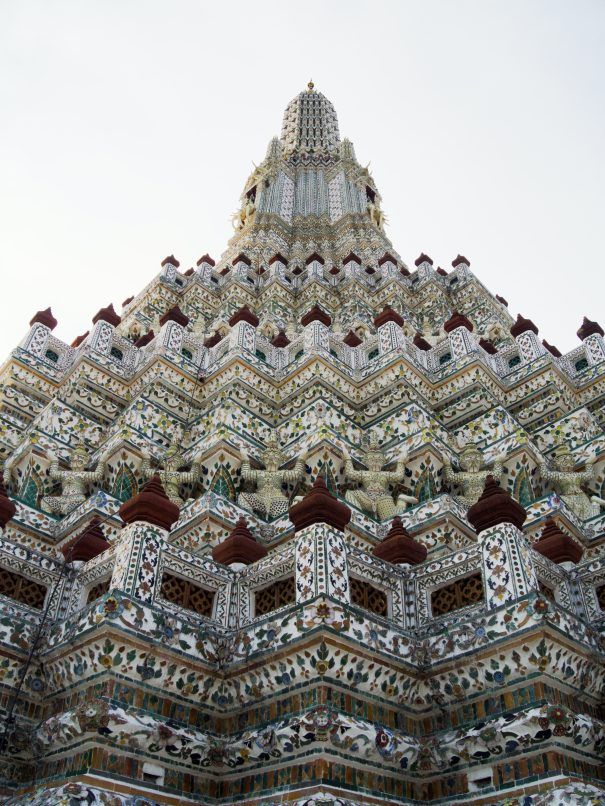 Visit religious attractions
Many come to Bangkok for pleasure, and we totally respect that. But if you haven't been to these temples, you're missing out on more serene attractions that make for great photo opps. Each one has its own distinct personality, and is worth checking out now that you're in town.
Popular locations: Wat Pho (Reclining Buddha), Wat Arun (pagoda by the river), and Wat Saket (Golden Mount).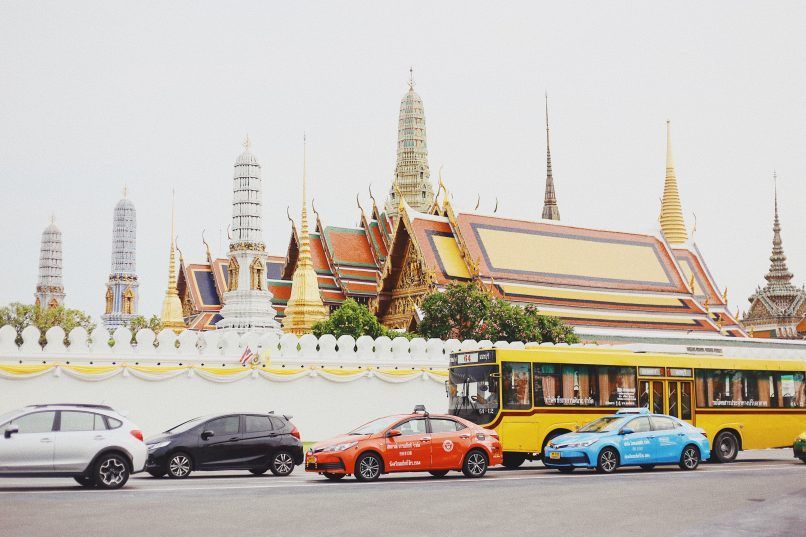 Tour The Grand Palace
The Grand Palace is one of the must-visit attractions for visiting tourists for a reason. The royal palace itself is a sight to behold, with 218,000 square metres of golden pagodas, decorated halls, and a lot of things to marvel at. You also get to visit the Temple of the Emerald Buddha, a few museums within the premises, as well as watch the traditional khon masked dance at the theatre when you enter here.
Location: Na Phra Lan Rd, Phra Borom Maha Ratchawang, Phra Nakhon, Bangkok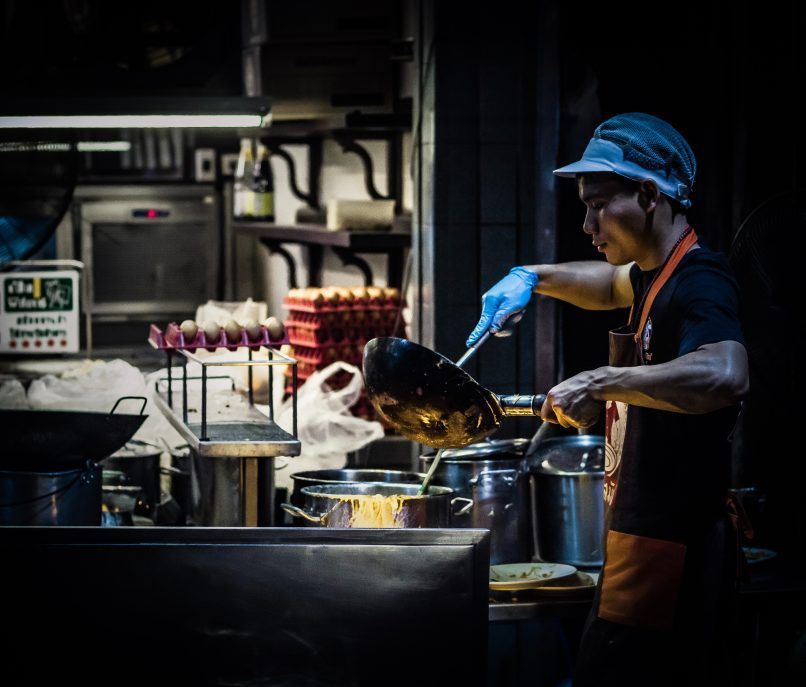 Enjoy some of the world's best street food
When people say that we have food on every corner, they aren't exaggerating. Moo satay, Hat Yai fried chicken, Pad Thai, and so many more—all with prices more than reasonable. In fact, our delicacies are featured on Netflix's Street Food: Asia for the world to see right now.
Insider tip? The feeling of getting some late night jok after a round of drinks is one of the best feelings in the world.
Popular location: Yaorawat Road, Khwaeng Samphanthawong, Khwaeng Chakkrawat; Khet Samphanthawong, Bangkok.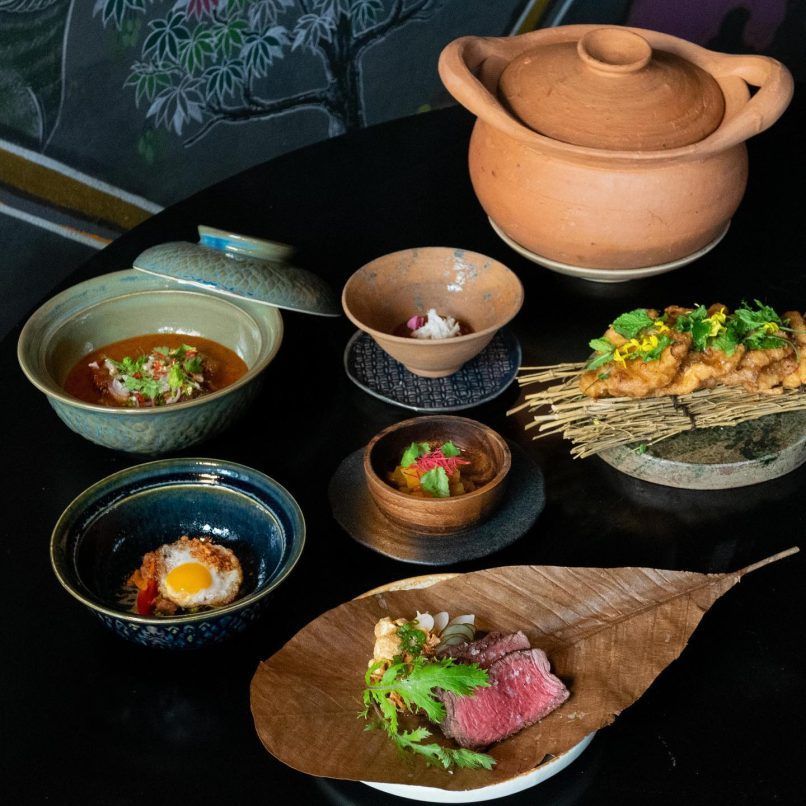 Savour Michelin-starred gastronomy
Bangkok is a hub for good food, and this is also recognised by the Michelin Guide. As such, in the Michelin Guide Thailand 2023, there's a total of 29 one-starred restaurants, and six two-starred ones.
Popular locations: R-HAAN and 80/20 for great Thai fine dining, Potong for a Thai-Chinese fusion, IGNIV for Swiss perfection, Le Normandie by Alain Roux for French goodness, or Sühring for the most interesting take on German fine dining you've ever seen. Get on a cruise along Chao Phraya river
Dinner on the river isn't a bad experience at all. There's a chill breeze passing you by as you take a sip of fine wine, and plenty of photo opps as you pass by many of the riverside attractions along the Chao Phraya. You'll pass by Wat Arun, the Temple of Dawn, Thailand's first bank, a church, and many beloved hotels.
Location: They run pretty good deals down at Asiatique the Riverfront, 2194 Charoenkrung Road, Wat Phraya Krai, Bang Kho Laem, Bangkok. For more luxury dinner cruises, Pruek Cruise and the Anantara Riverside's Manohra Cruise are also worth checking out.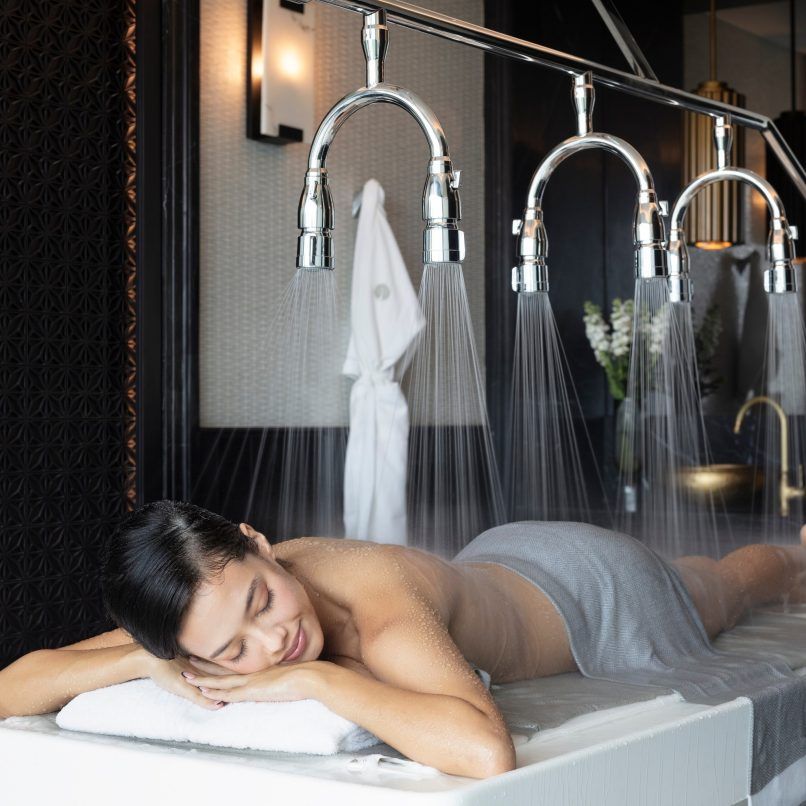 Book a spa treatment for yourself
Many come to Bangkok for its wellness aspect. Book a Thai massage, participate in a yoga class, lay on a thermal mat—so many experiences in town that are great for both body and mind. You'll be leaving the establishment a whole new person.
Popular locations: Healthland and Let's Relax for spa sessions, Yunomori for a dip in an onsen, as well as many hotels offering great wellness programmes, such as the Sindhorn Kempinski, and The Peninsula Bangkok.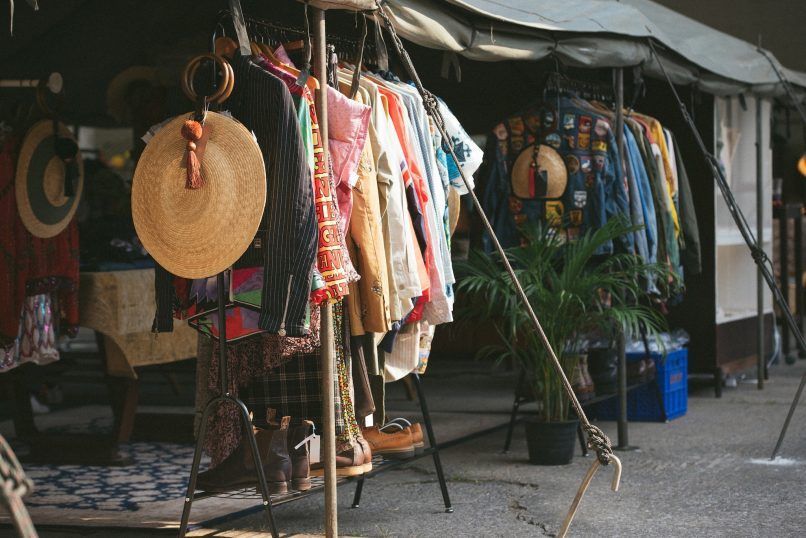 Go for a good ol' vintage haul
It doesn't cost an arm and leg to look sickening in Bangkok. This shirt? THB 250. These boots? THB 1,200. And vintage doesn't necessarily equal old, so go out and look for some hidden gems—it might just be your new favourite garment. Plus, it's very sustainable.
Locations: Bangsue Junction Shopping Centre has a couple of floors filled with all things vintage, and Made by Legacy organises a huge vintage flea market every year.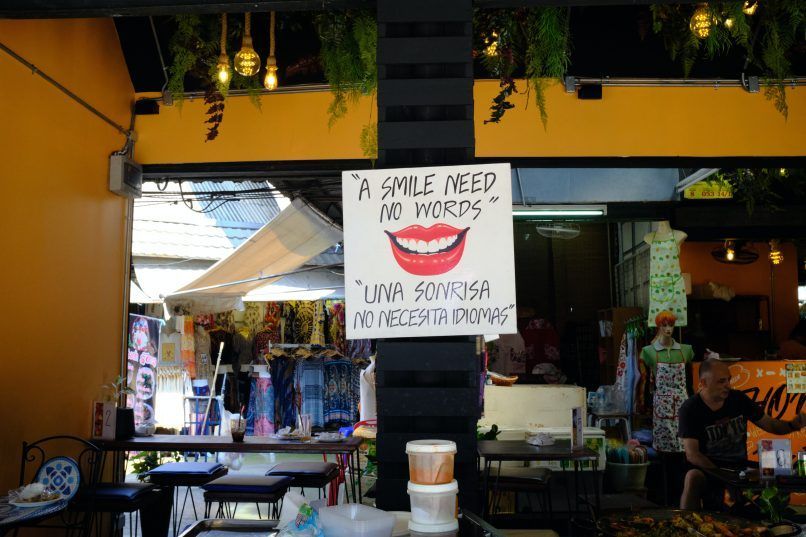 Visit Bangkok's flea markets
Flea markets make better dates than we thought, and there are a couple of them around town. Stop by a few food stalls, order some traditional Thai coffee, and go window-shop some antiques. Plus, the clothing stores and other goodies make for fun moments with your company, too. That's how people get the iconic elephant pants, because souvenirs are also aplenty here.
Discover More Luxury Experiences in Bangkok Here
Popular locations: Chatuchak weekend market, Ratchada train market, and the yearly Red Cross Fair organised by Thai Red Cross Society.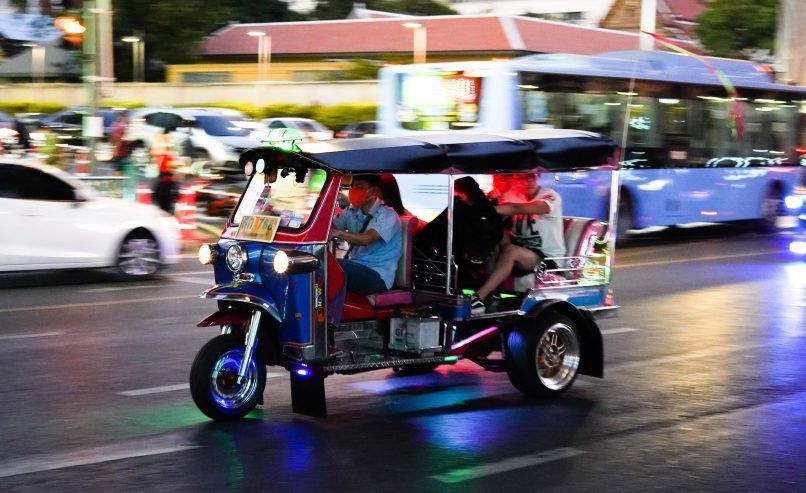 Ride around town in a tuk-tuk
There's a reason why people still ride tuk-tuks despite the inconsistent, and, at times, gouging prices. One, tuk-tuk apps are a thing now, which eliminates that problem. Two, the breeze hitting you as you hold on for dear life as they swerve around the streets just hits different.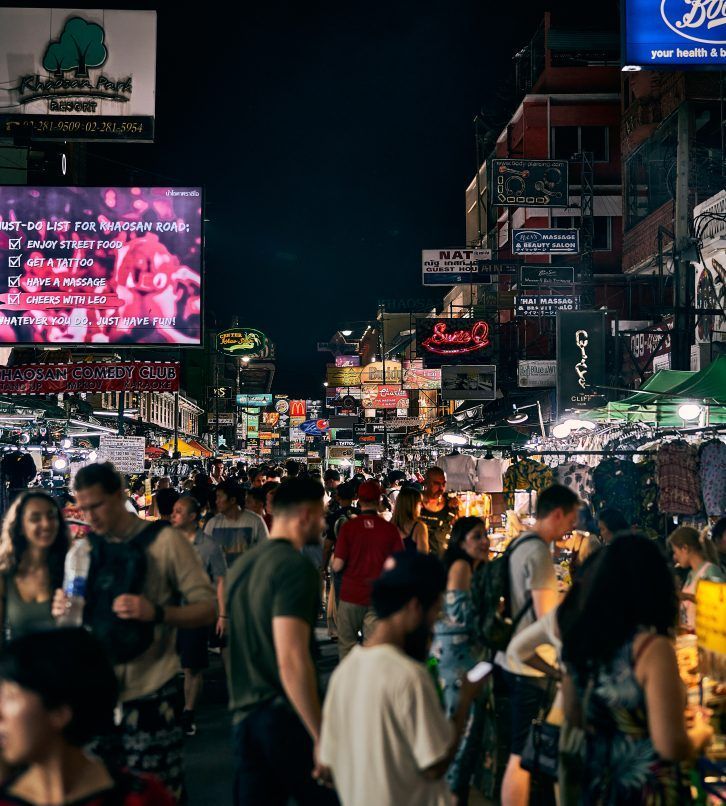 Take a trip down Khaosan Road
Khaosan Road's reputation has always been a lawless land full of cheap drinks and fun until the morning. Now, it's still very much those things. Nevertheless, Khaosan has changed a lot over the years. It's a lot more organised with go-to places you can't miss. It even has a cocktail bar now. Be sure to visit our good friends at Mischa Cheap. They have really great themed nights.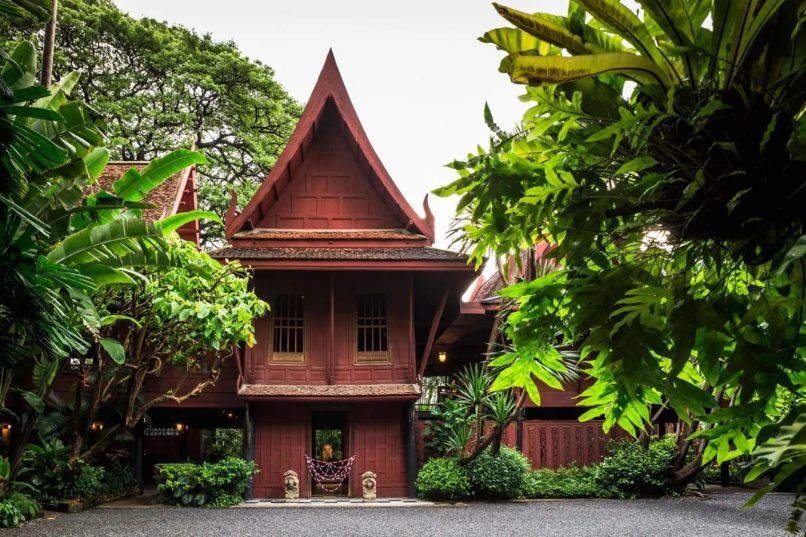 Visit Bangkok's many museums
Bangkok has a lot of museums—so many, in fact, that we learnt about at least three more museums while writing this article. They're perfect for history buffs, culture enthusiasts, or just those looking for a change of pace. Most of them come with great coffee shops and cafes if you're keen to stay a little longer.
Popular locations: Jim Thompson House, Patpong Museum, and Siriraj Medical Museum (might be a little too graphic for younger audiences).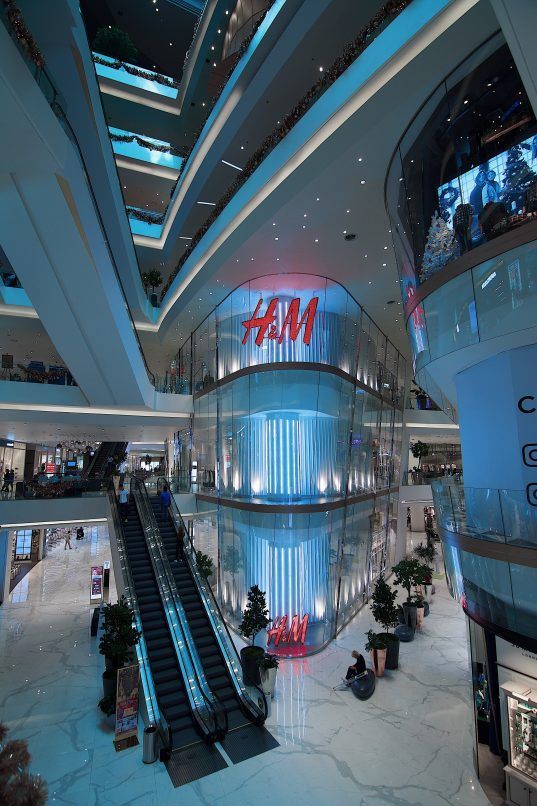 Escape the Bangkok heat by going to a shopping mall
It's what we always do. We're in a country that's hot all year round, and we see malls everywhere, so that's what we do now. Plus, hanging out at a cafe inside and getting some work done isn't bad. Samyan Mitrtown and Central Embassy have lovely co-working spaces, and the ones around Siam have great food, too.
Popular locations: Siam Paragon, ICONSIAM, CentralWorld.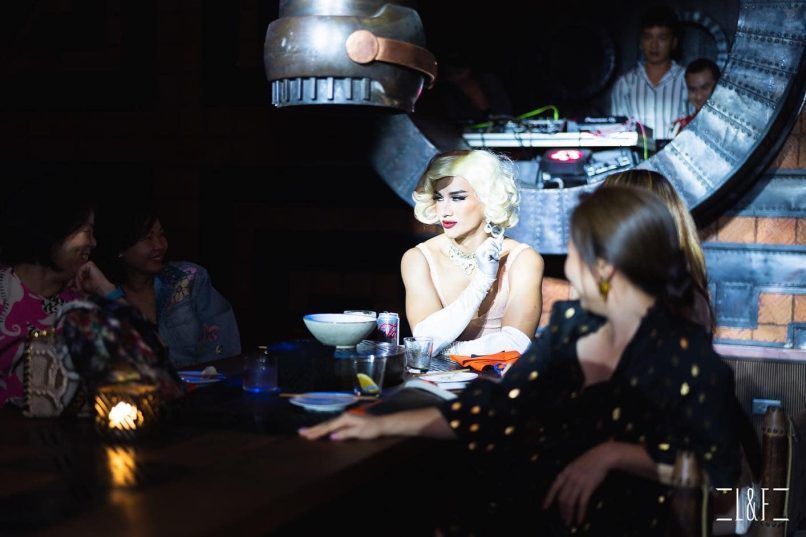 Watch amazing drag shows
Bangkok has cemented itself as a queer destination, so much so that White Party, the largest LGBTQ+ event in Asia, is organised in the capital every year. Now that queer spaces have become more open, we encourage our allies to take a chance at our drag shows. It will certainly be a new experience, but one that's nothing short of fun and exciting.
Popular locations: Maggie Choo's, Lost & Found, House of Heels, and Stranger Bar.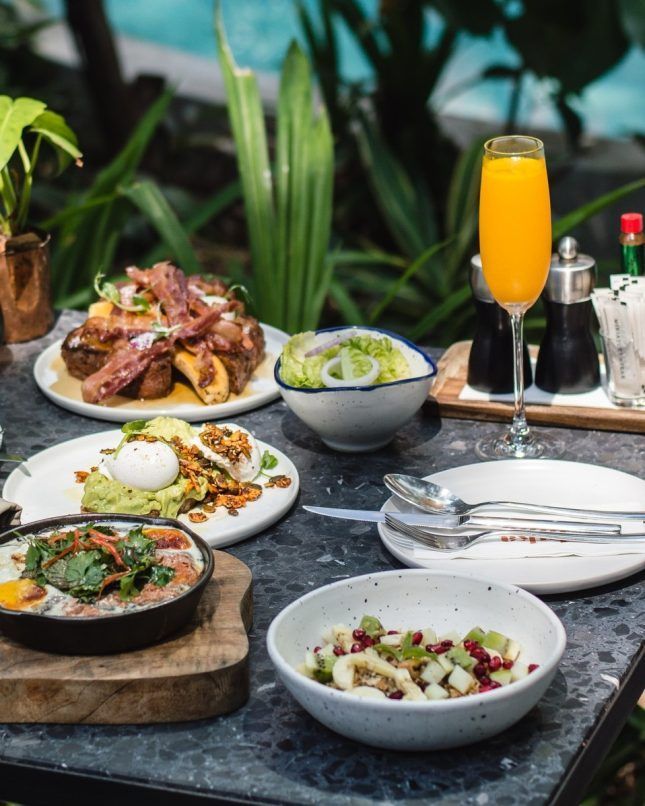 Treat yourself to a boozy brunch
Day drinking is suddenly so classy when you're at a boozy brunch. I mean, brunch is great, but the ones that serve you bottomless mimosas? That just hits the spot, and there are more places that offer this deal than you might think.
Popular locations: Siri House, Gigi Café, Bardo, Cagette, and Charcoal Tandoor.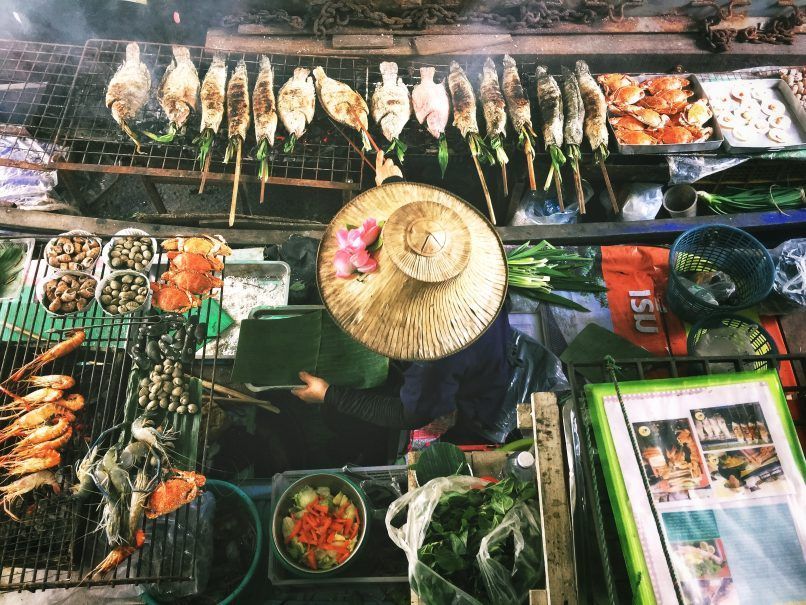 Indulge in local treats at floating markets
Pier eateries, food vendors on boats, little trinkets and souvenirs to take home—these are just a few reasons why people go to Bangkok's floating markets. For something extra unique, definitely book a khlong boat ride to experience the magic of Bangkok's canals. Like Venice, except not really.
Popular locations: Taling Chan Floating Market, Khlong Lat Mayom, and Damnoen Saduak.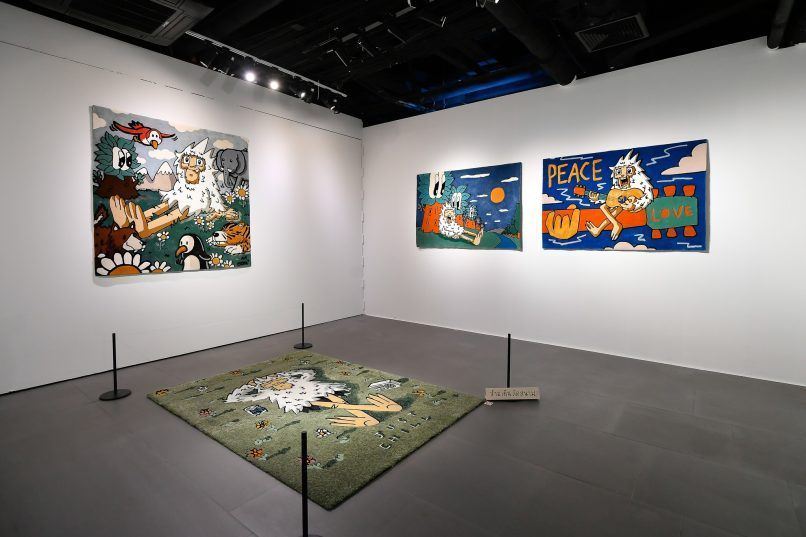 Submerge yourself in art
Bangkok's art scene only keeps on growing. We have a lot of galleries around town showcasing local talents and international pieces. Many are also running workshops and themed meet-ups along with the exhibition—certainly fruitful ways to introduce the newer generation to art.
Popular locations: River City Bangkok, The BACC, CreativBKK, MOCA, and Pulse Gallery.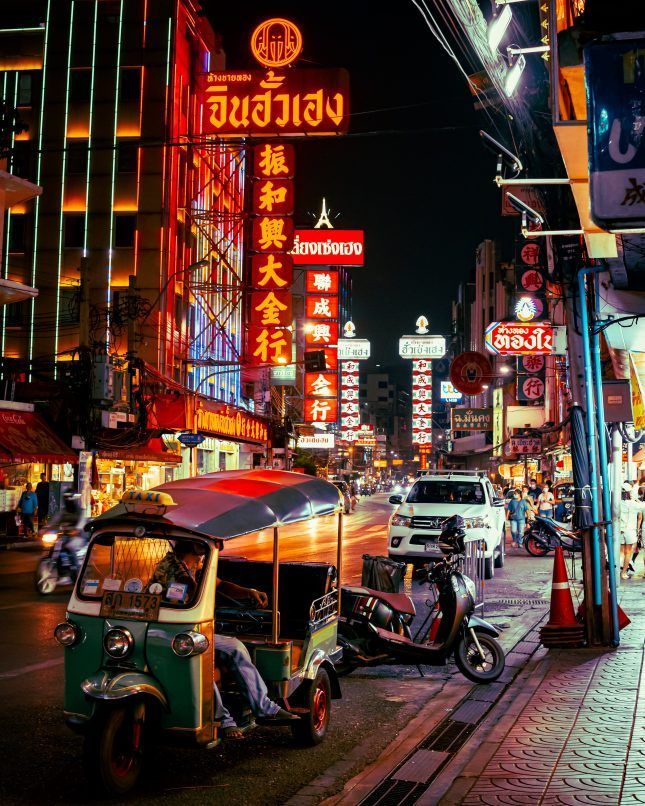 Walk down Yaowarat Road
Yaowarat Road is one of the ultimate destinations for Bangkok foodies. The famous Chinatown has some of the best food spots in town, including street food stalls, Thai-Chinese fusion food, and more. In fact, some are so popular that you should allocate another hour in your schedule just to stand in line. There's also a Michelin-starred fine dining restaurant called Potong with a two-month waiting queue just a brief walk down one of the alleys.
If you're done with food, a short walk would lead you to well-known bars of Bangkok, such as Widdershins, Asia Today, and Ba Hao.
Location: Khwaeng Samphanthawong, Khwaeng Chakkrawat; Khet Samphanthawong, Bangkok.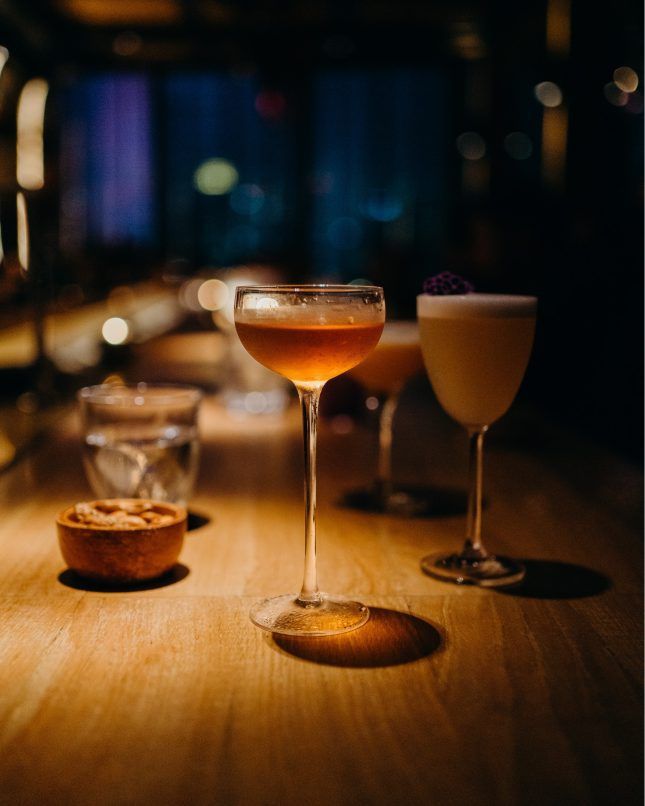 Bar hop in Thonglor
Thonglor may as well be a second home to Bangkok's alcohol enthusiasts, considering the sheer number of bars on the main street alone. From hidden cocktail bars, to dive bars and izakayas, why visit just one for the night?
If we were to give out a few shoutouts, Find The Locker Room offers great cocktails, The Japanese Highball Bar 1923 Krung Thep features super-smooth highballs, and 008 Bar has amazing live jazz sessions. These locations will make your Bangkok experience complete.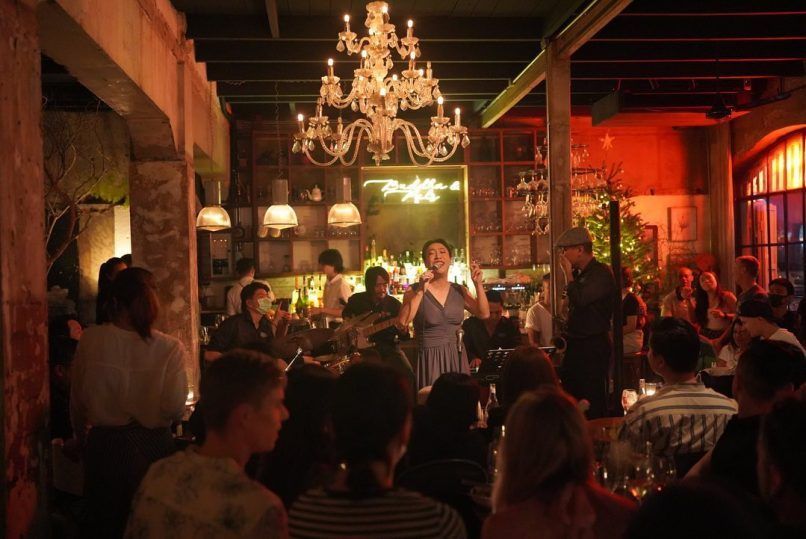 Listen to some evening live jazz
It's scientifically proven that live jazz can make the problems of the day go away. Luckily, Bangkok has seen a lot of jazz popping up lately, and we're not complaining. Pop by some of the bars that offer great live sessions, along with great drinks, and you're set for the night.
Popular locations: Saxophone Pub, Buddha & Pals, Smalls, Foojohn, and Crimson Room.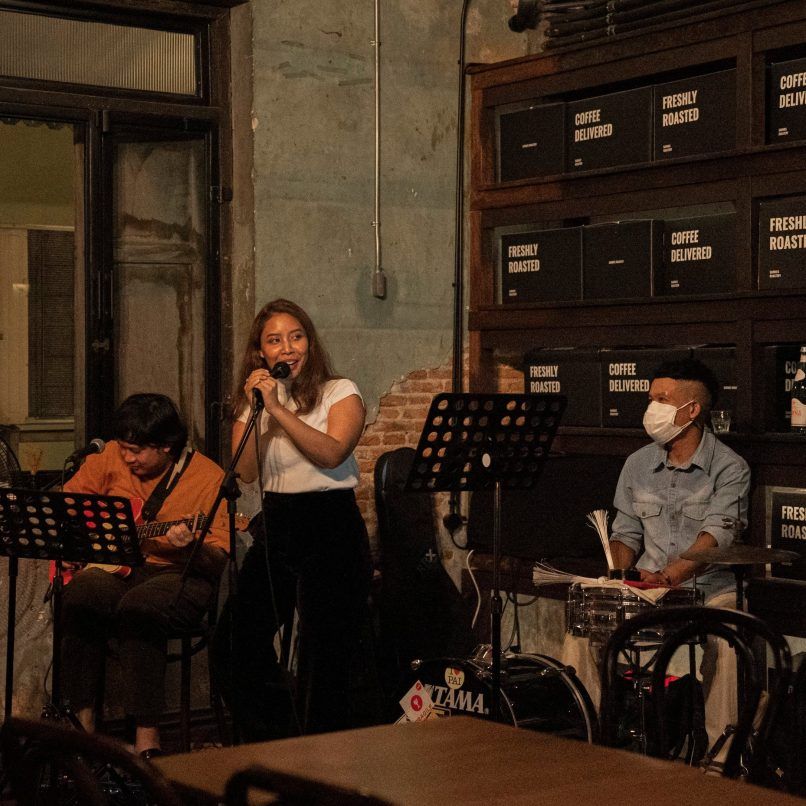 Not into jazz? Go for other live music sessions around town
Even though we see a lot of jazz, other genres are also not to be scoffed at. If you enjoy some rock n' roll, Black Cabin Bar and Beer Republic have got you covered. For some live soul and R&B, Sarnies Roastery and Falcon Secret Bar don't ever disappoint. There's even a live music session for metal heads at The Rock Pub and traditional Thai music at Tep Bar.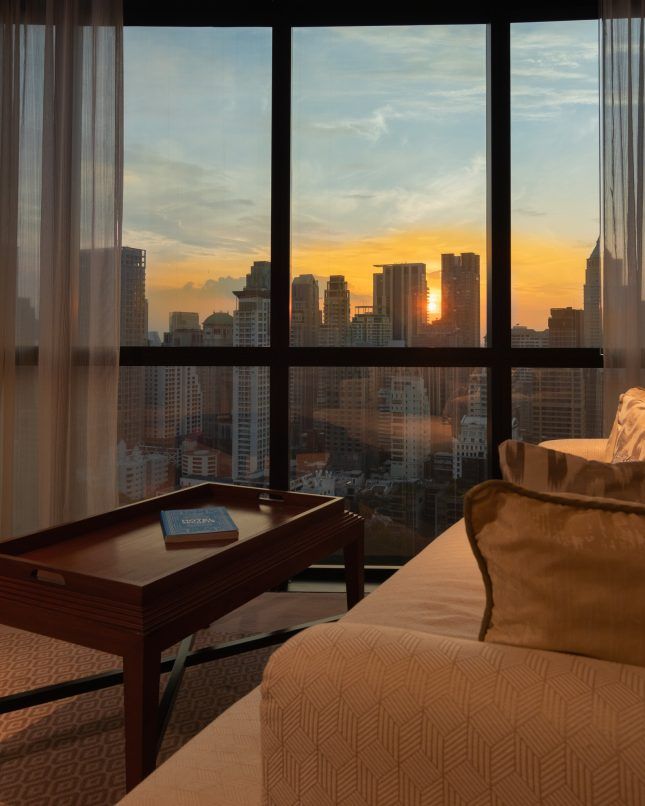 Treat yourself to a staycation
With work consuming our daily lives, it's very easy to feel burned out. Bangkokians love a good staycation, and there are so many hotels in the city to enjoy them in. You'll be surprised by how much of a difference one night away can make, even as you take your usual meeting by the pool with amazing views. Shop luxury brands
We have seen many surprised looks from visiting friends on how many luxury brands have opened their storefronts here in Bangkok. Our shopping malls are top-notch, to say the least, and almost all of them are filled with storefronts by brands from all over the world. Grab a pair of Jimmy Choo's, a coat from Alexander McQueen, and maybe a bag from Bottega Veneta—all just a two-minute walk from each other.
Popular locations: Siam Paragon, ICONSIAM, Central Embassy, and Gaysorn Village.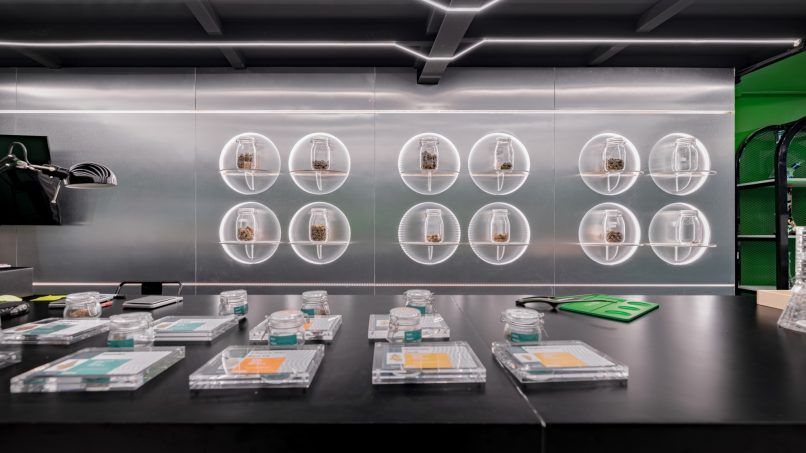 Get high
Since the legalisation of cannabis, we see dispensaries popping up just about everywhere. That's also how we learnt that there's more to weed than we thought—different strains with different effects, the number of gadgets you can use, things to watch out for, and more.
But if you're interested in trying, you don't need to depend on some random voodoo swamp weed from that one friend anymore. These dispensaries are willing to educate you on how to use it safely, as well as the different effect each strain can have on you.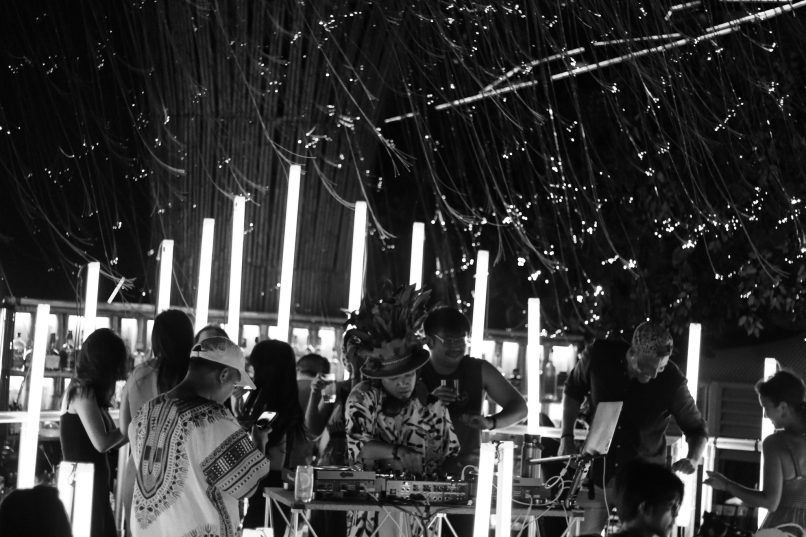 Hit the clubs
Some nights you want a quiet night in with a cocktail in hand, and other nights you're in for a party till you drop. Bangkok's nightlife has it both and does it well. Hit the clubs and let the DJs do what they do best. We have impressive local talents playing and amazing international DJs flying in regularly—it won't get boring too soon around here.
Popular locations: Tichuca, Sing Sing Theater, BEAM, and DECOMMUNE.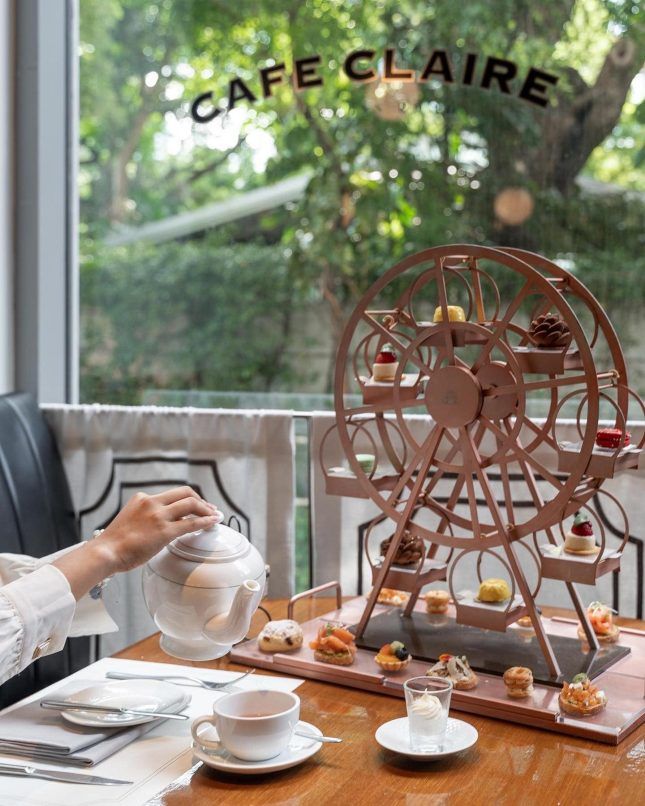 Relax with an afternoon tea sesh
Show your bougieness as you invite your friends along for an afternoon tea. It's a great way to catch up with your company during the daytime for a change, and some good tea, along with baked pastries won't hurt.
People generally head to luxury hotels for an afternoon tea, with popular locations including The St. Regis Bangkok, Anantara Siam Bangkok, and The Okura Prestige Bangkok, but a few cafes also started doing it, such as Café Claire.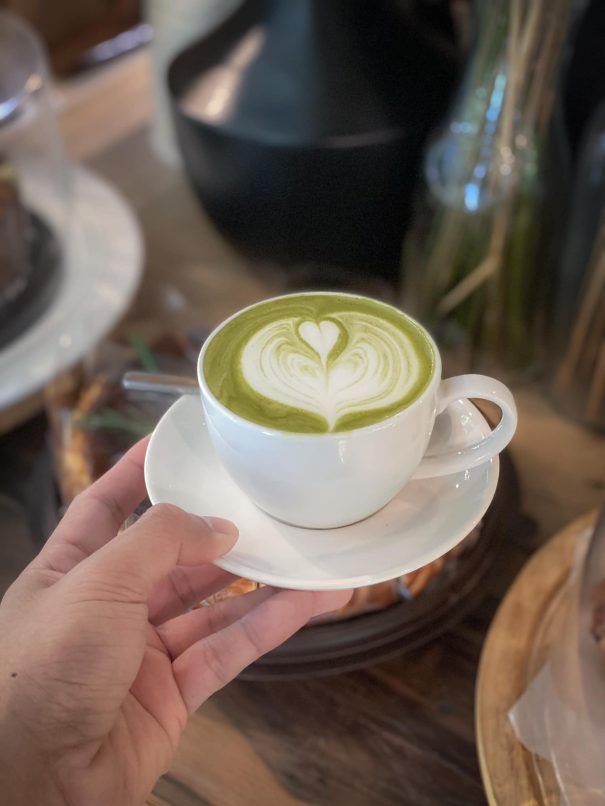 Café hop in Ari
Ari is known for being a hot spot for café lovers. There's one that serves everything with avocado, and another called Velacha that pairs coffee with traditional Thai snacks. Poet House Cafe is known for its comfort food, Landhaus Bakery has delicious schnitzels and stollen cakes. The list just never seems to end.
Location: Samsen Nai, Phaya Thai, Bangkok.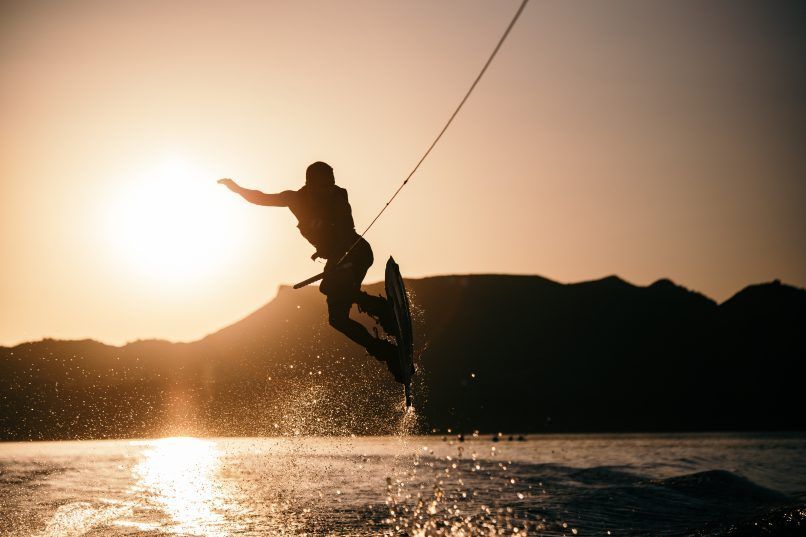 Wakeboard till dusk
It's not widely known that you can go wakeboard in Bangkok. While it's a bit far out of the city centre, it's worth visiting if you're an adventure-seeker. Adult prices are no more than THB 750 anyway, so what's stopping you?
Location: Zanook Wake Park, 77 Thanon Bang Bon 3, Bang Bon Nuea, Bang Bon, Bangkok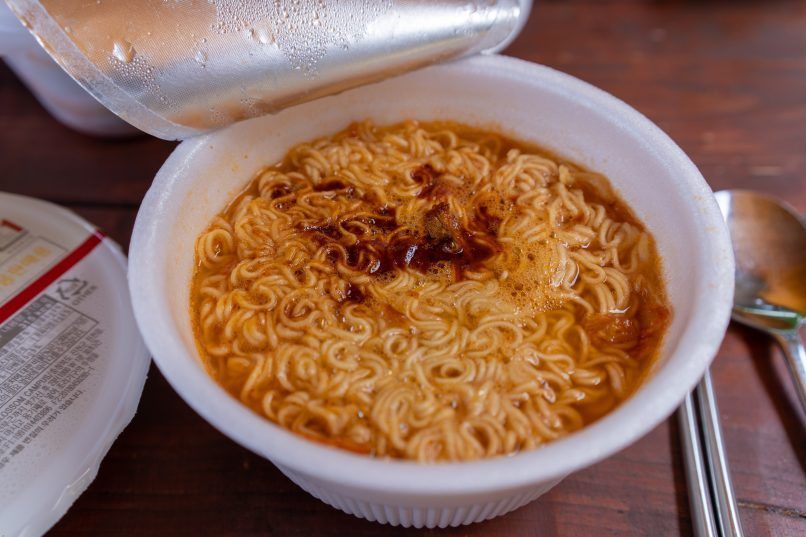 Grab some instant noodles for an efficient meal
You won't get the full Thai experience if you haven't had a cup of Mama. We love our instant noodles. We eat them at the end of the month, we make yum out of it, and more. In fact, we even have a full-on supermarket dedicated to instant noodles stocked full of both local and international brands.
We also wrote an article on the best instant noodles to get in Bangkok if you don't know which one to get—our writer had fun writing it.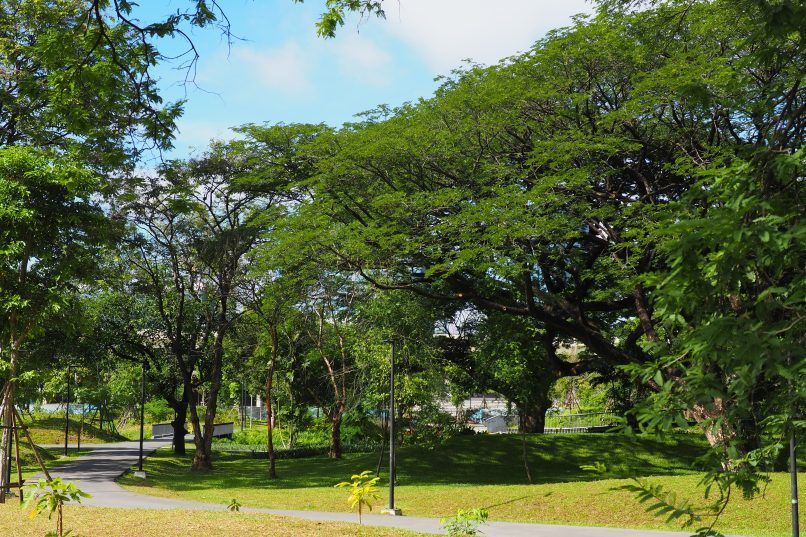 Relax in one of our public parks
Bangkok isn't just a bustling capital full of shopping malls and horrible traffic jams, there are also public parks scattered throughout the city for that much-needed breath of fresh air, as well as areas to enjoy outdoor activities in. Go for a jog, a bicycle ride, or even crack open your favourite book and have a picnic. Many even have their own sports facilities you can use for a small fee, or paddleboat rides in the lake if you aren't looking for something very physical.
Popular locations: Benjakitti Park, Benjasiri Park, Chatuchak Park, and Lumphini Park.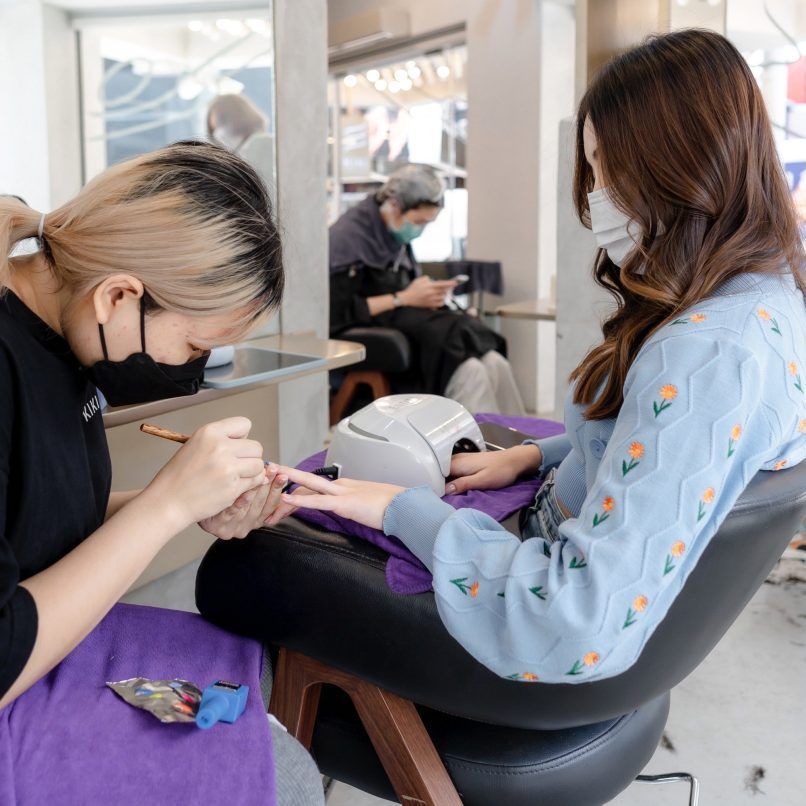 Get the salon makeover you deserve
Bangkok is a haven for beauty treatments. Eat your heart out, Mia Thermopolis. You're getting the makeover of your dreams. New hairstyle? Check. Nails? Check. Some hair treatment for that extra volume? Check, and many places have all of those and more in one establishment.
Popular locations: Kiki Beauty Space, White Box Ari, and The Element.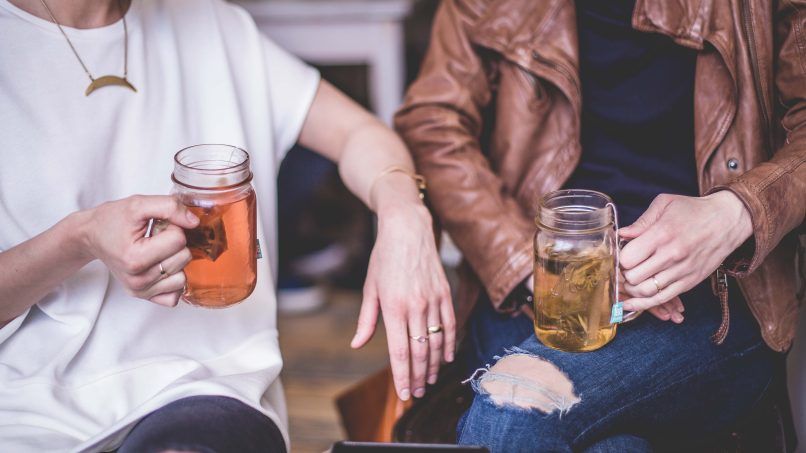 Meet someone new
Bangkokians are mostly friendly folks, and we're down for new experiences. Plus, there are a lot of dating apps nowadays that help facilitate that process, so keep an eye out for cool-looking places for that perfect first impression.
[Hero and featured image credit: Evan Krause/Unsplash]
This story first appeared on Lifestyle Asia Bangkok
Related: Bangkok Travel Guide: Everything You Need To Know About The Vibrant City
Frequently Asked Questions (FAQs)
Question: What to do in Bangkok during the day?
Answer: Whether you're coming for business or pleasure, the first things to do is to sample the cuisine. Thai food is recognised around the world for a reason, and you should really get into the local restaurants as well as booking yourselves into finer establishments. Keep in mind that some places have long wait times, so plan your day carefully.
Question: What to do in Bangkok during night time?
Answer: Bangkok is known for nightlife, and we totally get that. There are places with cheap beers, party venues to dance until sunrise, and clubs filled with some of the most impressive DJs in town. But when you want to lay back and relax, our cocktail bars are second to none—some even making their way into the World's 50 Best Bars list.
Question: What to do in Bangkok if staying for just a few days (2-3 days)?
Answer: A full experience in the capital would take more than a few days, but that doesn't mean you can't create memorable trips with just a relatively short time. Our advice would be to make sure a trip down Yaowarat Road, one cultural site along the river, and a few local restaurants make their way into the list. Maybe go on a river cruise along the Chao Phraya river, or perhaps a staycation at a luxury hotel would provide you with the change of scenery you need.
Question: What to do in Bangkok during the weekday vs weekend?
Answer: As you might expect, weekends would be more crowded, especially when it comes to entertainment venues and spots to drink. We recommend messaging the restaurant and booking beforehand. Many places take bookings weeks before the date, and you can even ask how long they can hold your table for.