FINeDER, A Website Lets You Compare All The Fine Dining Restaurants In Singapore
If you ever need to find a fine dining restaurant in Singapore that is French, open for lunch on a Monday, one star, and costs S$200 per person, there's a website that lets you do that easily.
Compare fine dining restaurants in Singapore with FINeDER
Launched on 5 February, FINeDER enables users to sift through over 100 fine dining restaurants here and filter them according to cuisine, price, and other parameters.
The website was first posted on the Reddit forum r/singapore by user Lifth, who declined to be named. The finance industry professional, who is in her late 20s, said she came up with the idea while looking for places to entertain clients within a price range.
"I found it rather difficult when you have a specific budget in mind, and then you have to scour through each [restaurant] website and go into their menu," she said. "So I thought that making this website would be quite useful for people like myself, and also people looking for fine dining restaurants for dates and so forth."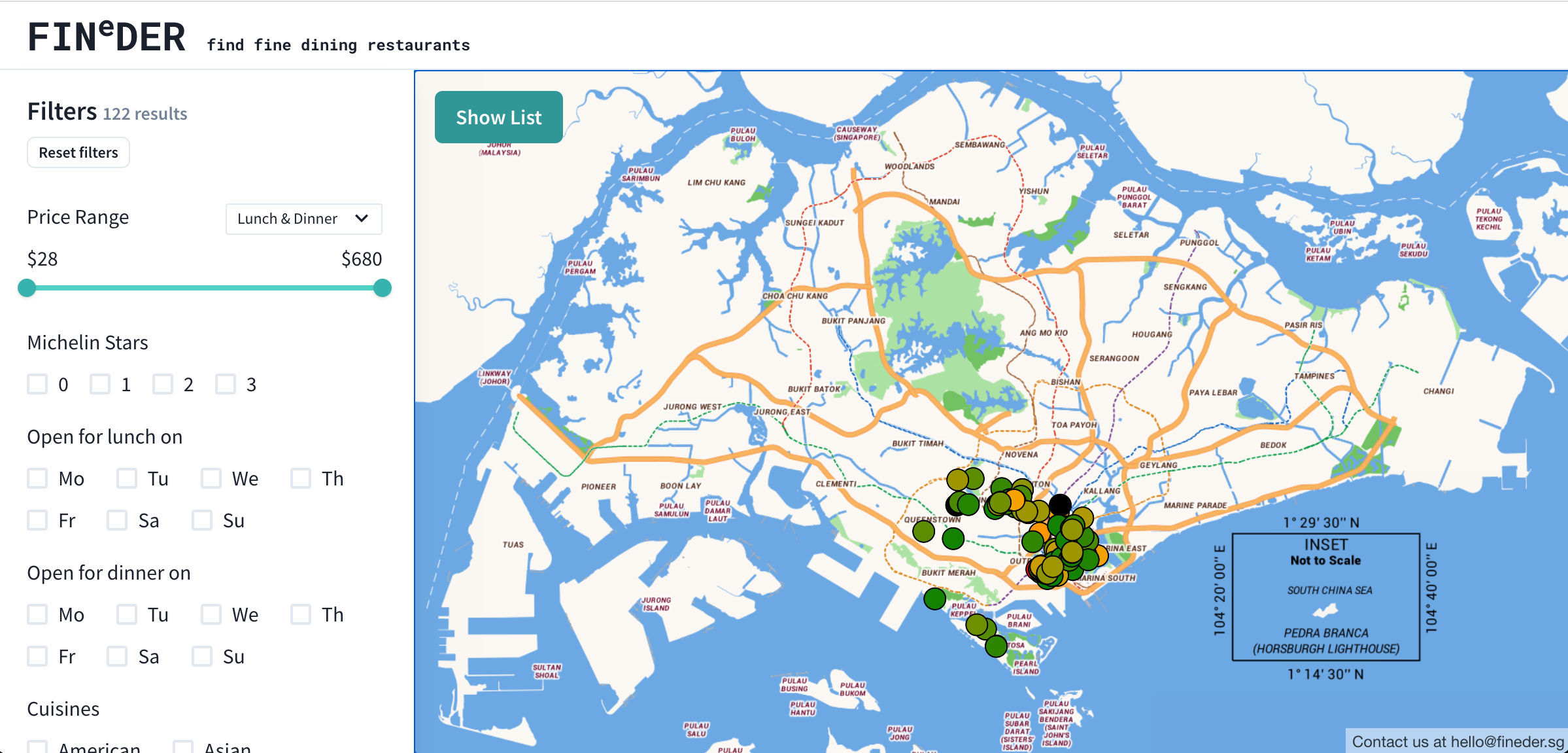 FINeDER currently lists 122 fine dining restaurants. Users can set filters including price range for set menus, the number of Michelin stars, lunch and dinner days, cuisine type, and dress code. The website then indexes a list of establishments, which can be sorted according to name or price.
A corresponding map shows the restaurants' locations, and coloured dots represent their cost. Green indicates an establishment with the lowest set menu price, while black shows that they do not have degustation menus.
For the curious, Japanese omakase restaurant Miyu is currently the cheapest on the list, with dinners ranging from S$168++ to S$268++ per diner. The venue with the distinction of having the priciest set menu goes to Sushi Sei, a Japanese restaurant that charges up to S$600 for their kaiseki dinner courses.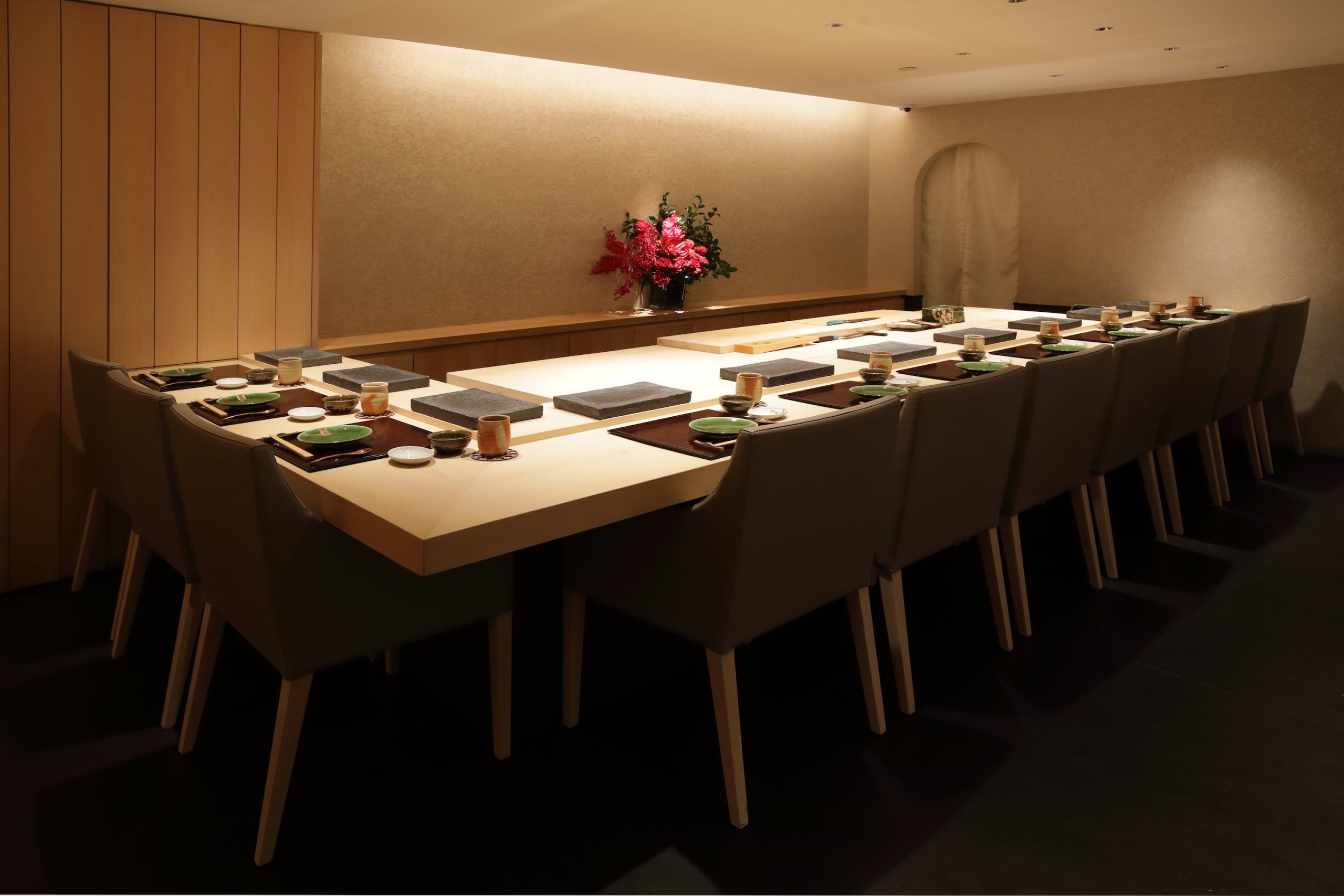 Lifth worked with a friend during their spare time to come up with FINeDER, and published it within a month. She said that while the website was easy to create, she had to gather information from numerous restaurants' websites, and then input the data manually. For places that did not list their prices, she called them.
"I do plan to update the data as and when restaurants refresh their menus," she said. "I do this in my own free time, so if traction picks up, hopefully, it will motivate me to continue doing this."
(Hero image credit: Delightin Dee/Unsplash and feature images credit: Baby Abbas/Unsplash)
This article first appeared on Lifestyle Asia Singapore
Related: Witness A Masterclass In Japanese Kaiseki Cuisine At Sushi Sei Restaurant