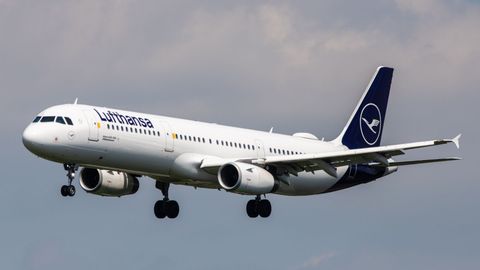 Lufthansa is set to elevate the flying experience for guests on its short- and medium-haul flights by introducing innovative changes. Beginning in Spring 2025, the airline will upgrade 38 of its existing Airbus 320s with redesigned cabins.
These enhanced cabins will offer increased space and improved amenities, ensuring a more comfortable journey for travellers.
What improvements can you expect on Lufthansa flights? One noticeable improvement will be the increased legroom. This enhancement will be achieved through the installation of seats with ergonomically shaped backrests, designed by renowned Italian manufacturer Geven. Interestingly, despite the additional legroom, the number of seats on the flight will remain the same, as the new chairs maximise the existing space.
Another traveller-friendly feature will be the inclusion of USB ports in every seat. These ports will allow passengers to charge their mobile phones and other devices, eliminating concerns about battery drain during the flight. Additionally, each seat will be equipped with a dedicated tablet/smartphone holder, offering a convenient solution for watching series or movies without the need to hold the device or unfold the tray table.
Furthermore, Lufthansa flights will feature overhead bins that are 40 percent larger. This expansion will enable these bins to accommodate up to twice as much luggage. Passengers will benefit from easier storage and retrieval of their bags, as they can be placed vertically. It's important to note that this change in overhead bins does not imply an increase in luggage allowance for travellers; the existing allowance will remain unchanged.
Find out more here.
Hero and Featured Image credit: Kevin Hackert/Unsplash
Related: Qantas Set To Make Your Long-Haul Flights Ultra Luxe And Comfortable
Written By