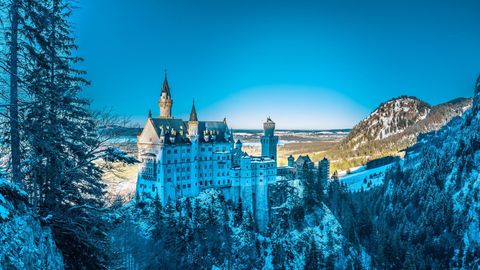 The European Union has pushed the launch of its European Travel Information and Authorisation System (ETIAS) to 2025. Earlier, the document was expected to become operational by 2024.
The travel authorisation is for visitors from nations who can enter 30 European countries, including the Schengen States, without a visa. These visa-exempt nations include Malaysia, Singapore, Hong Kong (SAR), Macau, Japan, South Korea, Israel, the USA and Australia. Travellers from countries that require a visa to enter Europe, such as India and Thailand, will not need to apply for ETIAS.
Here's why Europe is delaying the launch of ETIAS According to Schengen Visa Info, the reason for ETIAS' delay is the launch of the EU's Entry/Exit System (EES). An EU official told the website, "We had initially hoped for the EES to become operational by the end of this year or, at the latest, the beginning of the next year. Due to unforeseen delays, it has become evident that this timeline is unattainable. As a result, the implementation of the ETIAS has been rescheduled to May 2025, with the possibility of further postponement."
EES is an automated IT system of the EU, which can register travellers from third countries each time they cross an EU external border. According to the official, both systems are "deeply linked." "Though the Entry/Exit can function properly without the ETIAS, it is impossible for the latter to become operational without the EES," the official added. Regarding this, Anitta Hipper, EU Commission's spokesperson for Home Affairs, had earlier said, "The entry into operation of ETIAS can only take place five to six months after the entry into operation of the EES," writes Schengen Visa Info.
The report says that according to the latest updates received, ETIAS is not expected to be launched before May 2025. However, the implementation of EES will happen in 2024.
Hero and featured image credit: Bharat Patil/Unsplash
Related: ETIAS: How This New Travel Document Might Affect Your Europe Travel Plans
Written By