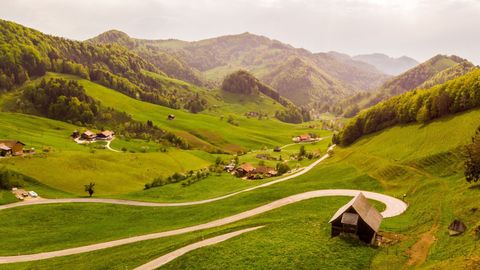 Many of you might already be contemplating how you'll spend your retirement years. Whether it's staying close to family or embarking on global adventures, have you ever thought about retiring abroad? This list of the most retirement-friendly countries can help you plan your future!
There can be several reasons for you to retire in a country that's not your homeland. The motivation can be financial, the desire for a change in scenery or an improved quality of life. Considering several such factors, a recent report by US News, in collaboration with WPP and the Wharton School, has ranked the best countries where you can enjoy a comfortable retirement, with Switzerland claiming the top spot.
The research takes into account several key factors, including the cost of living, affordability, favourable tax policies, friendliness, climate, property rights, and the presence of a well-developed healthcare system. This ranking is based on data from a global survey of over 17,000 individuals, with a focus on responses from 6,100 participants aged in their mid-40s or older.
Retire in comfort: The 10 best countries to consider for your golden years According to the list, these are the top 10 nations you should look at if you want to retire outside of your home country (unless, of course, you live in one of these beautiful countries!):
Switzerland
Portugal
Australia
New Zealand
Spain
Canada
Sweden
Greece
Denmark
What places Switzerland at the top spot is its favourable tax environment and strong protection of property rights. Additionally, it ranks among the top 10 nations with a well-established healthcare system. In the second position is Portugal, known for its affordability among the top five countries on this list. Portugal boasts a pleasant climate and is culturally accessible, with a relatively low cost of living, making it an appealing choice for retirement. In the third spot, we find Australia, known for its exceptional friendliness. The country is celebrated for its picturesque landscapes and breathtaking geographical features, making it an ideal destination for those seeking outdoor experiences.
Hero and Featured Image credit: Sven/Unsplash
Related: 8 Of The Best Places To Live In Italy For A Better Quality Of Life
Written By