For those looking for a low-key sort of celebration sans the water fights, let us show you the best Songkran dinner options to savour in Bangkok this year.
Water fights are a lot of fun, for sure, but those who aren't the type to join hectic events can still have fun their own way. Heck, even those who love water fights can still sit down for a nice Songkran dinner with a glass of vino in hand. Treat yourself, unwind, relax, and all the other synonyms you can think of, because you deserve it all.
Where to get the best Songkran dinner in Bangkok
Songkran Dinner feast at Capella Bangkok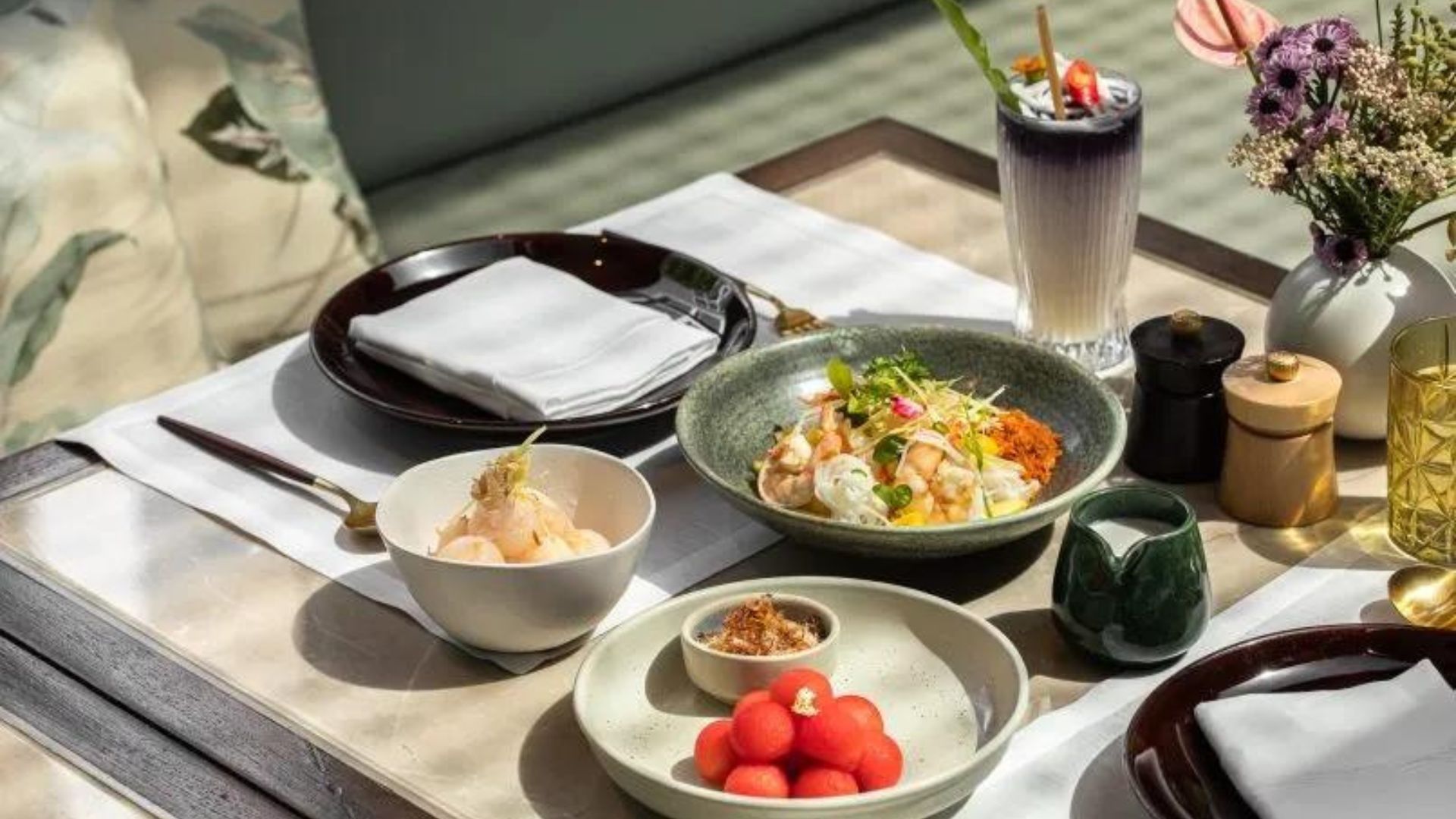 Join chef Kannika Jitsangworn, Capella Bangkok's Chef de Cuisine, for Thai food that will stay on your mind for months on end. Only the best sustainably-sourced ingredients are sourced from all over the country, and cooked to perfection into a range of Thai dishes we all know and love.
Expect great vibes from the live music, as well as the grand fireworks display at 9 pm. Oh, and be sure to order their refreshing Khao Chae. 'Tis the season after all.
The dinner is available on 13 April. You can find more information at Capella Bangkok.
Sea Bar x Street Food Dinner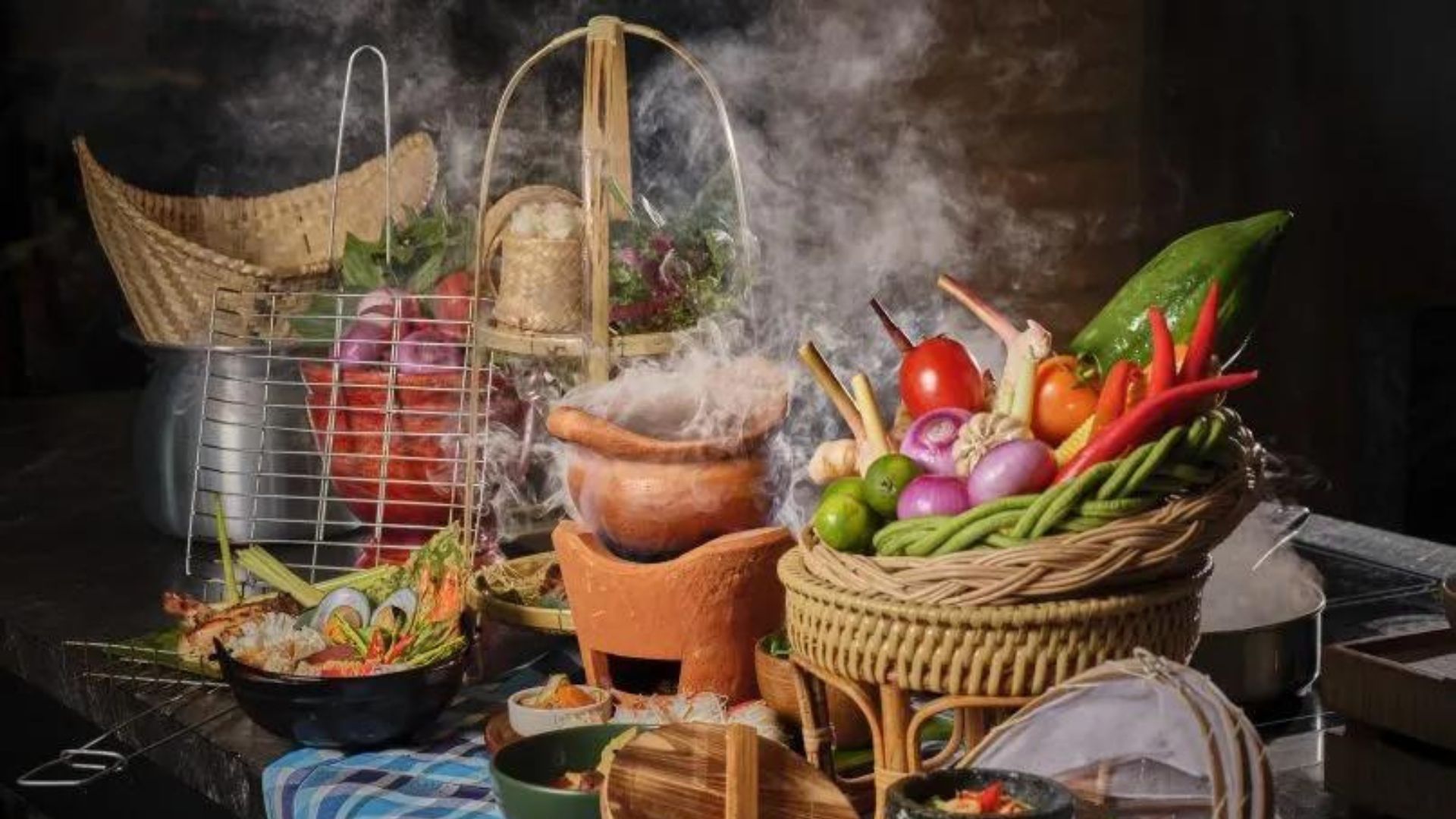 Stock. Room is bringing in the best of both worlds: our favourite street food dishes, along with quality seafood—both on ice and cooked to order, and all available as a buffet deal. The options are simply infinite, from yen ta fo and pad cha to the incredible tom kha and papaya salad. Don't forget to end the meal with some refreshing Chinese shaved ice with your preferred condiments.
The dinner will be on 14-15 April. You can find more information at Kimpton Maa-Lai Bangkok.
Discover More Dining Experiences In Bangkok Here
Songkran Culinary Experiences with The St. Regis Bangkok The St. Regis Bangkok is inviting us all to celebrate Songkran by exploring the unique tastes of the nation. Four courses, representing the four culinary regions of Thailand are available with many options to choose from. After all, with so many bangers, why limit yourself to one?
You can also visit St. Regis on 14 April for a Songkran dinner filled with nothing but scrumptious delicacies, from Atlantic sea scallops with triple cheeses, to 24-month cured Spanish Iberico ham, along with other dishes from all over the world.
The set menu is on 13 April, and the buffet is on 14 April. You can find more information at The St. Regis Bangkok.
Multi-Day Songkran River Fest at Anantara Riverside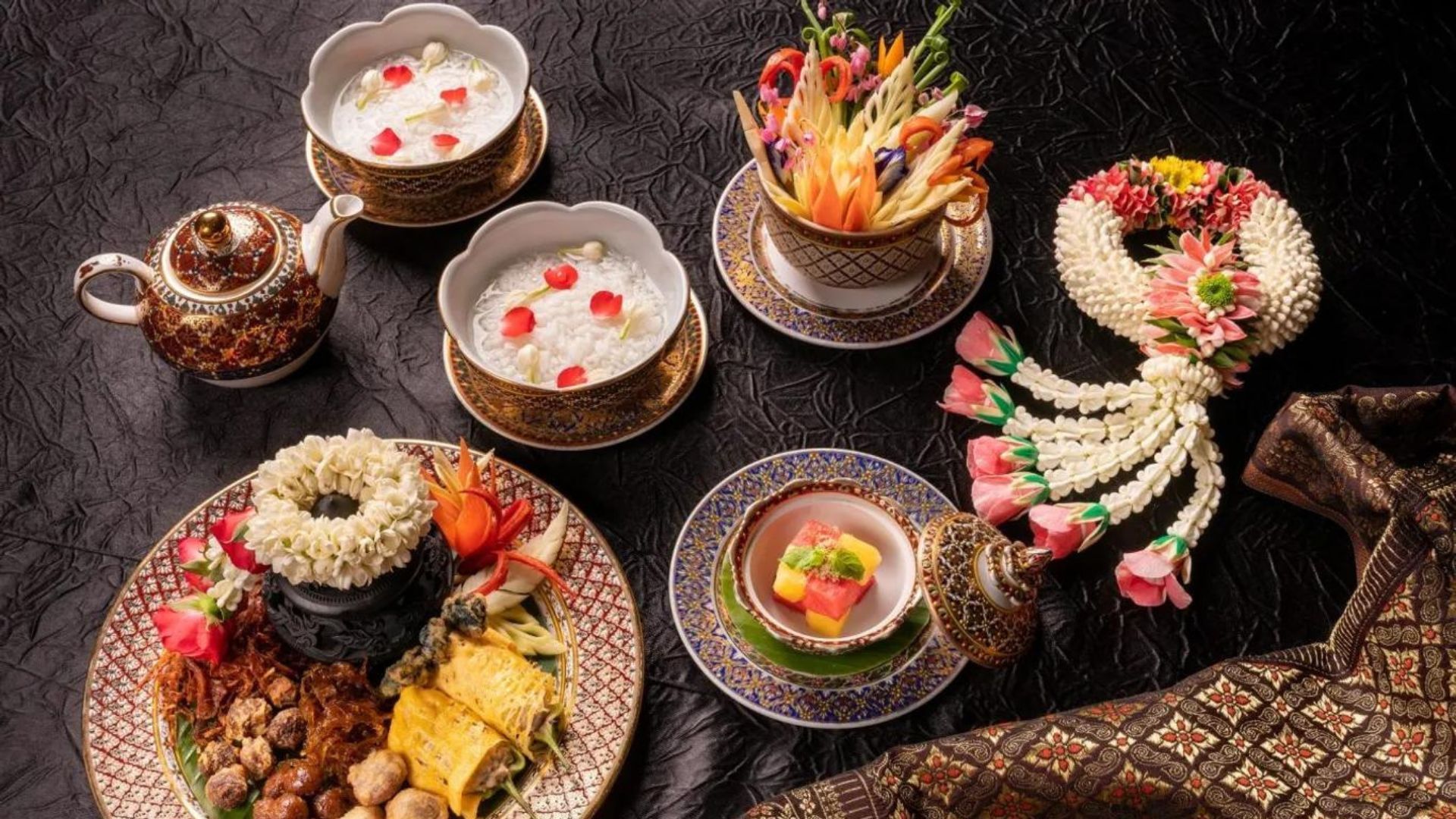 Every venue available at the Anantara Riverside will be celebrating Songkran, and boy, they're celebrating it big. Delight in a royal Songkran dinner as you enjoy traditional Thai performances at Riverside Terrace, pull up your cameras for a series of live cooking stations at Songkran Sunday Brunch at Trader Vic's, enjoy Songkran teppanyaki specials at Benihana, and savour a sharing meal of Khao Chae at Maa Laa Café & Studio.
For those who want to enjoy the Thai vibes to the fullest, you can also book a dinner cruise so you can dine on premium Thai dishes with a panoramic view of the Chao Phraya River.
The festival will be on 13-15 April. You can find more information at Anantara Riverside Bangkok Resort.
Tropical Thai Thai – Songkran Specials at Bitterman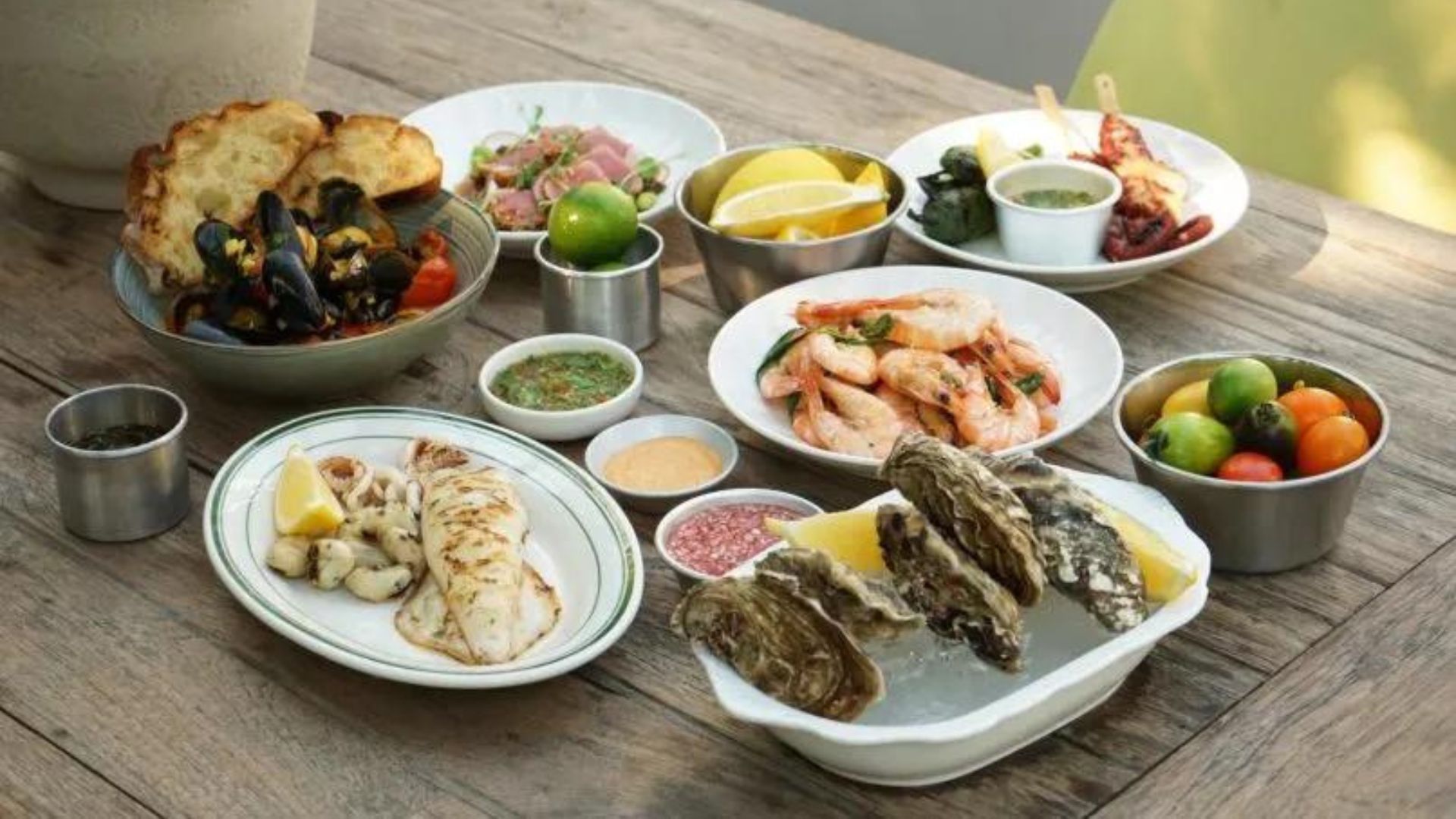 Bitterman's Songkran special is so, so sweet, for they're bringing in some seafood dishes that will impress any food enthusiast. Indulge in a selection of seafood tapas with their trio sauce, and a plate of seared tuna teriyaki, and end the meal with a Marian plum sorbet. Everything looks good, tastes gorgeous, and is available at reasonable prices. Don't forget to grab some special cocktails, too.
The specials are available on 13-16 April. You can find more information at Bitterman.
"Hot & Wet" Songkran Menu at VIVIN Grocery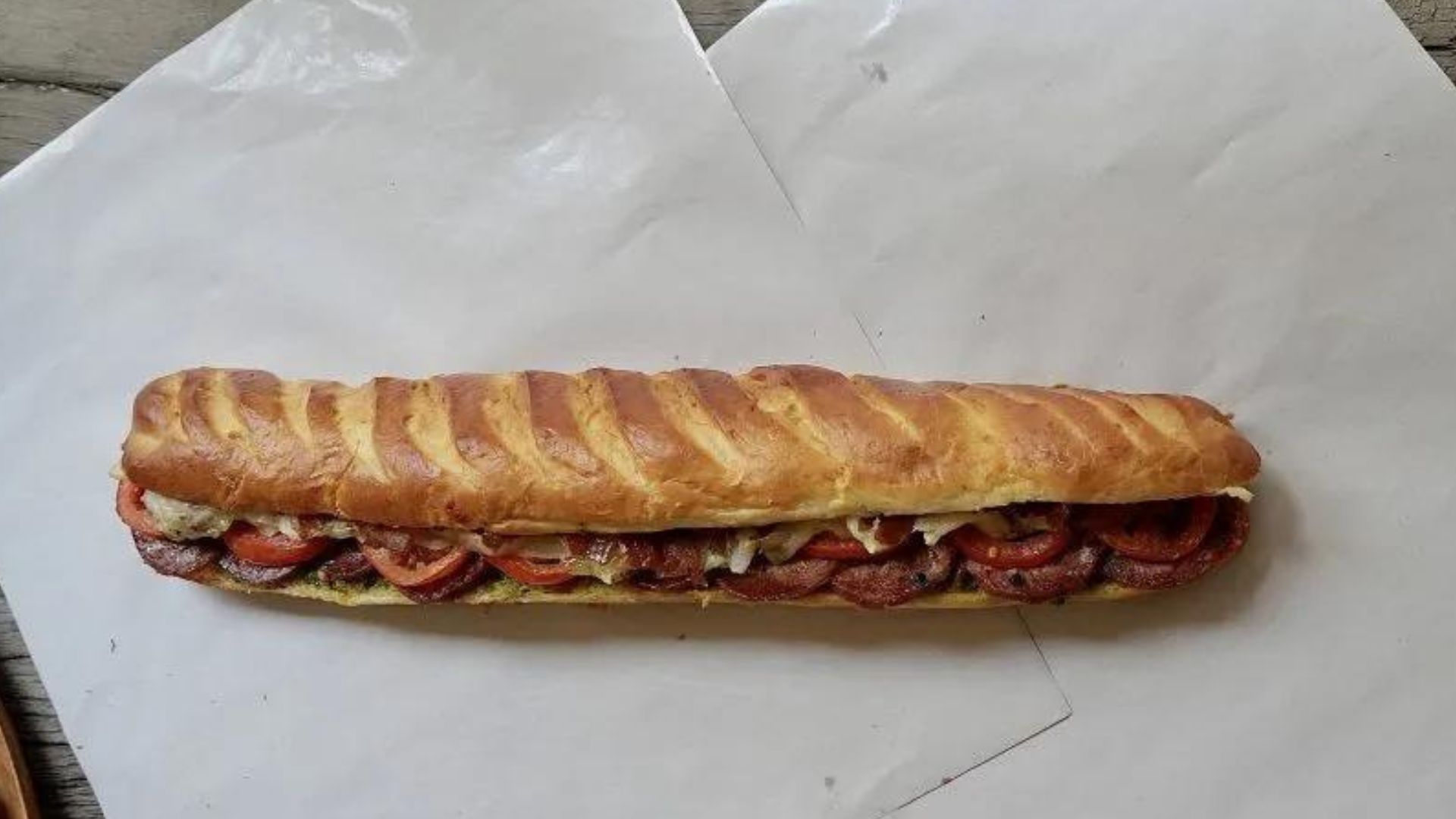 VIVIN Grocery is throwing a Songkran celebration with a sizzling array of new menus. After all, nothing gets people hot and wet more than some thick, long artisanal sandwiches. Available in both 20cm and 40cm, their new hot sandwiches may make you feel la petite mort. The quality of each (many locally sourced) ingredients is impressive.
Apart from all the savoury dishes, be sure to order some of their Thai-grown teas as well.
The new menus will be available right now at both Asok and Ekkamai branches. You can find more information at VIVIN Grocery.
This story first appeared here.
[Hero and feature image credit: Anantara Riverside]
Related: Where To Travel In Thailand This Songkran, Based On Your Zodiac Sign