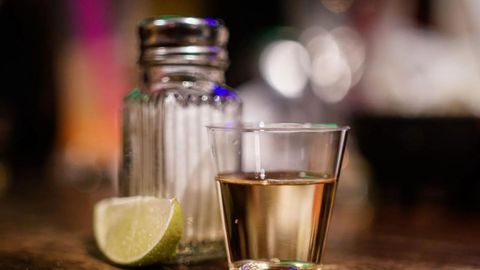 Traditionally hailing from Mexico, tequila is essentially made from the round pineapple-shaped stem or piña of the blue Weber agave plant. Often party starters, tequilas are a favourite among many liquor connoisseurs, and when done right, an exceptional tequila bottle can become a prized possession, too. But why do some of these expensive tequilas fetch such high prices? Let's find out.
Made by steaming the piña and distilling the extracted sap, tequila hits the right notes owing to its fine ageing in French oak casks, sherry barrels or American white oak barrels. These impart undertones and add layers to the flavour profile when the juice is left for fermentation. The production of this alcohol is typically concentrated in five primary regions — Jalisco, Guanajuato, Michoacán, Nayarit and Tamaulipas — and harvesting the blue agave plant is a generational art.
In fact, the drink gets its name from Tequila City, located in Jalisco. Interestingly, these specifications and ingredients required to make a bottle of fine tequila give it an overall standard taste and texture. Hence, aficionados may experience a uniform taste every time they sip on an expensive tequila.
What are the different types of tequilas?
Those who enjoy its earthy flavours know that tequila is a classic drink which can elevate the mood instantly. However, if you are new to the drink and want to give luxury tequila a try, these terms can help you identify the best dram.
Blanco (white) or silver tequila is the clear and unaged alcohol that is finished in bottles right after distillation. Therefore, it carries a strong raw agave taste.
Joven (young) tequila is also called gold tequila. It is a concoction of Blanco and aged tequila and is usually fermented for a short time. It carries a smooth texture and a mild sweet taste.
Reposado (rested) tequila is a type of aged spirit that is rested for a minimum of two months in oak barrels, but not more than a year. It has a light golden colour and a smooth woody taste.
Añejo (aged) tequila is kept in oak barrels for at least a year, but not exceeding three years. Such a prolonged fermentation period imparts a dark amber shade and has a smooth, complex taste.
Extra Añejo (extra-aged) tequila is the longest-aged tequila that is stored in oak barrels for at least three years. It is of a dark brown shade and has a rich taste.
Some of the most expensive tequila brands are based on these parameters, and their decanters make them the perfect drinks for those with sophisticated tastes and preferences. The drinks also come in expensive bottles, which are sheer works of art.
Here are some of the most expensive tequilas in the world
Jump To / Table of Contents (Main and featured image credit: Francisco Galarza/ @fgalarza/ Unsplash)
This story first appeared here
Frequently Asked Questions (FAQs)
Question: Which tequila is the most expensive?
Answer: Tequila Ley .925 Diamante is the world's most expensive tequila and is priced at USD 3.5 million per bottle.
Question: Which is the most high-quality tequila?
Answer: Like other alcohols, tequila also receives its fine quality and flavours through the long ageing process. The extra añejo variant is aged for a minimum of three years and, hence, has a strong flavour taste.
Question: Which is the most expensive tequila above USD 1,000?
Answer: Some of the most expensive tequilas that cost above USD 1,000 include Tequila Ley .925 Diamante, Barrique De Ponciano Porfidio, Jose Cuervo 250 Aniversario and AsomBroso The Collaboration.
Question: Why is Clase Azul so expensive?
Answer: Clase Azul incorporates rich cultural traditions and heritage into their bottling and creates their decanters as a piece of art. The alcohol is also of the extra añejo blend and, hence, makes every sip a luxurious experience.
Question: Which is the most expensive agave tequila?
Answer: Tequila Ley.925 Diamante is the most expensive blue agave tequila.
Written By