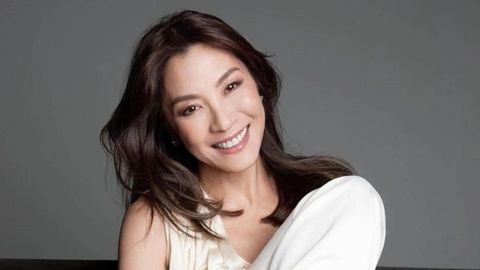 Michelle Yeoh, who made history by winning the Best Actress award at the Oscars last month, is now back in Malaysia to meet her fans. If the Everything Everywhere All At Once star wants to make some last minute plans, we have her covered with our itinerary for Michelle Yeoh in Kuala Lumpur.
As a local actress, Yeoh has been widely celebrated for her achievements in the entertainment industry, and her recent win at the prestigious awards ceremony in Los Angeles has only added to her growing list of accolades.
To help her make the most of her time in Kuala Lumpur, we have put together an itinerary with recommendations based on some of her most famous movies. Whether she wants to explore the city's vibrant cultural scene, sample some delicious local cuisine, or simply relax and unwind, our itinerary has something for everyone.
And with a public fan event scheduled for April 18th at 4 PM, Yeoh's fans are eagerly awaiting the chance to show their support for this talented and inspiring actress. It's clear that Yeoh's success has not only made her a role model for aspiring actors and actresses in Malaysia, but also a source of pride for the entire country.
An itinerary for Michelle Yeoh in Kuala Lumpur, based on her movies
Enjoy the city's view with a couple of cocktails while "Star"gazing at Vertigo by Banyan Tree Michelle Yeoh can have a wonderful time at Vertigo by Banyan Tree in Kuala Lumpur, where she can "Trek the Stars" and sip on the many creative cocktails they have to offer while enjoying a mesmerizing view of the city's skyline. The stylish bar experience, located on level 59, offers personalised drinks from their mixologists, who can craft delicious cocktails to suit her taste. She can also indulge in an array of South East Asian-inspired tapas, which are sure to tantalise her taste buds with their unique flavours and textures.
To add to the ambience, the DJ's turntable will provide the perfect beats to make for an unforgettable night out. With all these wonderful offerings, Michelle Yeoh is sure to have a memorable time at Vertigo by Banyan Tree.
Flaunt her "Ten Rings" and Oscar trophy during a family reunion dinner
View this post on Instagram
Michelle Yeoh who recently made history by winning the Best Actress award at the Oscars, is now back in her home country of Malaysia to meet her fans. She has brought her golden trophy with her, fulfilling a promise she made during her acceptance speech to bring it back home to her family. In a heartwarming post on Instagram, she shared a photo of her 84-year-old mother holding the coveted trophy aloft, thanking her parents for their love and support which helped her achieve success.
As she spends time in Kuala Lumpur, Yeoh can show off her "Ten Rings" and hard-earned trophy at a family reunion dinner. We can only imagine the excitement and pride of her relatives as they get a chance to see and hold the Oscar trophy, a symbol of Yeoh's incredible talent and dedication to her craft.
Shop like a "Crazy Rich Asian" at Pavilion Kuala Lumpur Pavilion Kuala Lumpur is a popular shopping destination in the Bukit Bintang area, spanning 150,000 square meters. It consists of two retail malls, an office block, two residential towers, and a five-star hotel. The mall is known for housing a variety of international brands, including Louis Vuitton, Coach, and Dior. Additionally, there are numerous restaurants and cafes, as well as an onsite cinema and supermarket. What better place for Michelle Yeoh to shop till she drops like a "Crazy Rich Asian" than Pavilion Kuala Lumpur?
Do "Everything" and be "Everywhere All At Once" at Genting Highlands Genting Highlands is a renowned resort-town located at the peak of Mount Ulu Kali, near the border between Pahang and Selangor in Malaysia. It is widely regarded as the premier destination for tourists and locals alike, often described as the Asian version of Las Vegas, and we're sure Michelle Yeoh will be spoilt for choice when it comes to exciting activities at Genting Highlands. She can experience a variety of thrilling activities, including theme parks, cultural attractions, hiking spots, and nightclubs. Whether she is travelling with friends or family, there is something for everyone at this bustling destination—now she can really do "Everything" and be "Everywhere All At Once".
Be the "Madam" she deserves to be at UR SPA in The RuMa Amidst the stress and overwhelming events Yeoh has to attend, she can have a relaxing day at UR SPA that's located in The RuMa Hotel and Residences. There, they've have created a signature story of integrated, result-driven wellness within an urban, tropical and chic sanctuary of revitalisation.
The spa offers a variety of gender-neutral treatments that are tailored to the guest's needs and schedule. Using science-based formulas (Comfort Zone), the spa offers a range of therapies that are both innovative and effective. It is also equipped with a 24-hour gym and provides access to the hotel's pool area and SANTAI Pool Bar and Lounge. Here, she can be treated like the "Madam" she deserves.
Meet local fans at the Pavilion red carpet event as everyone's "Mummy" On April 18 at 4 PM, Michelle Yeoh, the celebrated Malaysian actress and the nation's "Mummy", is scheduled to appear at a special public fan event called "Pride of Malaysia Michelle Yeoh Homecoming Public Fan Meet" at Pavilion Kuala Lumpur. This event is an exciting opportunity for Yeoh to meet and interact with her local fans, who have been eagerly awaiting her return to Malaysia.
Feast on a bowl of refreshing "ABC" at Fatty Loong We would highly recommend Michelle Yeoh to visit Fatty Loong for a bowl of delicious "ABC". It is a well-known and beloved destination for locals and visitors alike, offering a refreshing and tasty dessert known as "ABC". This dessert is made with a combination of shaved ice, sweet corn, sea coconut, cendol, peanuts, and red beans, all of which come together to create a uniquely delicious flavor that is sure to satisfy any sweet tooth. Fatty Loong has been serving this dessert for many years, and takes great pride in offering only the highest-quality ABC to their loyal customers as well as those who are new to this delicious treat.
This story first appeared here
(Hero and featured image credit: Instagram/ @michelleyeoh_official)
Related: The Indispensable Insider's Guide to Kyoto, From an Expert Immersed in the City's Soul
Written By