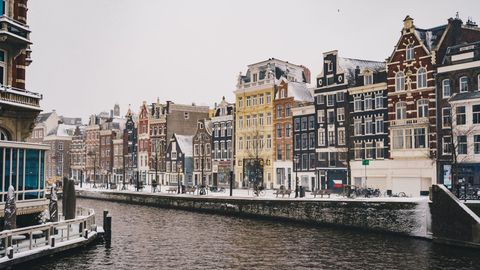 The Netherlands is ending its golden visa scheme on January 1, 2024.
The golden visa programme was aimed towards attracting wealthy foreign nationals to invest in the country and get a residence permit.
The Netherlands Golden Visa: Everything to know The Immigration and Naturalisation Service in the Netherlands (NLS) has confirmed the news to Schengen Visa Info. They said, "The residence permit for inter-investors will no longer be available from January 1, 2024."
The visa was first launched in 2013 as a part of efforts to boost the country's economy. In 2018, the Netherlands introduced changes to its golden visa scheme because its popularity in the initial years was low, adds the Schengen Visa Info report.
The visa grants residency to international visitors if they contribute at least EUR 1,250,000 (RM 61,80,544) towards the country's economy and meet some other requirements as well.
Some of the demands applicants must meet are:
Should hold a valid passport or another travel document
Should not be a risk to public order or national security
Are willing to undergo a tuberculosis test upon reaching the Netherlands
Are ready to invest a minimum of EUR 1,250,000 (RM 61,80,544) in a company based in the Netherlands or in a fund that is in line with the SEED scheme (according to the Ministry of Economic Affairs), a venture company or a contractual joint venture that invests in a company in the country.
Additionally, authorities in the Netherlands use a points system, adding value to an application if applicants meet two of these three criteria:
Within five years, at least ten jobs are created (through the investment)
A contribution is made towards increasing the innovativeness of the Dutch company
Non-financial value, such as specific knowledge, client networks and active involvement, are added to the monetary investment
Money earned through unlawful means should not be invested, and the authorities are at liberty to request proof of this. Also, one should not have entered the country illegally before or provided incorrect information (or withheld relevant information) in a prior residence permit application.
The Netherlands is one of the many nations that offer a golden visa (or similar schemes) to foreign nationals. Even though it is ending soon in the country, places such as Spain, Portugal and Greece are among the most popular nations, which have similar offers for international investors.
Find out more about residence permits here
All currency conversions done at the time of writing
Hero and featured image credit: Ernest Ojeh/Unsplash
Related: Russia Might Establish Visa-Free Travel For Malaysia And 4 Other Countries
Written By