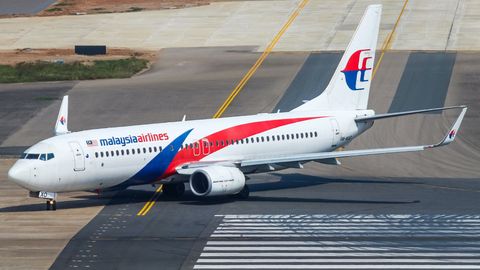 Starting October 30, travellers can embark on a journey to Indonesia's Kertajati by boarding a Malaysia Airlines flight. The airline is set to introduce a direct route connecting this destination with Kuala Lumpur.
According to the airline, this new route will offer travellers seamless access to explore Bandung and West Java regions. With its new connection to Kertajati, Malaysia Airlines will now have seven direct connections with Indonesia. The other six include Jakarta, Denpasar, Medan, Yogyakarta, Pekanbaru and Surabaya.
Malaysia Airlines announces introductory fares for its flight to Kertajati According to a statement by Malaysia Aviation Group (MAG) Chief Executive Officer of airlines, Ahmad Luqman Mohd Azmi, this new route aims to provide not only enhanced flexibility and convenience for travellers, whether for leisure or business purposes, but also to boost tourism receipts and strengthen bilateral ties between the two nations, the New Straits Times has reported.
"With this new service, travellers can effortlessly explore more of West Java, benefiting from its strategic connectivity to the beautiful cities of Bandung, Cirebon, Majalengka, and more," he added.
Azmi noted that Malaysia Airlines has received a positive response on its Indonesia routes. To mark the launch of this new route, the airline will offer introductory fares to passengers until October 8 for travel between October 30, 2023, and March 29, 2024. Travellers can secure an Economy Class seat for RM 519 (for all-in return bookings) and RM 1,969 for an all-in return Business Class ticket. Once operational, flights on this route will operate twice a week.
As an additional incentive, Malaysia Airlines will provide a complimentary shuttle service between Kertajati International Airport and Bandung city from October 30 to December 31 this year, ensuring seamless end-to-end connectivity. The shuttle service will depart from the Arrival Hall at Kertajati International Airport at 9:00 pm and arrive at Pasteur, Bandung (opposite Aston Hotel) at 10:30 pm. From Bandung, the shuttle will depart at 5:00 pm and reach the airport by 6:30 pm.
Malaysia Airlines is also expanding its network in other countries, including India, where it recently announced the introduction of three new routes to Amritsar, Thiruvananthapuram, and Ahmedabad.
Hero and Featured Image credit: Md. Shaifuzzaman Ayon/Pexels
Related: Malaysia Airlines Adds Three New Indian Routes; Will Fly To A Total Of Nine Cities Now
Written By