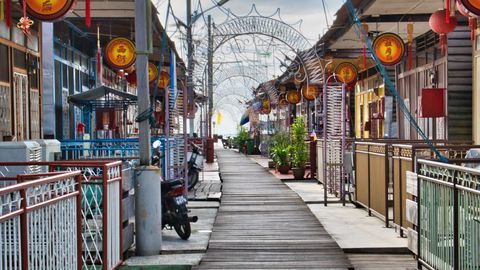 Malaysia is actively considering the possibility of granting visa-free entry to Chinese citizens, offering them the opportunity to explore the country without the need for a visa.
During his recent trip to China for the China-ASEAN Expo, Prime Minister Datuk Seri Anwar Ibrahim raised the prospect of visa exemption for tourists. He emphasised that implementing a visa-free policy for each other's travellers would be mutually beneficial for both nations.
A boost to Malaysian tourism According to a report in Sin Chew, Malaysia's Minister of Tourism, Arts and Culture, Datuk Seri Tiong King Sing, confirmed that the Prime Minister has already instructed the Ministry of Home Affairs to prepare a report on this potential policy change. If implemented, this policy would allow Chinese tourists to enjoy visa-free entry for a certain number of days.
During his visit to China, the Prime Minister also expressed a desire to extend visa-free entry to Indian citizens. However, specific measures for this will await reports from the Ministry of Interior.
The potential for visa-free entry is seen as a significant opportunity to boost tourism in Malaysia. Chinese tourist arrivals reportedly increased by 40 percent during the recent Golden Week holiday, as reported by The Star. The country's Chinese Tourism Association president Paul Paw stated, "Imagine the figure we can achieve with visa-free arrival. It's going to be even greater, benefiting all sectors of the tourism industry."
Paw also advocated for visa-free travel for Indian citizens, emphasising the need to attract more tourists from the world's most populous countries.
At present, tourists from China can obtain a 15-day visa-on-arrival, and Indian tourists arriving from Singapore, Indonesia, Thailand, or Brunei can also obtain their visas upon arrival.
Hero and Featured Image credit: Steve Douglas/Unsplash
Related: A Step-by-Step Guide To Applying For A Visa To China
Written By