Within an hour's journey outside of Kuala Lumpur is Janda Baik, a hilly area at the edge of the Pahang state. If you feel like you've been hearing more of it recently, it's probably because several of your hipster friends have decided to hold their rustic outdoor weddings there.
But more than just a wedding destination, Janda Baik is also perfect for a day trip or weekend excursion – the change of scenery is drastic, almost like you're in a different country. Pine trees, foggy woods, and a slight chill in the air – you're going to love it.
Read on for our short guide to making your trip to Janda Baik an enjoyable one
How to get there
The best way to get to Janda Baik from KL is by car. It's the quickest and cheapest way, taking less than 40 minutes unless you're fond of keeping to a speed limit. If you don't drive, you can take a bus to Genting Highlands and then a taxi to Janda Baik, or simply take a taxi directly from KL to Janda Baik. Naturally, the latter will be pricier.
What to do
Nature-related activities are at the core of your trip in Janda Baik. Much of it is unspoiled, which is a nice change from the concrete jungle we're so used to. One must-visit place is Sungai Benus, which has a gorgeous river that most visitors and locals love heading to for a cooling swim and a picnic by the banks.
If it's a thrilling adventure you want, then visit Lata Tampit – also known as Ulu Tampit – for a waterfall adventure. This seven-tier waterfall is perfect for hikers and the bottom is nice for a dip.
But if activities out in nature aren't your thing, then may we suggest a cafe visit? It's not as Instagrammable as some cafes in KL, but it's worth visiting because of cafes such as Pinto Coffee+ that champions locally-grown and roasted coffee beans. The cafe itself is lush and situated within the forest, and the beans are roasted in the same place. Try the Banjaran blend, which is a little pricey but worth it because it uses locally-grown coffee. Otherwise, there are also Indonesian beans available.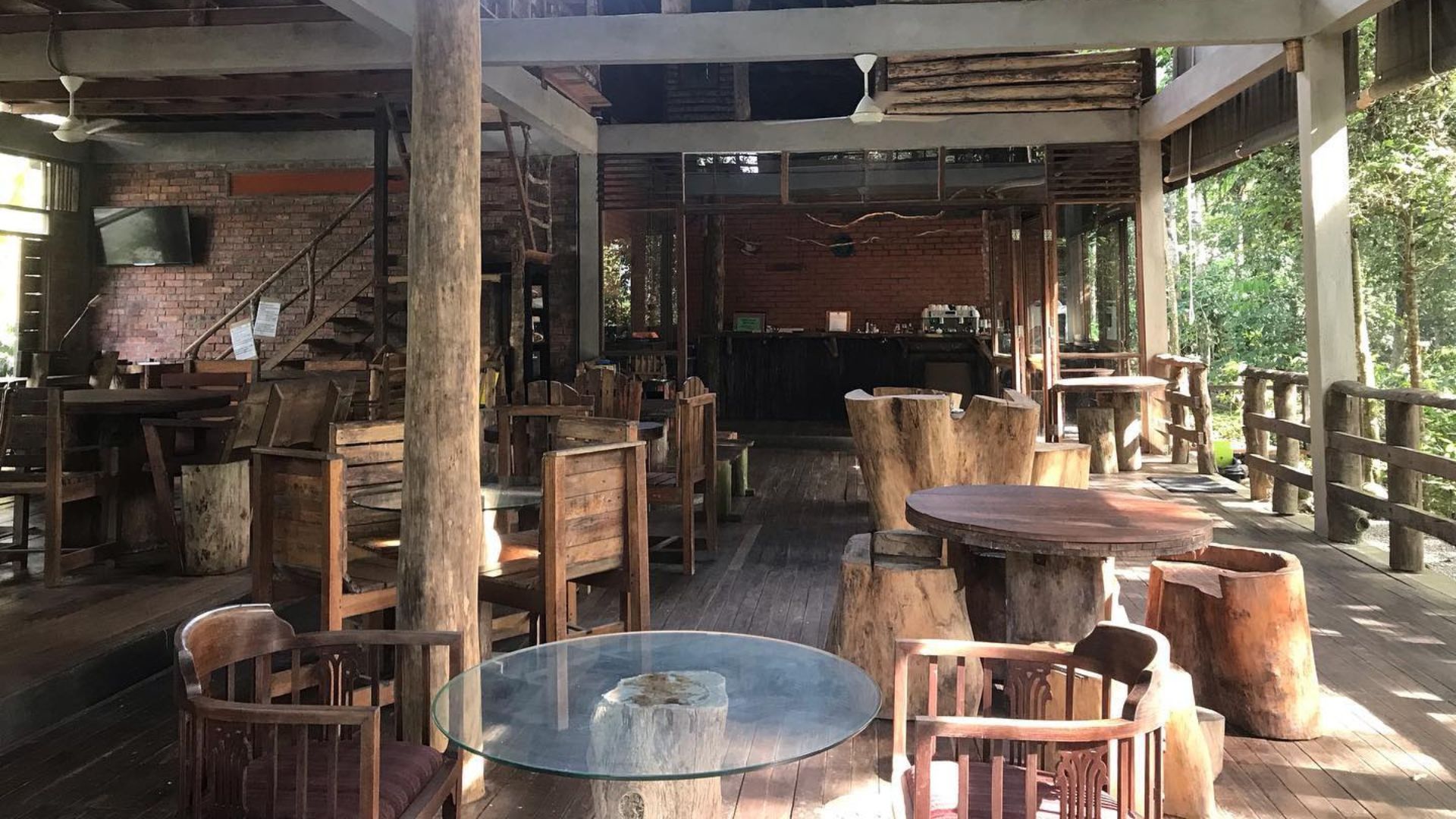 Sign up for a workshop with A Little Farm On The Hill while you're in the area too – this farm with a restaurant offers activities that will not only educate you but also give yourself room to have fun. Some workshops include a cheese-making workshop, a yoga class, and more. Stay tuned to its website, as every month's classes will be a little different from the others.
Where to stay
Thanks to the abundance of unspoiled nature, you can be sure that the villas and accommodations in Janda Baik are going to be beautiful. One of them is Aman Rimba Private Estate, a popular favourite for weddings. Its location has lush greenery with its six villas featuring the traditional Malaysian kampung style. During the fruiting seasons, you'll get to enjoy fresh fruits from the orchard – a real treat for city dwellers. Its location features lush greenery with the villas being built in the traditional Malaysian kampung style.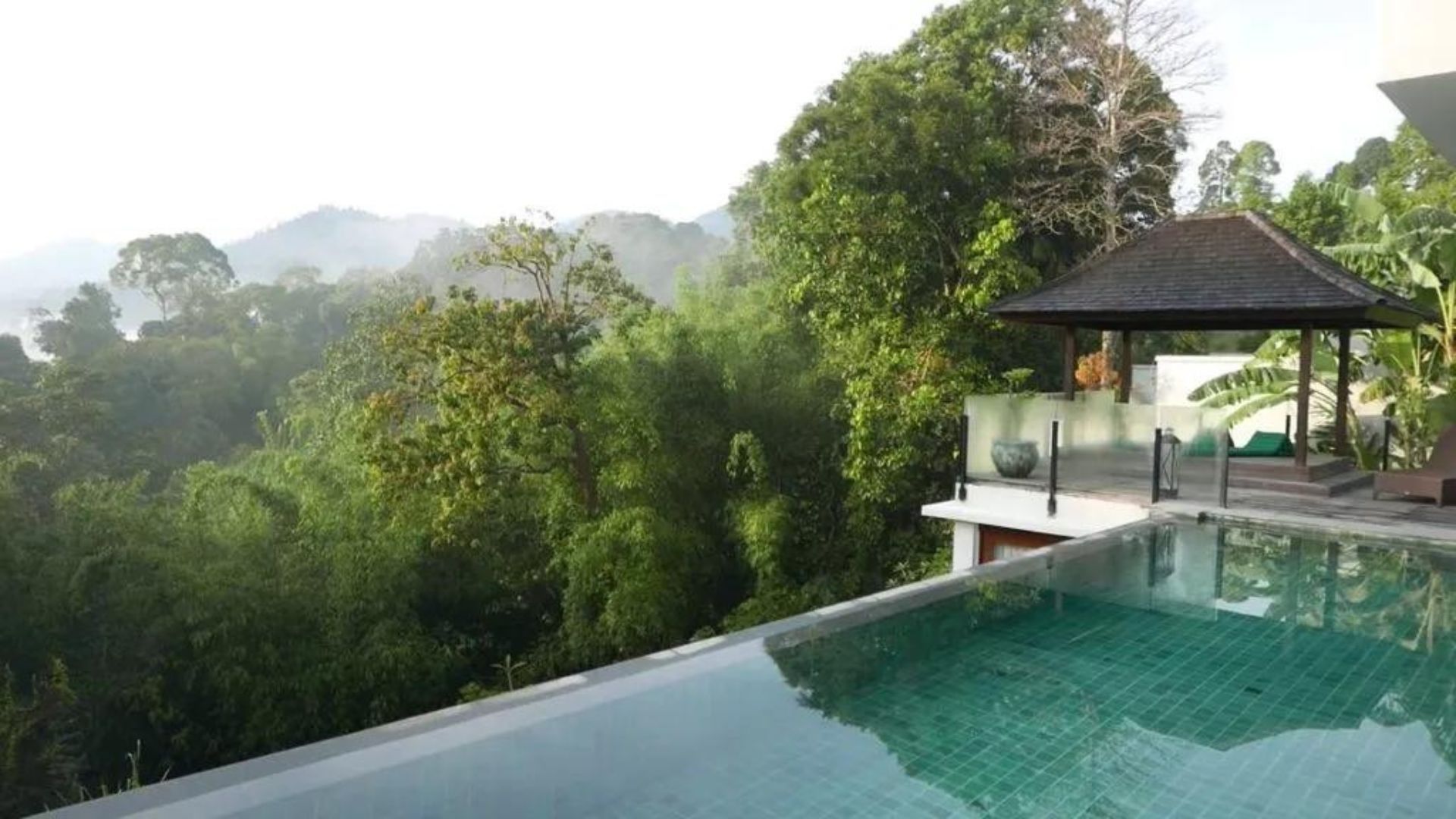 Another accommodation worth checking out is Embun Luxury Villas, which will make you feel as though you've been transported to Bali. This gorgeous set of one-, two-, and three-bedroom villas come with private pools that boast spectacular views of the forest below. The villas here are fully-equipped and come with living area and kitchen, so you can cook up a storm if you so wish. Otherwise, the in-house dining outlet The Cafe @ Embun is a good option during your stay.
What to eat
Dining at A Little Farm On The Hill is a must, especially if you're in Janda Baik. There is a caveat though – you can only dine if you've pre-booked the place, and there is a minimum spend of RM 2,000 (INR 37,380) per booking. Just to give you a rough idea, prices per guest begins at RM200 (INR 37,38). Round up your crew, because you're going to have an amazing feast here. The flavours are rustic yet sophisticated with a varying menu depending on what's in season. Most of the produce comes from its farm – hence its farm-to-table concept.
The Cafe @ Embun might be the in-house restaurant at the villa resort, but it's also pretty amazing in its own right. Even if you don't plan to stay there, at least visit the cafe for a meal. It's a breezy place with dishes made from the freshest produce, bringing out the best in the natural flavours.
For an even healthier option, try out Purple Cane – yes, the same tea shop that you can find in KL. Not many outlets in KL offer a dining experience, but there's a whole different ambience to dine at Purple Cane in Janda Baik. Healthy eating is at the core of Purple Cane's values, so everything on the menu has been delicately flavoured and tailored to this lifestyle. Naturally, the tea selection is also vast – there's a particular mood about drinking tea in the chilly forest area.
Book properties in Janda Baik here:
This story first appeared on Lifestyle Asia Malaysia
Main and Feature Image Credit: Embun Luxury Resorts
Related: The Best Boutique Hotels In KL For That Quick Weekend Staycation