In the mood to explore the city's latest eateries? Head over to these new restaurants in KL and Selangor in August 2023.
If you're asking yourself the most important question: Where should I eat right now? Don't fret because we're here to help. We have curated a guide with the latest must-visit restaurants in KL and Selangor to add to your ever-growing list in 2023. The best part? This guide will be updated every month, so it's best to bookmark this page to impress your loved ones with the hippest restaurants in the city.
New restaurants in KL 2023 in August
Asumo SS15
View this post on Instagram
Japanese dining has seen a massive resurgence in the post-Covid wave, as evidenced by an increasingly crowded space populated by fresh yakiniku and omakase entrants. Asumo however, is more a chip off an old block as opposed to a completely new name altogether, as it is owned and operated by Kota Furuya of Sri Hartamas' Kyomo fame.
Naturally given the reputation that its older sibling maintains for exceedingly high-quality wagyu cuts, Asumo follows in kind by sourcing its A5 beef directly from both the Miyazaki and Tokushima prefectures. The main draw here is its accessibility in comparison to competing wagyu yakiniku establishments, with Kota-san hoping to introduce the Nihonbashi experience to a wider clientele across the Klang Valley.
Address: No. 49 & 51, Jalan SS 15/5a, Ss 15, 47500 Subang Jaya, Selangor
Operating hours: 11:30 am – 3:00 pm, 5:00 pm – 11:00 pm (opens daily)
Contact: +6 03-5611 5733
Sushi Hana
View this post on Instagram
Similarly, Sushi Hana is also a fresh face helmed by a familiar name, being the brainchild of Haruka Hokune from Lot10's eminent Sushi Azabu. The newest of three brands under the Hanareya Group, Sushi Hana takes pride in its self-billed status as the 'first authentic Edomae sushi restaurant' in Setia Alam.
For the uninitiated, Edomae sushi simply refers to the type of sushi which features raw fish being laid atop an oblong nugget of cooked rice seasoned in vinegar, which was made popular during the Edo period in Japan. Given the crucial role that fresh seafood plays in its preparation, Sushi Hana's offerings, expect nothing shy of the best where that is concerned.
Address: 5B, G-3, Jalan Setia Nusantara U13/17, Seksyen U13/17, Setia Eco-park, 40170 Shah Alam
Operating hours: 12:00 pm – 3:00 pm, 6:00 pm – 12:00 am (closed on Mondays)
Contact: +6 012-921 2343
Isan Kaya
View this post on Instagram
With the renewed interest in Japanese fare comes novel means of reinventing and reinterpreting it, this time by way of juxtaposing a Thai influence ala Isan Kaya. The Section 17 restaurant is easily identified by its vibrant marquee that is further complimented by an equally showy interior doused in apropos mood lighting.
A clash of the Far East and Southeastern flavours here pique the palate, with novel twists such as wagyu beef tartare served with fiery slivers of chilli padi as well as Japanese oyster omelette prepared with tobiko and basil leaves showcasing the best from the union.
Address: 22A, Jalan 17/54, Seksyen 17, 46400 Petaling Jaya, Selangor
Operating hours: 5:00 pm – 11:00 pm (Tuesday to Friday), 1:00 pm – 11:00 pm (Saturdays and Sundays), closed on Mondays
Contact: + 6 019-767 5277
Florentine La Bisteccheria
View this post on Instagram
As the name suggests, Florentine La Bisteccheria owes much of its menu offerings to the Italian city of Florence. A grill house at its core, the space is dominated by a contemporary expression of the rustic, pastoral appeal of the Italian countryside with terracotta tiles and exposed brick walls.
Similarly, dishes here assume a similar approach with quality cuts of meat playing a foundational role in most recipes. Burgers and Australian steaks dazzle with tender, flavourful pungency in every bite, easily making this a budding steakhouse favourite for Chow Kit denizens along the fashionable stretch of The Row.
Address: 62, The Row, Jalan Doraisamy, Kuala Lumpur
Operating hours: 5:00 pm – 11:30 pm (opens daily)
Contact: +6 03 2602 1299
Best new restaurants in KL and Selangor to explore in July 2023
Brasa Plaza Damansara earns yet another new name in its coveted F&B tenant mix with the opening of Brasa. A new venture introduced by the Cinnamon Group of Nadodi's and Natalina's fame, the restaurant positions itself as a pared-down 'grill and wine' establishment that hopes to trade fussy airs for nonchalant elegance.
That is made most evident upon stepping into the establishment, where the diffused glow of amber lighting accentuates a warm intimacy that is accentuated by a combination of dark wood and stone decor with contemporary furnishings. The space feels especially grounded by the sight of a wood-burning fire positioned at the very end of the narrow first floor, which serves as a centrepiece for Brasa both in a literal and figurative sense.
The menu, curated by Chef Diego Reali, provides a window into exploring the potential of cooking with an open flame and is suitably populated by a concise selection of dishes. While wagyu steaks will no doubt draw one's appetite at first glance, we recommend giving the grilled cod steak a try. Served with a finely crisp skin that carries the smokiness of a charcoal flame, its flesh remains yielding and succulent, replete with sweetness. This is further complemented by the bed of farro grains that the cod rests upon, each bead swollen with dense umami flavours.
What's more, the in-house sommelier provides insight into wine pairing for diners looking to enhance their meals. One can even purchase a bottle from the restaurant's exhaustive itinerary.
Address: No.50-G, Plaza Damansara, Jalan Medan Setia 2, Bukit Damansara, 50490 Kuala Lumpur, Wilayah Persekutuan Kuala Lumpur
Operating hours: 5:00 pm – 10:30 pm (closed on Tuesdays)
Contact: +6 011-5110 2857
Ling Long The world of haute gastronomy demands exacting excellence in three distinct fields: ingredients, technique, and creativity. And in that respect, Ling Long (玲瓏) in Bukit Damansara has deftly surpassed the brief with a confident stride. Aptly named after the Mandarin characters that represent 'exquisiteness' and 'intricacy', the menu here seeks to unify Chinese heritage recipes with avant-garde French innovation.
Seating only 28 at capacity, the restaurant's careful consideration of its dining experience extends into the atmosphere of its dining space. The same tenants of tradition and modernity apply as midcentury furniture pieces are set against natural light and greenery brought in through glass-block walls, effectively turning the best features of The Five's surrounding flora into a decorative motif in its own right.
Five and eight-course prix fixe menus are available at Ling Long. Common ingredients including bak kwa (Chinese meat jerky) are incorporated with rarefied ingredients, such as Buddha's Hand fruit, to best encapsulate the verve that Akar Dining alum Chef Lucas Lam aims to bring to the fore.
Address: L2-04, Block E, The Five, Kompleks Pejabat Damansara, Jalan Dungun, Bukit Damansara, 50490 Wilayah Persekutuan, Wilayah Persekutuan Kuala Lumpur
Operating hours: 6:00 pm – 11:00 pm (closed on Mondays)
Contact: +6 010-556 8912
Peaches and Cream The oft-overlooked AmpWalk building may not necessarily be the biggest draw for foot traffic in the busy Ampang district, but it would appear that it's long overdue rejuvenation may be steadily taking place with a slew of new eateries taking up vacant lots there. Among them include Peaches and Cream, whose fresh lashings of cheery flair will no doubt be a big draw for a new wave of intrepid cosmopolitan faces.
Their choice of decor is admittedly a tasteful if not conspicuously on-the-nose interpretation of their namesake. Hues of soft orange are married with light parquet in a whimsically mellow delight, calling for gastronomes to sit, linger, and dine.
And where the latter is concerned, the restaurant's menu draws heavily from across Europe, with destination dishes from the wind-swept British Isles to the provincial acres of France, as well as the sun-drenched planes of Italy and Spain. The Arnold Bennett omelette, which traces its provenance to London's Savoy Hotel, is especially noteworthy, with its recognisably creamy, fluffy excess being married with halibut instead of the usually smoked haddock.
Address: Lot L1.08 & L1.09, Level First Floor, The Grange @ Ampwalk The Amplwalk, 218, Jalan Ampang, Kampung Datuk Keramat, 50450 Kuala Lumpur
Operating hours: 11:00 pm – 10:00 pm (Mondays to Fridays), 9:00 am – 10:00 pm (Saturdays and Sundays)
Contact: +6 03-4815 9408
黥 Kobu Omakase The Japanese approach of 'omakase', translated into English as 'I leave it up to you', has arguably become the trend dujour for the local dining scene in Kuala Lumpur over the past number of recent years. As the term would suggest, the experience is built upon a tacit trust that is proffered by the diner to the chef, in a reflection of the latter's finesse to bring out the best of local cuisine and ingredients.
Among the latest crop of names to join the omakase wave is Imbi's 黥 Kobu Omakase. Housed in a squat bungalow boasting an expansive 5,000 sqft of dining space, the restaurant's atmosphere melds Japanese sensibility with decidedly modern lines, expect a decidedly tranquil atmosphere as you settle into your seat here.
As one can expect, Kobu emphasises the clarity of flavours, courtesy of fresh ingredients. This is especially true of their seafood, which patrons have heaped glowing praise upon. Lunch and dinner sets are also available beyond their omakase offerings, with sake pairings on request.
Address: No. 46 & 48, Jalan Utara off Jalan Imbi, 55100, Kuala Lumpur
Operating hours: 11:00 am – 2:30 pm, 6:00 pm – 10:30 pm (closed on Mondays)
Contact: +6 019-675 1328
June 2023
Coal & Clouds Where cosmopolitan fitness is concerned within the Klang Valley area, Babel Fit's chain of gyms is perhaps second to none. But with holistic wellness spanning well beyond strenuous workout routines, the company now looks to provide a brand-new avenue of experience through the introduction of their latest brainchild — the Coal and Clouds restaurant, conveniently located at the entrance leading into their KLCC outlet.
To complement their extensive gym facilities, the Coal and Clouds menu is specifically tailored with nutrition at the fore, but without skimping on the one key component that makes dining such an inherent pleasure: flavour. This is especially evident in some of their signature menu items cooked over a charcoal fire, including their delectably milky Furikake Corn Hob, charred and dusted with Japanese furikake flakes for a distinct hit of umami. Billed as the very first 'gym-owned culinary restaurant', rest assured that your every dietary requirement will be met with fastidious attention to detail here.
Address: LC-G-02, Suria KLCC, 50088 Kuala Lumpur, Wilayah Persekutuan Kuala Lumpur
Operating hours: 7:00 am – 9:30 pm (Monday to Friday), 10:00 am – 9:00 pm (Saturday and Sunday)
Contact: 016-963 3520
Yellow Fin Horse Elemental cooking is at the very heart of Chef Jun Wong's repertoire since having carved out a niche for herself within the crowded and oft-competitive gastronomy space. Venturing forth into a clutch of Michelin-starred kitchens in pursuit of culinary excellence upon the completion of her degree at 22, she would later return to local shores to take up the helm as Chef De Cuisine at the much-raved-about Kikubari restaurant in Damansara.
After a two-year absence from the professional dining scene, Jun is set to stage her return at Yellow Fin Horse, the flagship dining experience launched by Else Hotel, Chinatown's latest luxury boutique accommodations. Reflecting a skilled finesse in working with endemic bounties, the menu she has curated here is grounded by fresh local produce and seafood, with dishes prepared using a pared-down approach.
Address: 4th Floor, 145, Jalan Tun H S Lee, City Centre, 50000 Kuala Lumpur, Wilayah Persekutuan Kuala Lumpur
Operating hours: 6:00 pm – 12:00 am (Wednesday to Sunday); Closed on Monday and Tuesday
Contact: 018-211 0313
Biang Biang Noodle Bar The comforting nourishment that a warm, heartfelt bowl of noodles can provide to a hungry belly needs no reminding for those who are well acquainted with the dish. But even age-old comforts can sometimes use a fresh, contemporary twist, which is exactly what Biang Biang Noodle Bar in Petaling Jaya's SS2 gastronome enclave.
As its name would suggest, the true star of the menu here is the broad lengths of Xi'an-style biáng biáng noodles, which are hand-beaten and prepared in a medley of spice levels to suit every palate. While food is the biggest draw at Biang Biang Noodle Bar, there can be no denying the appeal that comes from their unconventionally bold choice of interior decor, which meshes graphic art with neon luminescence, paired alongside cheekily risque double entendres for effect. 18+ noods, anyone?
Address: 30, Jalan SS 2/66, SS 2, 47300 Petaling Jaya, Selangor
Operating hours: 11:00 am – 10:00 pm (daily)
Contact: 012-239 9854
May 2023
Osteria Emilia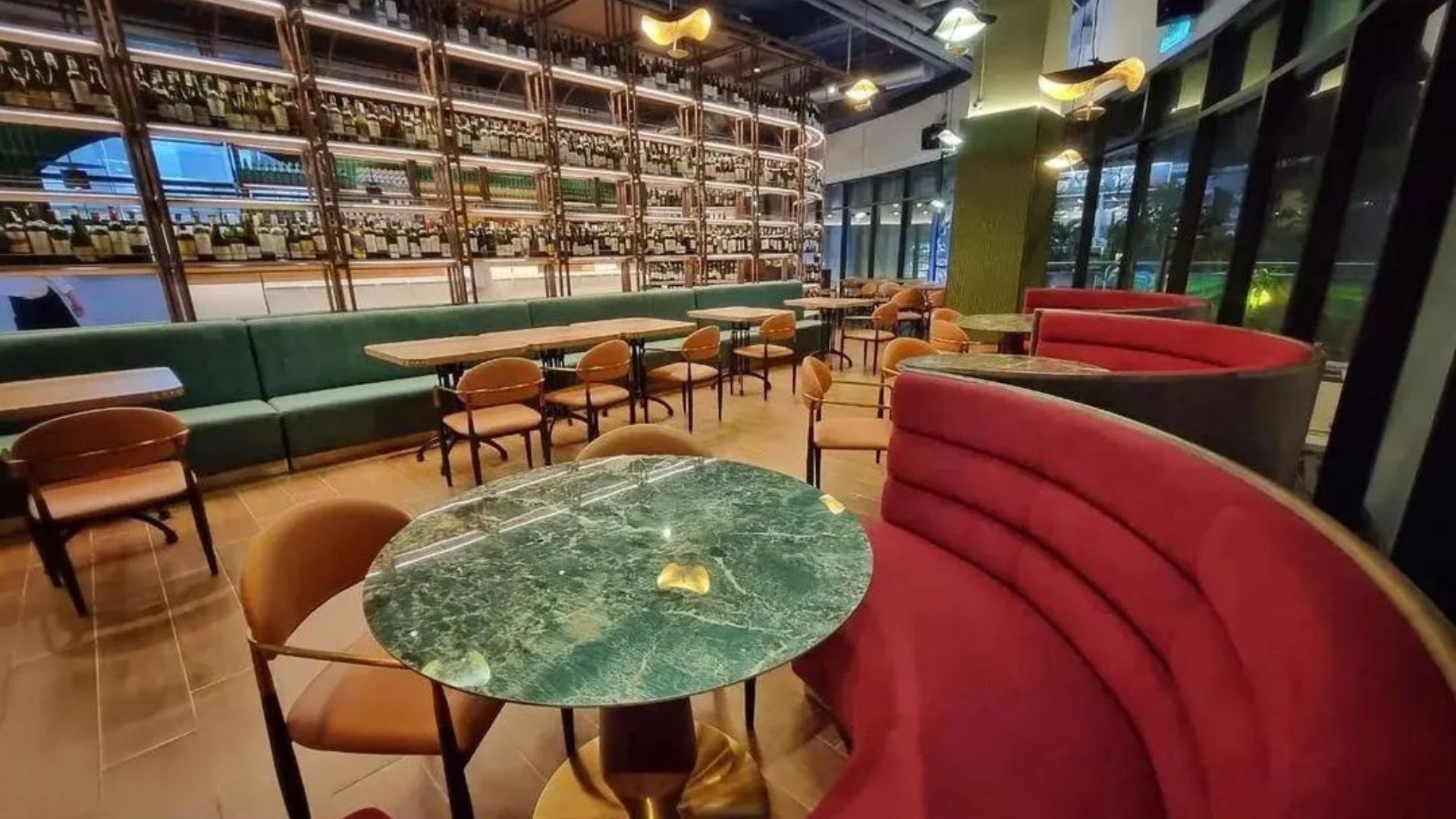 Osteria Emilia is a new Italian restaurant in Mont Kiara that aims to provide patrons with an authentic Milanese dining experience. The restaurant's name is a nod to the casual cheer of osterias and the culinary reputation of Emilia-Romagna, Italy's food heartland. The restaurant's kitchen is led by KL-born chef Kim, who has over a dozen years of experience in mainly Italian-focused venues in Malaysia and Singapore.
The menu features classic Italian dishes, including pasta, risotto, and pizza. Highlights include the Italian Salumi Plank, the cantaloupe melon with prosciutto, figs, organic honey and mesclun salad, and the saffron risotto with braised beef cheeks. The space features striking ceiling-height wine buttresses and wide windows that overlook the leafy streets outside 163 Retail Park. The selection of wines is Italian-focused, but French and other provenances are available.
Address: Ground Floor, 163 Retail Park, Jalan Kiara, Mont Kiara, 50480 Kuala Lumpur
Operating hours: 11:00 am – 3:00 pm (lunch), 5:30 pm – 10:00 pm (dinner)
Contact: +603 6211 0060
Make a reservation here.
Samo's Kitchen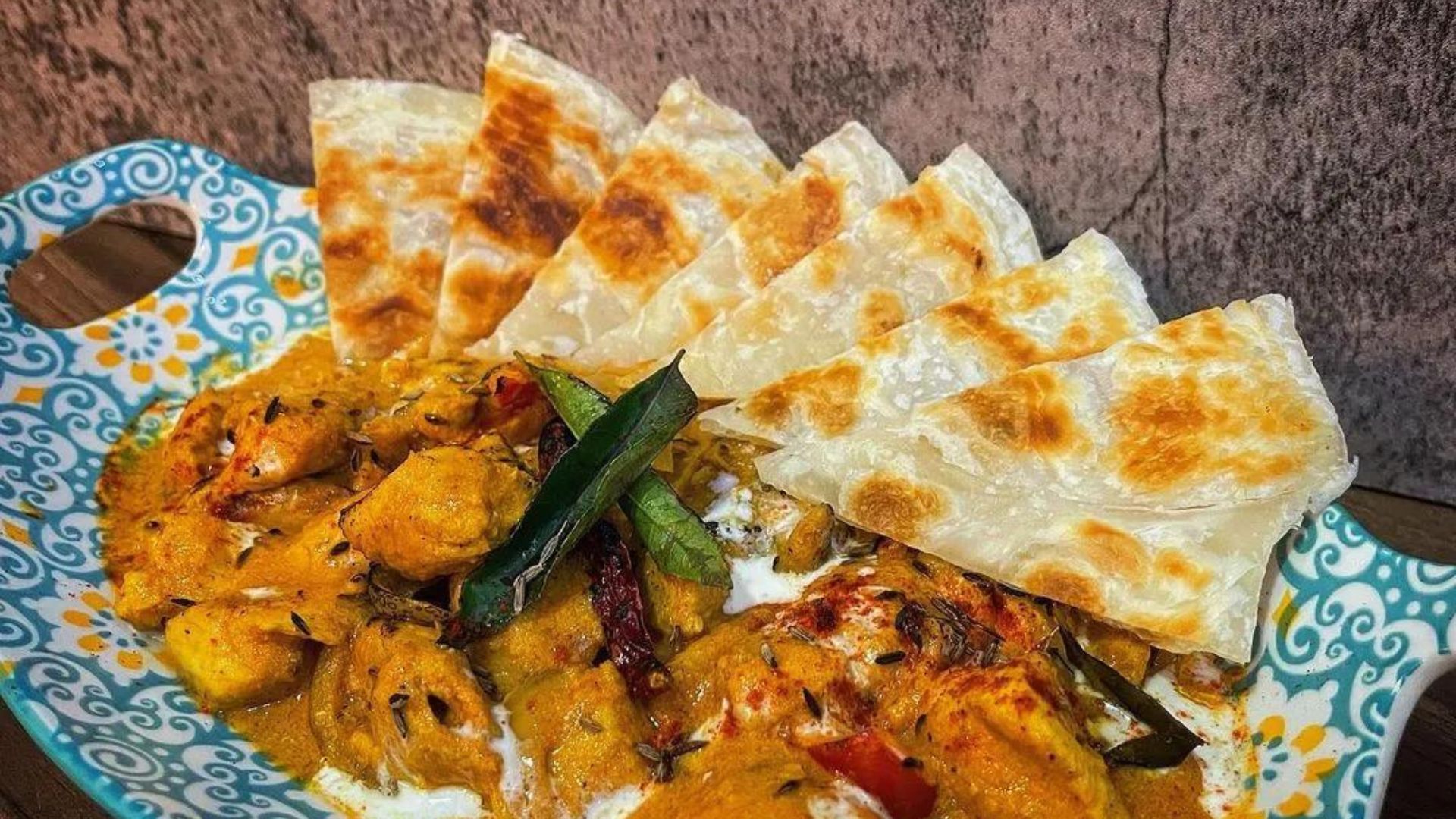 Samo's Kitchen is a dining destination that promises to transport you to the heart of Middle Eastern cuisine, with a unique twist of Turkish and North African flavours. As you step into the cosy ambience of the restaurant, you'll be greeted with a warm and welcoming atmosphere that will make you feel right at home. The menu boasts a diverse range of mouthwatering dishes, including nutty salads dressed in sweet and tangy pomegranate flavours, succulent chicken shawarma wraps, crispy falafel platters, and hearty vegetable tagine. To complement your meal, the restaurant also offers refreshing grapefruit honey fizzy coolers and minty ayran beverages, perfect for quenching your thirst on a hot day. Whether you're looking to indulge in a comforting home-cooked meal or experience a new culinary adventure, Samo's Kitchen is the ideal spot to satisfy your cravings.
Address: 2-3 & 2-5, Block B, Level 2 MAHSA Avenue Jalan Universiti, Off, Jalan Ilmu, 59100 Kuala Lumpur
Operating hours: 12:30 pm – 7:00 pm (weekdays, closed on Mondays); 12:00 pm – 7:00 pm (weekends)
Contact: +6013 269 1233
KL Zai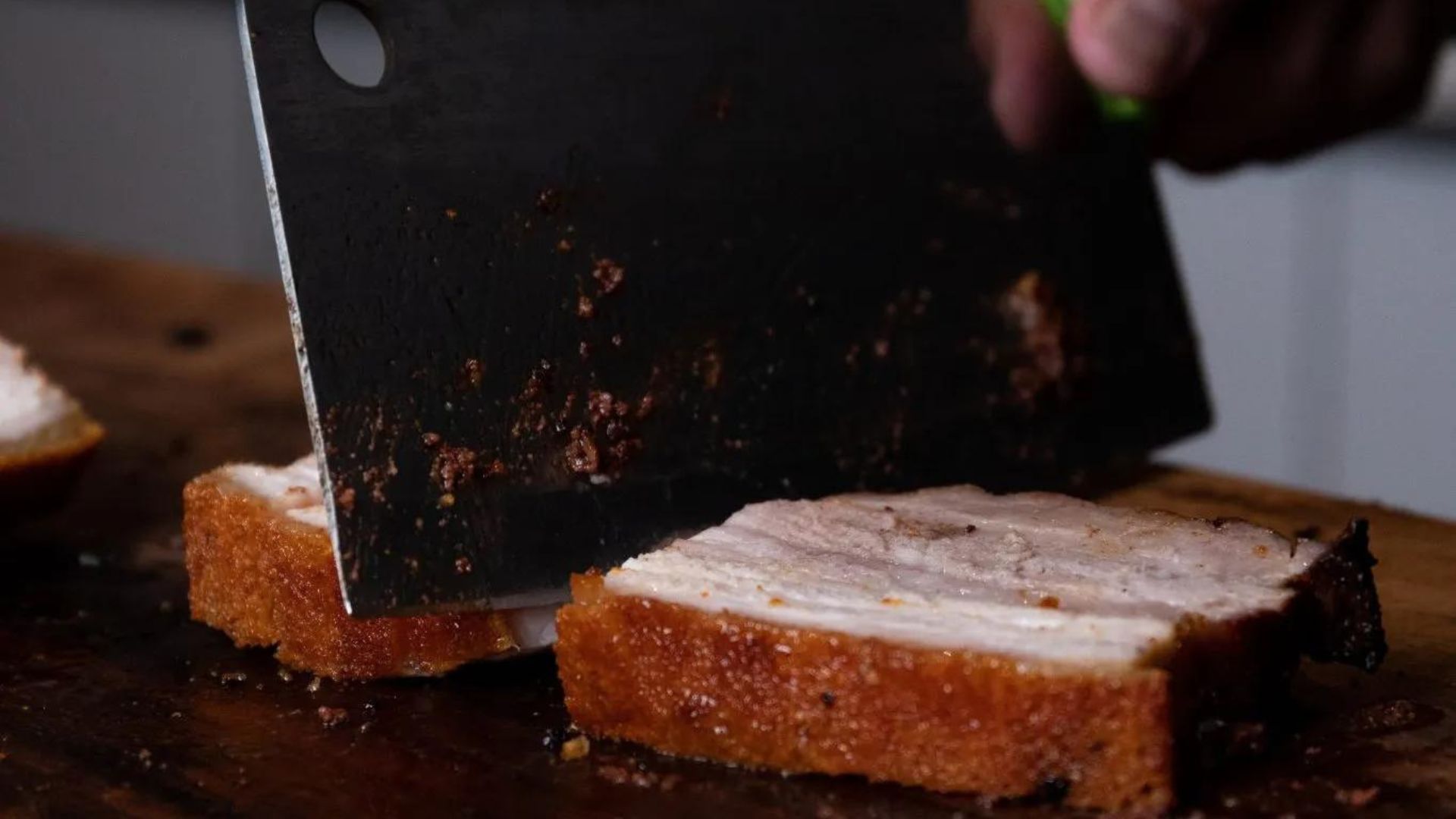 KL Zai, a meat vendor that focuses on charcoal-roasted meat, has recently launched its first branch in Petaling Jaya, bringing its delicious offerings of siu yuk (roasted pork), char siu (Chinese BBQ pork), and herbal duck to a new location. KL Zai hails from Klang and is renowned for its expertise in charcoal-roasting techniques, which result in crispy and flavourful meats that are sure to tantalise your taste buds. The siu yuk is especially noteworthy for its delightful crunch, while the char siu is infused with pleasing sweetness, and the herbal duck is both fragrant and succulent. The new KL Zai outpost is located in SS2, so be sure to drop by and sample their mouth-watering meats if you're in the area!
Address: 58, Jalan SS 2/10, SS 2, 47300 Petaling Jaya, Selangor
Operating hours: 9:00 am – 8:30 pm
For more information, visit their Instagram.
Fukuniku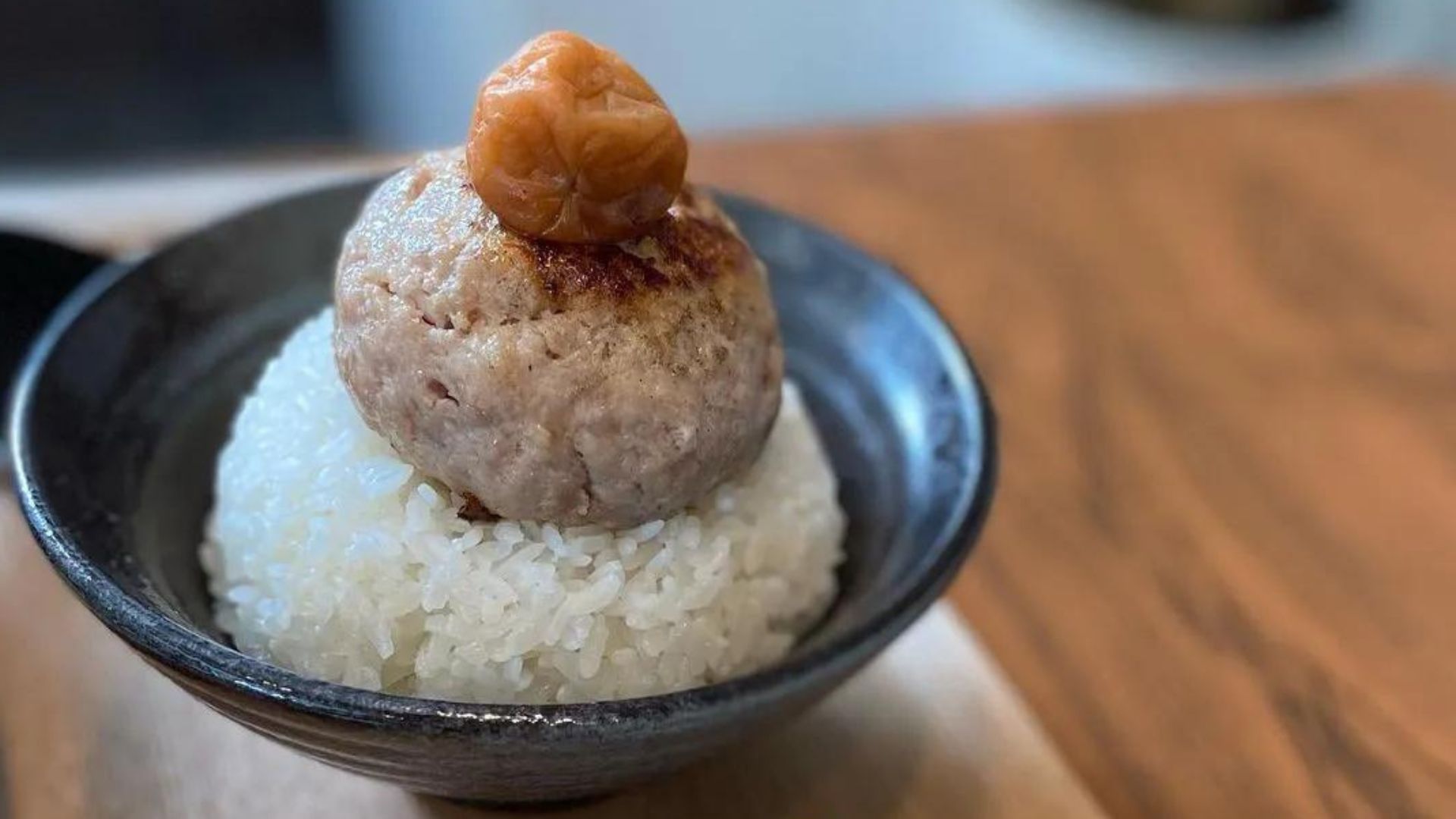 Fukuniku is a newly opened restaurant located in Bangsar South that specialises in serving comfort food in bowls. Their menu features rice bowls with a choice between donburi and hambagu—they are topped with a thick, tender, and textured pork patty, which is their signature dish.
Fukuniku also offers a variety of toppings for the pork patty, ranging from classic options like grated radish and raw egg to more creative ones like umeboshi, yuzu kosho, wasabi-zuke, and even durian. In addition to that, the restaurant also serves ochazuke, a Japanese dish consisting of rice served with green tea and various toppings. If you are looking for a new place to try some delicious comfort food, Fukuniku is definitely worth a visit.
Address: Unit G01, South Link, Jalan Kerinchi Kiri 2, Bangsar South, 59200 Kuala Lumpur
Operating hours: 10:00 am – 10:00 pm
Contact: +6011 5423 2219
For more information, visit their Instagram.
April 2023
TAKEEN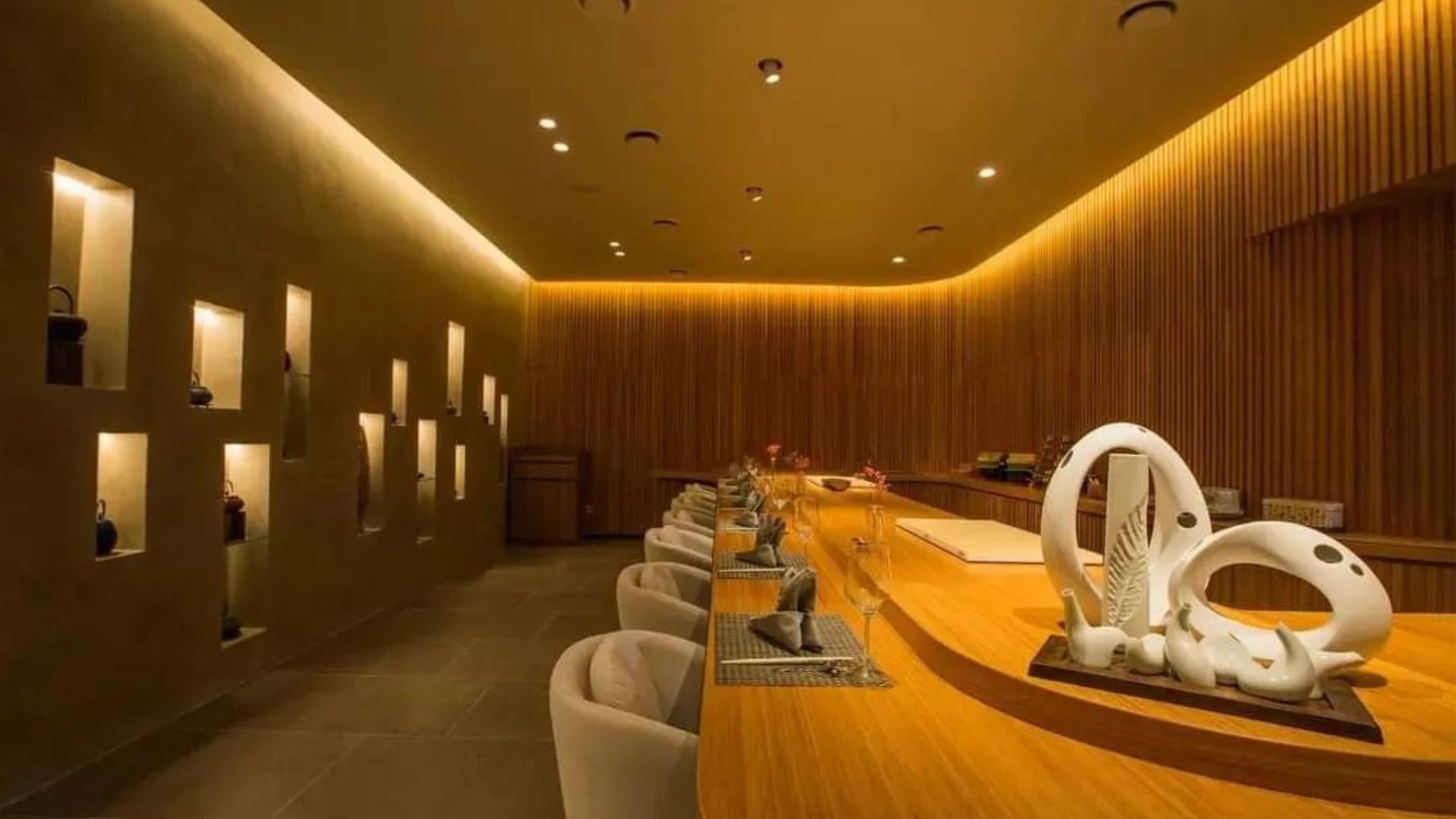 TAKEEN is a luxurious Japanese fine dining restaurant situated in the bustling district of Old Klang Road in KL. The restaurant's name, which means 'bamboo garden,' is fitting as it offers an immersive dining experience that transports you to a serene and earthy atmosphere. The restaurant's bamboo-infused setting is adorned with earthy tones that accentuate every palate, making it an ideal location for those looking for an unforgettable dining experience.
At TAKEEN, you will be treated to a unique omakase experience, featuring Kappo and sushi-style dishes curated by the international award-winning Chef Thomas Chan. Chef Thomas Chan's culinary expertise is evident in every dish, as he combines imaginative gastronomy with curated ingredients to create an exquisite selection of dishes that are sure to please the most discerning palates. The menu consists of impeccably prepared dishes using seasonal Japanese ingredients, ensuring that every bite is packed with flavour.
In addition to its delectable menu, TAKEEN offers an extensive selection of premium sake and wine that pairs well with the dishes. So, whether you're a sake connoisseur or a wine enthusiast, this restaurant has something for everyone.
Address: Lot 5-G, Lorong 4/137c, Bedford Business Park, 58200 Kuala Lumpur, Wilayah Persekutuan Kuala Lumpur
Operating hours: 12:00 pm – 2:30 pm (lunch), 6:00 pm – 10:30 pm (dinner)
Make a reservation here. Head over to the website for more info.
Flying Peacock KL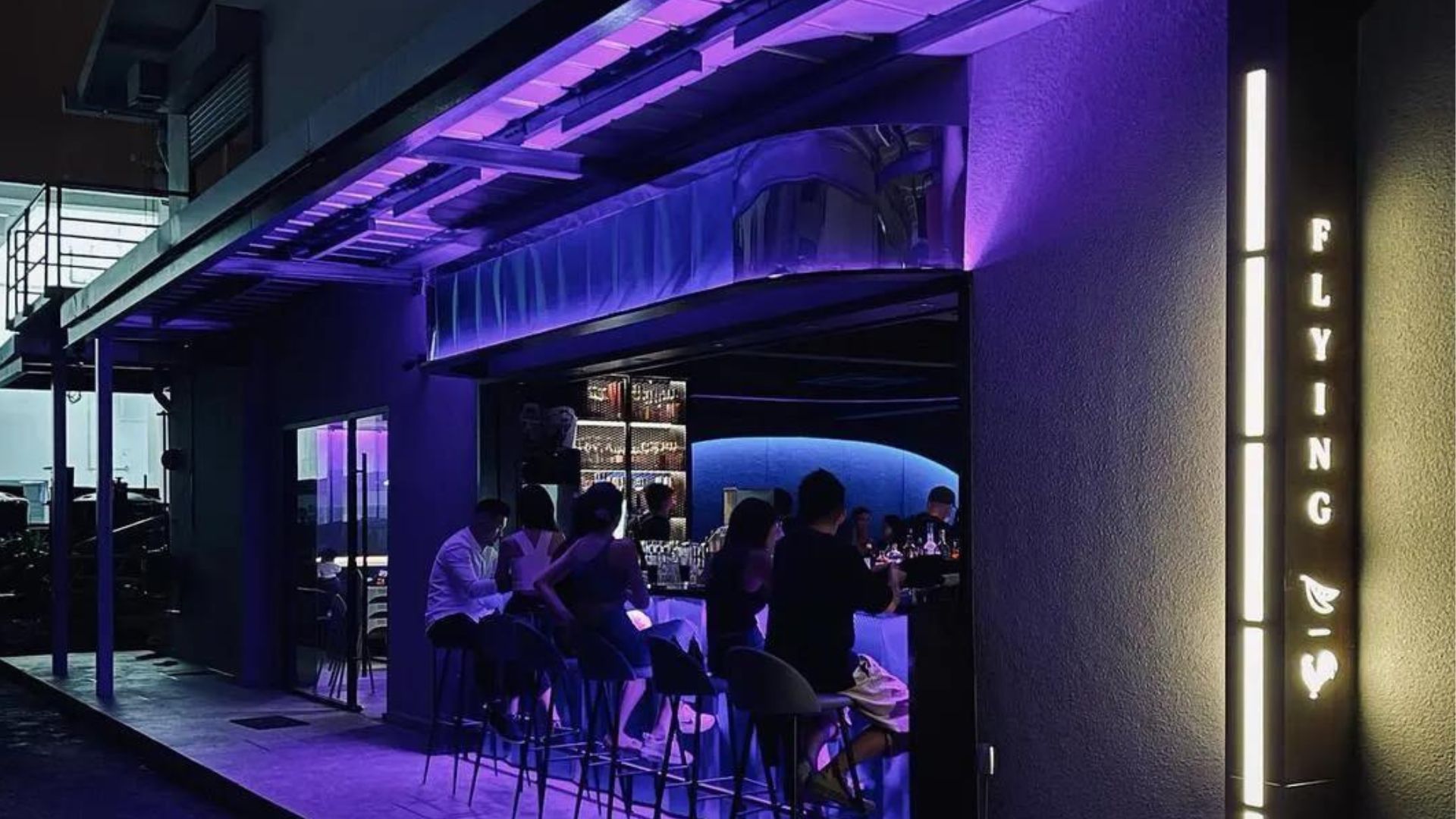 Flying Peacock is a vibrant and colourful Japanese gastro bar situated in APW Bangsar, Kuala Lumpur. The restaurant's name is a manifestation of the need to express creativity and is inspired by a quote from The Other Guys (2010). The menu is a perfect fusion of Japanese and international cuisine, with contemporary dishes that will tantalise your taste buds. The restaurant features small plates, rice bowls, sides, and signature yakitori options that are perfectly crafted to provide a unique dining experience.
Whether you're in the mood for fresh oysters or ramen with plump tiger prawn wontons, Flying Peacock has got you covered. Other delectable dishes on the menu include crustaceans cooked in surprising styles, meat infused with international inspirations, and sides that are irresistible.
Address: C-07, 29 Jalan Riong 59100, Kuala Lumpur
Operating hours: 6:00 pm until late (closed on Monday)
Contact: +603 2201 7388
Head over to the website for more info.
Discover More Dining Experiences In Kuala Lumpur Here
Curbside Cantina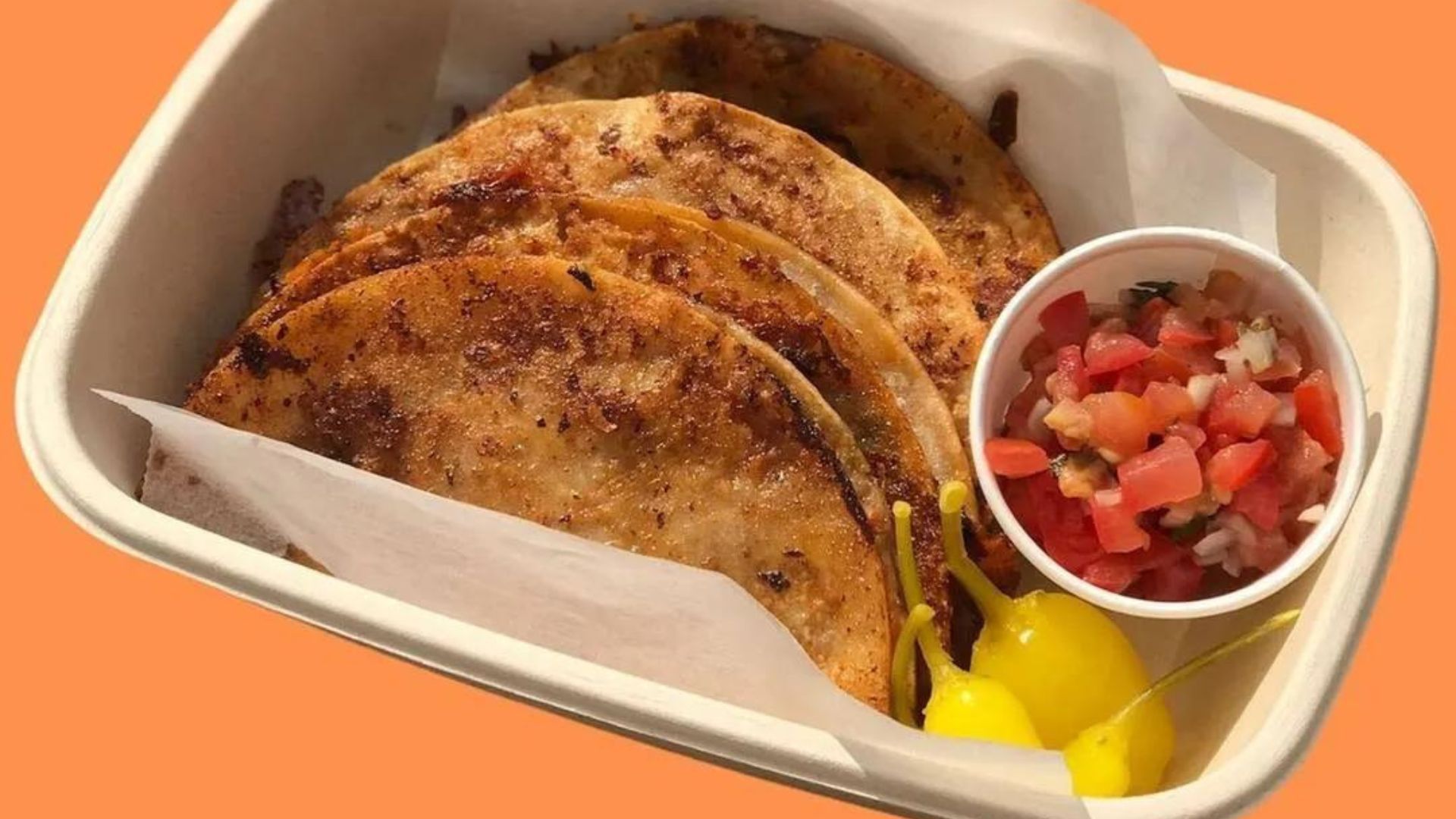 Curbside Cantina is a popular taqueria located in Damansara Kim, that initially started as a food truck in 2014. They serve a wide range of delicious tacos, available in three different styles, namely Sonora, Baja, and L.A. Tostada. The restaurant's signature dish, beef brisket confit asada, is a crowd-pleaser, while the chicken al pastor and lamb shoulder roast barbacoa are also a must-try. In addition to tacos, they also offer various other Mexican dishes like black bean burritos, nachos, taquitos, and tres leches. Moreover, their refreshing cucumber lime basil coolers are a perfect thirst quencher to beat the heat. So, if you are looking to satisfy your Mexican food cravings, don't miss out on visiting Curbside Cantina!
Address: 71, Jalan SS 20/11, Damansara Kim, 47400 Petaling Jaya, Selangor
Operating hours: vary each week, visit their Instagram to find out.
Contact: +60 19-613 7970
Napa Thai Cuisine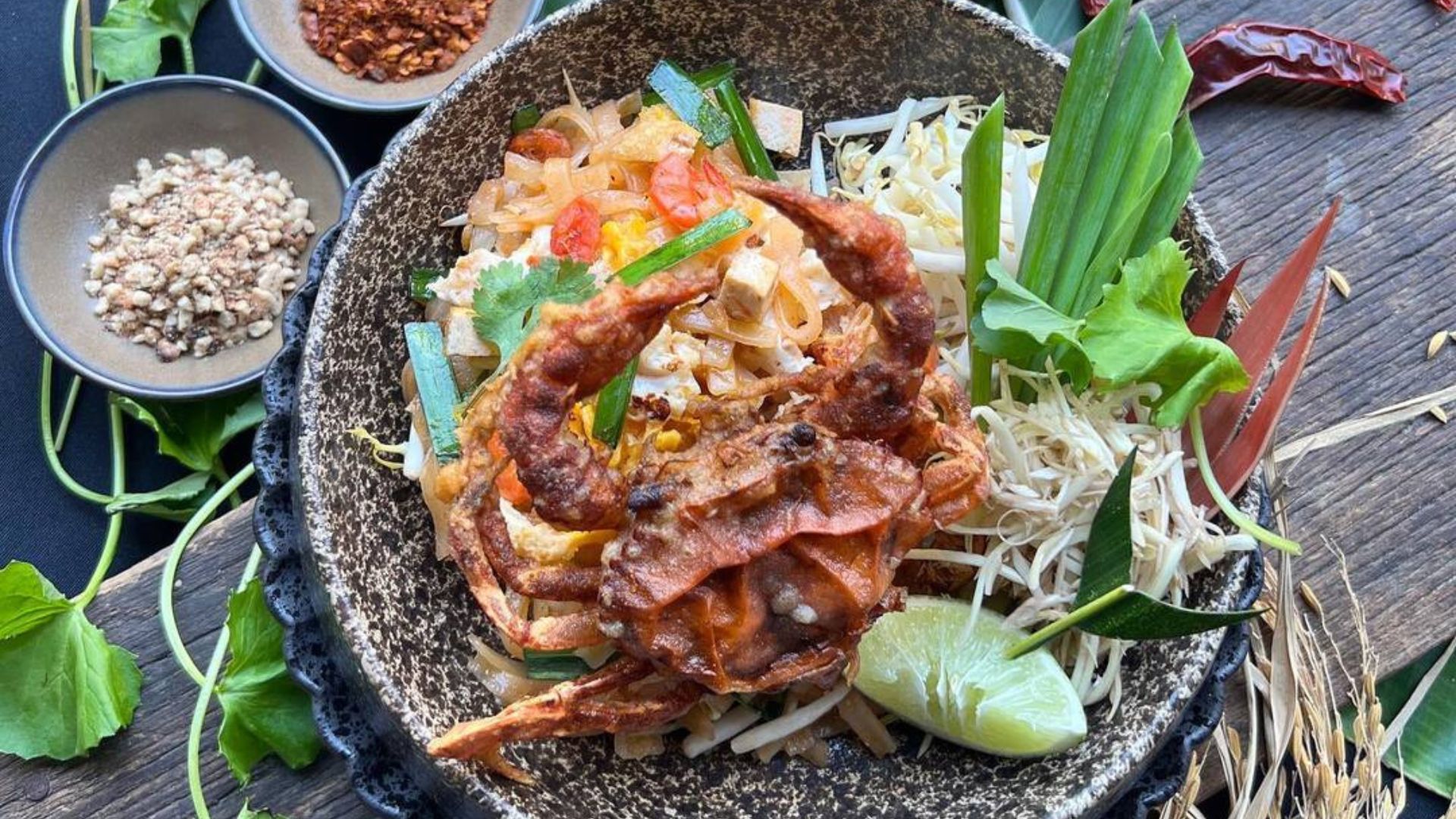 Napa Thai Cuisine is a new restaurant in Sri Hartamas that aims to modernize traditional Thai cuisine by incorporating unconventional ingredients and methods. Some of their unique dishes include pan-fried squid eggs with spicy coriander lime sauce, beef cheek and tongue in northern hang le curry, and 84-hour marinated duck breast with red curry and pineapples. Alongside these experimental dishes, they also offer classic Thai dishes such as crispy seafood herb omelette and crab fried rice. Napa Thai Cuisine also offers innovative sweet treats like glutinous rice balls stuffed with grated coconut and sweet corn in warm coconut milk, toasted UFO buns with Thai tea custard, and a contemporary coconut milk ice cream flavoured with salted egg served with various textures.
Address: 29, Jalan Sri Hartamas 7, Taman Sri Hartamas, 50480 Kuala Lumpur, Wilayah Persekutuan Kuala Lumpur
Operating hours: 6:00 pm – 11:00 pm
Contact: +6017-655 617
Seed by Whitegrass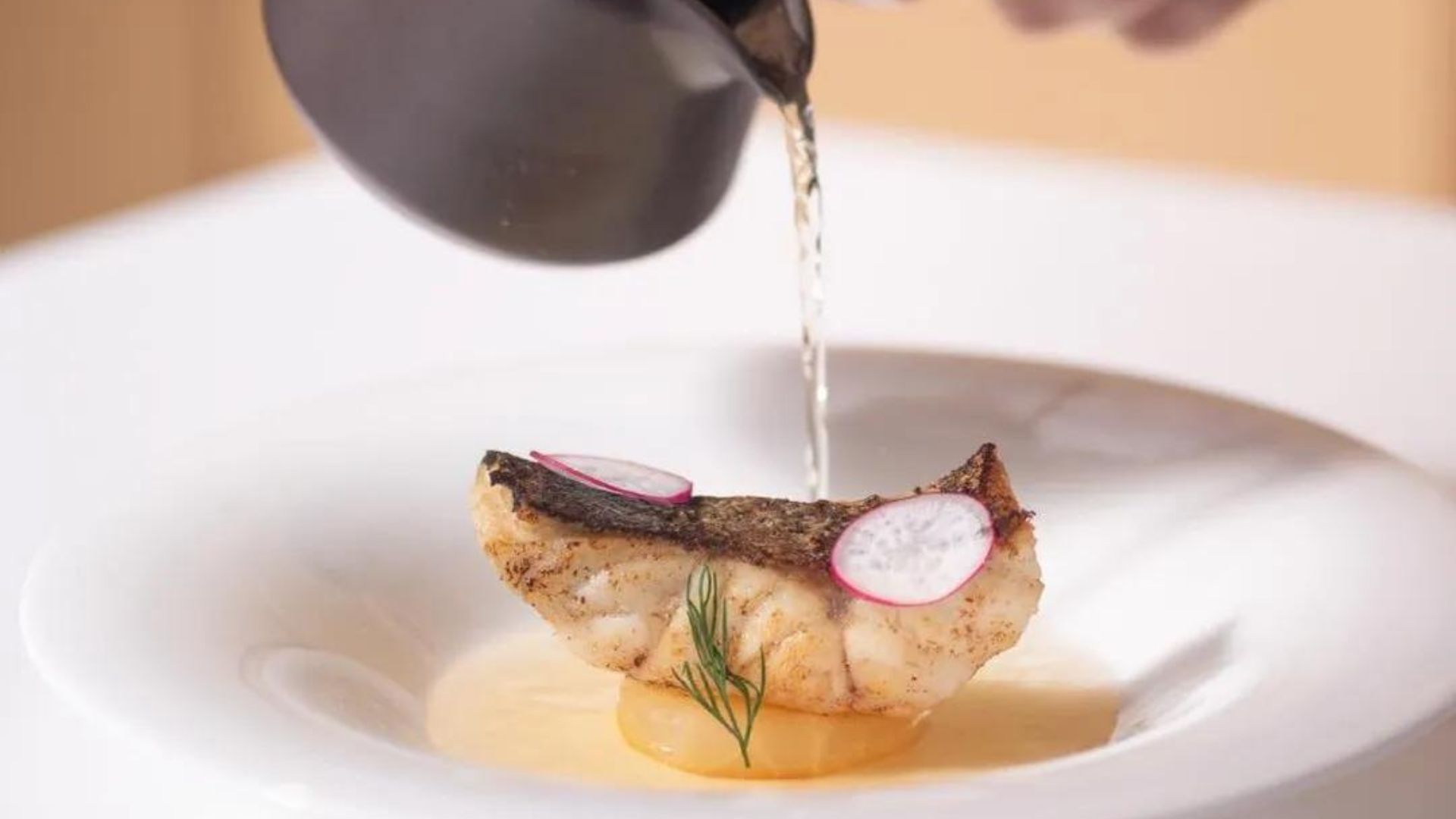 Seed by Whitegrass aims to provide an exceptional dining experience that champions the concept of bistronomy, blending French and Japanese culinary techniques to create imaginative and sophisticated dishes. They prioritise using only the highest quality, fresh ingredients to craft their tantalising menu, resulting in a burst of flavours that will leave your taste buds craving more. Their commitment to quality extends beyond their menu to the ambience of the restaurant, creating a laid-back atmosphere that ensures everyone can enjoy and appreciate their food philosophy. So, if you're looking for a unique and unforgettable dining experience, visit Seed by Whitegrass and embark on a tantalising culinary journey that is sure to exceed your expectations.
Address: Block E, L2-04, The Five@KPD, Jalan Dungun, Bukit Damansara, 50490 Kuala Lumpur
Operating hours: 6:00 pm – 11:00 pm (closed on Mondays)
Contact: +60 10-552 6891
Make a reservation here. Head over to the website for more info.
March 2023
Sushi Mew
Image credit: Sushi Mew

Image credit: Sushi Mew
If you're familiar with Sushi Mew, there's a chance you've seen the establishment on your trip to Singapore or Hong Kong. Well, now you won't have to book a plane ticket to taste Sushi Mew as they finally open their doors at The Westin KL. Intending to explore limitless possibilities of various flavours and elements, the restaurant invites every food enthusiast to indulge in its curated menus. Available for lunch and dinner, you can explore two lunch – KA (RM188) and the Shu (RM268) – sets and three dinners – Kun (RM388), Yu (RM488) and Mew (RM800 onwards) set menus. We tried the Yu menu, which comes with Zensai, Seasonal Sashimi, Seasonal Hot Dish, seven pieces of Nigiri, soup and seasonal dessert. Ala-carte dishes are available too. The beauty of discovering each dish with an element of surprise is what makes our visit to Sushi Mew so special. Our highlight of the night was the Hokkaido Scallop, Mini Rice Bowl and Sea Brim Fish with spicy sauce and radish. In the dessert section, we love the harmonious flavours of Oolong Tea and Lychee with White Chocolate as a way to end our gastronomical journey. Trust that no experience is the same and that you'll want to return for more.
Address: The Westin Kuala Lumpur, 199, Bukit Bintang St, Bukit Bintang Kuala Lumpur, 55100 Wilayah Persekutuan, Wilayah Persekutuan Kuala Lumpur
Operating hours: 12:00 pm – 3:00 pm (lunch), 6:00 pm – 8:30 pm (dinner)
Contact: +6010-3031133
Sushi Mew is accessible from the side entrance next to Ferria KL at The Westin Kuala Lumpur. Head over to the website for more.
Jwala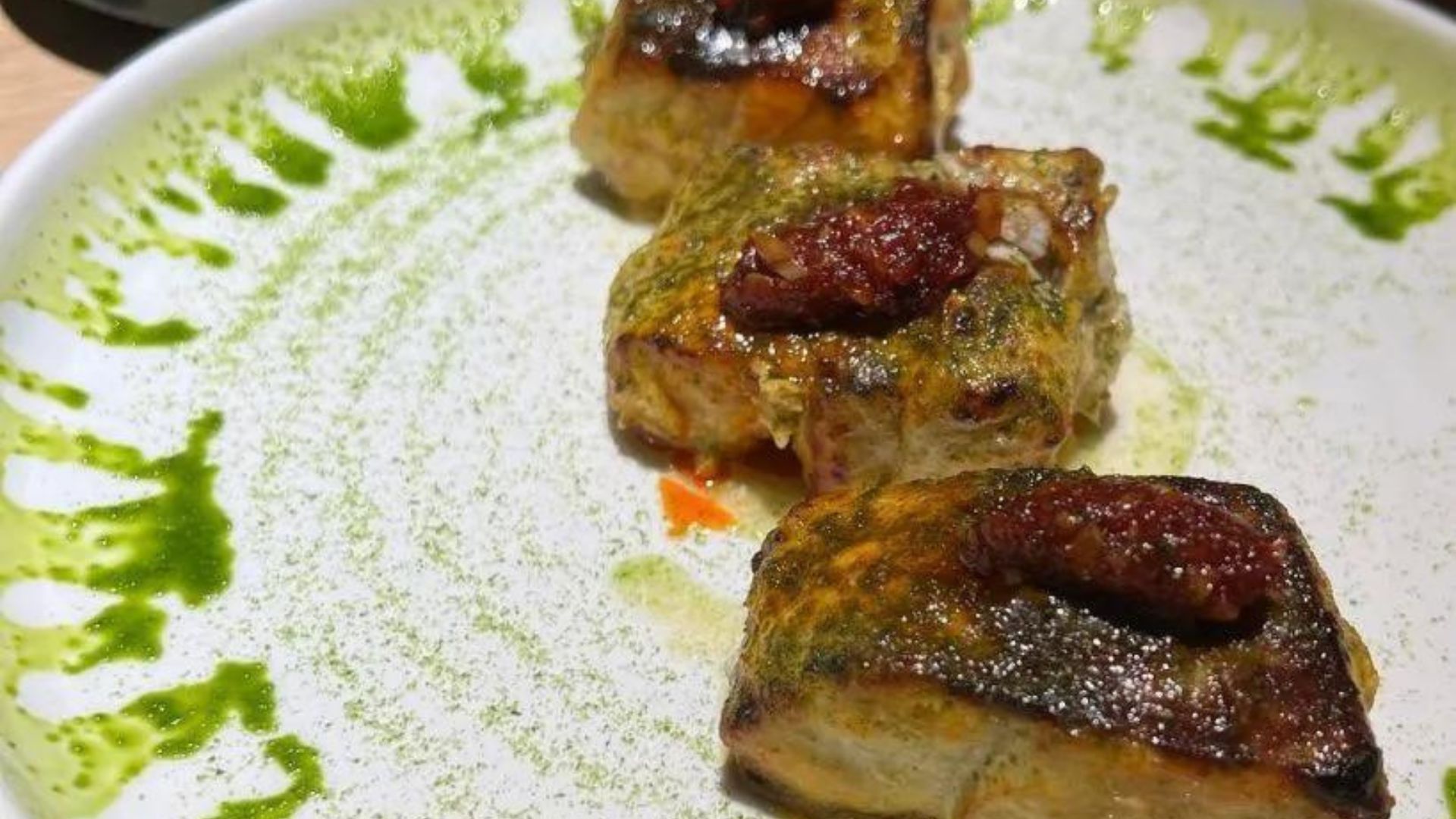 Another addition to The Five is Bukit Damansara's latest Jwala, which translates as a flame in Sanskrit. The upscale establishment offers an elevated version of the tandoor, where you can indulge in wholesome Northern Indian delicacies with a contemporary touch. However, Jwala is not just a dining destination; it promises fiery drama and performances to your experience with every visit. On the menu, you will find char-grilled delights such as Paneer Khurchan (stir-fried cottage cheese with bell pepper and onion seeds), Chicken Fondue (malai kebab, marinated with cream cheese and cardamom), Dudhiya (masala-filled cottage cheese with pickle spices) and more. Highlights include their speciality Qureshi's Awadh Biryani with a choice of chicken, prawns, lamb or vegetables, chicken pineapple stew and artisanal bread.
Address: E-2-01, Level 2, Block E, The Five, Kompleks Pejabat Damansara, Bukit Damansara, 50490 Kuala Lumpur, Malaysia.
Operating hours: 6:00 pm – 11:00 pm (closed on Monday)
Make a reservation here. Head over to the website for more info.
Savour by Gest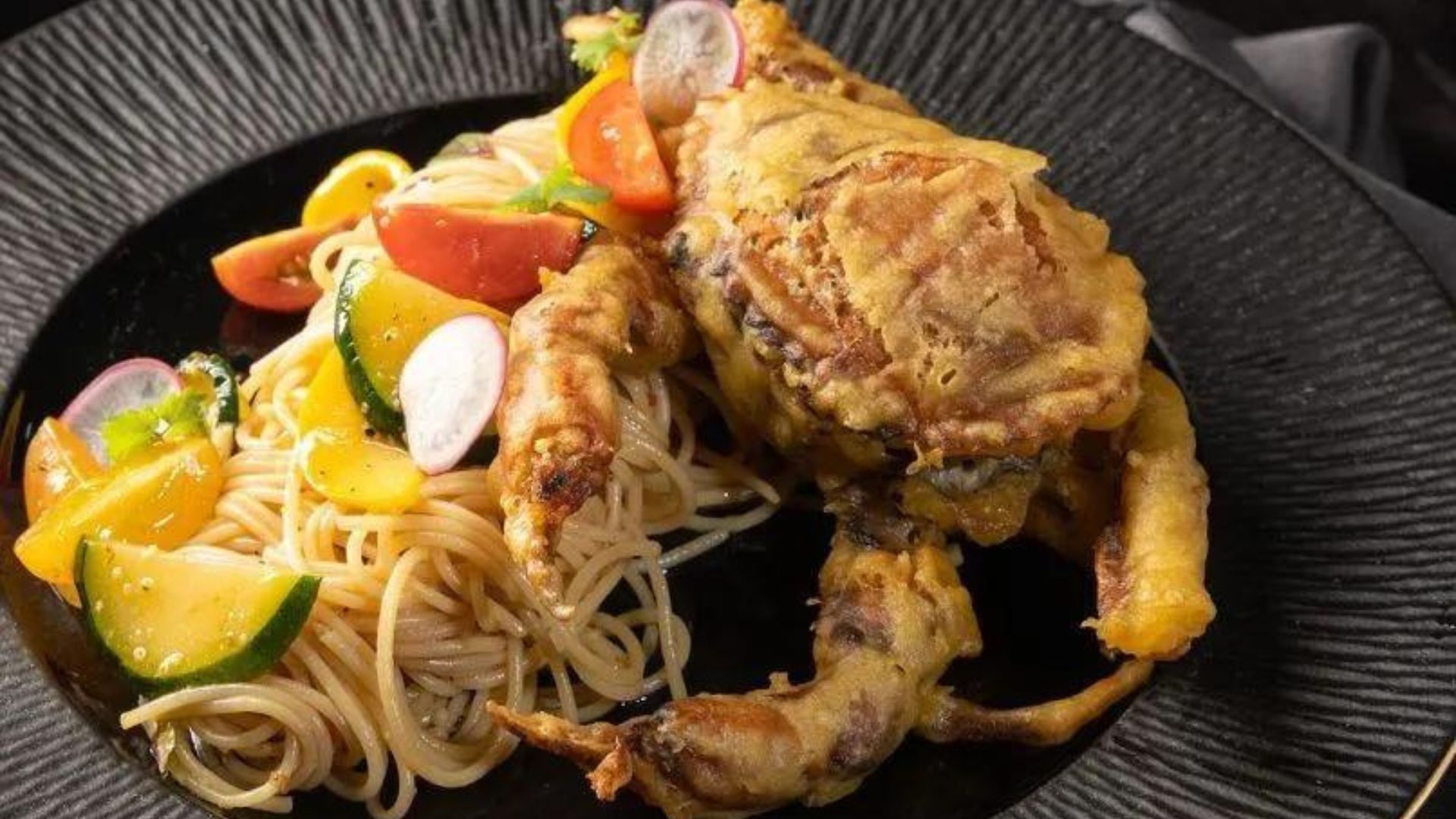 If you're in TTDI, head to Glo Damansara and explore appetising bites from Savour by Gest. Helmed by Head Chef Jeremy Theseira and his team, the restaurant's inviting ambience and extensive menu offer a feast like no other with Western-meets-Asian flavours. Diners can look forward to mouth-watering dishes like Hotate Ceviche, Har Bisque, Cilantro-Crusted Lamb Rack, Fried Crab Cakes, Soft-Shell Crab Pasta and more. If you're in the mood for meat, order their signature Grilled Beef with Sea Cucumber.
Address: Ground Floor, Glo Damansara, Jalan Damansara, 60000 Kuala Lumpur.
Operating hours: 11:00 am – 10:00 pm
Make a reservation here.
Smokehouse BBQ & Grill Calling all BBQ lovers – there's a new spot in USJ Heights to explore. Introducing Smokehouse BBQ & Grill, this latest barbecue joint offers the finest American-style BBQ filled with appetising smoked meats. Head over on a warm sunny day and enjoy a hearty meal in its al fresco garden setting. If you're there early, from 3 PM, you can indulge in a plethora of bites comprising pasta, burgers, salads and desserts. From 5 PM onwards, diners can order their delicious selection of tender smoked and grilled meats, like beef brisket, lamb chops, baby pork ribs and beyond. For a bit of everything, go ahead and order the Meat Platter, which consists of their speciality meats of cajun chicken, ribs, brisket and more.
Address: 12, Jalan USJ Heights 1/1C, Taman USJ Heights, 47610 Subang Jaya, Selangor
Operating hours: 3:00 pm – 12:00 am (closed on Monday)
February 2023
EMP KL (pork-free and Muslim-friendly)
Braised Hot and Sour Seafood Broth

Crispy King Prawns with Wasabi Mayo

Giant River Prawns Chee Cheong Fun in Claypot

Golden Crispy Garlic Chicken

Signature Crispy London Duck

Threesome Dim Sum

Image Credit: @txt_bighit/Instagram
Located in the heart of KL, The Westin introduces its latest addition to the dining list: EMP KL. Serving authentic Chinese cuisine, the restaurant emphasises full-bodied flavours and appetising dishes for every food enthusiast to feast. On the menu, you can find signature dishes such as the crispy London duck, golden crispy garlic chicken, crispy king prawns with wasabi mayo, clay pot giant river prawns chee cheong fun, Canton-style steamed bamboo fish in lotus leaves, and the tea-smoked beef short ribs. For those who prefer lighter bites, dim-sums are available daily from 10 am – 3 pm. Be sure to try the Threesome Dim Sum, which includes cod fish with crab meat dumplings, squid ink dumplings, homemade fish dumpling and minced chicken with chives dumpling.
Address: 1st Floor, The Westin Kuala Lumpur 199, Jalan Bukit Bintang 55100 Kuala Lumpur, Wilayah Persekutuan Kuala Lumpur
Operating hours: 11:00 am – 3:00 pm and 6:00 pm – 10:00 pm (Monday – Friday), 10:00 am – 3:00 pm and 6:00 pm – 10:00 pm (Weekend and on public holidays)
Contact: +6010-303-0011
Boi Boi Can't get enough of your Kopitiam favourites? Head over to Boi Boi. Nestled off Jalan Imbi in the heart of Bukit Bintang, the restaurant is beautifully adorned with a raw yet utterly natural feel. Choose to dine indoors or by the alfresco area. Here, you can find an array of comfort meals such as the classic half-boiled egg and toast combo, nasi lemak, Sarawak laksa, bakso soup and beyond.
Address: 14 Jalan Inai, off, Jln Imbi, 55100 Kuala Lumpur, Wilayah Persekutuan Kuala Lumpur
Operating hours: 10:00 am – 10:00 pm (closed on Wednesdays)
Wagyu Kappo Yoshida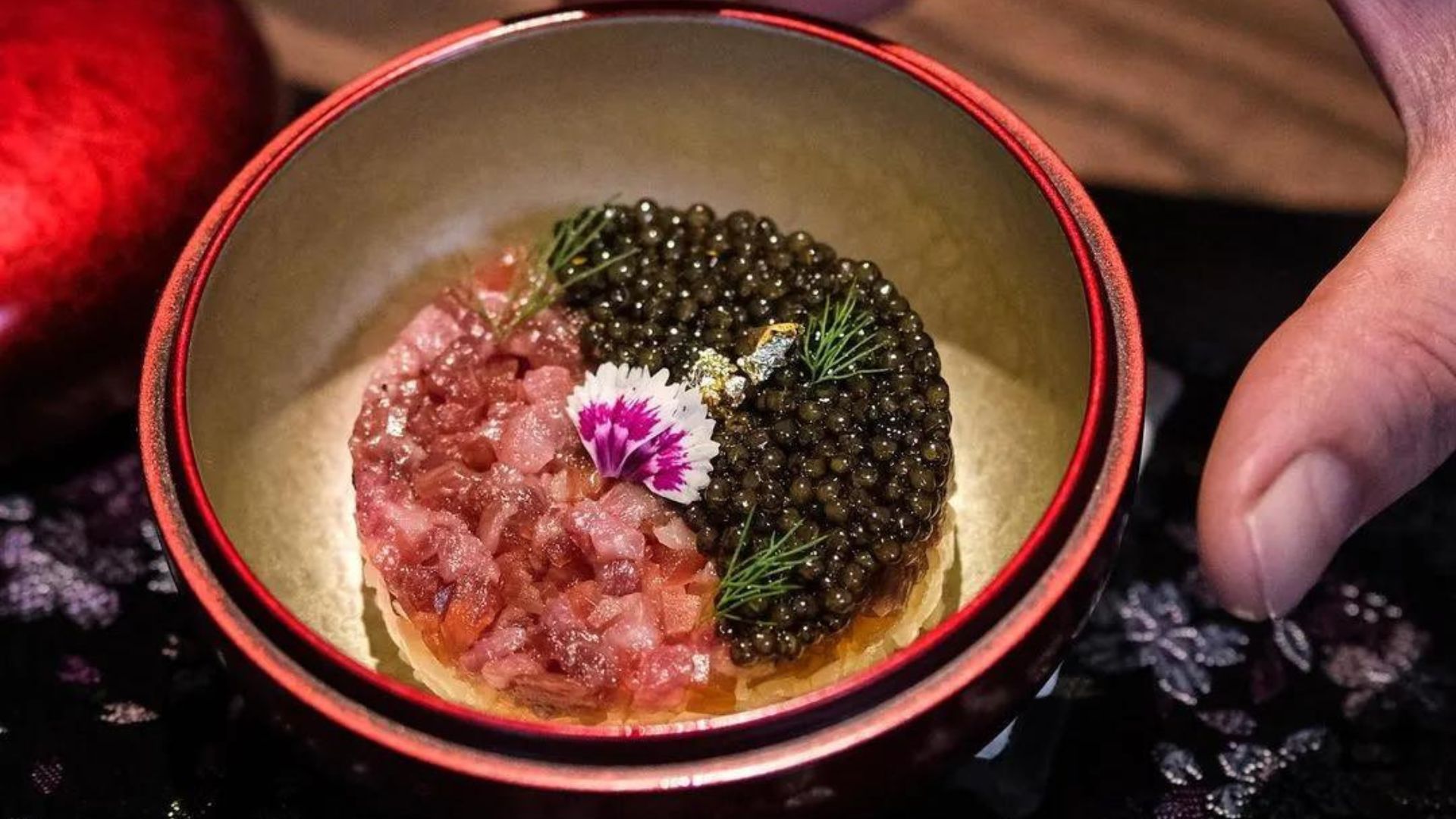 Wagyu lovers, you're in for a treat. Located in the Naza Tower, Wagyu Kappo Yoshida serves an irresistible omakase menu filled with high-grade wagyu meats from Japan, along with other authentic seasonal dishes. Indulge in delicious bites such as beef chirashizushi with caviar, steak sandwich, charcoal grilled gyutan, truffle & burrata gratin and beyond. Diners will also have a choice to pick between sukiyaki and spicy beef curry. In the dessert department, get ready to have a heavenly bite of their truffle ice cream topped with pineapple and marshmallows with matcha green tea.
Discover the menu here.
Address: 10, Persiaran KLCC, Kuala Lumpur, 50088 Kuala Lumpur, Wilayah Persekutuan Kuala Lumpur
Operating hours: 6:00 pm – 10:30 pm (Monday to Saturday)
Make a reservation on WhatsApp here.
Mano Restaurant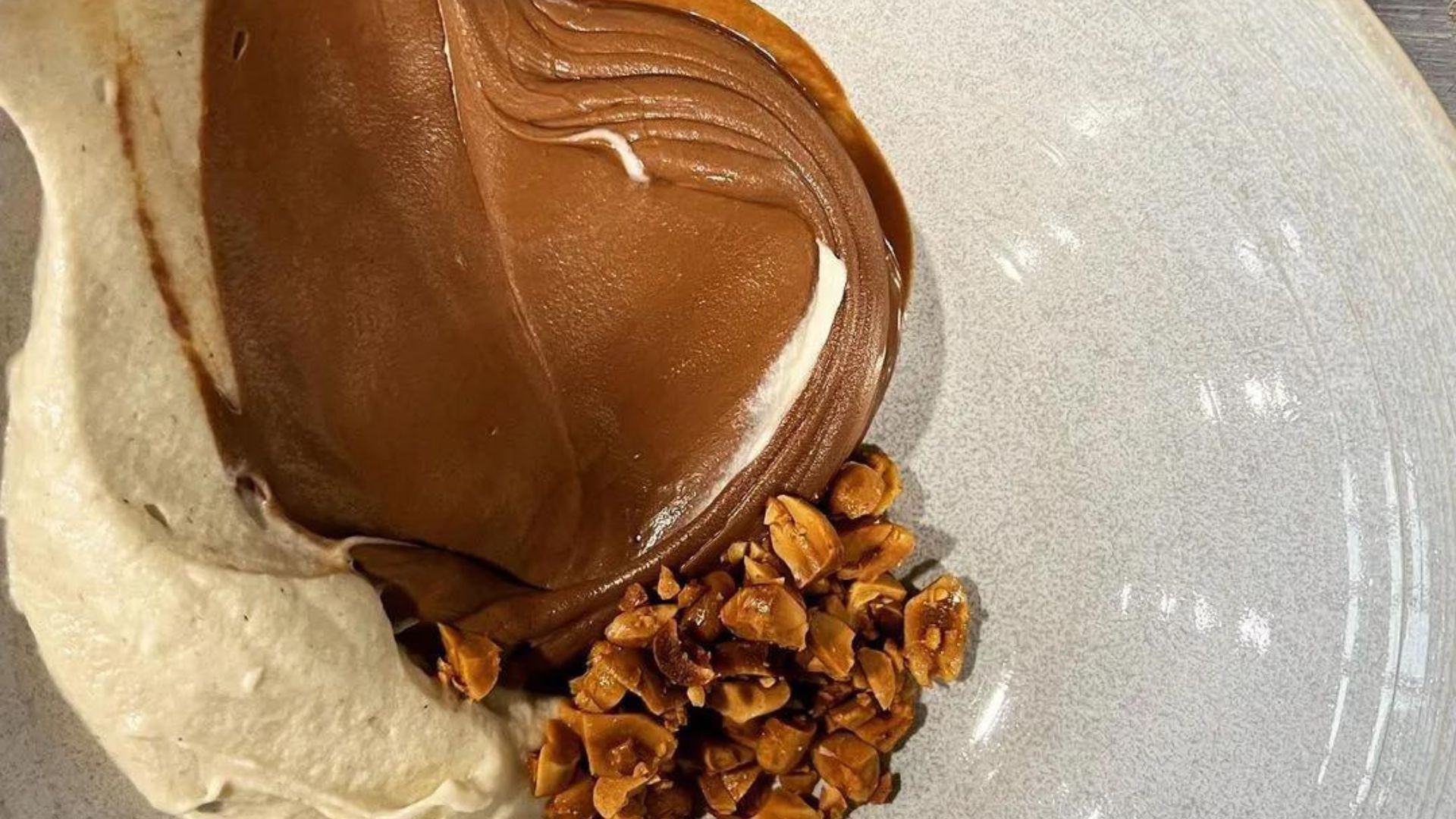 In the mood for Latin American cuisine? Plan a date night at Mano Restaurant. Helmed by Chef Sergio, the restaurant introduces wholesome sharing plates like tuna tacos, barramundi, birria, and more. Although relatively new, we can say it's worth the visit if you crave something different from your usual go-to spots.
Address: Block E, The Five, Kompleks Pejabat Damansara, E-1-03, 49, Jalan Dungun, Bukit Damansara, 50490 Kuala Lumpur, Wilayah Persekutuan Kuala Lumpur
Operating hours: 5:00 pm – 11:00 pm (Monday – Thursday), 5:00 pm – 12:00 am (Friday – Saturday), 5:00 pm – 11:00 pm (Sunday)
Make a reservation on WhatsApp here.
January 2023
Pizza Duo Located in Bamboo Hills, Pizza Duo is among the latest few eateries to join the hip dining destination in KL. Founded by husband-and-wife duo Mark and Aina, the joint specialises in Neapolitan-inspired pizzas. Surrounded by lush greenery and a serene atmosphere, Pizza Duo is where you can indulge in the most delicious and fluffiest pizzas in town. What sets their pies apart from others is how light and soft their crusts are. Fun fact: It takes 72 hours to prep the dough, which makes sense why every bite easily transports us to food heaven. The menu consists of mouth-watering appetisers and 16 types of pizzas, from the classics to the Asian-fusion twists. Our favourite? The Spicy Pep and The OD. Don't forget to order their mozzarella cheese sticks too.
Pizza Duo is located inside Tap Room KL. For reservations, make a booking here.
Address: Bamboo Hills, Off Lebuhraya Duta – Ulu Kelang, Taman Bamboo, 51200 Kuala Lumpur
Operating hours: 11:00 am – 1:00 am (Sunday to Thursday), 11:00 am – 2:00 am (Friday and Saturday)
Olea Situated in one of the most iconic spots in KL, The Row KL is including another restaurant in its extensive dining list. Sleek and minimal, the restaurant offers a sense of calm with its rustic-meets-industrial design. Specialising in Mediterranean flavours, Olea introduces classic signatures such as crispy-fried feta with figs and za'atar and Melitzanosalata (Greek eggplant dip) to the menu. Other highlights include slow-roasted chicken, char-grilled octopus tentacles and mouth-watering lamb chops. As for desserts, we suggest trying their pistachio gelato.
Address: Ground Floor of No, 32, Jalan Doraisamy, Chow Kit, 50300 Kuala Lumpur, Wilayah Persekutuan Kuala Lumpur
Operating hours: 12:00 pm – 10:30 pm (closed on Tuesdays)
RasaNya Steamboat Steamboat lovers, here's a new spot to add to your list if you're in Pavilion Kuala Lumpur. Unlike your go-to places, RasaNya Steamboat combines Peranakan cuisine with Malay touches. As you enter, be ready to be mesmerised by the Peranakan-inspired decor decked in breathtaking contrasting tones filled with prints galore. On the menu, diners can pick between nine signature soups, from ox bone pot to sedap-Nya laksa. To complement your flavourful soups, a steamboat meal wouldn't be complete without a wide selection of seafood and premium meats. You can enjoy meats like Japanese Miyazaki A5, Australian lamb, kampung chicken and beyond. Apart from that, we suggest ordering the Kak Nya Lima Kawan Platter comprising the restaurant's homemade squid ink balls, fish balls, prawn balls, cuttlefish balls and chicken balls. For more information, explore the menu here.
Make a reservation here.
Address: Level 8, Lot 8.105.00, Pavillion Elite, Pavilion Kuala Lumpur, Jalan Bukit Bintang, KL
Operating hours: 11:00 am – 10:00 pm
This story first appeared here.
Hero Image credit: Delightin Dee/Unsplash; Featured image credit: @weichunnn_125/Instagram
Related: The Best New Cafes And Restaurants In KL To Add To Your Must-Visit List
Written By