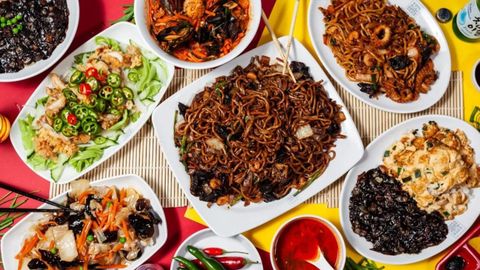 After Paik's Bibim and Paik's Coffee, South Korean Celebrity Chef Baek Jong-won will expand the 'Paik's' brand by bringing the Korean-Chinese cuisine-focused Paik's Noodle to Singapore.
Those who miss the taste of authentic South Korean food often head to Paik's Bibim and Paik's Coffee for an affordable casual dining fix. The brainchild behind 'Paik's' brand is South Korean Celebrity Chef Baek Jong-won. Beyond these two names, there are other gastronomic concepts under this culinary franchise, including Paik's Noodle. This Korean-Chinese cuisine eatery will open this October 2023 in Singapore.
Baek is known for his raw and insightful advice in food-centric variety programmes like Street Food Fighter and Baek Jong-won's Alley Restaurant.
What to expect from Paik's Noodle in Singapore Opening in Suntec City near Promenade Mrt Station, Paik's Noodle will debut as a casual concept similar to its sister brands.
Details are scant at the moment. An official menu hasn't been revealed yet, but diners can expect quintessential Korean-Chinese dishes like jajangmyeon (black bean sauce noodles) and jjamppong (Korean spicy seafood noodle soup). Unlike the Chinese Zha Jiang Mian, which is topped with a thick brown sweet bean and/or soybean-based meat sauce (think bolognese), the inky black Korean jajangmyeon gets its earthy taste from a fermented black bean sauce. Tangsuyuk, the Korean version of sweet and sour crispy pork strips, is also featured on Paik's Noodle's Singapore Instagram page, suggesting that it'll be one of the signature dishes for the Singapore outlet. Paik's Noodle's overseas menus include flavour variations for both the jajangmyeon and jjamppong. Instead of seafood for the latter, diners can opt for the spicy 'gochu' (Korean hot chilli peppers) version for both dishes or the stir-fried variation of both, named jaengban jajang and bokkeum jjamppong respectively.
The noodles will also be made by hand daily, and accompanied by homemade house sauces imported directly from South Korea to ensure consistency.
Paik's Noodle will open mid-October 2023 at Temasek Boulevard, Suntec City #B1-177/177A, Singapore 038983. Stay tuned for more updates.
Shop the best travel experiences here
This story first appeared here.
All images credit: Paik's Noodle/Instagram
Related: 10 Best Curry Noodles In Singapore Worth Slurping Up
Written By