Satay is big in Southeast Asia, and there are few dishes that can put a smile on people's faces like the skewered meat dish. The popular street food has become a staple in neighbouring countries like Singapore, where there's even a "street" by the famous Lau Pa Sat that's dedicated to serving freshly barbecued sticks of this beloved dish. Of course, Malaysia takes just as much pride in delivering equally delicious satay to locals and visitors alike. Here are some of the best satay joints in KL for a barbecued feast worth having.
What is satay?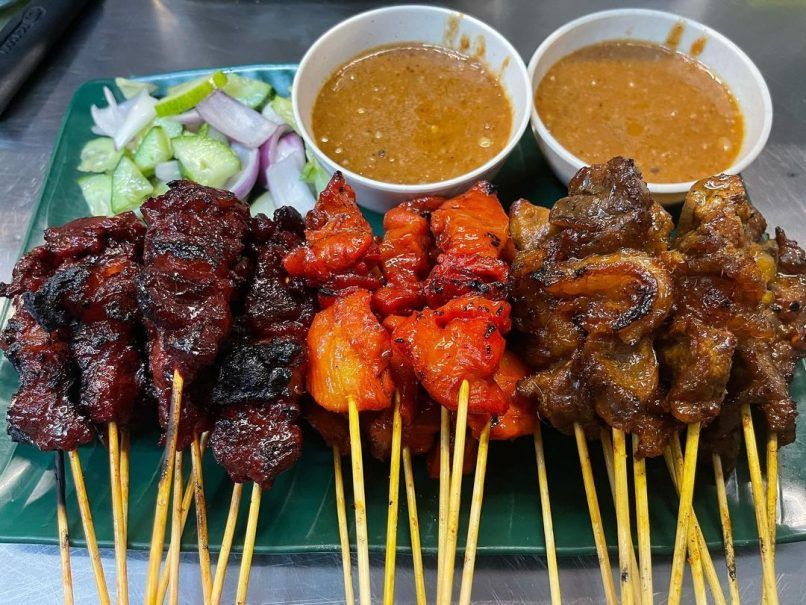 We're blessed to live in a city where many passionate foodies embrace different cultures through their love for food. Many of our favourite dishes herald from neighbouring countries, and satay isn't an exception. Originating from Indonesia's Java, satay (or sate) has seen variations in different parts of the world. The versions in Kuala Lumpur (and Singapore) have evolved over the years to suit the palates of its residents, replacing its more savoury and spicy peanut sauce with a sweet nutty, and subtly spicy one.
One thing that still remains though, is the honeyed aroma of the deliciously marinated and barbecued skewers. Often grilled over a trough of open charcoal fire, the tender meat – often lamb, beef, and chicken – comes served with accompaniments such as nasi impit or ketupat (rice cubes), sliced cucumbers, and sliced onions, alongside a bowl of delicious thick dipping peanut sauce.
Hunting for the best satay in KL can be daunting, but you can't say you've made a trip to the Malaysian capital without a proper satay feast. Here are some of the most popular stalls to stop by the next time you're in town.
6 places for the best satay in KL:
Jump To / Table of Contents