This Hidden Modern Coffee Shop In Seoul Is Built Into A Traditional Korean 'Hanok'
Seoul is a big city with lots of not-so-hidden treasures. One example is the bustling Jongno-gu neighbourhood, known as the "heart of Seoul." When I last visited the city over a decade ago, Jongno-gu was where tourists went to visit historical sites like the iconic Gyeongbokgung Palace. The alleys are filled with traditional Korean houses, called hanoks, and small mom-and-pop storefronts.
Upon my most recent visit — a multi-generational family trip with my two adult brothers, our 84-year-old dad, and my three kids — I was surprised to return to a very different area. While the rich history is still the main draw, the district has also evolved into a hipster haven where aesthetic coffee shops and on-trend vintage stores sit amongst hanoks built hundreds of years ago.
And tucked into one of the hidden alleys of Seocheon Village — one of the oldest neighbourhoods in Jongno-gu — is a minimalist modern coffee shop built directly into a hanok: Tidewater.
We discovered it by total happenstance. As we wandered up a tiny alley to the front door of the traditional hanok we were staying in, we noticed a curiously modern facility right next door. From the simple "Tidewater" sign outside, it wasn't immediately clear what it was. Was it a high-end boutique? An ultra-modern real estate office?
This coffee shop in Seoul is now on every must-see travel list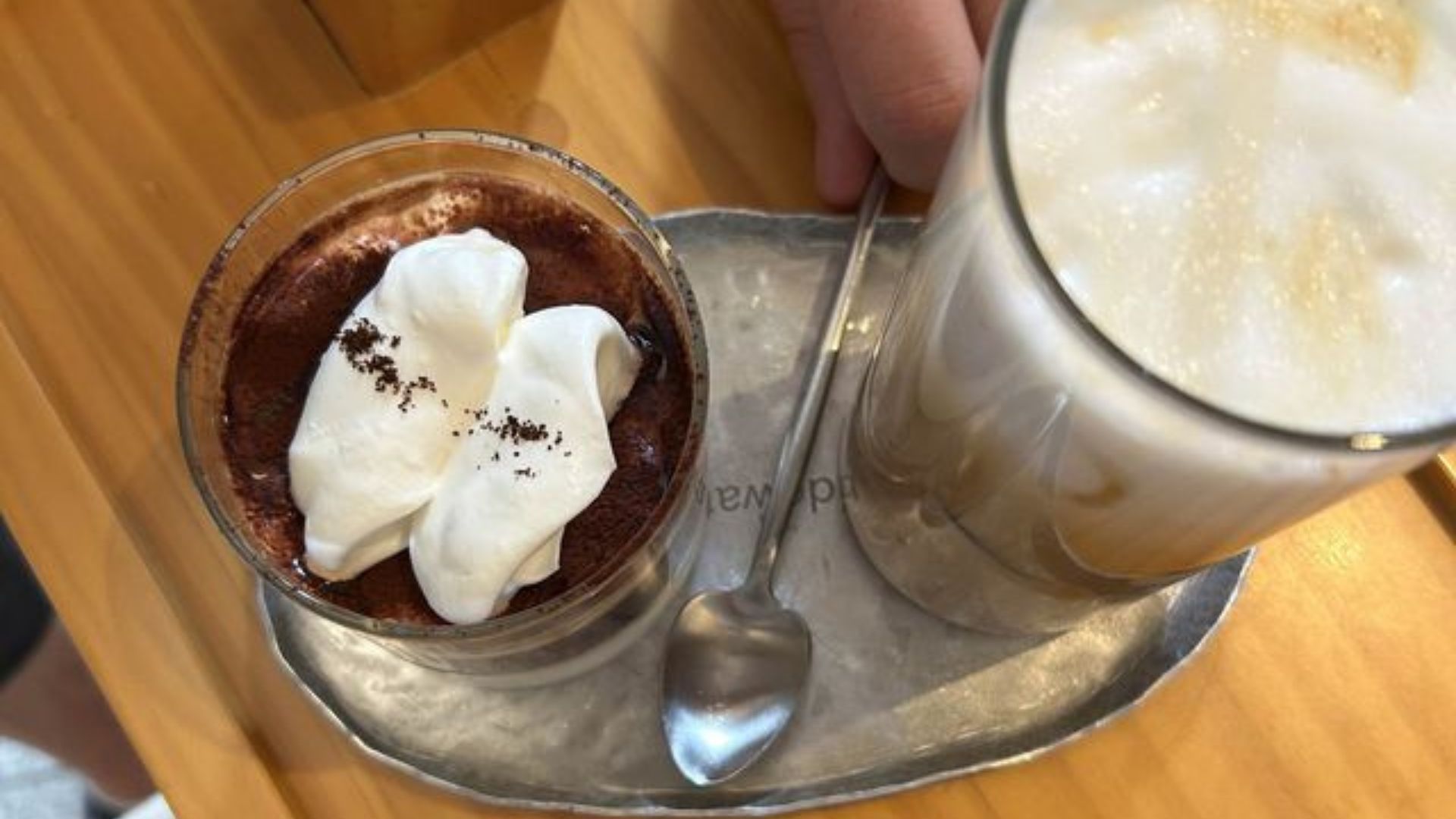 The next morning we discovered that Tidewater was a coffee shop — and it served some of the most delicious coffee I've had anywhere in the world. The menu is small but memorable. Leisurely enjoying a cup of their decadent Tide Latte and a slice of the not-cloying Choco Honey Cake is a must — it's now on every must-see list I send to friends visiting South Korea.
Despite its somewhat secretive location, in-the-know locals are flocking to it. Whenever we passed by, it was always packed with friends and couples enjoying the treats, atmosphere, and each other's company.
The interior is a modern architectural dream married with traditional Korean building elements. The light-filled storefront is all wooden, brick, and concrete transposed with rounded crossbeams, a stone-tiled roof, and a wooden screen slider. The space itself is small and includes a tiny atrium featuring a soothing water feature as belies their name.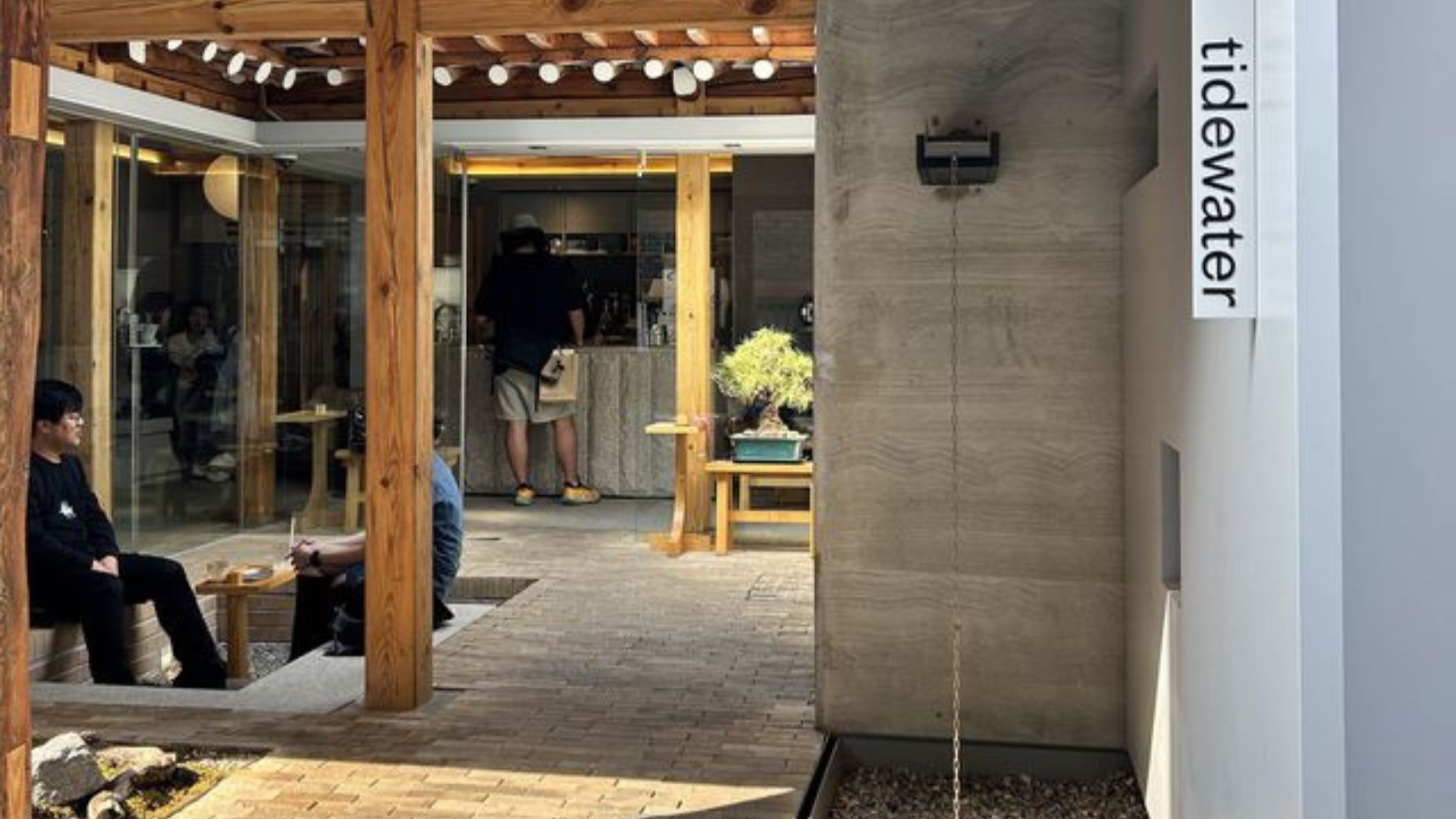 Over the course of four days, we found ourselves returning again and again. In a city where coffee culture and gorgeous coffee shops are practically on every corner, that's a huge feat.
We came to Seoul to see the place my dad grew up in and to make lifelong memories for both him and his grandchildren. The major sights and well-documented activities will now always remain a part of family lore, but it was the places where we slowed down to enjoy each other's company that really left a lasting impression.
Even when you're across the world, hidden gems like Tidewater make you feel like you're entirely somewhere else — even if it's just for a brief moment in time. And that's the stuff worth writing home about.
Book your stay at Lotte Hotel Seoul via Booking.com
Book your stay at Lotte Hotel Seoul via Agoda.com
(Hero and feature image credit: Jackyen Joy Photography/Getty Images)
This story first appeared on www.travelandleisure.com
Related: Best New Cafes And Coffee Shops To Try In Hong Kong