Flying in a premium class comes with serious perks, including more legroom, wider seats, and in some cases, complimentary cocktails aboard the airplanes.
Certain airlines are a step above when it comes to their in-flight bar game, taking signature cocktails to the next level with indulgent ingredients and creative preparations.
Read on to find out which airlines serve the most expensive and covet-worthy cocktails aboard their airplanes
Emirates' Champagne Cocktail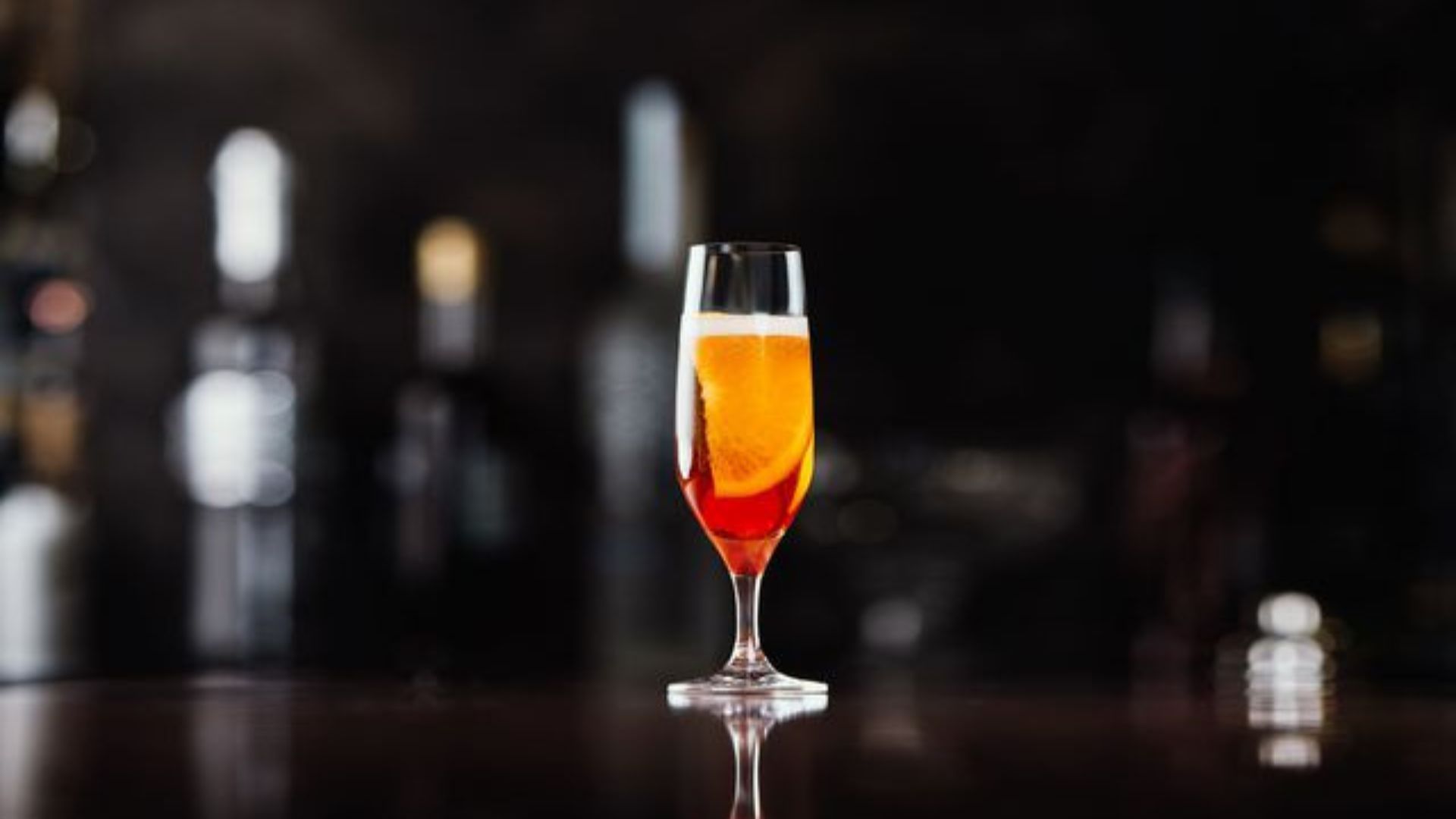 When you fly Emirates, you know you'll be spoiled for choice, particularly if you're booked in one of the airline's legendary premium cabins. After all, this is the airline that's invested more than USD 1 billion in its wine program alone — there are 37 varieties of French wine and Champagne offered on board.
Wondering what to raise a glass with? Emirates' Champagne Cocktail is a good place to start, blending Veuve Clicquot Champagne and aged Hennessy X.O cognac with sugar and Angostura bitters, garnished with a cheerful orange slice and maraschino cherry. The delicious cocktail is available to all Emirates passengers flying business and first class.
Singapore Airlines' Singapore Sling
Have you really been to Singapore if you haven't sipped a Singapore Sling? When you fly Singapore Airlines, you don't need to be on the ground to try the 1915 classic cocktail invented at Singapore's legendary Raffles Hotel.
Complimentary for passengers flying in Singapore Airlines' premium cabins, the airline has updated the cocktail from its original Raffles recipe. It swirls together a mix of gin, orange liqueur, orange juice, pineapple juice, and your choice of Champagne. The Krug Grand Cuvee, which goes for around USD 300 (RM 1,320) a bottle, is the most indulgent.
Sling back more than one, we say.
Virgin Atlantic's Virgin Redhead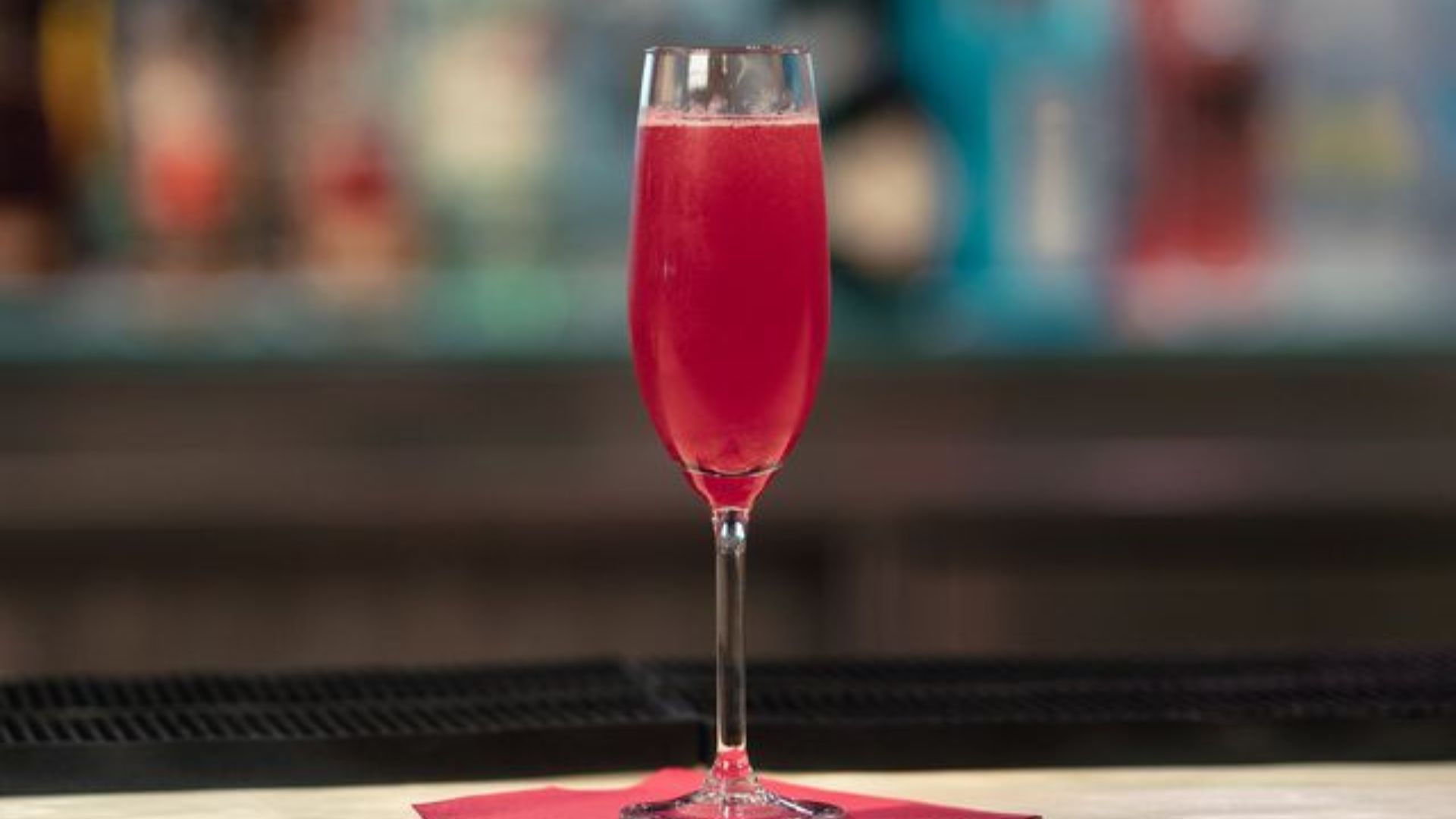 Don't let this cocktail's tricky name fool you. Virgin Atlantic's Virgin Redhead is no mocktail, and it packs a fizzy punch. A heady mix of prosecco, Aviation Gin, and raspberry liqueur get sweetened up with sugar syrup, raspberry puree, and a splash of lemon juice. Order it in the lounge or in the flight.
SAS's Scandinavian Forest Spring
Next time you fly Scandinavian Airlines, also known as SAS, get in the nature-loving mood by ordering the Scandinavian Forest Spring cocktail, complimentary in business class. Served in a chilled highball glass, it blends your choice of Sweden's award-winning High Coast blended whisky or Denmark's equally esteemed Stauning Rye Danish whisky with cold-pressed apple juice and a splash of organic Swedish ginger ale. Basically, the Nordic good life distilled into cocktail form. Who can't raise a skål (cheers) to that?
Emirates' Breakfast Martini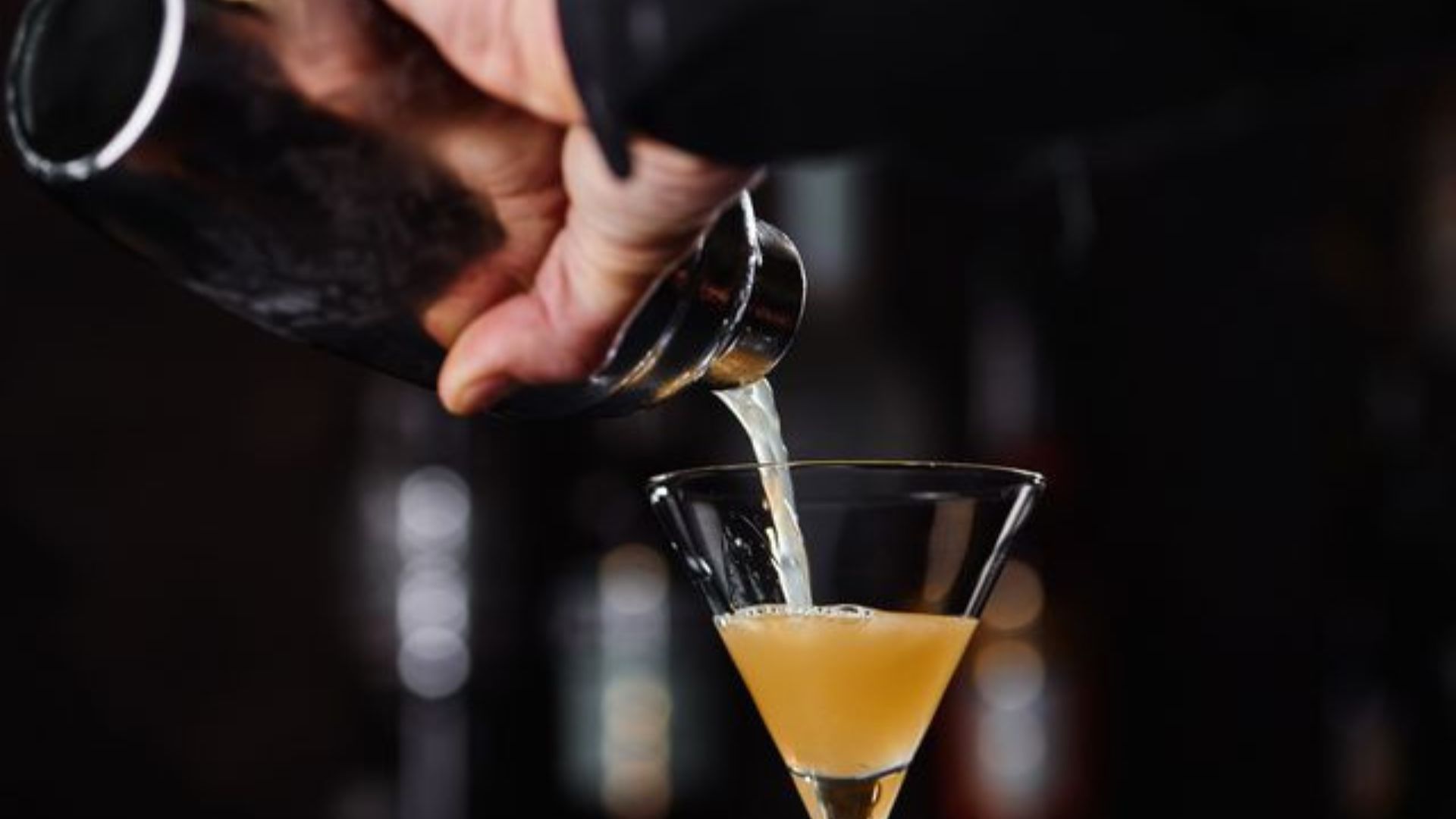 Why not try sipping a martini for breakfast the next time you fly in business or first class aboard Emirates? The Emirates Breakfast Martini starts with a teaspoon of marmalade, followed by Cointreau, Sipsmith London Dry Gin, and a splash of lime and orange juices. It's then shaken, strained into a martini glass, and voilà — breakfast is on the tray table.
Singapore Airlines' Grand Pineapple Daiquiri
Singapore Airlines' robust in-flight cocktail list serves up plenty of options, including the refreshing Grand Pineapple Daiquiri. It's a simple but scintillating blend of Bacardi Carta Blanca Superior white rum and Cointreau orange liqueur, topped with pineapple juice and a pretty garnish. Its fresh and citrusy flavour takes you to a tropical destination 40,000 feet above the Earth's surface. How's that for putting the joy in the journey?
FinnAir Northern Blush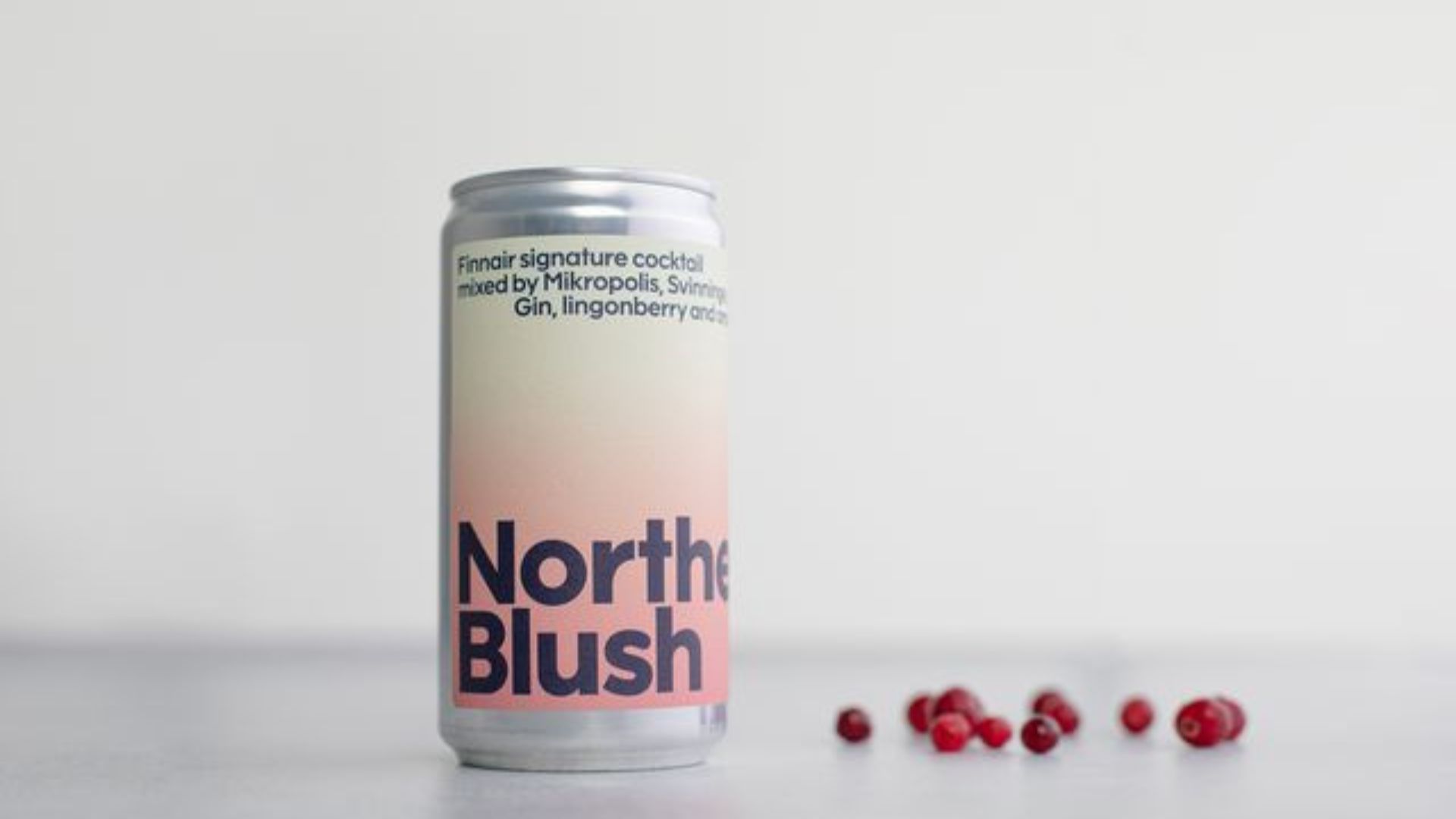 This fresh and fun cocktail brings Nordic flavours to 40,000 feet. The ready-made Northern Blush comes served in a cocktail can decorated with the pastel hues of a Nordic sunset. The bright red drink gets its colour and flavour from real Finnish lingonberries livened up with gin and hints of citrusy orange peel. Even better? The drink is complimentary in all classes of travel on FinnAir, including economy (though you'll have to pay after the first one).
(Main and Feature Image Credit: Emirates)
This story first appeared on www.travelandleisure.com
Related: The 10 Best Centurion Airport Lounges In The World