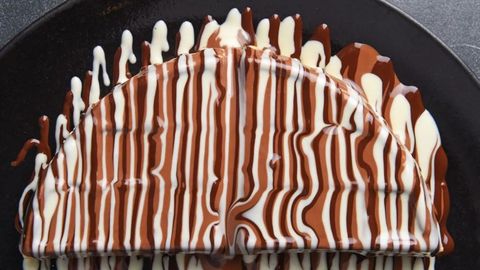 It's a well-known fact that chocolate makes everything better. In fact, dark chocolate is literally good for your body, with antioxidants and free radical-fighting abilities that fight against environmental stressors. But before you start stocking up your food cabinet, remember that like everything, chocolate should be eaten in moderation. This is why if you're going to have it as dessert, you'll want to make it count at these best chocolate cafes in Malaysia's KL.
Like every self-respecting chocolaterie, high-quality Belgian chocolate is the hero of these sweet treats, so the taste will definitely not disappoint here. Besides, what better way to wind down from a day of exploring the city than with a waffle, pancake, brownie, or crepe that's been doused in a glorious pool of glistening chocolate?
These dessert hotspots may use the same key ingredient, but each spot applies its own twist to its dishes, expertly mixing dark, white and milk chocolate for a treat like no other. If you've got a sweet tooth, be sure to pay a visit to these best chocolate cafes in KL today.
Book Your Stay In Kuala Lumpur via booking.com
6 best chocolate cafes in KL for decadent desserts today:
Jump To / Table of Contents This story first appeared here.
(Hero and featured image credit: @dipndipmalaysia/Instagram)
Written By