Michelin Is Heading to Vietnam. These Are Some Top Contenders in Hanoi (+2 Bars We Love)
With creative chefs taking a fresh look at local cuisine and expert mixologists shaking up nightlife, Vietnam's capital city has many tasty surprises on offer. We eat our way through Hanoi (you're welcome) to uncover some of the best restaurants in the race for Michelin stars.
HANOI'S REPUTATION FOR street food is well deserved, from pho that here comes garnished not with fresh herbs but with scallions steeped in beefy broth, to bun cha, dry rice noodles served with grilled pork and a zippy dipping sauce. But until recently, the food in even the best "modern" Vietnamese restaurants in Hanoi stuck very close to its traditional roots.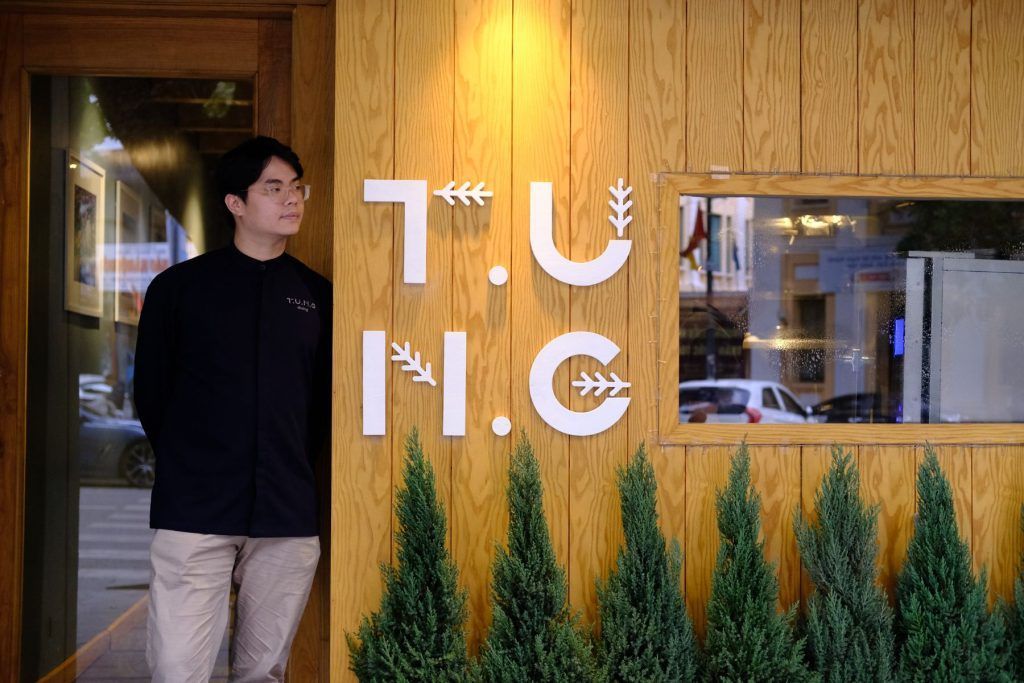 We have been extolling for a couple of years now how much Ho Chi Minh City's dining scene has grown, with game-changing restaurants like contemporary-Vietnamese Anan Saigon (currently No. 40 on Asia's 50 Best Restaurants) and elevated Italian Da Vittorio, and how a residential neighborhood like Thao Dien has become a magnet for food lovers.
Happily, the Hanoi restaurant and bar scene is also embracing change to the delight of local diners and visitors alike. The change hasn't gone unnoticed by a certain famous red-covered guide book that will be handing out its first ever stellar commendations for Vietnam on June 6. Expect a lot of heated debate whichever restaurants do, or don't, make the cut. Chef Quang Dung has embraced the open flame as his trademark. Chapter is tucked away in an Old Quarter shophouse that was a hotel in a previous life. Guests pass its open kitchen and grill on the ground floor on their way to their table upstairs. Among the à la carte and set menu options, you'll find a grilled pigeon main with a green pea purée and an addictive boned stuffed grilled chicken foot with zingy salsa. (Don't knock it until you've tried it.)
You'll want to capture the moment when a beef tallow candle is lit for you, its melty fatty goodness meant to be sopped up with freshly toasted sourdough. It's 'grammable, but it's also steeped in history. I added a refreshing wedge salad to ensure I got my greens. You'll also find a bar upstairs and private dining rooms for your hush-hush rendezvous. When you sit down at Gia, a server sets the tone for the evening by having you play a round of bau cua ca cop, rolling three dice to "win" an extra dish or two. (Spoiler: win or lose, everyone I saw the night I dined at Gia got to sample all the dishes.) In fact, the atmospheric restaurant has the accents of an old-school gaming parlor.
Amuse-bouches that "float" over a pool of colorful sea creatures or a miniature bundle reminiscent of banh chung but actually made of beetroot and crab accentuate the playfulness of the menu. But playfulness doesn't mean there isn't some serious cooking going on here. Stuffed chicken wings may be an international fine-dining fad, but this black chicken version enriched with ant eggs proves that you can reinvent this classic inspired by Hmong cuisine. The drinks pairing is a fun mix of beer, sake and wine. Chef Sam Tran, one of the few female chefs of this calibre to spread her wings in Vietnam, is definitely one to watch.
TUNG Dining got the fine-dining ball rolling in Hanoi when it launched in 2018. (The principals of both Chapter and Gia were associated with the restaurant at the time.) And the experience shows. Front and back of house staff make a 20-dish tasting menu look effortless. Servers are chatty and well-informed, the excellent local craft beer pairing comes with tidbits about the breweries and then there's the food…
Well, the food is pretty much faultless, from the sweetbread and coriander or the scallop and scallion, to the signature pho that comes as delicate slices of wagyu and herbs set in a sliver of aspic. Chef Tung Hoang hits all the high notes.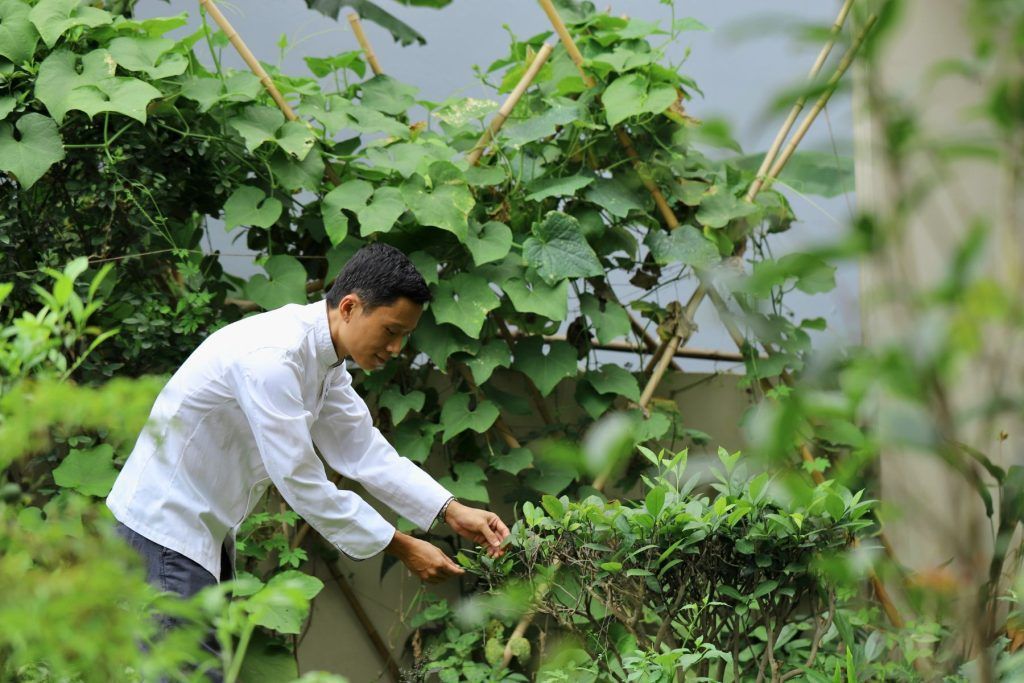 Chef T. H. Trung may be soft-spoken but he is passionate about using local produce and defending Vietnamese cuisine. He styles himself as a gardener, with much of the produce that is served in the restaurant coming from right outside the front door. Guests arriving in this quiet street that is removed from the center of town might think they've reached the wrong address, but once they push the gate they find a magical house where things grow not just around the house but on the roof.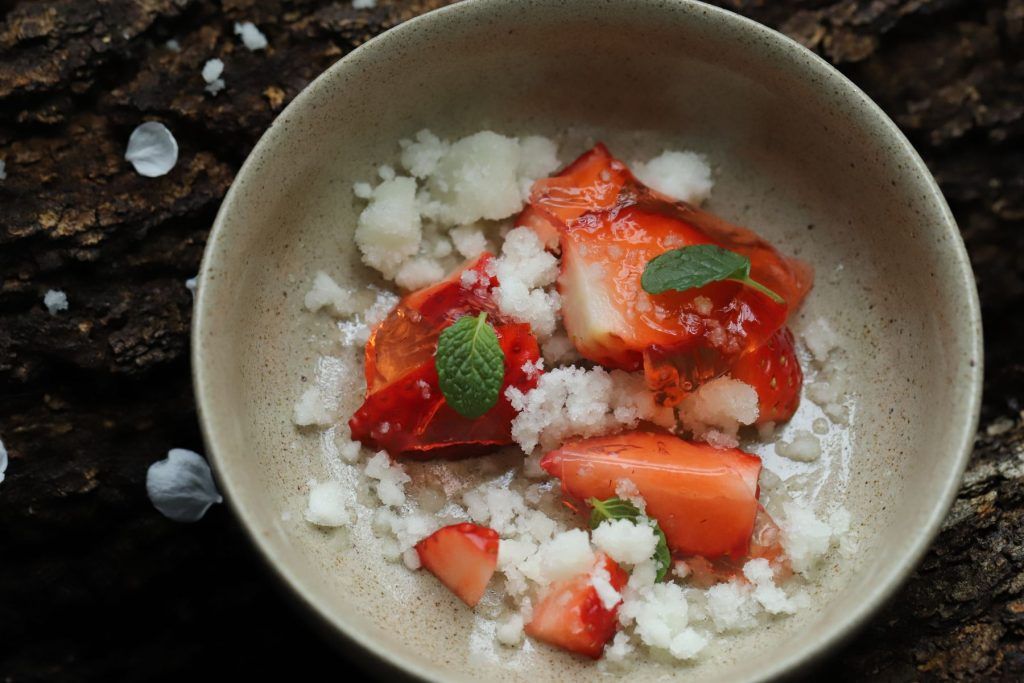 The chef is constantly experimenting to see what greens, tomatoes or herbs grow best here. They appear in dishes like grilled octopus with a variation of tomatoes, sturgeon cooked in hay with ambarella and a texturally snappy jellyfish, coconut and pig's ear starter. A hidden gem.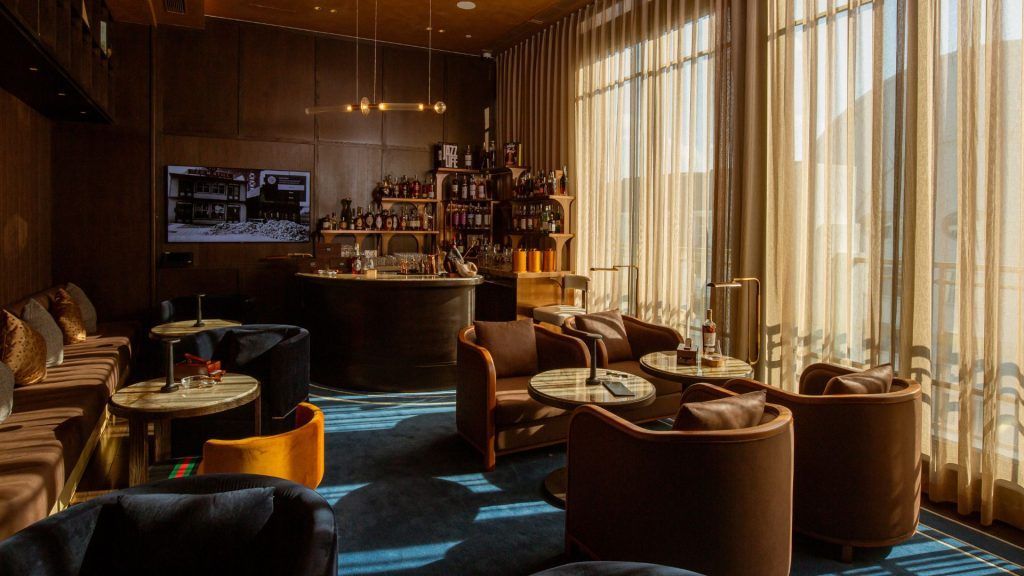 The Capella Hanoi has single-handedly shaken up the F&B landscape since it opened last year. We've talked about modern izakaya Koki before, but throughout the hotel you'll also find Hibana with its Michelin-pedigree teppanyaki; the penthouse Hudson Rooms that serve comfort food (think oyster rolls and mac-and-cheese) and an excellent raw bar. Vietnamese meals at Backstage start with a dazzling table-side pickled vegetable trolley.
But the hotel's best-kept secret is a secret no more: Track 61, named for the Grand Central Station platform that gave celebrities and politicians private access to the Waldorf-Astoria, is a speakeasy/cigar bar you'll have to find the entrance to before you can enjoy the early-20th century vibe, classic cocktails and some oh-so-exclusive whiskey flights. Slip on your smoking jacket and climb on board.
capellahotels.com/en/capella-hanoi/dining/hudson-rooms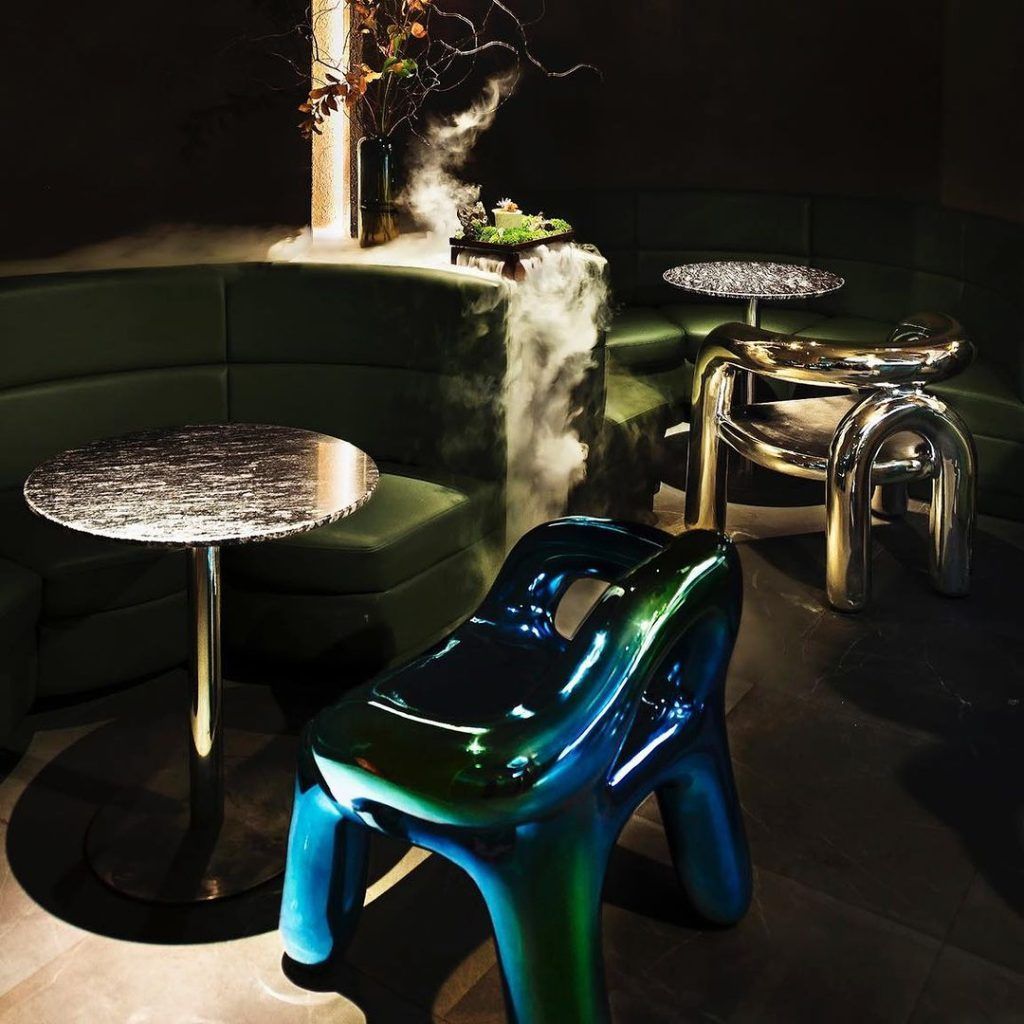 If Track 61 is retro, brand-new Use Bar is resolutely 21st century. The bar's slogan Use, Don't Reuse encapsulates its sustainable philosophy that includes extracting every drop of flavor from jackfruit scraps or coconut husks. The dramatically lit bar looks space age, with backlit flavored spirits (honeycomb, lavender or pineapple rum, anyone?) that are infused in-house and a team of mixologists who take your requests very seriously, walking you through your drinks selections.
For something that is both refreshing and punchy try All About Grape, while Mystic Jungle is agave, chartreuse, truffle, saffron, beetroot, honey and lemon, practically a meal in itself. A new menu of inventive cocktails is coming soon, so get these drinks while you can.