The Maldives For All: An Island Nation Destination Perfect for Muslim Travellers, Family Tourism, and Pure Romance
No matter why you visit the Maldives, you'll find just what you're looking for. From scavenger hunts to sunset cruises and serene sanctuaries, the nation of islands truly offers something for every traveller.
---
So many destinations claim to offer an itinerary for every traveler, but the Maldives truly pleases the wisest range of visitors. From adventurers that love diving and dining on a liveaboard to honeymooners intent on simply spending time together and families looking to relax while keeping little ones engaged, there's a Maldivian destination that's perfect.
Here are three groups visiting the Maldives most frequently over the past few quarters.
---
Halal Hideaways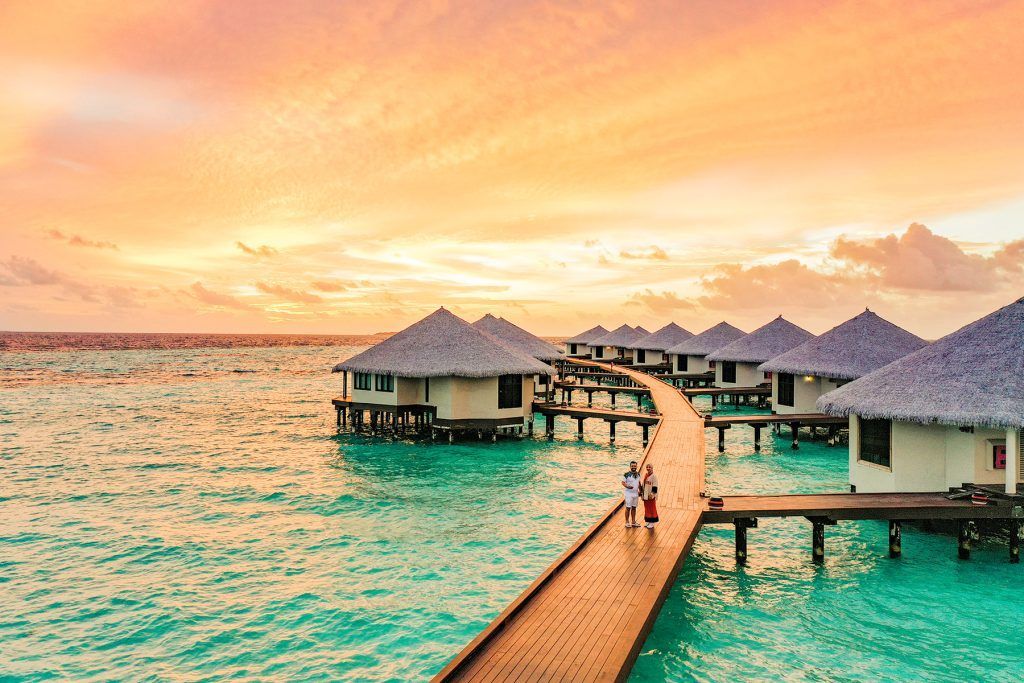 In a Muslim nation like the Maldives, tourists that follow a halal diet and live a religious lifestyle will be thrilled at the amenities readily available.
For example, all of the nation's many large resorts offer halal food and drink in endless flavor combinations that highlight both regional and international cuisines.
The privacy provided by the large resorts is also preferable to Muslim visitors looking to indulge in time alone with friends and family. To accommodate these tastes, most resorts have private villas and compounds with many rooms with a shared central pool to accommodate extended Muslim families.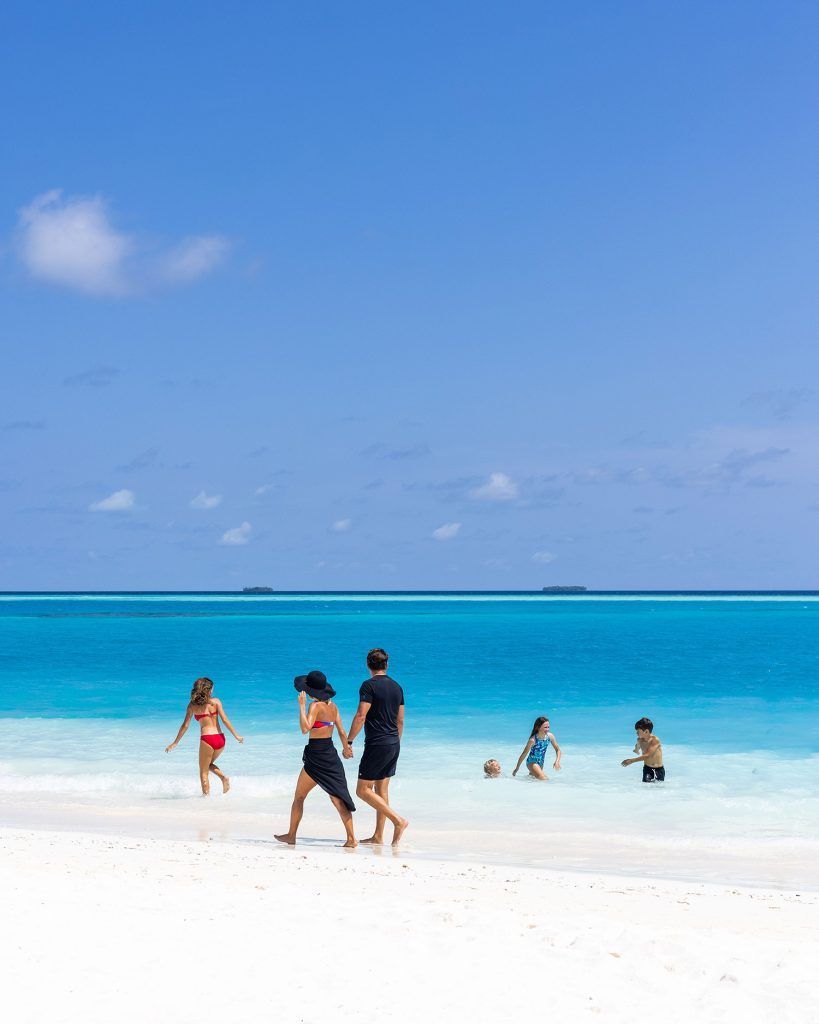 For those looking to learn more about Muslim travel in the Maldives, a magazine dedicated to the subject was launched last year. Maldives Halal Travel Magazine, based in Dubai, outlines every luxury and unusual offering in the country that would appeal to the Muslim travel population.
The print and digital magazine offers not just news and features; but exclusive offers, specialized content creation and information about halal travel fairs. To up the ante further, they have launched their own proprietary Muslim Friendly Travel Ratings (MFTR) and play host to the Halal Travel Awards.
---
Family Fun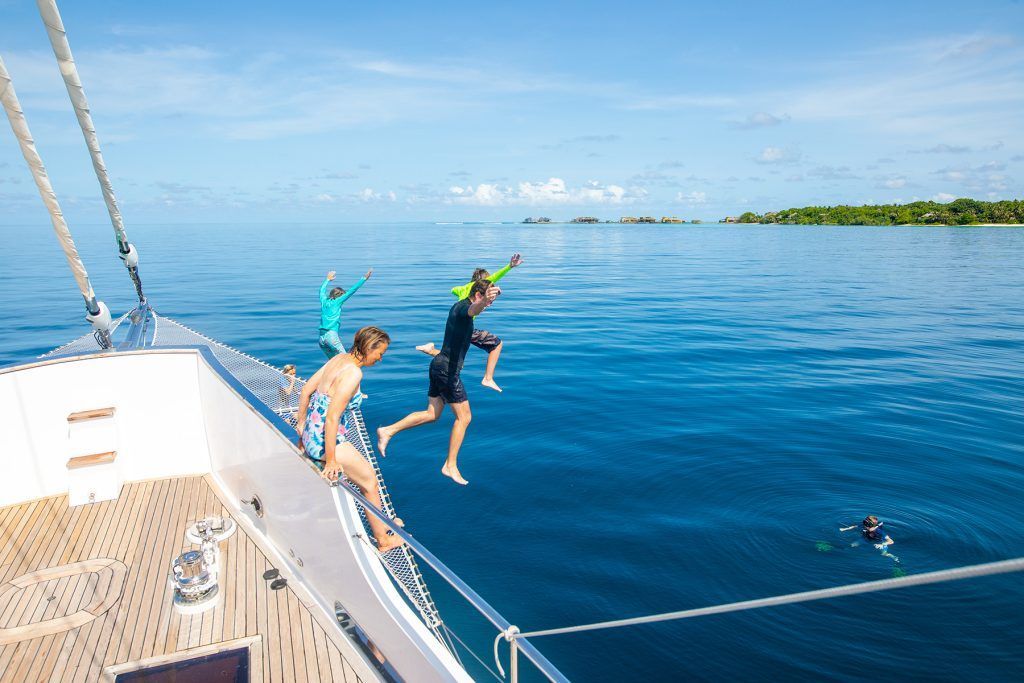 There's no question that young ones love the Maldives. Whether snorkeling, making new friends in kids' clubs or spotting dolphins from a boat, they broaden their horizons by learning about nature in a fun-filled atmosphere.
For parents looking to relax, many resorts have introduced nanny services and a host of other child-specific offerings. From villas with adjoining rooms decorated to kids' tastes to special menus at every restaurant, the resorts work hard to make playtime, naptime, and everything in between a breeze.
---
Romantic Reveries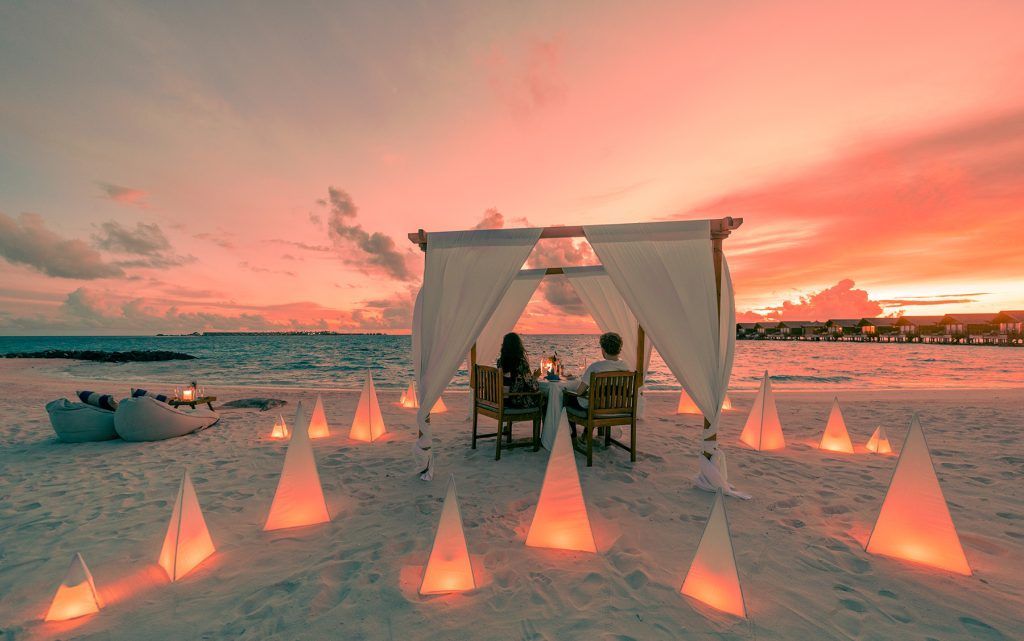 The Maldives is the perfect location for lovers. Wake up to tropical birds chirping outside your villa and take a refreshing dip in your private pool before indulging in an Instagram-worthy floating breakfast.
A walk around the island to take in neverending Indian Ocean views is a favorite way for romantics to pass a few hours before bonding through a session of snorkeling or kayaking.
After a romantic restaurant lunch or perfect picnic, visit the spa for a couples massage. We especially love a seaside, open-air therapy enclave, or a unique underwater treatment center to make the moment unforgettable.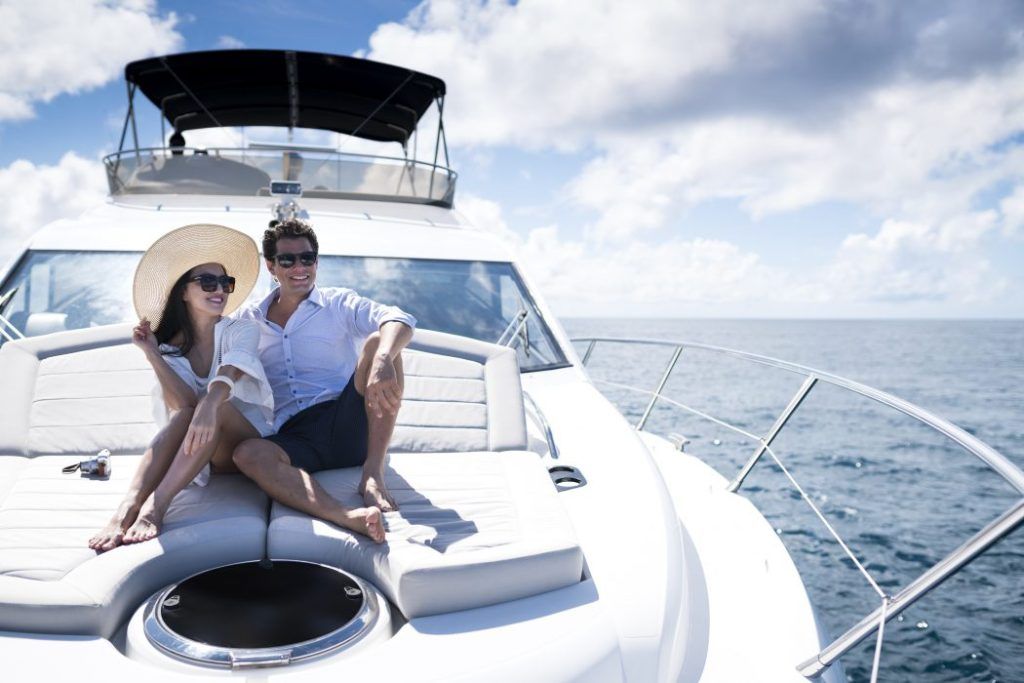 In the late afternoon, board a yacht together to sip champagne surrounded by a blazing sunset while toasting the gorgeous surroundings and your enduring love.
No matter which type of getaway you're planning, the Maldives has you covered with perfect accommodations and activities.
WEBSITE: VISITMALDIVES.COM/EN
2nd Floor, H. Zonaria,
Boduthakurufaanu Magu,
Male', Maldives
Contact: +960 332 3228
Email: info@visitmaldives.com
---
---
---
Article sponsored by Maldives Tourism.
---