The Alqvimia product-based spa treatments at The Oberoi Sukhvilas Spa Resort, New Chandigarh, will heal you physically, psychologically, and spiritually. By Priyanka Chakrabarti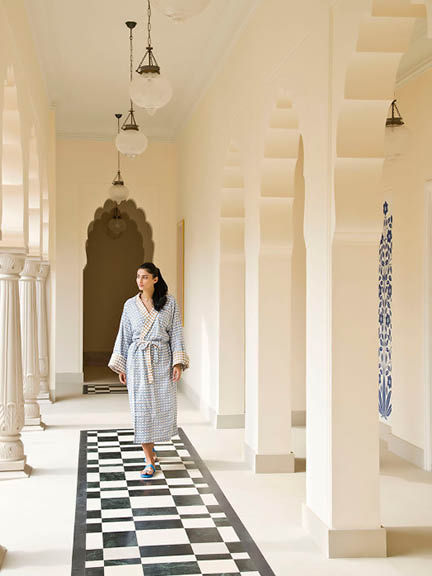 After an hour-long drive from Chandigarh airport, I finally reach The Oberoi Sukhvilas Spa Resort—my home for the weekend. Designed by celebrated French architect Le Corbusier, this property is an oasis of harmony. As I walk towards my villa, I can see why it is the most talked-about wellness destination in North India—think endless expanse of gardens and water bodies coupled with stunning fountains. Its soothing effect almost immediately washes over me, and I feel a sense of comforting warmth embracing me.
I have come here to meet Idili Lizcano, founder of Spanish beauty and wellness brand Alqvimia. The property's spa has partnered with Alqvimia; this brand hails from the Spanish side of the Pyrenees and is known for its natural products created lovingly to balance the mind, body, and soul.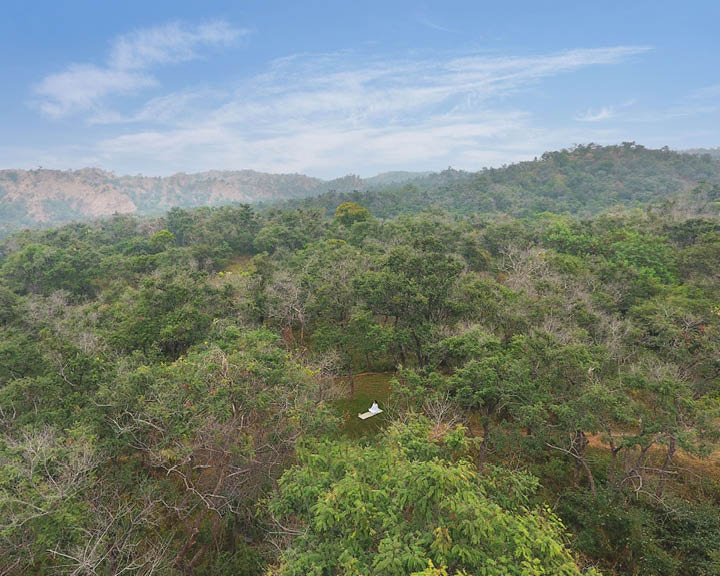 Lizcano explains why natural has become the new luxury, and how he conceptualised this unique brand: "I was in a spiritual quest when I was 24. I travelled to North India, and I found my guru. I find Indian culture to be very profound, filled with beauty and refinement. I must have been connected to this place in one of my past lives because it feels like a homecoming, every time. My brand, Alqvimia, was created with a spiritual vision. The word 'Alqvimia' means transformation. Now, the universe has three dimensions–physical, energy, and light or consciousness. Alqvimia aims to unite all three to bring out the luminosity in each one of you; ultimately, real beauty is connected to light."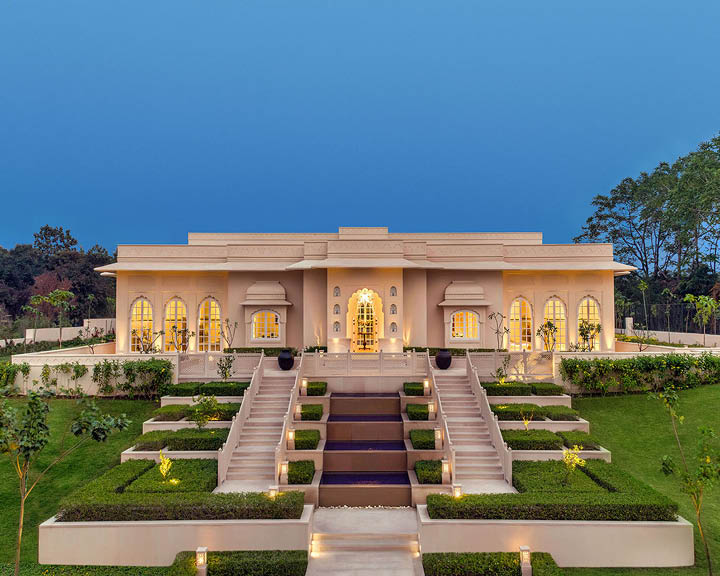 According to Lizcano, if you're not healthy, you can't be truly beautiful. This is where his exclusive essential oils come to play. He says, the power of flowers and their aromas have healing properties, and if used in the right manner, they can balance and restore one's mind, body, and spirit.
I get a whiff of Bulgarian rose oil, which is known to open up the heart chakra and is a symbol of feminine energy. Then, I sniff Jasmine oil, which instantly puts me in a daze–a feeling of sensuousness and comfort washes over me. Lastly, I breathe in the fresh aroma of Neroli, which is known to heal psychological wounds. The Alqvimia method of therapy starts with a polarity test to check one's energy balance (yin and yang), followed by a biological age test to determine one's metabolic age, physical health, and condition. I take the polarity test and find out that my sacral chakra is blocked. Based on the result, Lizcano suggests I go for an Ayurvedic spa treatment at the spa where the therapist uses the Queen of Egypt body oil by Alqvimia to balance my chakras.
The tranquil spa is filled with natural light and is spread over 1,115 square metres, adjoining a natural forest. Bejewelled with water bodies, the spa is carefully designed so as to instil a sense of relaxation and promote the true essence of well-being.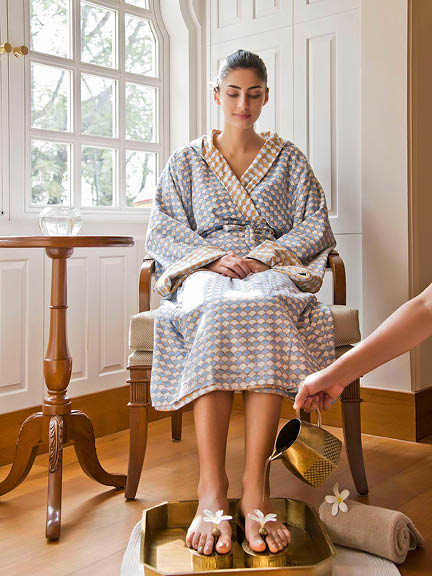 I am offered a hot cup of coriander water, which is known to balance one's pita dosha. My masseuse, Marty from Mizoram, escorts me to the therapy room. I sit on a comfortable chair next to a large window that opens up to a sprawling garden, and I dip my feet in a copper vessel. Marty gently washes my feet with lukewarm water, prepping me for the therapy. I lie on the therapy bed in face-down position to experience one of the most soothing massages I've ever had. A combination of long and soft strokes coupled with careful kneading of my back and shoulders leaves me feeling refreshed, polished, and supple.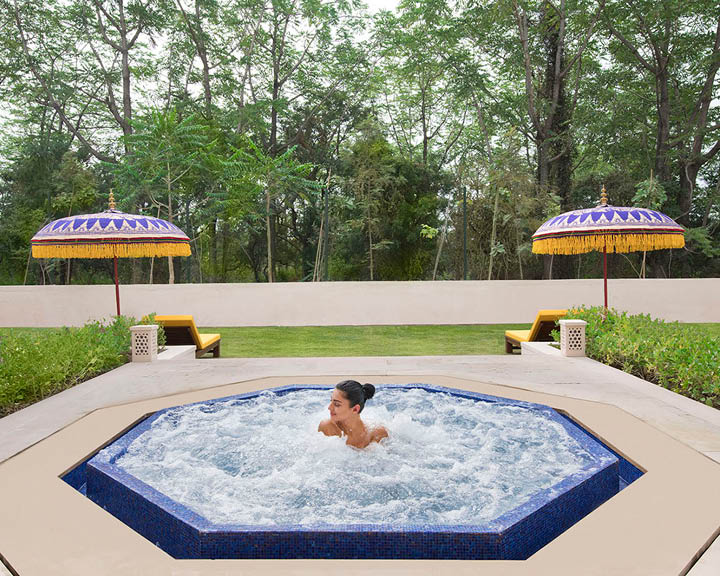 The resort extends this concept to my plate, ensuring all my senses are awakened. Over two days, I sample some enchanting and healthy delicacies at their restaurant, Anant Mahal. My favourite is the Ayurvedic thali. By the end of the trip, I can safely say, I do achieve 'sukh' in a matter of 48 hours. oberoihotels.com
#TNLPicks
The 60-minute aromatherapy is a relaxing affair. The blissful aroma of natural oils extracted from herbs and flowers soothe your senses.
Related: Check Out The Oberoi Sukhvilas Spa Resort's Wellness Therapies: A Good Place to Heal!