Discover a new pathway of health, happiness and fulfilment with Soneva Soul, a new transformative wellness concept from Soneva. By Bayar Jain
Launched at the end of 2021, Soneva Soul unites science and innovation to reconnect the mind, body, and soul. This new transformative wellness concept by Soneva aims to support every aspect of life: rest and recovery; healing illness; improving physical or mental performance; or simply indulging and relaxing in exquisite surrounds at Soneva Soul's new island wellness centres at Soneva Fushi and Soneva Jani.
The intuitive therapies here—each of which can be personalised for individualistic wellness journeys—harness traditional wellness practices like Ayurveda, traditional Chinese medicine, and herbalism. On the other hand, innovative treatments are informed by latest diagnostics and therapeutic biomodulation, such targeted vitamin therapies, cryotherapy, platelet-rich plasma, ozone therapy and hyperbaric oxygen therapy. In each, a team of resident therapists and global network of wellness specialists guide the way.
Wellness Experts at Soneva Soul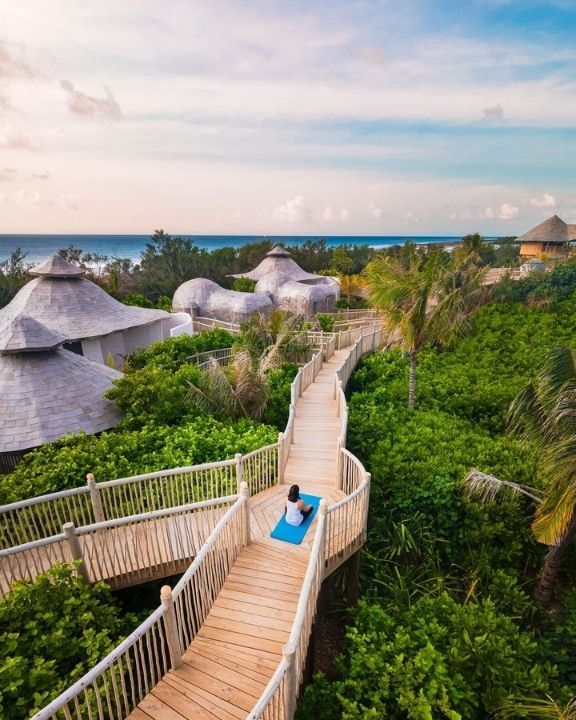 These in-house therapists also bring with them a menu of treatments drawn from their personal healing heritages. These include rituals like Ibu Secret, a full body energy massage by therapist Canca who seeks inspiration from her mother's healing hands to nurture and rebalance the body and eliminate toxins; or a Tok Sen massage by Piyada, a traditional northern Thai massage, which uses wooden mallets and pegs to hammer tension away.
Additionally, the permanent Soneva Soul team is complimented by an ever-changing calendar of residencies from visiting wellness specialists. Each of these experts are chosen for their vast experience across a rainbow of wellness practices, healing therapies and spirituality. Think Reiki, body work, and osteopathy, to name a few. Those looking for an experiential functional gym-based fitness can opt for movement programmes led by master fitness trainers. On the other hand, yoga and mindfulness masters lead individual and group sessions to help re-ground and reconnect, while specialist sleep programmes help unlock the secrets of a healthier night's rest.
Wellness Calendar for 2022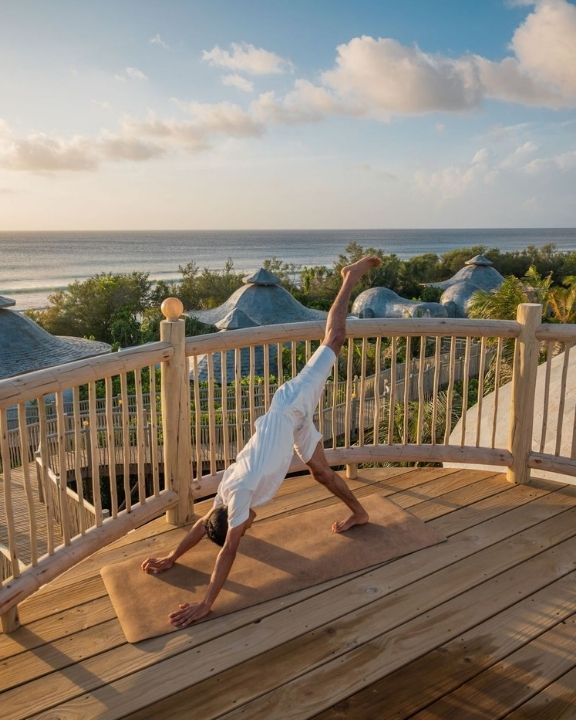 For Soneva Soul, 2022 will begin on a healing note, courtesy: a host of wellness specialists who will be welcomed at Soneva Fushi and Soneva Jani. For instance, Martina 'Ama' Amati, a BAFTA-award winning filmmaker and free diver will be at Soneva Jani until January 6. Her underwater movement sessions will delve into the meditative breathing and mindfulness techniques she uses while capturing underwater scenes.
This will be followed by Roger Moore, credited as the one of the world's top therapists, who will visit both the properties throughout January. Moore will be at Soneva Jani from January 2 to 9, followed by Soneva Fushi from January 10 to February 15. Around the same time, till January 13, master fitness trainer Johnny Owen will be continuing his long-term residency at Soneva Fushi. Professional dancer, Stott pilates trainer, celebrity fitness coach and founder of the Eastwood Movement Method, Monique Eastwood, will be at Soneva Jani and Soneva Fushi from January 17 to 24. Mindfulness expert Claude Simard and healer Jill Banwell will be hosting healing sessions at Soneva Fushi until January 8, followed by Soneva Jani from January 9 to February 28. Osteopathic specialist Hortensia Corredoira will be making a welcome return to Soneva Fushi until May 6.
To find out more about Soneva Soul, and the visiting programme of wellness specialists, click here.
Related: The Iconic Jaipur Literature Festival To Debut In Maldives At Soneva Fushi