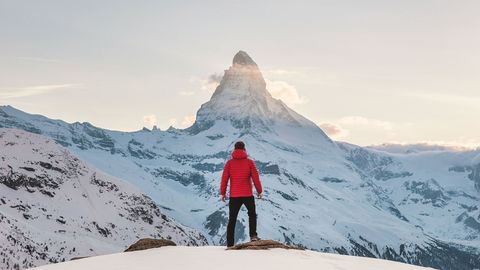 The latter half of the 2010s saw the rise of veganism in India. Veganism was marked as the top consumer trend in 2018. As veganism is gaining mainstream popularity, we take a look at some of the most popular vegan travel bloggers in India and abroad.
Veganism as a lifestyle has taken off in the last few years. Around the world, people are increasingly turning to a plant-based lifestyle. There are many reasons behind the same – health concerns, environmental concerns and a lot more. Travelling when you're vegan can get a bit tough, knowing that you may not get proper food everywhere.
However, with the advent of veganism and social media, information about vegan restaurants and dishes is available everywhere. And if you're travelling, social media is the place to turn to for recommendations for the same. If you're a vegan looking for travel inspiration, turn to these vegan travel bloggers on Instagram for the best inputs for your trip.
Vegan travel bloggers you must follow on Instagram
Amélie (mostlyamelie)
View this post on Instagram
With over 11,000 followers on Instagram, it is safe to say that Amelie is someone who knows what the people want, when it comes to vegan travel. A yoga practitioner, Amelie shares posts on fitness, travel and plants, combining them with her vegan lifestyle to answer all questions about being vegan and travelling.
Pooja Sundrani (pooja_onegirlonejourney)
View this post on Instagram
With a massive following of more than 67,000 followers on Instagram, Sundrani is one of the leading vegan travel bloggers in India. Born in Karnataka and based out of Mumbai, Sundrani adopted veganism after a trekking trip to Hampta Pass in 2019. She has been a nature and animal lover since her teenage and her love for them is what made her adopt the vegan lifestyle. On her Instagram, she posts about her travel experiences as a vegan. For instance, she posted a video about a vegan kulfi she had tried in Pushkar or a glass of vegan thandai that she enjoyed, or a reel on how to make vegan ghee at home.
Calen Otto (unruly_traveller)
View this post on Instagram
Calen is the creator of the popular "WanderWoman" travel blog. Unruly Travel was born out of her solo budget trip on a bike across the USA. The adventures she embarked upon were the inspiration for her posts as well as her podcast. And her vegan lifestyle only shows that budget travel (and travel in general) is definitely possible no matter your food choices.
Prakriti Varshney (itisinthename)
View this post on Instagram
Prakriti Varshney recent`ly became India's first vegan woman to scale Mount Everest at the age of 26. The popular travel blogger adopted veganism five years ago. Her decision was led by the impact of the dairy industry on the environment. Even during her expedition to Everest, Varshney stuck to following her vegan routine. She hails from Delhi and has been an avid traveller for a long time now. She loves the mountains and was the second Indian woman to scale Mount Ama Dablam in Nepal.
Rebecca (veggiesabroad)
View this post on Instagram
She may have a few followers, but Rebecca's Instagram account is proof that vegan food and travel do go together. Through her social media she shares tips on where to find the best vegan food when travelling, tips and tricks to get through major festival seasons and how to enjoy while embracing local culture.
Nandita (veganhaventravel)
View this post on Instagram
Nandita, the woman behind Vegan Haven Travel, started her journey in 2020, the year of the pandemic. Based out of Helsinki, she shares travel tips and tricks, restaurant reviews and more on her blog. She also shares ethical travel inspiration for her followers and shares pictures from her trips.
Josh and Sarah (veggievagabonds_)
View this post on Instagram
Josh and Sarah started Veggie Vagabonds thanks to their matching morals, a fierce appetite for adventure and a passion to explore the world. The two have been travelling over the world and they do their best to protect the environment with their travel ideologies, vocalisation against animal cruelty and more.
Kristin Lajeunesse (wtfveganfood)
View this post on Instagram
Kristin Lajeunesse is the brain behind the award-winning blog Will Travel for Vegan Food. She hails from New York and has been writing about vegan restaurants since 2011. She likes to call herself a business and lifestyle strategist who loves to document the nomadic lifestyle. She has been a vegan since 2006 and a traveller since 2011. Lajeunesse has travelled to all the 50 states of the USA and 21 countries. She has also written a book titled Will Travel for Vegan Food, which documents her experiences of visiting 547 vegan restaurants in 48 states.
Shivya Nath (shivya)
View this post on Instagram
One of the most-loved travel bloggers in India, Shivya Nath grew up in a butter chicken-loving, lassi-guzzling Punjabi family and was first introduced to the idea of veganism on an unfortunate 'chicken bus' ride in Nicaragua. Shocked to learn of the animal cruelty involved in procuring food items including meat, seafood, dairy products, eggs and honey and lifestyle products made from leather, silk and fur, Nath pledged to eliminate them from her diet and lifestyle. She connects with local vegans through Facebook groups, Instagram and Airbnb before embarking on a trip to a new country. To know more about her experiences, click here.
Justin P. Moore (lotusartichoke)
View this post on Instagram
Justin P. Moore is known for his vegan cookbook project titled The Lotus and the Artichoke. He has travelled to over 50 countries and has been in thousands of restaurant kitchens. His main reason to travel the world is to find out new recipes, teach cooking, and inspire vegans across the world. Moore's passion lies in discovering local delicacies in unexplored places of the world. His Instagram feed takes you through unique and underrated experiences. For instance, a vegan dessert in Kolkata or a vegan lunch in north Ethiopia.
Selene Nelson (selene.nelson)
View this post on Instagram
Selene Nelson is an eminent writer and journalist who likes to write on travel, food, animal rights, lifestyle, and even criminal justice. Her book Yes Ve-gan talks about the burning questions surrounding veganism from choice, ethics, and ecology to fitness, health and beauty. Nelson quit her job in 2016 to travel the world, and since then her passion for globetrotting hasn't abated. She has been to more than 50 countries. She has also appeared on several shows, including BBC Sunday Morning Live and The One Show to talk about veganism and the attitudes toward it.
Aakash Ranison (aakashranison)
View this post on Instagram
One of the leading vegan travel bloggers and influencers in India, Akash Ranison calls himself a climate warrior. He has been working towards simplifying climate and sustainability. He believes that one should only eat plant-based food. He has been eating plant-based for the last four years or so and thinks that it's healthy and tasty. This is how Ranison is taking his carbon footprints low drastically. He thinks that even non-vegetarians should switch to plant-based food items like plant-based chicken nuggets that taste like chicken.
Justin Plus Lauren (justinpluslauren)
View this post on Instagram
Run by Canadian couple Lauren Yakiwchuk and Justin, this popular blog is all about outdoor adventures, exploring nature, and visiting cities and small towns. Lauren has always been passionate about eco-friendly travel and responsible wildlife tourism. She has followed a vegan diet since 2009 and she is proud to be the owner of one of the first vegan travel blogs. The couple loves to write about history, culture, architecture, and street art.
Rohit Tripathi (plantbasedrohit)
View this post on Instagram
Rohit Tripathi has been a vegan for over six years. The fitness enthusiast and avid traveller believes that everyone can easily find vegan food everywhere. They just need the will to look for it. From homemade vegan pizzas to vegan dahi papdi chat, Tripathi's Instagram feed is blessed with vegan recipes. He also shares useful tips on bodybuilding while being a vegan along with ideas for vegan recipes.
Daisy May Queen (daisymayqueen)
View this post on Instagram
Daisy's bio on Instagram suggests that she is a cow lover. "Love cows, don't eat them, don't milk them," it says. Based out of Rishikesh in Uttarakhand, Daisy adopted a vegetarian lifestyle at the young age of 17, thanks to her visits to the ISKCON temple in Buenos Aires' Belgrano. She was always inclined towards Indian philosophy. It was after she came across the plight of cows during the milking process that she decided to be a vegan traveller.
Randy (veggievisa)
View this post on Instagram
Randi's Instagram handle veggievisa and travel website Just a Pack are great for newly turned vegans, seeking to lead a sustainable lifestyle. Randy's Instagram handle features posts about her experiences at vegan restaurants across the world. She also posts about shopping in vegan-friendly stores and vacationing in eco-friendly hotels. She also shares vegan recipes on her blog, which helps her readers in adopting the vegan lifestyle.
Hero and Featured Image: Courtesy of Joshua Earle/Unsplash
Related: TL Conscious Travel List: 13 Sustainable Experiences & Destinations Around The World
Written By