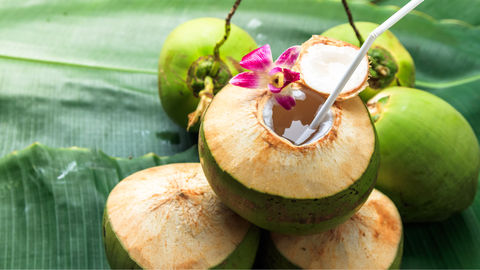 Bidding adieu to plastic is the only way to go forward, and these local businessmen are showing how to do so in the most innovative ways. By Gayatri Moodliar
Tamil Nadu has already made its move towards an eco-friendly future by banning single-use plastic, the effect of which started in the beginning of 2019, and locals are already displaying their creativity at producing sustainable alternatives—local coconut water sellers, to be more precise, are making waves with their crafty new straws.
A report by The News Minute found that some sellers are using leftover papaya stalks to enable the consumption of a staple beverage, and they reported the observations of a resident of the area, Thangam Pandiyan, who shared the insights of one of the sellers. "He had collected them from his own farm and these are available in plenty in papaya farms. This is the stalk that bears the fruit and the leaves. And farmers usually keep trimming the leaves so there's plenty of stem available. It is interesting that he has made use of them," Thangam shared.
Some other innovative methods involve the usage of bamboo stems, from which multiple straws can be made. The bamboo also adds its own unique flavour to the beverage.
All these alternatives just go to show that there are innumerable ways to survive without plastic, and some of them actually lead to an enhancement of flavour. The Tamil Nadu government shows no sign of slacking on the ban, and the Madras High Court actually dismissed a petition to withdraw the ban on plastic.
Tamil Nadu clearly has awakened in terms of conscious living. What about the rest, India?
Related: Here's The Ultimate Guide To Sustainably Accessorising Your Travels
Written By