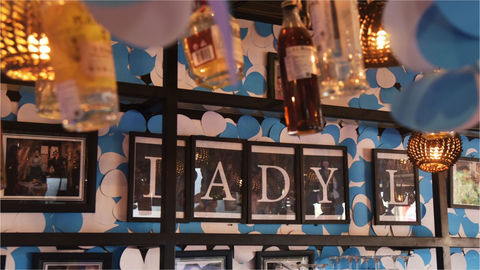 Bali's farm-to-table rooftop dining restaurant – Grow – with a healthy culinary concept, has introduced a line of experiential and artisanal food and beverage that brings together gastronomic creativity and sustainable dining experience at the new pop-up bar called Lady L. By Team T+L
Located on the ground level of L Hotel Seminyak, Lady L bar is inspired from the 1965 comedy film Lady L, based on the novel by Romain Gary and directed by Peter Ustinov. Starring Sophia Loren, Paul Newman, David Niven and Cecil Parker, in the lead, the film focuses on a vivacious Corsican lady as she recalls the loves of her life, including an anarchist and a Parisian aristocrat.
Lady L, as a personality, is an embodiment of empowerment, passion, love and appeal. Just like the legendary actress in the movie who mimics life with zest and oomph, and is filled with love and surprises; Lady L bar evokes a similar feeling in you. It is a place fit to relax and bond over with your loved ones; especially if you're in need of a break from the hustle of life.
At Lady L, they celebrate modernity, femininity and organic charm. Decked in delightful flower paper pops aka origami, natural motifs and pastel memorabilia, it's a fashionable place for everyone — from digital nomads to a group of people looking to unwind.
The menu here includes a variety of canapés and invigorating cocktails that are prepared using the island's freshest and most popular ingredients. Fruits are used extensively in preparing the food and drinks, making the dining experience satisfying and super presentable.
Today everyone looks forward to new facets of enjoying their cuisine; and the only way to keep up is to offer more than just the ordinary. It's important to practice fluidity by balancing the use of locally-sourced products and avoiding western influence in the cooking methods. And that's where this dainty bar wins.
Lady L is located on the trendy strip of Seminyak – Petitenget in Bali, a neighbourhood so iconic, you would never want to leave.
RELATED: 5 Spas in Bali That Define Ultra Luxe with their Settings
Written By