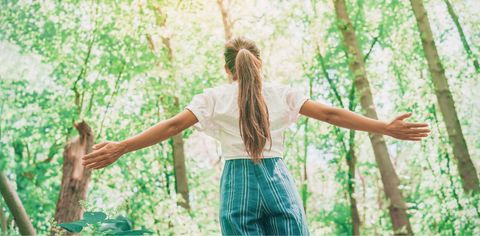 Travelling is an energy-consuming activity, and if not planned well, a single trip can generate a massive carbon footprint. So, if you're someone who is looking for eco-friendly travel, these tips will not only help you achieve that but also teach you to imbibe the same principles in everyday living for a more sustainable lifestyle! By Anushka Goel
Exploring new places brings about a thrill like none other. Hopping on a plane and covering long distances, just to be able to witness a new destination and gain new experiences is an adventure, but it comes with an immense amount of harm to the environment – if not planned properly. So, in case you are looking to be eco-friendly on your travel, here are some ways to curb your carbon emissions and be more mindful of the environment.
Tips for eco-friendly travel and leading a sustainable lifestyle
Carry a reusable bag
View this post on Instagram
One of the ways we create trash on trips and on simple visits to the supermarket is by accepting the plastic bags that we get. Instead, carry your own jute or cotton bags whenever you step out of your home or hotel room – whether on a trip or otherwise. A lot of reusable bags come in compact sizes and pretty prints and can be easily carried in purses, for ease of use, making it easier to refuse the thin, flimsy plastic bags that stores offer. And in case you do end up getting plastics, be sure to reuse them in some way or the other – give them away to a vegetable vendor or use them as a trash can liner.
Carry your own water bottle
View this post on Instagram
Another easy way to control your consumption of single-use plastics is to carry a water bottle wherever you go – whether it is a short walk or a trip to the supermarket, or even when you're travelling. These bottles come in handy whenever you're thirsty and help you avoid using plastic. What's more, you can easily get them refilled with drinking water at kiosks or restaurants to ensure you don't buy a bottle, only to throw it away later!
Keep a cutlery kit handy
View this post on Instagram
Always carry a small pouch with a reusable straw, spoon, fork and some cloth napkins. Even better if you can carry your own tiffin box to eat out of or pack food to bring home/carry leftovers to your hotel room to binge on later! This will make refusing single-use plastics easier, and your little kit will also be a conversation starter no matter where you go.
Pack your own toiletries (but don't buy them in sample sizes!) This is probably among the easiest swaps to make for eco-friendly travel. Decant your favourite shampoos and gels in travel-sized bottles you may have collected from previous trips (in case you cannot do without liquid products). Better still, pack your favourite soap and shampoo bars which will surely last you throughout your long trip and help you stay clean, without the mess, and even avoid the use of hotel toiletries! However, do not go purchasing travel-sized bottles of your favourite products from the market, as that will only defeat the purpose of reducing your carbon footprint.
Switch to bamboo toothbrushes, tooth powders or dental tabs and neem combs
View this post on Instagram
Another super simple swap for an eco-friendly lifestyle and travel is to use bamboo toothbrushes and tooth powder/dental tabs. Bamboo toothbrushes are decomposable (except for the bristles in most cases) and tooth powders/dental tabs take up way less space than a traditional tube of toothpaste.
Also, another easy switch to make is to replace your plastic combs (only if they are in poor condition – use them until they die on you) with neem ones. These combs are anti-bacterial and decomposable, and will ensure your mane stays tangle-free and luscious!
Travel light
View this post on Instagram
Travelling light not only allows you to be more mindful of the stuff you're carrying for the trip, but ensures you remain careful to not tear your clothes or lose some of your stuff. Pack clothes that are comfortable, easy to wear and style in different ways. As for makeup, carry stuff that can be used in multiple ways – such as primer + foundations, lip and cheek tints, and lip colours that double up as eyeshadows or blushes in case you want to do a full face of makeup. And be sure your skincare collection is a carefully curated, minimalistic routine that allows you to make the most of it even while travelling!
Switch to natural fibres or recycled plastic clothes
View this post on Instagram
This is a major one, as among the biggest polluters is the fashion industry. Opting for sustainably-made clothes and footwear such as shoes made with recycled plastic, clothes that are pure cotton, linen or jute and activewear that is made sustainably will go a long way in making fashion sustainable. Better still, thrift clothes and buy them second hand, to extend the life of what already exists on the planet. And while travelling, these pieces not only make a fashion statement but also make for an eco friendly lifestyle and travel.
Eat local and use local transportation as much as possible The best way to explore a new place is on foot or via public transport. Not only does it teach you to use local currency (in case you're travelling abroad) easier, but it also ensures that you get a better feel of the place and learn new things about the same. Another great way to explore a new destination, while being sustainable, is to eat local – whether it be local delicacies, fruit and veg or more. This uses lesser carbon footprint than getting your favourite avocadoes wherever you are (as there's less transportation involved), making your lifestyle and your trip greener than it was before.
Cycle or walk for short distances
View this post on Instagram
Whether in your own city or travelling, avoid using motor vehicles to cover short distances. Instead, walk if the distance is walkable, or use a bicycle (purchase one or rent it if you're in another city). Not only does it bring in some much-needed exercise, but this will also help you know the city and your surroundings better.
Rethink your food waste
View this post on Instagram
This one works both as an eco-friendly travel tip as well as a sustainable lifestyle tip. How? When you're travelling, be sure to travel only as much as you can consume, and if there are leftovers, pack them in your own containers to eat later. And if you are at home, all the food waste – scraps, spoilt food and more – that you generate can be composted at home, and given back to plants in your home or community!
Hero and Featured Image: Courtesy of Shutterstock
Related: Your Perfect Sustainable Travel Accessory, Based On Your Zodiac
Written By