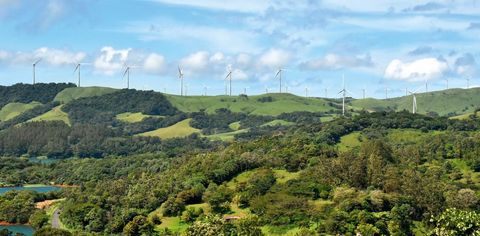 Here is our handpicked list of 13 experiences and destinations across the world for your next conscious travel trip. By Team T+L India & SA
Discover the Rich Heritage of AlUla's Oasis | Saudi Arabia Apart from its well-preserved tombs, natural rock formations, and sustainable resorts, AlUla in Saudi Arabia is also home to a lush oasis nestled within Wadi al Qura, or the Valley of Villages. The oasis of AlUla was a welcoming place for merchants, residents, travellers, and flora and fauna for thousands of years. Before civilisations cultivated the region, the natural springs in AlUla nourished indigenous plants like juniper bushes and acacia trees. Later, Nabateans learned to harness water and introduced new crops to the region. The present-day Heritage Oasis Trail stretches for about three kilometres from the Orange Path to the Dadan Visitor Centre. Walk along the trail with a local guide and explore groves of date palms, clusters of citrus trees, and carpets of aromatic herbs such as basil and mint. Each year, AlUla's 2.3 million date palms produce more than 90,000 tonnes of dates, while around 200,000 citrus trees are laden with 29 varieties of the fruit, from torounge (a hybrid of lemon and pomelo) to oranges, ruby red grapefruit, sweet lemons, and kumquats. The fertile soil also fosters Moringa Peregrina trees that produce moringa oil, a premium commodity that has been exported from AlUla for centuries. Experience the joy of simple living as you sit on a palm tree swing, sip on freshly squeezed orange juice or a cup of mint tea, and listen to farm stories. The local farmers will also let you help scatter seeds of plants like carrots and onions, and feed chickens and ducks, while the guide beguiles you with tales of ancient kingdoms. Stock up on fragrant soaps, lotions, and candles made from the local moringa oil as a memento of your time at the oasis and reminder to take up more conscious travel trips around the world.
Live the Caribbean Way at Petit St. Vincent | St. Vincent and the Grenadines A secluded private island resort in southern Grenadines, Petit St. Vincent is a 115-acre tropical paradise. Indulge in the slow life with private island picnics and beach barbecues, or swim with sea turtles and go kitesurfing. The resort also lays claim to some progressive efforts in sustainability. A reverse osmosis desalination plant processes ocean water to supply safe freshwater from every tap. Fallen leaves, cut grass, and seaweed serve as natural fertiliser to the chef's garden. The organic garden—in sync with the hotel's farm-to-fork philosophy—grows an abundance of fruits, vegetables, and herbs. A reef restoration project—in partnership with Philip Stephenson Foundation and CLEAR Caribbean—works towards repopulating nearby reefs. It's the Caribbean way of life, with a purpose!
Explore Rich Biodiversity | Costa Rica With some of the world's most gorgeous natural wonders—from volcanoes to rainforests, pristine beaches to lofty mountains—Costa Rica is home to more than five per cent of the planet's biodiversity, making it a great spot for a conscious travel trip. This Central American country is a leading example in sustainability, with 98-99 per cent of its electricity being produced from renewable resources and almost 30 per cent of its land being preserved as national parks and wildlife reserves. Experience its natural bounty with an 8D/7N tour by Discova that starts with a hike on the slopes of the magnificent Arenal volcano and includes a trip to the Monteverde Cloud Forest Reserve to admire the rich variety of flora and fauna, and concludes at the Manuel Antonio beach with a catamaran cruise that allows a glimpse of its marine life.
Go on a Moustache Tour | Slovenia Slovenia ticks 96 out of 100 sustainability indicators—environment, culture, authenticity, biodiversity, and so on. Additionally, the centre of Ljubljana, Slovenia's capital, has been a car-free zone since 2008. The city has also earned the title of European Green Capital. Ljubljana has established a Green Supply Chain project to promote the use of locally produced food in hotels and restaurants. Even the waste disposal system of the city is admirable—while waste containers at the city centre are located underground, the city has the highest rate of household waste separation in the European Union. A unique way to see the marvels of the city is on the Moustache Tour. Guided by three moustached men—an architect, a writer, and a painter—this cycling tour reveals the city's best kept secrets.
Enjoy Close Encounters with Marine Life at Daydream Island |Australia Located within the Great Barrier Reef Marine Park, Daydream Island Resort offers unparalleled access to a live coral reef. While a limited number of day visitors have access to the island, the resort offers a variety of accommodation options, and has three beaches as well as a tropical jungle. But the biggest attraction is the Living Reef, a coral lagoon that is home to more than 100 species of marine life. You can become a Reef Ranger and gain access to restricted areas of the lagoon and assist marine biologists in the public fish feeding show, or book a guided snorkel of the Living Reef, get up close to stingrays and reef sharks, and enjoy the new Touch Tank and Underwater Observatory.
Research a New Species of Chameleon | Madagascar Madagascar is one of the 17 megadiverse countries of the world, and 80 per cent of its species are endemic. But the island is a victim of over-exploitation—more than 90 per cent of its energy comes from non-renewable sources. While eco-tourism is popular, as it offers immersion into 19,000 plant species and more than 1,00,000 species of fauna, a conservation programme promises to be more memorable and purposeful. SEED Madagascar Conservation Research Programme has been conducting community-based conservation activities in the forests of the Anosy region, where volunteers can participate for anywhere between two weeks and 10 weeks. Take your pick from programmes like edible insect farming to endemic palm research and conservation, and researching a new species of leaf chameleon.
Indulge in Sustainable Sightseeing in Gothenburg | Sweden Besides being a scenic seaside city, Gothenburg boasts a buzzing craft beer scene and an avant-garde culinary culture with plenty of locally produced, organic, vegan, and vegetarian options as well as the finest meats, seafood, and 'rescued lunches'. For five years in a row, the city was ranked as the world's most sustainable destination by the Global Destination Sustainability Index. While almost all of its public transport runs on renewable energy, 95 per cent of its hotels are eco-certified and its airport has been certified to the highest level of the Airport Carbon Accreditation scheme. Tikitut community-based tourism offers sustainable sightseeing activities, from nature walks and shopping excursions to seafood safaris on boats with fuel-efficient engines, and kayak and canoe rentals.
Explore the Swiss Countryside on a Bike | Switzerland Switzerland's sustainability strategy has found an expression in the term 'Swisstainability'. There is now a greater focus on offering activities with a modest carbon footprint. With over 12,000 kilometers of signposted cycling paths, you can cycle your way through Swiss parks, by the water, through the vineyards, or take circular tours in some of the prettiest towns. Then there are e-bike tracks ranging from 30 kilometres to 155 kilometres. With easy rentals and inter-connected railways, you can traverse the entire country with a combination of biking and scenic train journeys.
Stay at the First Private Marine Protected Area in the World | Tanzania Chumbe Island Coral Park, off the coast of Zanzibar, was the first privately established and managed Marine Protected Area in the world—an ideal spot for a conscious travel trip. Developed in 1991, it has been a protected area for more than 20 years now, making it extremely rich in biodiversity and rare and endangered plant, animal, and marine life. The island has only seven eco-bungalows. With more than 200 coral species on just one kilometre of reef, the 'underwater forest' is home to more than 450 varieties of fish and turtles through the year. The state-of-the-art eco lodge is fully funded by ecotourism and is a fine example of sustainable living, from rainwater harvesting to composting toilets and the use of biodegradable detergents and soaps. In fact, the island is not artificially lit at night to protect the feeding and breeding patterns of nocturnal animals.
Walk the Ancient Neypo Trails | Bhutan Bhutan's strategy for tourism has always had sustainability at its core. Their policy of 'high-value, low-volume' tourism ensured that the influx of tourists did not negatively impact their culture or environment. On your trip to this Himalayan kingdom, you can take your pick from treks and cultural trips to participative and creative travel. Ideal for people who enjoy hiking and cultural sightseeing, Bhutan Homestay offers a 16-day tour that involves traversing old footpaths, admiring the beautiful landscape and unique architecture of temples and monasteries, living in homestays, enjoying home-cooked meals, and hearing stories of your neypos, or hosts. The places covered in this extensive tour are Paro, Thimphu, Punakha, Phobjikha, Bumthang, and Paro Taktsang.
Engage with Local Communities| Dominican Republic An 8D/7N 'eco-bottle project' with Discover Corps, a leading organisation for purpose-driven vacations and conscious travels around the world, allows you to immerse yourself in the tropical north coast of Dominican Republic. It involves staying in a family-owned beachfront hotel, repurposing plastic bottles to build homes and schools, hiking to rural villages in the tropical countryside, exploring Dudu Ecological Park, zip-lining through the rainforest, and engaging with local communities. Constantly surrounded by the Caribbean Sea, travellers also get to discover micro-enterprises that are slowly becoming the future of this far-flung destination.
Learn Māori Culture | New Zealand According to Māori mythology and the Ngāti Porou people of the community, Maunga Hikurangi, a mountain on the east coast of North Island, was the first piece of land to emerge when the demigod Māui pulled New Zealand from under the sea. The mountain is considered sacred and is the first piece of land to see the sun. In 2018, the Ngāti Porou iwi created Ngāti Porou Tourism to welcome more people to their maunga(mountain). They're the only commercial tour operators with permission to offer guided tours of the mountain. Sign up for Te Urunga — The Sunrise Experience, which begins at the base of the mountain in Ruatoria. Travellers reach the mountain top, at Te Takapau-o-Māui, a site with nine iconic Māori carvings.
Trek to the Everest Base Camp | Nepal Any conscious travel trip is incomplete without a visit to the highest mountain peak in the world! From 29 October till 13 November this year, Ibex Expeditions will lead a trek to the Everest Base Camp. Beginning in Kathmandu, Nepal, the expedition involves crossing high-suspension bridges; passing by several remote villages, Buddhist monasteries, rhododendron forests, tea houses; and being embraced by the warmth and hospitality of the local Sherpa people. The trip is being carried out on a strict pack-in-pack-out basis with nights booked at optimum lodges. The cost of the trip includes donations to WWF for species protection under their 'Give Back to Nature' initiative.
This is part two of our five-part series —TL Conscious Travel List (compiled by Rashima Nagpal, Bayar Jain, Srushti Kulkarni, Shibani Bawa, Adila Matra, Sumeet Keswani) which lists 50 sustainable experiences and destinations around the world.
Check out part one here.
Related: Going Green: These Countries Are The Most Environment Friendly
Written By