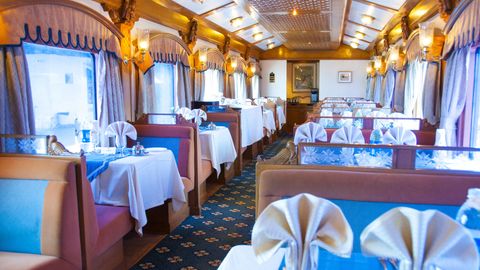 Indian Railways offers some of the best views of changing landscapes, forests, mountain ranges and the country's interiors. What makes the journey even more special are the curated travel packages and luxurious amenities onboard some carriages, such as the Deccan Odyssey, which has finally hit the tracks again.
Deccan Odyssey offers tours across Maharashtra and some parts of North India. Though luxury trains have been in the running since 2004, the COVID-19 pandemic played spoilsport and put brakes on their operations. But now, after a four-year hiatus, Deccan Odyssey is back in a new, 2.0 avatar.
The improved luxury passenger train was inaugurated on September 21 at the Chhatrapati Shivaji Maharaj Terminus (CSMT) station. Speaking to The Print, Shraddha Joshi-Sharma, Managing Director, Maharashtra Tourism Development Corporation (MTDC), said, "Post-COVID, people want to see the world, they want to enjoy the world. And we also see the shift when we take different modes of transport. Train is always better when you compare the carbon footprint." Deccan Odyssey 2.0 is fully booked till March, she added.
All you need to know about the Deccan Odyssey 2.0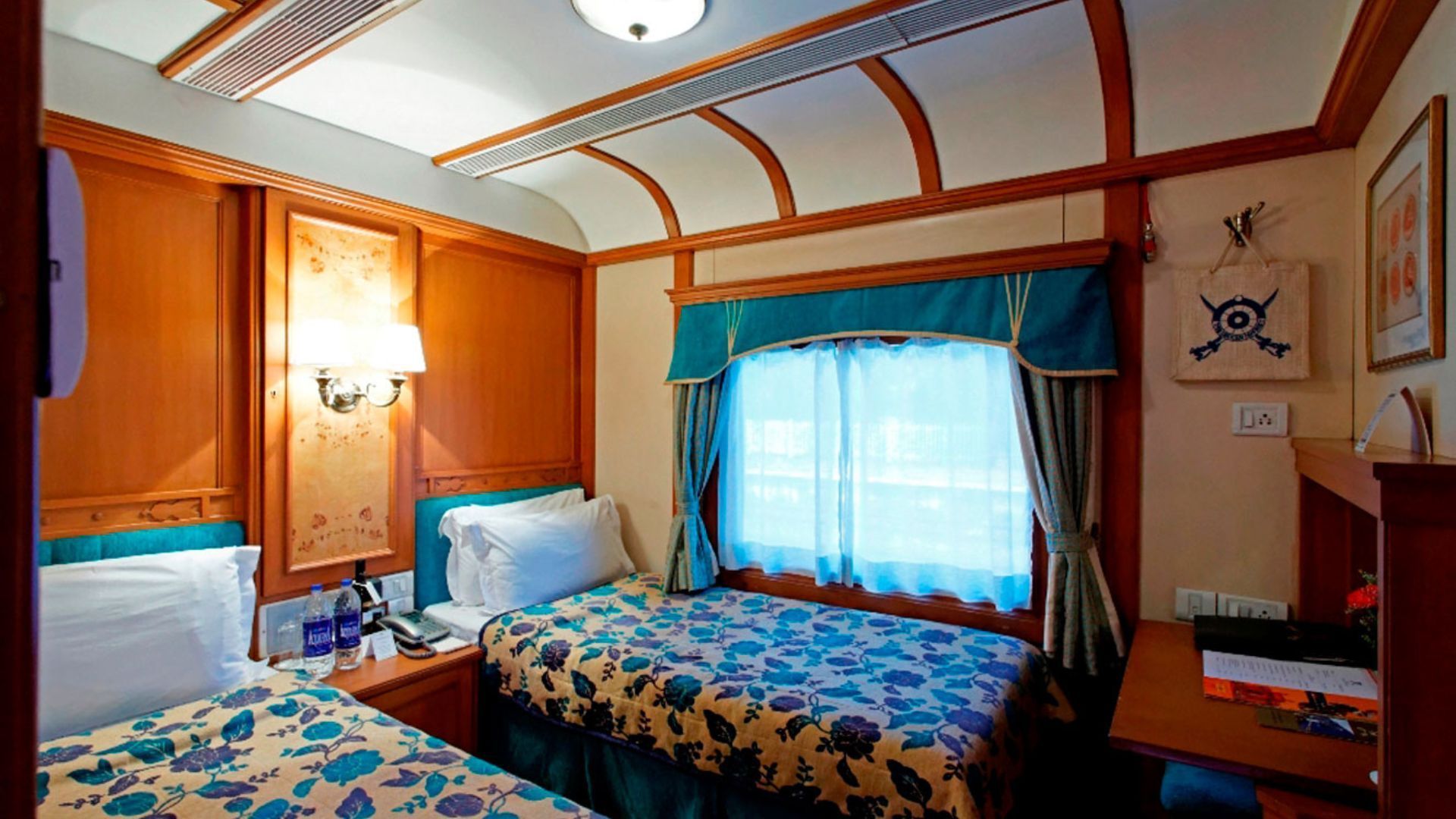 The train, among the costliest in India, is the brainchild of the MTDC. It offers grandeur akin to that served to royalty. Also called the 'blue limousine on wheels', Deccan Odyssey coaches are opulent not just in their design, which is inspired by the royal carriages of erstwhile Maharajas of the region, but they also offer amenities that you'd get at the best hotels and palaces around.
These trains have beautifully appointed cabins, ensuite bathrooms, tasteful interiors, modern amenities, and serve delectable cuisine, which have all been upgraded with the new launch. Add to this, the presence of a bar, gym and best-in-class service, all intended to pamper guests with the finest experiences that can be made available onboard. Packages offer a deluxe cabin and a presidential suite, both with either single or double occupancy.
Deccan Odyssey tour packages
The packages include six to eight-day trips around Maharashtra and some other parts of India, such as Varanasi, Gwalior, Delhi and Orchha, to name a few. The tours have pre-arranged sightseeing experiences, but travellers can also explore the destinations independently. Some of the packages you can opt for at the moment are:
Maharashtra Splendor: The tour begins and ends in Mumbai, taking travellers to the Grover Zampa Vineyards, Ellora Caves, Ajanta Caves, Kolhapur, Goa, Sindhudurg, and back to Mumbai. Experiences include wine-tasting, witnessing rituals at the Godavari Ghat, walking along the Konkan coast in Ratnagiri and exploring UNESCO World Heritage Sites, among others.
Indian Odyssey: Beginning in Delhi, the Deccan Odyssey tour will take travellers to heritage and cultural spots such as Sawai Madhopur (Ranthambore National Park), Agra, Jaipur, Udaipur, Vadodara and Chhatrapati Sambhaji Nagar (Aurangabad), before ending in Mumbai. Experiences include visits to UNESCO World Heritage Sites, a wildlife sanctuary, shopping in Agra, lunch at Jag Mandir and a tour of Laxmi Vilas Palace.
Indian Sojourn: Though similar to Indian Odyssey, this trip has a few highlights that offer a different experience. On this tour, one can also visit heritage forts in India, UNESCO sites, such as the Champaner-Pavagadh Archaeological Park, and opt for unique shopping and dining experiences and a boat ride on Lake Pichola. The journey begins in Mumbai and takes travellers to Gujarat, Rajasthan, Uttar Pradesh, before ending in Delhi.
Maharashtra Wild Trail Journey: This package of the Deccan Odyssey will take you to wildlife and UNESCO sites in Maharashtra. It chugs off from Mumbai and takes travellers to Chhatrapati Sambhaji Nagar (Aurangabad), Pench National Park (Ramtek), Tadoba, Ajanta, and Nashik, before returning to Mumbai. Experiences include immersing oneself in nature through wildlife safaris, visiting a vineyard and exploring forts and ghats.
Prices start at USD 8,330 (INR 6,89,883). For more information related to booking, you can visit here
All currency conversions were done at the time of writing
Hero and Featured Image credit: Shutterstock
Related: 12 Luxury Train Rides That You'll Want To Add To Your Bucket List
Written By