When most people imagine a trip to Turks and Caicos, they picture Grace Bay — a dreamscape of calm, clear waters and pristine white sands that are consistently ranked on every list of the most beautiful beaches in the world. While it's certainly understandable to immediately jump to the Caribbean nation's most well-known asset, putting all your attention on Providenciales means overlooking some less obvious gems with plenty of vacation appeal — from tiny cays crowned by luxury resorts to Grand Turk.
The capital and the second most populated Caribbean island of the Turks and Caicos archipelago delivers all the sand-in-your-toes fantasies you'd expect. It's also home to some tourist-oriented amenities such as a world-class cruise port and the largest Margaritaville in the Caribbean.
Here's how to plan the perfect escape to Grand Turk, whether for a day or a week.
The best itinerary to the Caribbean Island of Grand Turk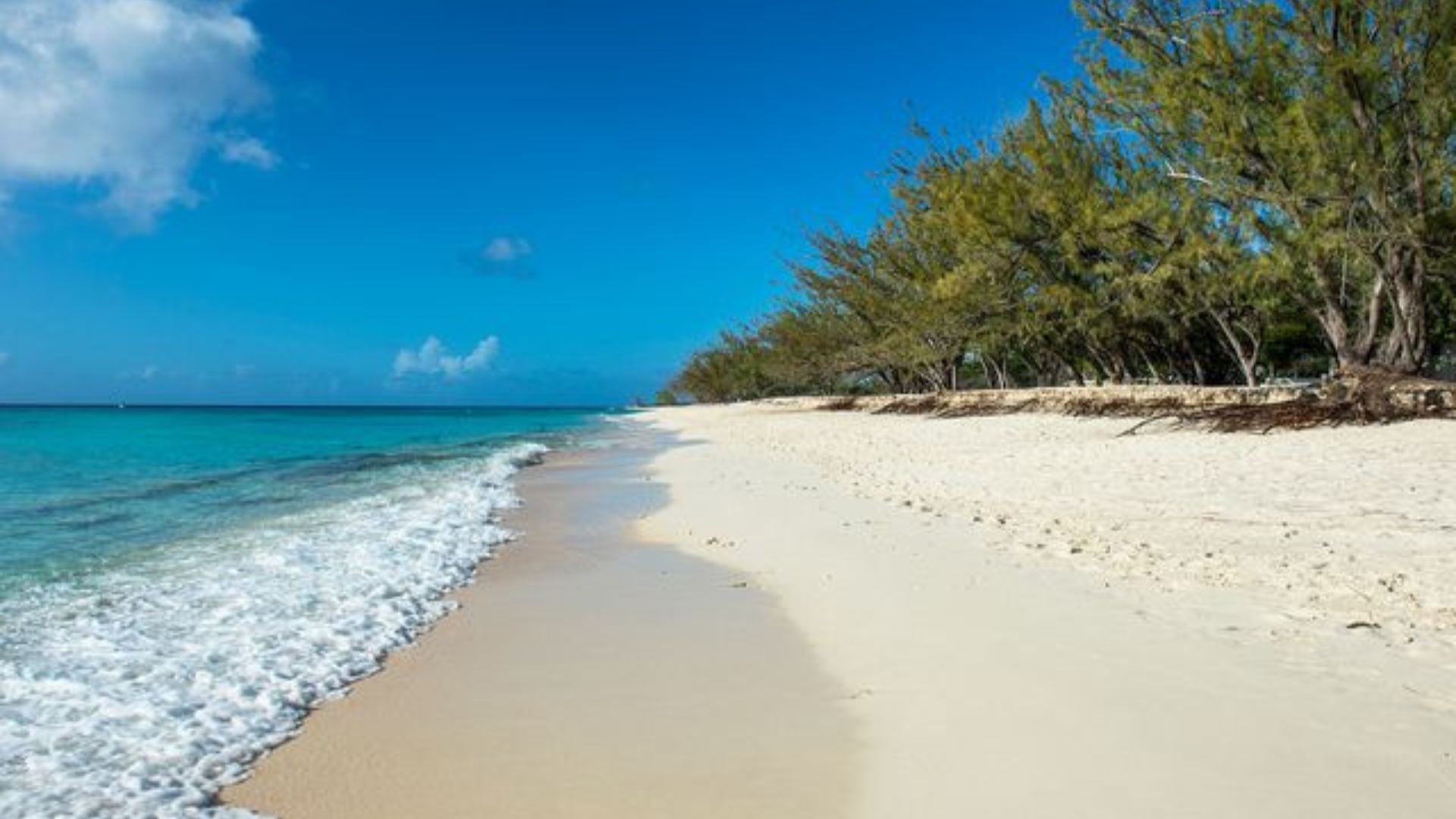 Getting to Grand Turk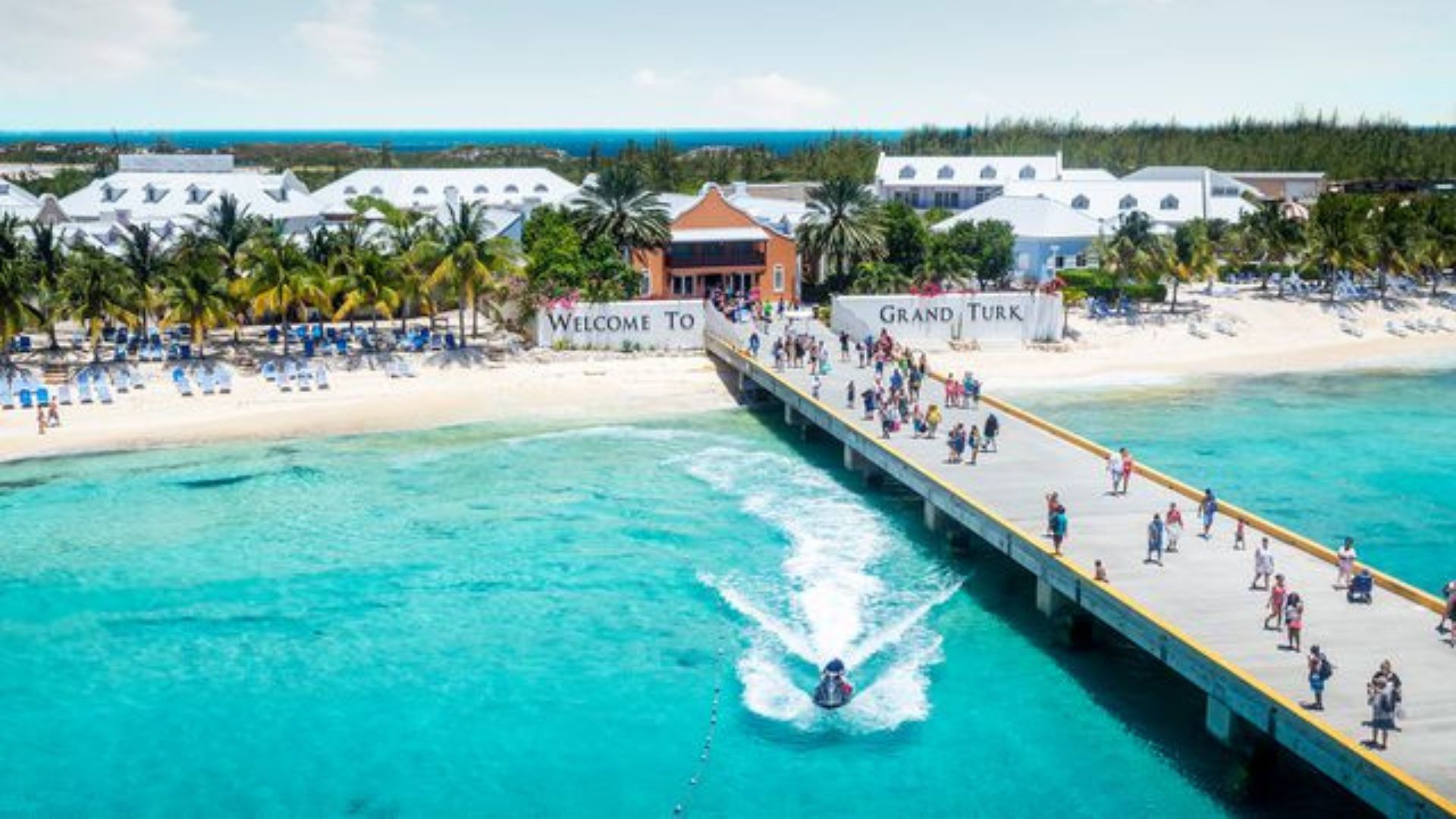 All inbound international flights to Turks and Caicos arrive at Providenciales International Airport (PLS). Travellers headed to Grand Turk then hop on a quick charter operated by one of the two local airlines: Caicos Express Airways or interCaribbean. Several cruise lines port at Grand Turk Cruise Center. It's also possible to anchor private yachts and boats here.
Best things to do on Grand Turk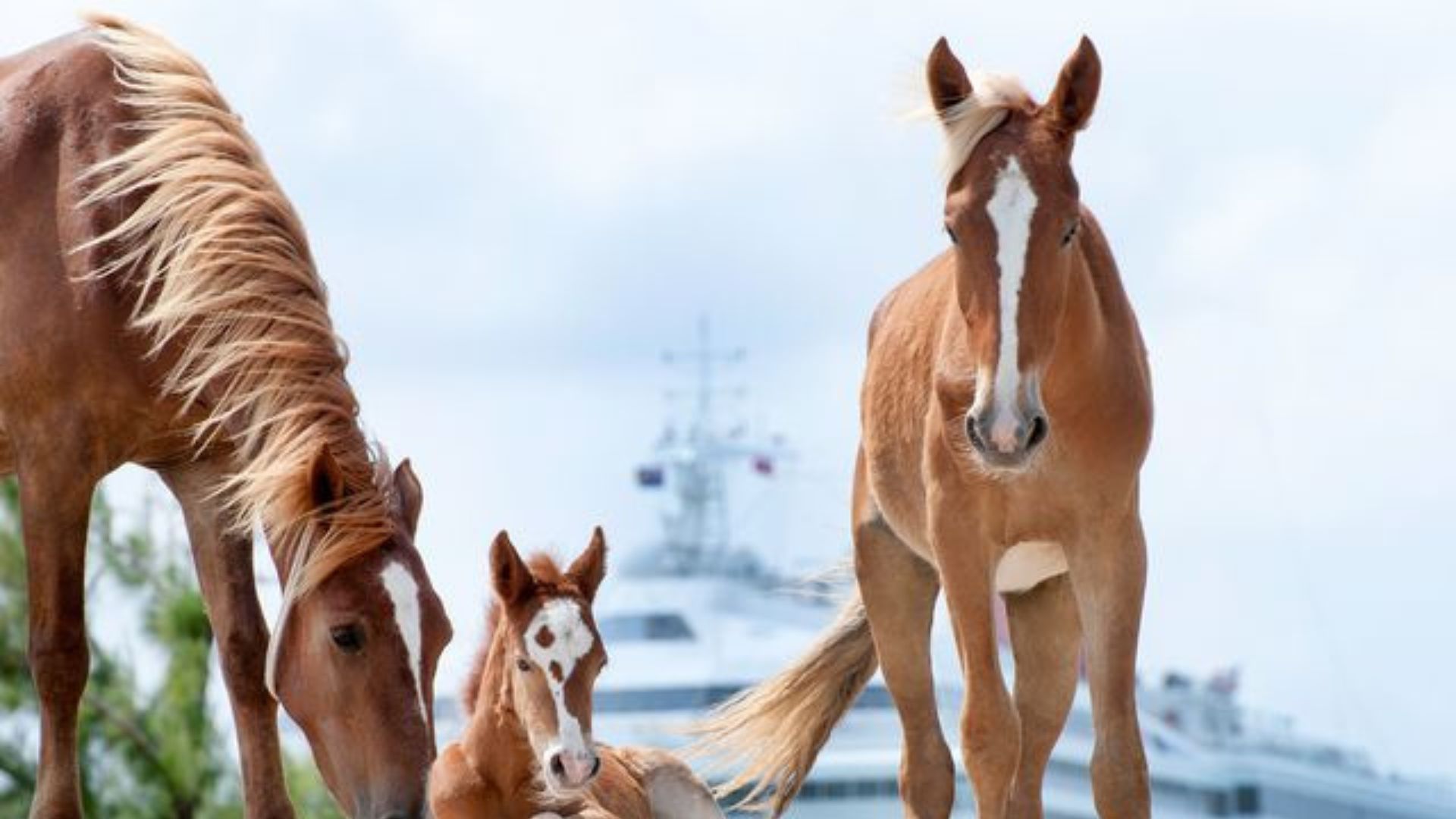 The breathtaking beaches are the main reason people come to Turks and Caicos. And those visiting Grand Turk certainly won't be disappointed in that department. The bean-shaped island is fringed by stunning stretches of soft sand and sparkling turquoise tides. Wild horses and donkeys even roam free. Many laud Governor's Beach on the western coast as the prettiest seaside spot. It also benefits from a lack of trade winds and shade-giving casuarina trees, so it's ideal for taking a relaxing break from the afternoon sun. Cockburn Town Beach, Pillory Beach, Cruise Center Beach, and English Point Beach are lovely, too. Active travellers will have a blast kayaking, paddleboarding, and windsurfing. Fans of offshore snorkelling and scuba diving should consider booking a boat excursion to swim with colourful marine life.
As the only port in Turks and Caicos, the island really caters to cruise passengers. The modern Grand Turk Cruise Center, which was built in 2006, offers shops, restaurants, bars, and a giant swimming pool. It's also a hub for tours and vehicle rentals and is a short walk from Cruise Center Beach, which — not surprisingly — gets quite busy when ocean liners dock.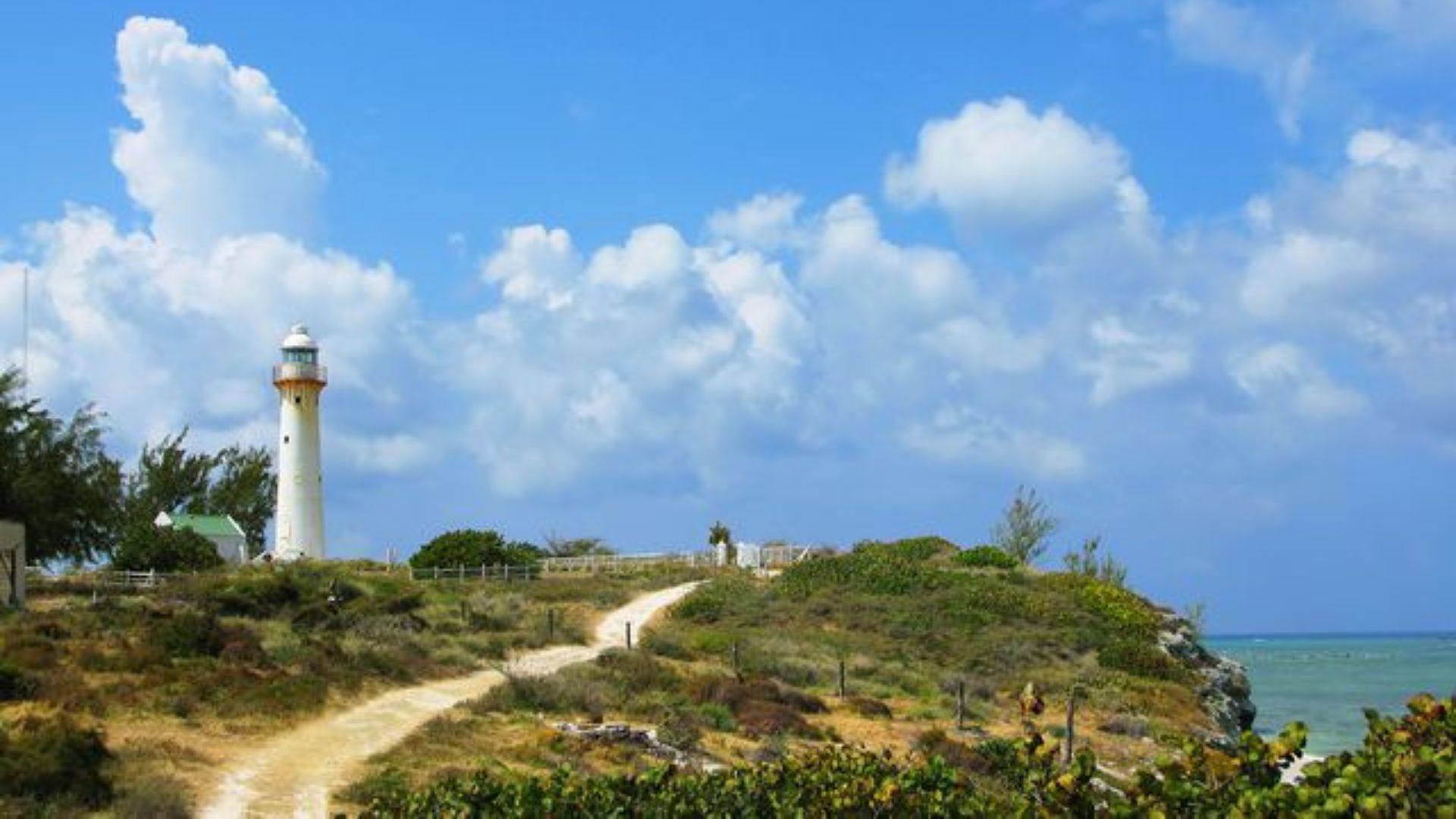 Travellers with an interest in the past will also find plenty to satisfy their curiosity. The Taino and Lucayan people called the area home for almost 700 years. After colonisation decimated the Indigenous population, Grand Turk spent a century passing through the hands of pirates and various European countries before British colonialists from Bermuda established the salt industry there around 1680. Visitors can still see the remains of salt ponds and windmills today. The blufftop Grand Turks Lighthouse is among the most famous historic landmarks, and the Turks and Caicos National Museum in Cockburn Town display artefacts such as a Lucayan carved wood ceremonial chair and Molasses Reef shipwreck remains.
Book your stay at The Shore Club Turks & Caicos via Booking.com
Book your stay at The Shore Club Turks & Caicos via Agoda.com
Best places to eat and drink on Grand Turk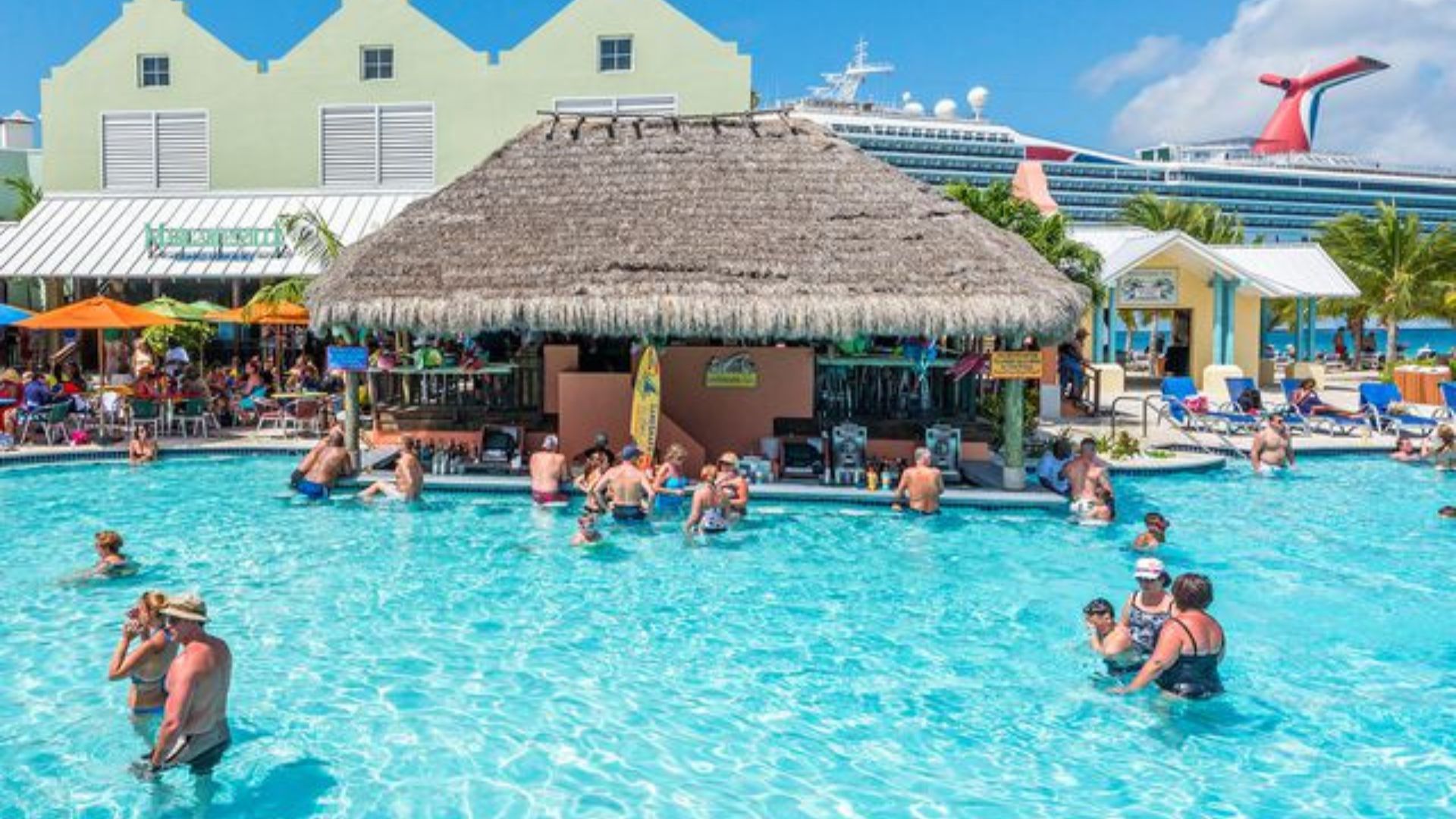 Ridge Cafe at Arches on the Ridge is a lovely spot for homemade breakfast dishes like huevos rancheros, freshly baked goods, and espresso. It also serves lunch and dinner on weekends. Situated right on the beach, Sandbar Restaurant invites swimsuit-clad patrons to eat local seafood, sip rum punch, and soak in the sunset views. Many cruise passengers and vacationers relish the ease of grabbing a quick bite at Jack's Shack, enjoying conch fritters and a refreshing beer at Beached Whale Bar & Grille, or tossing back fruity drinks at the swim-up bar at the enormous Margaritaville Grand Turk.
Best places to stay on Grand Turk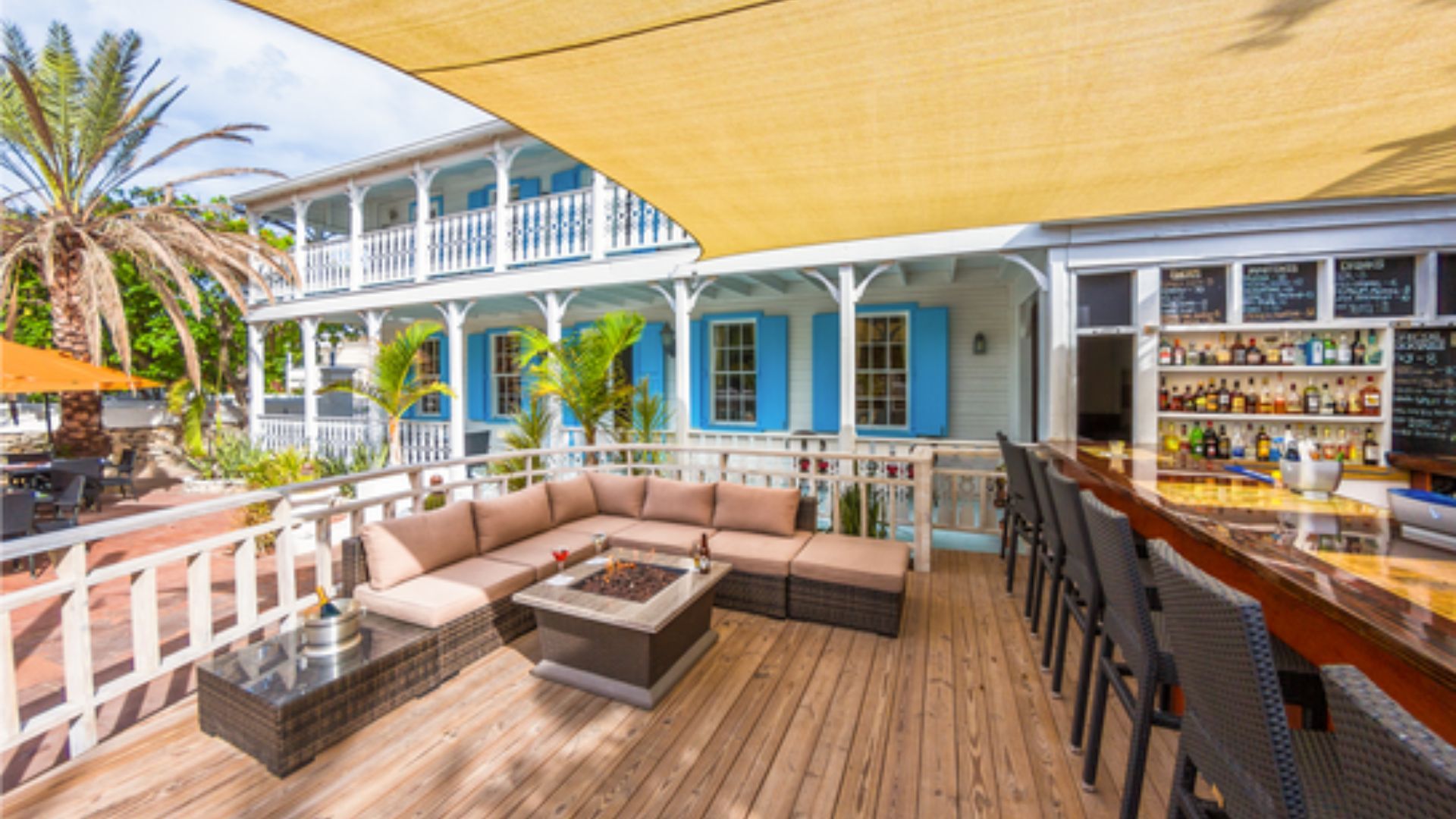 Travellers who aren't returning to the comforts of a cruise cabin have a few overnight options on Grand Turk. Osprey Beach Hotel is the largest accommodation with 34 rooms. It also gives guests a wide array of amenities — including a pool, watersports, dive packages, and Saturday night barbecues. Set on a tree-lined street in Cockburn Town, the privately owned Turks Head Inne occupies a landmark turquoise-shuttered building that's just steps from the ocean. Inside are a handful of charming rooms. There's a restaurant and bar in a shaded garden courtyard, too.
Book your stay at Turks Head Inne via Booking.com
Book your stay at Turks Head Inne via Agoda.com
(Hero and feature image credit: eyfoto/Getty Images)
This story first appeared on travelandleisure.com
Related: This Caribbean Island Has A Famous Luxury Hotel And The 'Most Extreme Beach In The World'