Millennium Hilton New York Downtown: Giving Out The Quintessential Manhattan Vibe
Towering above many of Lower Manhattan's skyscrapers, the Millennium Hilton New York Downtown attracts visitors for many a reason. By Rashima Nagpal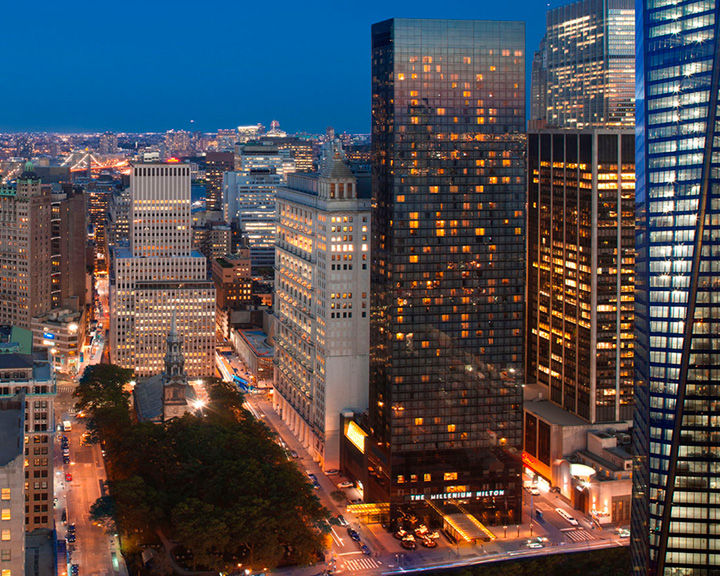 In the heart of Manhattan's Financial District, the Millennium Hilton New York Downtown is a swanky hotel with breathtaking views and exceptional service on offer. It is enveloped in the quintessential Manhattan vibe, with a buzzing shopping and dining hub situated right in the neighbourhood, between Battery Park and Tribeca. Its prime location offers easy access to New York City's landmark sites, such as the Statue of Liberty, Brooklyn Bridge, and South Street Seaport.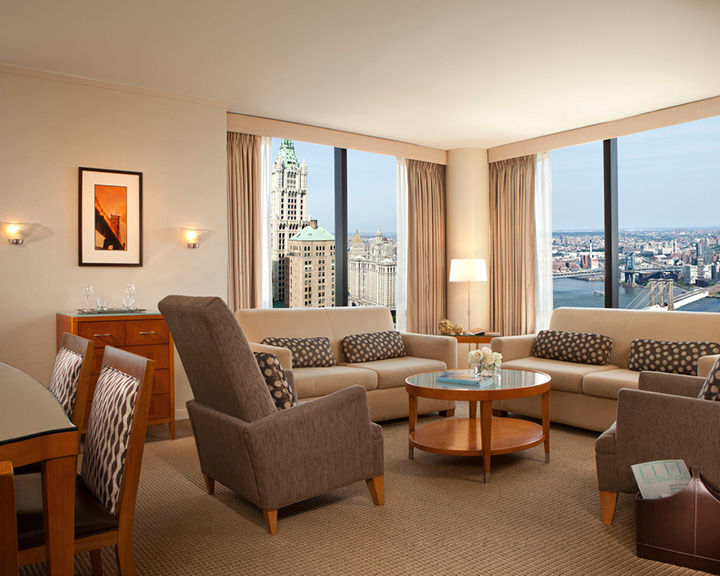 Of the 471 guest rooms and suites, the ones that offer unobstructed views of the World Trade Center and the Hudson River are the most sought after by patrons. While 98 of them are Junior Suites, 29 come designed with exclusive facilities for the specially-abled guests. Another of its highlights is the temperature-controlled indoor pool enclosed with glass walls, which lets you enjoy a swim even during the winter months.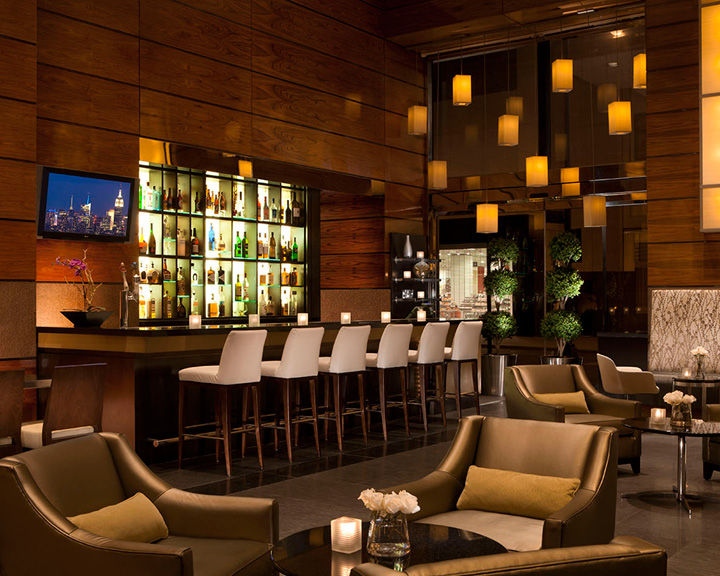 The hotel's dining avenues include the signature restaurant, Church & Dey, which serves American cuisine with a focus on fresh seasonal ingredients, and Liquid Assets, a lounge in the hotel lobby perfect for unwinding with refreshing cocktails or a glass of wine. No matter what the occasion, how long or short the duration of stay, Millennium Hilton New York Downtown has something for all kinds of guests. Doubles from INR 13,870.
Related: Padma Lakshmi's Top Recommendations For First-Time Travellers To NYC