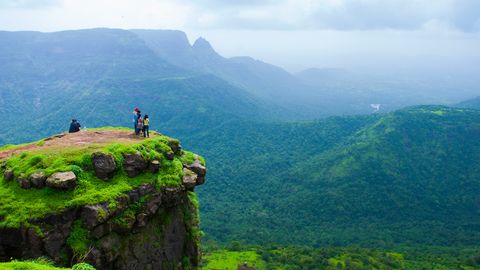 Here's a comprehensive guide to the upcoming long weekends in 2024, inviting you to mark your calendars with dates that promise extended moments of relaxation and exploration.
And just like that, another year is drawing to a close. With just a few weeks remaining in 2023, most travel enthusiasts are already browsing the calendar for the upcoming year, eager to identify potential extended weekends.
It is time to start your vacation planning as there are over ten long weekends in 2024. To help you in this endeavour, we've compiled a list of holidays and outlined the extended weekends in 2024 for you to start exploring right away.
Given that most holidays fall on Fridays or Mondays, and some on Thursdays or Tuesdays, it is time to arrange your leaves accordingly. For those falling on Wednesdays, there's always the option to take two days off, isn't there? So, take note and start looking for potential staycation options. However, make sure you secure good deals, as hotel prices tend to rise on Saturdays and Sundays.
Save the dates: Mapping out your long weekends in 2024 for a year of fun January 2024
December 30 to January 1
The first calendar month has two long weekends, and if you have a holiday on January 1 (Monday) for New Year, then the count goes to three! What could be better than starting the New Year with a long weekend?
January 13 to 15
Also, as most people get a holiday for Makar Sankranti on January 15, here's a three-day getaway opportunity as it is a Monday in 2024.
January 26 to 28
Additionally, the Republic Day of India (January 26) is on Friday in 2024, resulting in another long weekend.
March 2024
March 8 to 10
Though there are no long weekends in February, there are three in March. Now, that is a good compensation!
March 23 to 25
With Maha Shivratri falling on March 8 (Friday), the first long weekend is until March 10. The second one owes it to Holi on March 25 (Monday). Coming up next is the one for Good Friday, which is on March 29.
March 29 to 31
If you want to utilise your pending leaves and can take off on March 26, 27 and 28, you are in for a blast by merging the last two.
May 2024
May 23 to 26
Now that you have quite a few holidays in March, the fact that there are none in April shouldn't bother you unless you get a holiday for Eid-Ul-Fitr on April 11 (Thursday). However, if you take off on May 24 (Friday), you can enjoy a four-day-long weekend as May 23 (Thursday) is Buddha Poornima.
June 2024
June 15 to 18
With Bakri Id/Eid ul-Adha falling on June 18 (Tuesday), you can again have a four-day-long weekend if you take off on June 17 (Monday).
August 2024 August 15 to 19
For the one in August, if you take just one day off on August 16 (Friday), you can enjoy five days at a stretch. As Independence Day (August 15) is on Thursday and Raksha Badhan falls on Monday (August 19), the comparatively longer weekend is worth a fun monsoon getaway.
September 2024
September 26 to 29
Another chance for a four-day-long weekend is here with Janmashthami being celebrated on September 26 (Thursday), if you can take a day off on September 27 (Friday).
November 2024
November 1 to 3 and 15 to 17
October gets a sad miss as Dussehra is on Saturday (October 12). Still, with Diwali (November 1) and Guru Nanak Jayanti (November 15), both falling on a Friday, there are two three-day-long weekends in November.
(Hero and featured image: Eddy Billard/Unsplash)
Related: Serene Hill Stations In Maharashtra That Should Be On Your Radar
Disclaimer: Some holiday dates may vary based on lunisolar calendars.
Frequently Asked Questions (FAQs)
How to plan a quick getaway for a long weekend?
The best way to plan a quick getaway for a long weekend is to look for long weekend deals offered by various hotels and resorts.
What are the best workation options for upcoming long weekends in 2024?
Some of the best workation options for upcoming long weekends in 2024 can be either beaches or mountains, depending on your preferences. Considering monsoon getaways during the August long weekend is a great idea.
What are some budget-friendly ideas for the long weekend?
Many hotels and resorts offer budget-friendly deals just weeks before long weekends. Keep an eye out for these and book before the set time to avoid last-minute price rises.
How can I make the most of the extended weekends?
To make the most of the long weekends in 2024, plan well ahead to avoid last-minute rush, as most places sell out quite early.
Which are the long festive weekends in 2024?
Raksha Bandhan and Diwali are some of the extended festive weekends in 2024.
Discover Luxury Travel Experiences Here
Written By