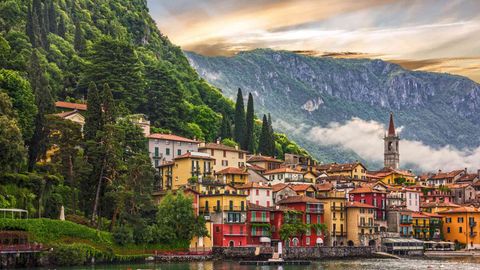 If 2022 was the year of wading back into travel, then 2023 is the year of diving in head first. According to a recently released report talking about trends by American Express Travel, a majority of respondents say they not only plan to take more trips this year than last, but they will also spend more money on travel in 2023 than in 2022.
"As people continue to be eager to take trips, we are seeing a huge emphasis on experiences, especially ones that are personalised and centred around travellers' passions," says Audrey Hendley, president of American Express Travel, in an interview with Travel + Leisure.
Famous travel trends that will be observed in 2023 One common theme among travellers worldwide: The continued "rise of 'set-jetting,'" per the report, and destination decisions heavily influenced by a binge-worthy show or Hollywood film. Entertainment-focused tourism has been on the rise, and the year ahead may see more than ever before. Seventy percent of Gen Z and millennial respondents agree that they have been inspired to visit a destination after seeing it featured in a TV show, news source, or movie.
While Amex's report doesn't mention specific programs, Hendley tells T+L that "people are booking trips to destinations like Yellowstone, Paris, or Sicily after being inspired by their favourite TV shows." It isn't difficult to surmise that travellers are seeking out the cities, hotels, and experiences that were featured in shows such as The White Lotus, Yellowstone, and Emily in Paris, among others. The Amex-commissioned study also explored overall travel behaviours and trip planning, with participants from a diverse array of seven countries (Australia, Canada, Mexico, Japan, India, the United Kingdom, and the United States). In addition to "set-jetting," there's a renewed emphasis on food-focused travel, wellness and self-care on vacation, and travelling off the beaten path. Surveyed travellers say they want to shop at small businesses and spend more during a vacation if they know it supports the local community. Tying all of that together are younger travellers at the heart of these trends. According to the report, 84 percent of Gen Z and millennials surveyed would rather take a dream vacation than purchase a new luxury item, and 79 percent agree that travel is an important budget priority. "Younger generations are showing the strongest numbers across our trends. We are paying close attention to (Gen Z and millennials) since their habits and interests will continue to shape the face of travel," Hendley notes. While travel during the past several years may have been difficult to predict, especially with changing COVID-19 travel rules, the world is much easier to roam in 2023. Even one of the strictest borders, China, fully reopened to tourists in mid-March and is issuing tourist visas once again. This increased travel flexibility means longer-term bookings are also making a comeback. "We're seeing growth in long-term bookings across all generations, with almost 7-in-10 of survey respondents stating they like to plan trips three to six months in advance," Hendley shares. "We are also seeing an increase in people booking big, bucket list trips, which people typically book further in advance."
This story first appeared on www.travelandleisure.com
Main and Feature Image Credit: Travel Faery/Getty Images
Related: Here's Where You Should Travel This Season, Based On Your Zodiac Sign
Written By