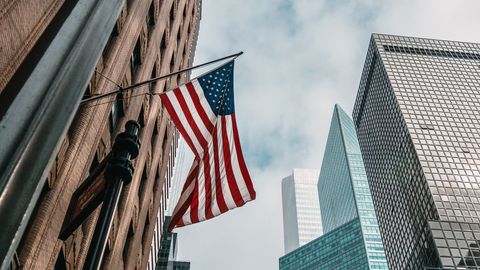 Are you planning to travel to the United States of America but are overwhelmed by the visa application process? If yes, then this guide on how to apply for a US visa from India will surely ease your worries with all the essential information you need.
Applying for a visa is undoubtedly a long process involving a lot of planning and knowledge of the process. And, with an abundance of scattered information, it is difficult to filter out vital details and gather them in one place. This is where our detailed guide will come handy.
Different types of US visas and other related details There are two major categories of the US visa — immigrant and nonimmigrant. Regarding the former, the official website reads, "a person who wishes to immigrate to the United States must have a petition approved by the US Citizenship and Immigration Services (USCIS) before applying for an immigrant visa. The petition is filed either by a qualified relative or a potential employer at a USCIS office in the United States."
The latter is of temporary nature and there are several types of nonimmigrant visas (NIV) that come under the US immigration law based on the purpose of travel. Here are some common types of NIVs:
Business /tourist visa (Type B)
Fee: USD 185 (INR 15,317 approximately)
This type of visa is for nonimmigrants travelling to the country for either business reasons (B-1) or tourism (B-2), or both (B-1/B-2).
Work visa (Type H, L, O, P, Q)
Fee: USD 205 (INR 16,972 approximately)
This visa is for people going to the US for a specific duration of work. To obtain this visa, the applicants must have their employers file a petition with US Citizenship and Immigration Services (USCIS) on their behalf. Once approved, the applicant can then begin applying for the visa.
Student visa (Type F, M)
Fee: USD 185 (INR 15,317 approximately)
Whether you need an F type or an M type depends upon the course you choose to pursue or the school you wish to attend as a student.
Exchange visitor visa (Type J)
Fee: USD 185 (INR 15,317 approximately)
This is for people who are part of exchange visitor programmes in the US.
Transit/crewmember Visas (Type C, D)
Fee: USD 185 (INR 15,317 approximately)
Type C is for those transiting through the US while going to another country. And type D is for crewmembers who work on sea vessels and airlines in the States.
Religious worker visa (Type R)
Fee: USD 205 (INR 16,972 approximately)
The R-1 visa is for those who wish to travel to the US for religious purposes.
Domestic employment visa (Type B1)
Fee: USD 185 (INR 15,317 approximately)
This is for those travelling with their employers to carry out domestic duties in the United States of America.
Journalist and media (Type I)
Fee: USD 185 (INR 15,317 approximately)
The type I visa is for those representing the media who belong to the press, radio, film or print industries. If you are travelling temporarily to work in the United States with respect to your profession as someone from the media, you fall under this category.
Find out more about types of visas here.
What are the eligibility criteria for a US visa?
The candidates should fulfil some general eligibility criteria before they apply for a non-immigrant US visa from India. However, please note these documents won't alone guarantee the visa, as there are various categories, and each has its own specific requirements.
– Possess an Indian passport with a validity of at least six months beyond the period of stay in the US.
– Should be financially sound enough to sustain the duration of stay.
– Should have proper medical test reports and should not have any communicable diseases.
– Should have an appropriate reason and purpose to travel to the country.
– Should not have any criminal background or ongoing cases.
How to apply for a US visa from India? From choosing your visa type to scheduling an appointment, here's the step-by-step process of applying for an NIV visa from India.
Identification of visa
The first step is to know the type of visa you need. There are several NIV visas, and the purpose of your travel and other factors would determine the one you should apply for and the documents you must gather to support your application.
Completion of application
It is the most important step of your US visa application. After you have made your visa selection based on your requirements, it is time to fill the Form DS-160 online to book the visa interview appointment at the US embassy or consulate. The information must be filled in correctly and accurately.
You can take these pointers into account while completing the form:
Other than writing your name in your native language when asked, every detail should be filled in English.
You will have to restart the whole process if you stop working on it for over 20 minutes unless you have saved the details.
Note down the Application ID visible on the top right corner of the page, as you will need this ID to access the application again if you close the browser window before completing the form.
The completed DS-160 application form generates an alpha-numeric barcode confirmation page, which needs to be printed.
This page is mandatory for the appointment at the Visa Application Center and for the interview at the embassy/consulate.
After printing the page with the barcode information, you can press 'back' and email yourself a copy of the DS-160 in PDF format.
Visa fee payment
Each person applying for a US visa from India has to pay a non-refundable, non-transferable Machine Readable Visa (MRV) application fee, depending on the type of visa being applied for. However, some applicants are exempted from paying the MRV fee. For instance, those travelling for official purposes (A or G visa) are not required to pay the MRV fee.
You can pay your visa fee through NEFT, mobile banking (IMPS system) or deposit cash or cheque at designated banks such as AXIS and Citibank. Remember to carry your collection fee slip when you visit the bank. After making the payment, you will receive a receipt that allows you to schedule your interview appointment.
You can find out more about the process here.
Scheduling appointment
You can log in with your details and schedule your interview after you have paid the application fee. You'll need to fix two appointments: one for your biometrics at the visa application centre (VAC) and the other for your interview at your chosen embassy or consulate. The VAC appointment needs to be scheduled at least a day before the interview. In cases of emergency, both appointments can be fixed on the same day as well.
The three things that you need to schedule the appointment are your passport, the MRV application fee receipt number and the ten (10) digit barcode number from your DS-160 confirmation page.
The official website says, "DS-160 visa application is valid for one year from the date of submission on the Form."
Attending the interview
Visit the embassy/consulate on the interview day but refrain from taking friends or relatives along, as no one except the attendee is allowed inside. Electronic devices such as mobiles, cameras, smartwatches and laptops can't be carried too. Inflammable and sharp objects are banned as well. Don't take large bags or purses; instead, carry your documents in zip folders or small bags.
Tracking the visa/passport
Usually, the application processing time is about three working days, but the duration could vary under certain situations.
You can track the status of your application here after your interview. Documents required to apply for a US visa
Please keep the following mandatory documents ready for your US visa interview:
Passport with at least six months validity beyond your intended US stay
Form DS-160 confirmation page
Appointment confirmation page
One photograph as per US visa specification
Visa fee receipt
Supporting documents are needed, too, at the time of the interview. However, they depend on the type of visa being applied for and the individual's circumstances.
For a visitor (B-1/B-2) visa, the following documents must be presented along with the mandatory documents:
Police clearance certificate
Birth certificate
Detailed travel itinerary
Tax documents
Bank statement and property-related details
If employed, a letter from the employer stating your designation, salary, duration of employment, and NOC; salary slips from the last three months
Business purpose, if any, for the US trip
If the applicant is a student, then produce the latest school result and educational certificate and evidence of financial support
If visiting a relative in the US, then bring photocopies of the relative's proof of status, such as a Green Card or a valid visa
US visa appointment wait time
Generally, the applicants are advised to schedule an appointment for a visa interview at least three months before their travel date. However, due to the ongoing backlog and staffing issues, the wait time for NIV visa applicants is varying widely, from five days to 18 months, depending on the visa category and the location from where the application is being applied. So, it is advisable to initiate the application process and book the appointment as early as possible.
You can find out the estimated wait time for a visa interview on the US State Department's website. US visa interview waiver
To mitigate the long wait time for visa appointments, the US Embassy in India has been running an interview waiver programme for those seeking to renew their visa. Under this process, an applicant applying for renewal in the same visa category within 48 months of expiration is eligible for the interview waiver. Additionally, travellers with 'clearance received' or 'department authorisation' on their previous visas can benefit from this process and save themselves from the long queue for visa appointments.
Moreover, the US Department of State has also waived the in-person interview requirement for travellers applying for certain visa categories, including F, H-1, H-3, H-4, non-blanket L, M, O, P, Q, and academic J visas. However, the waiver applies to only those candidates who are not first-time applicants and are applying for the visa in their country of nationality or residence.
What can lead to the rejection of your US visa?
Some common reasons that may lead to your US visa rejection include an incomplete application form, lack of supporting documents, criminal convictions, drug violations and misinterpretation of material facts.
For more details, click here.
Helpful pointers from those with first-hand experience
While the information mentioned above will help you with the application process, these tips listed below, shared by people who attended the interview, will prepare you better for the interview.
State your purpose of visiting the US clearly to the consular officer. For instance, if you are travelling to attend your child's convocation, you should have relevant information and an invitation to produce as proof.
Remember to take all your relevant educational and professional certificates and professional licences, such as a medical or press card.
Share details about your relatives/friends living in the US.
Try carrying hotel booking proofs along with your detailed itinerary. If you have already booked tickets, share a copy of the same.
If someone in the US has invited you, share the invitation letter and the address of the person/entity you are visiting
Be polite while answering questions, and be patient if extra questions are asked.
Find out more about the complete process here.
All conversions done at the time of writing.
(Hero and featured image credit: Nik Shuliahin/Unsplash)
Related: A Step-By-Step Guide To Apply Visa For China
Written By