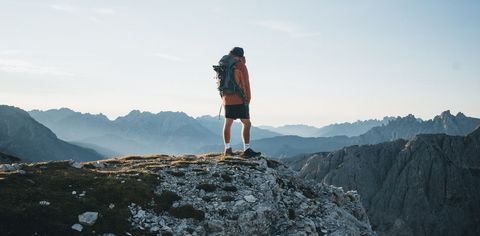 Trust the universe and plan your next travel based on your zodiac signs, as predicted by an astrologer! By Rashi Gaur
While the last three years stripped us of many privileges, but it also taught us many valuable lessons. Things that we started taking for granted suddenly seemed priceless. One such beautiful experience is travelling. The lack of it left our hearts craving for one more tryst with nature, a few moments gazing at the sea, or even a trek up scenic hills. As 2022 emerged, the year of Venus, it hasn't come as a surprise that the travel industry is back once again. The stars have aligned and your destination is calling you. Take cue from these destinations, and travel according to your zodiac signs as these places will resonate best with you.
Travel according to your zodiac signs:
Aries
View this post on Instagram
Aries are brimming with action and energy of a young child. Boredom can set in fast. You need a vacation which is filled with excitement. Long drives in sturdy SUVs, treks, adventure activities like bungee jumping, white water rafting…anything that stirs your soul with the right kind of action is perfect for you! Choose a place that offers at least some of these activities like dune bashing in Dubai, river rafting in Rishikesh, hiking the Milford Track in New Zealand.
Taurus
View this post on Instagram
Taurus are born for finer things in life, luxury and sophistication. So, of course, a well-planned itinerary is a must. Culinary experiences in Hawaii, staying in a luxury villa in Maldives, or even simply soaking in the sheer beauty of Amalfi Coast will do the trick.
Gemini
View this post on Instagram
Geminis are a versatile lot. Gather a bunch of friends and take a group vacation that offers multiple experiences. People of this zodiac sign should travel to Thailand, party in Amsterdam, hit the Nikki Beach in St. Tropez or simply ride to Ladakh.
Cancer
View this post on Instagram
Cancerians are homebodies and comfort seekers. Comfort, warmth and good food does it for you. Choose a place close to the water that is calm and serene and take a walk along the shore. The more experimental few can go scuba diving. Either way, you should choose a destination that offers a laid-back experience like Greece, Bora Bora or Australia.
Leo
View this post on Instagram
Leos are the regal ones! Pick a destination which is luxurious and allows you to bask in the lap of opulence. While you'd want something where you can laze around, add a bit of fun elements sprinkled with glitz and glamor. By night, be ready to slip on your jazzy shoes. Choose from European destinations such as Florence in Italy or Croatia, or head East to Bali for getting that ideal mix.
Virgo
View this post on Instagram
For the perfectionist in you, make sure it's a well-planned trip. Don't leave anything to chance. Choose an exotic destination that offers a scenic view. Sit at a café in Cannes, go yachting in St. Tropez, or head to Istanbul to enjoy the nightlife at a popular club.
Libra
View this post on Instagram
For this social butterfly with an affinity for art and culture, Vienna is the perfect destination if you want to take things slow. Napa valley (for its wine tasting) and San Diego (for its mix of modern setup along with nature and plenty of restaurants to explore) also offer a wonderful blend for the energetic Librans.
Scorpio
View this post on Instagram
The intense and passionate one, people of this zodiac sign like to travel to places that offer an aura of power that resonates well. Iguassu Falls, Argentina offers that same force of nature that you connect with. Monte Carlo, with its right blend of boats and casinos, will also be perfect for you.
Sagittarius
View this post on Instagram
The free-spirited one, exploring and travelling comes easy to this zodiac sign. This year, go far and connect with nature. Lake Bacalar in Mexico will open all your senses; the African jungles will take your breath away.
Capricorn
View this post on Instagram
The hardworking one, take a break— you need it! You're pragmatic and well-organised. Visit New York for its diehard spirit— it is perfect for you. Head out to Chicago for a sophisticated experience. Or if you are being a little adventurous, give a thought to Las Vegas. As long as it's planned by you on your terms, it would be perfect.
Aquarius
View this post on Instagram
The unconventional and free-spirited one, people of this zodiac sign need people around them for their travel plans. Yet harmony and serenity are important. Try walking along the Camino de Santiago in Spain or head out to Machu Picchu for some mental stimulation.
Pisces
View this post on Instagram
Pisces are dreamy and romantic. People of this zodiac sign should travel to a destination that allows you to lounge at the beach. Or go for a swim in the sea during the day and party at a swanky club by night. Phuket along with a cruise to Phi Phi Island or English Harbour Beach, Antigua are safe options to choose from.
Rashi Gaur is a renowned astrologer, vastu and Feng Shui expert, numerologist, Pyra-Vastu expert, and influencer
Related: Your Zodiac Reveals The Kind Of Traveller You'll Be In 2022
Written By