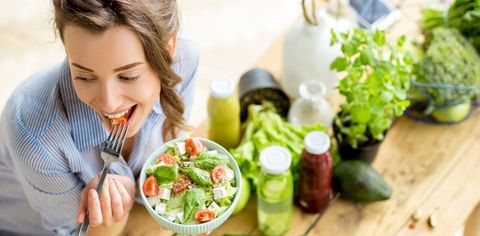 Trust these local restaurants in Kolkata to cater to all your hunger pangs during the ongoing crises. After all, no pandemic should come in the way of good food! By Bayar Jain
In the current times, restaurants are facing the brunt of COVID-induced lockdowns and curfews with close to no diners venturing out for meals. As a result, economic hardship for smaller chains or standalone eateries has taken the limelight. Although deliveries are on the rise, most local restaurants in Kolkata are crippling due to limited revenues—largely owing to restaurant aggregators and food delivery companies taking a dedicated percentage for each order via their platforms.
View this post on Instagram
Restaurateur Riyaaz Amlani recently took to Instagram to shed light on this. In a short video, Amlani explains how ordering directly can help local restaurants survive the pandemic; it heightens the chance of lesser rates for consumers, and even works towards ensuring sustained employability for staff (this is possible because the servers at a restaurant can double as delivery personnel, while others continue with their designated roles like chefs, produce suppliers and purchasing departments, etc.). For this, Amlani suggests researching for direct numbers to place orders such as those obtained by a quick web search or those available on the restaurant's official social media profiles.
View this post on Instagram
Binge Baefikar serves homely food accentuated with dietary specifications of all kinds. A 'virtual restaurant'—as they like to call it—this healthy eatery transforms all junk foods like pizzas, burgers, pav bhaji, papdi chaat and more, to leaner variations. Their menu comprises a wide range of carb-free ketogenic diet-friendly items, gluten-free variations, and vegan varieties of each dish. Plus, sugar is an absolute no-no here! It's all about raw unprocessed coconut oil with an emphasis on whole grains.
To order: call +91 9830580396
View this post on Instagram
The ON Cafe, or Only Nutrition, truly lives up to its name. This nutritionist-certified vegetarian multi-cuisine food joint aims to make the city a healthier space. With North Indian, Chinese, Italian, Continental, gluten-free, vegan, and high protein options available currently, a ketogenic variation is also in the pipeline. The folks at ON Cafe also provide complimentary yoga, Zumba and meditation classes once in a while with their subscription packages.
To order: call +91 9830188866
View this post on Instagram
With a special quarantine menu rolled out recently, Aaheli Xpress is sure to cater to all isolation woes. Focussed on keeping the Bengali snacking tradition alive, their menu is loaded with local classics. Think luchi with murghi kasha, kasha mangsho, mochar chop, and more. Their COVID-19 menu also includes quinoa, pita and hummus, wheat dalia, and the quintessential kadha to boost immunity.
To order: call +91 9007012906/ +91 9007770841
View this post on Instagram
The best kind of bingeing is one that doesn't pinch the pocket, and that's exactly what 99 guarantees. Here, everything is priced at INR 99 (barring the specials, which aren't exorbitantly expensive either). The menu is compartmentalised into pizzas, beverages, oriental, munchies, Indian, specials and meals—each of which unfurls a gamut of fine flavours.
To order: call or WhatsApp +91 9830306192
View this post on Instagram
On the surface, The Daily Cafe is a Euro-inspired cafe and bistro, which serves global cuisines. Dig a little deeper, and its true persona shines through—a millennial's paradise. An ideal remedy for lockdown blues, this colourful restaurant whips specially-curated coffee and beverages along with seasonal favourites and dietary specific menus. Ingredients such as matcha, gochujang, bagels, and Canadian maple syrup find a spot on the menu.
To order: call +91 8017099950
Editor's Note: Keeping the current situation of the pandemic in mind, T+L India recommends every reader to stay safe, and take all government-regulated precautions in case travel at this time is absolutely necessary. Please follow our stories on #IndiaFightsCorona for all the latest travel guidelines.
Related: #TnlRoadTrips: 5 Lesser-Explored Culinary Road Trips From Kolkata
Written By