TL Finds: Chandralok Villas — A Quaint Four-Villa Property In Lonavla, Maharashtra
Travel + Leisure India & South Asia brings you #TLFinds, a weekly series that gives you a sneak peek into new and interesting places and experiences across the country and overseas. The latest in this series of reviews is Chandralok Villas, a quaint four villa property nestled in the hills of Lonavla. By Ishika Laul
What is it?
A family run, pet-friendly, four villa property – focusing on mindful living and indulgence.
Ideal for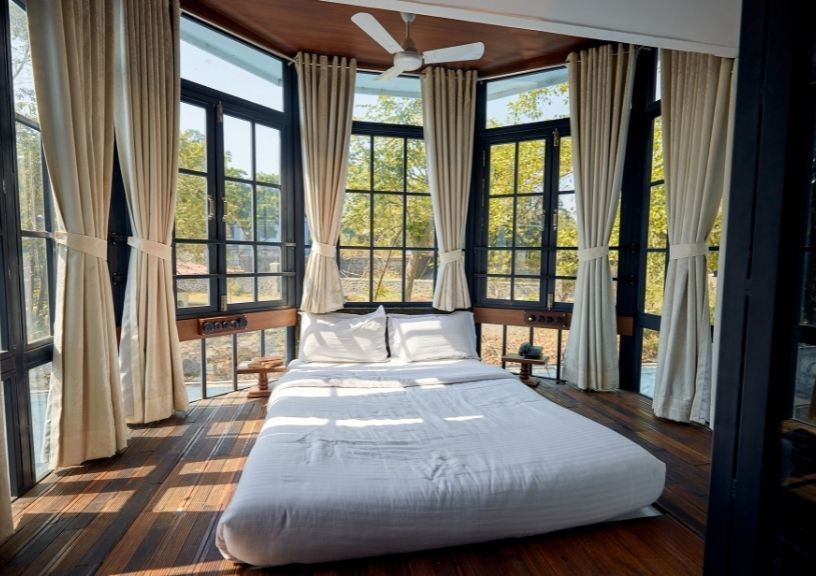 Families, romantic getaways, group staycations and special events, such as bachelorettes.
Review
Away from the hustle-bustle of the city life, Chandralok Villas is your escape to an oasis of peace, comfort and mindful luxury. A by-product of the 59-year-old Chandrolok Hotel, this four-villa property is a modern take on traditional lodging.
Homestays are the future of slow travel and the Ganatra family-run Chandralok Villas is more than ready to make its mark. Set against misty skies and dense forests of Lonavla, surrounded by soothing sounds of nature, this small-scale lodging house offers modern comforts with a touch of vintage elegance.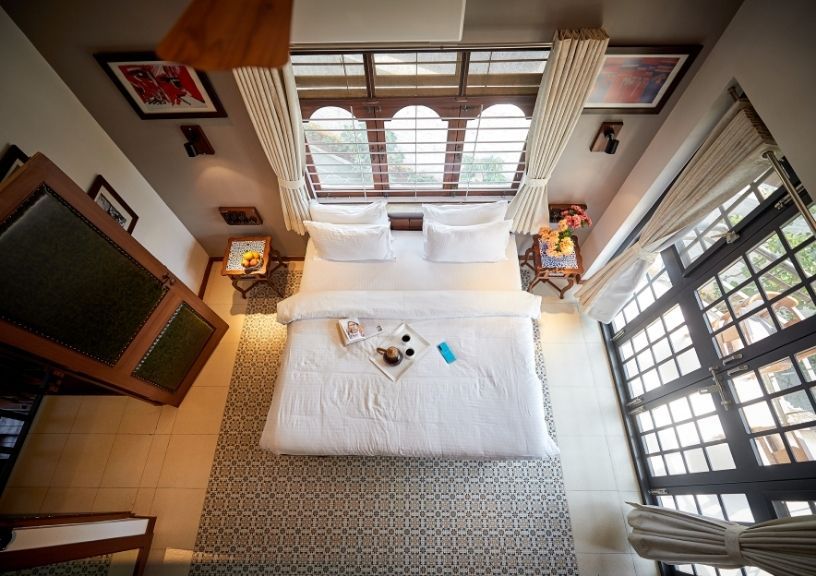 While the overall design language is inspired by the family's own personal travels, the focus on old-school textures and colours, interspersed with contemporary offerings, plays an important part in making the experience at Chandralok Villas unique. On one hand we have the Lilliputian balconies, the antique-style switches and the symmetrically placed golecha tiles, but on the other hand – each villa offers a private pool, an alfresco dining area, a mini-TV parlour room along with comfortable beds, perfect water pressure, and the likes.
Each villa features four and a half bedrooms, with home-style meals, available through the day. Since sustainability is a large part of what makes up the brand ideology of Chandralok, the property also features a #ShopForACause pop up – a marketplace retailing locally-sourced and handmade products – in an effort to support local women-run businesses. Our favourite area was the little garden, producing homegrown herbs and veggies, fuelled by kitchen waste compost – truly depicting a responsible way of living.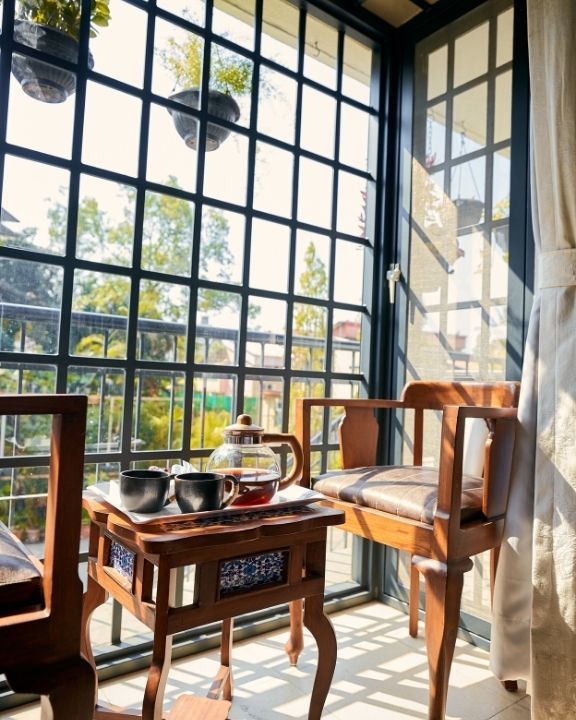 I spent my day, skimming through the books on display at the villa, all hand-me-downs from travellers and guests alike. A warm cup of tea gave me company as I basked in the peace and serenity of the location.
As the the sun set and the cool winds softly rattled the windows, my day at Chandralok villas ended with a home-cooked meal, the warm and generous hospitality of the Ganatras and the pure indulgence of this modern lodge life.
If you appreciate sustainable luxury at affordable rates, Chandralok Villas is an absolute must-visit for you.
Address
Chandralok Villas, Next to Tungareshwar Temple, Off, main, Tungarli Rd, behind HDFC learning centre, Lonavla, Maharashtra 410405
Tariff
Starting at INR. 18,000/- (exclusive of taxes) for two or more
Contact
For Bookings: +91 97656 08585
Related: TL Finds: 36 Palms Beach Resort, A Seaside Retreat in Cherai, Kerala