TL Finds: A Tarkashi (Metal Inlaying) Workshop In Jaipur, Rajasthan That You Must Try
Travel + Leisure India & South Asia brings you #TLFinds, a weekly series that gives you a sneak peek into new and interesting places and experiences across the country and overseas. The latest in this series of reviews is a guided Tarkashi workshop by Mohal Lal Sharma in Jaipur. Text and photographs by Bayar Jain
What is it?
A guided, hands-on Tarkashi workshop (Tarkashi or Taarkashi is the technique of inlaying fine flattened wire or taar of brass, copper, or silver in wood) by Mohal Lal Sharma, an award-winning craftsperson, at his humble home-cum-workshop in Jaipur, Rajasthan.
Ideal for:
Art and culture enthusiasts.
Review: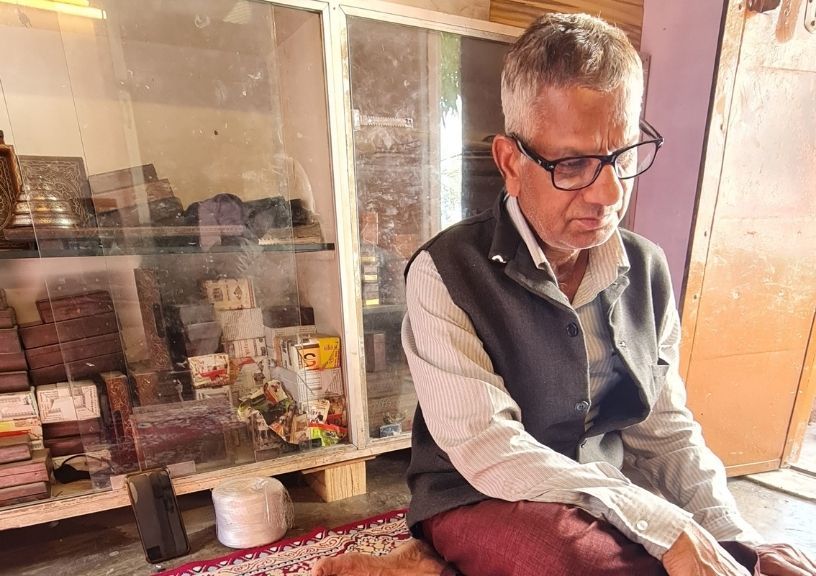 For years, Rajasthan and art are seen in conjunction to another. The Pink City houses vibrancy in all its nooks—be it with bright architecture lining the streets or colourful crafts and textiles thronging the markets. While mirror works, blue pottery, or even miniature paintings inspired by religious scriptures continue to attract tourists, Tarkashi shines faintly in the background, often overshadowed by other artworks of the state. Mohal Lal Sharma aims to bring back the spotlight to his artform.
Tarkashi, derived from the word taar or wire in Hindi, refers to the technique of inlaying a flattened brass, silver or gold wire in wood. Around the 16th century, artisans from across the country came to Jaipur. Among these were Tarkashi artists, most of whom migrated to the western state from Uttar Pradesh. Then, these metal inlays were reserved for ornamental boxes and tables. Today, it comes engraved onto utility items like trays, plates, glasses, and more.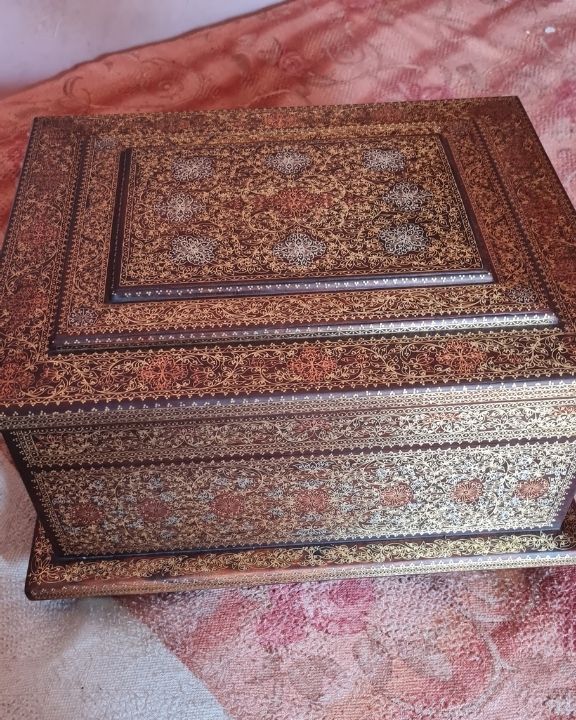 "I've been practising this art for over 40 years now," Mohal Lal Sharma explains in Hindi. "My wife is also a tarkashi artist," he beams, "and she's better than me! She won a national award years before I won my national merit!"
A look around Sharma's humble home would make it appear impossible for two coveted awards to sit deep within its crevices. A narrow, low-roofed door leads me to the drawing room, where a cow is chewing hay in slow melancholy. Further ahead is a small kitchen. Upstairs is where the magic happens.
As I gaze cluelessly at the wooden slabs jostling for space at his studio-workshop, Sharma explains, "First, sketch out the design on paper and transfer it onto the wood. Next, using chisels and hammers, carve in grooves along the design and inlay the wire." Over discussions, I learn that a simple jewellery box takes at least six months to make! In two hours, though, he helps attendees create a tarkashi keychain or a paperweight.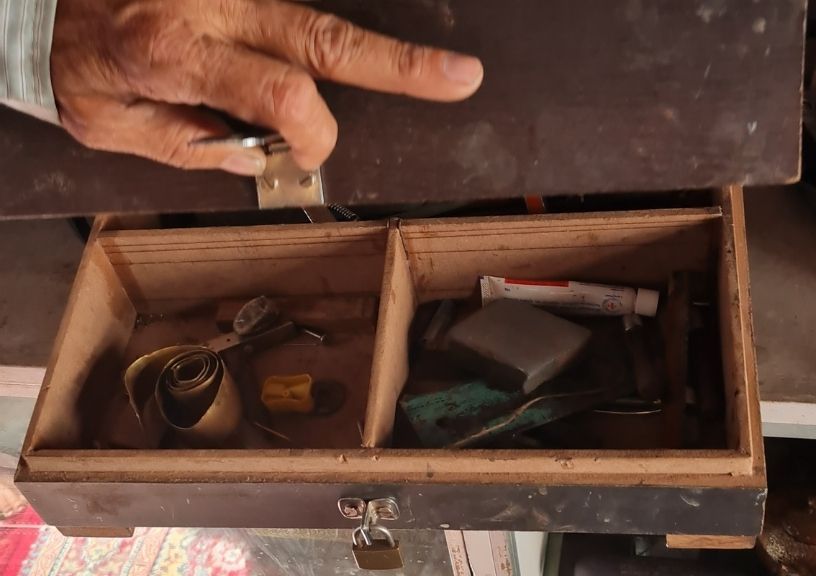 But hands-on learning aside, the workshop is made more special with Sharma's love for his craft and many conversations that keep flowing. Fluent only in Hindi—something that could prove to be a barrier for those who don't understand the language—the jovial man showcases his geometrical marvels without a moment's rest. The small room lined with his products and creations made on dark-coloured and seasonal sheesham wood—ranging from boxes, handheld mirrors, trays, tumblers and more—entice, while stories of his achievements and hurdles enrapture.
As I bid adieu, his words ring in my ear. "Over the years, it's become very expensive to make tarkashi. But I've been doing this for years and it's my family legacy (he learned the art from his elder brother at age 14), so I can't just give it up," he laments. Clutching tight onto my newly-purchased tarkashi engraved tray, I exit his home, hoping for the souvenir and stories to help keep his magic alive for generations to come.
Address
The host artist meets attendees at Triveni Chauraha at Gopalpura bypass, from where his home and workshop is a short walk.
Organiser Details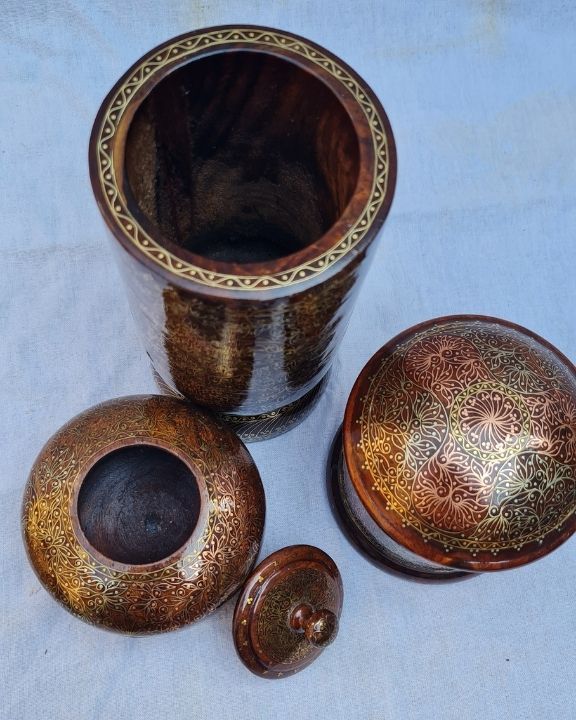 Tarkashi engraving workshops, and many other art experiences, are organised by Rajasthan Studio. Currently, these workshops and experiences are organised in Jaipur, Jodhpur, and Udaipur, and include crafts like blue pottery, wooden block making, jutti making, Meenakari jewellery, gemstone carving, Fresco art, and more.
Price
INR 4,130 per person, for a duration of three hours.
Contact
Visit site.
Related: TLFinds: The Den Corbett Resort & Spa, A Pet-Friendly Hotel In Uttarakhand