Exclusive: Maharawal Chaitanya Raj Singh Takes The Soon-To-Be-Launched Volvo Electric SUV For A Spin In Jaisalmer
In a fitting union and harmonious love for going green, Travel + Leisure India & South Asia got an exclusive preview of the soon-to-be-launched Volvo XC40 Recharge, the Volvo's maiden pure electric compact SUV. And Chaitanya Raj Singh, the Maharawal of Jaisalmer and believer of living life sustainably, took it out for a spin during the publication's cover shoot. By Bayar Jain
The future is 'green'. Be it a surge in use of biodegradable materials, a rise in conscious travelling, or even switching gears to embrace electric vehicles, the road towards a better tomorrow winds through sustainable pathways of today. Understanding this philosophy is Volvo Car India's XC40 Recharge, the Swedish car brand's first pure electric compact SUV—and Travel + Leisure India and South Asia, along with Chaitanya Raj Singh—the Maharawal of Jaisalmer—got the exclusive opportunity to take it for a spin during the publication's cover shoot at the royal summer palace of Moolsagar in Jaisalmer.
Commitment to Conscious Travelling
A firm believer and promotor of living life sustainably—much like the publication itself, which celebrates and asserts the need for conscious travelling—the millennial king says, "I know 'sustainable' is a difficult word to define, but as humans, we have lived sustainably before and it's on us as a global community to come together and achieve the various goals that have been set by governments for their countries."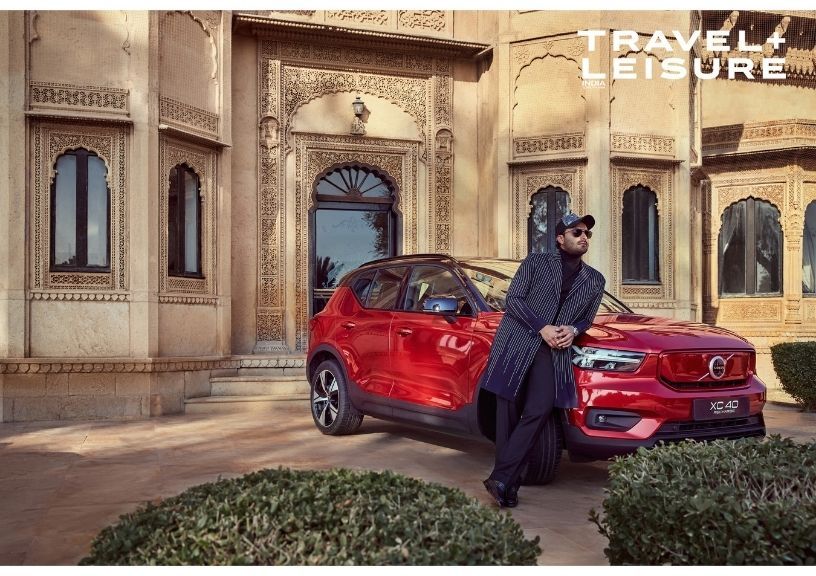 The Scandinavian luxury brand, too, wishes to achieve these goals. With a commitment to safety and environmental sustainability, this new car is designed for the city, and the rest of the world. In fact, after taking the car for a spin during Travel + Leisure India & South Asia's exclusive cover shoot, cover star Chaitanya Raj Singh says, "I didn't know an electric car could go so fast!" The car enthusiast and millennial king further adds, "What stands out about Volvo is that they've always been able to associate themselves with class."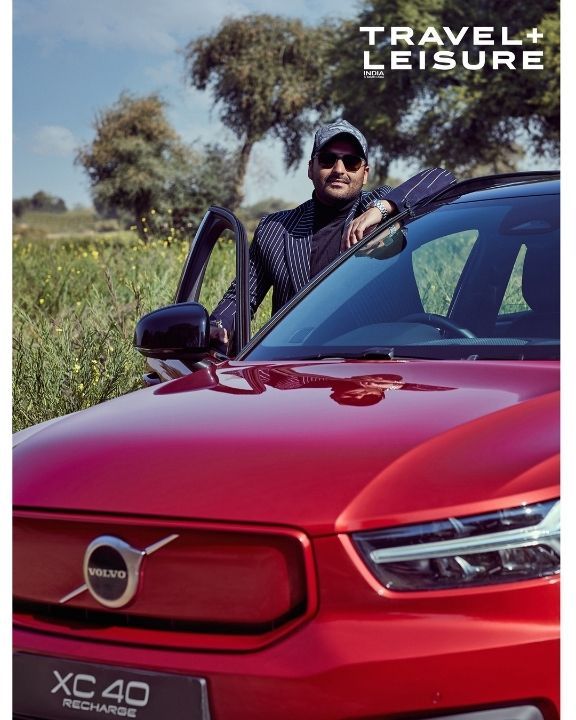 Stay tuned to Instagram to see Maharawal Chaitanya Raj Singh's first cover shoot since his coronation, featuring the soon-to-launch Volvo XC40 Recharge.
Related: #TnlVirtualRoadTrip: Driving Through San Francisco With Volvo