Glide Over The North Pole In OceanSky Cruises' Sustainable Hybrid Aircraft
As distancing and seclusion continues to be the norm in travelling, private jets and excursions have gained a renewed life. Catering to this trend is a new mode of cruising seemingly from the future: OceanSky Cruises' sustainable zeppelin-like hybrid aircraft. And now, it's all geared up to lift you off to the Arctic! Scroll down for more details. By Bayar Jain
Beyond luxury tourism, the challenge of bringing elements of sustainability into the purview has always been a long-drawn-out battle. Add to it the modern-day hurdles of privacy and seclusion, and you've got yourself the ideal concoction of a seemingly impossible task. When overcoming these stumbling blocks, one would expect futuristic inventions. OceanSky Cruises, a Swedish company, decided to travel back in time instead but with modern-knowledge for company. Paired with a vision to make luxury aviation more sustainable, OceanSky Cruises is offering an expedition from Svalbard in Norway to the North Pole, and back—all in a zeppelin-like hybrid aircraft. Named Airlander 10, the aircraft—being lighter than air—glides over land instead of relying on heavy fuel-based emissions for take-off, landing, and flying. Its unique hybrid aircraft combination (the Airlander 10 works on the principles of an aeroplane-like, aerodynamic lift; gaseous lifts of an airship; and vectored thrusts akin to helicopters) also allows it to land and take off from any surface, without a predesignated runway. Which means the North Pole is well within reach!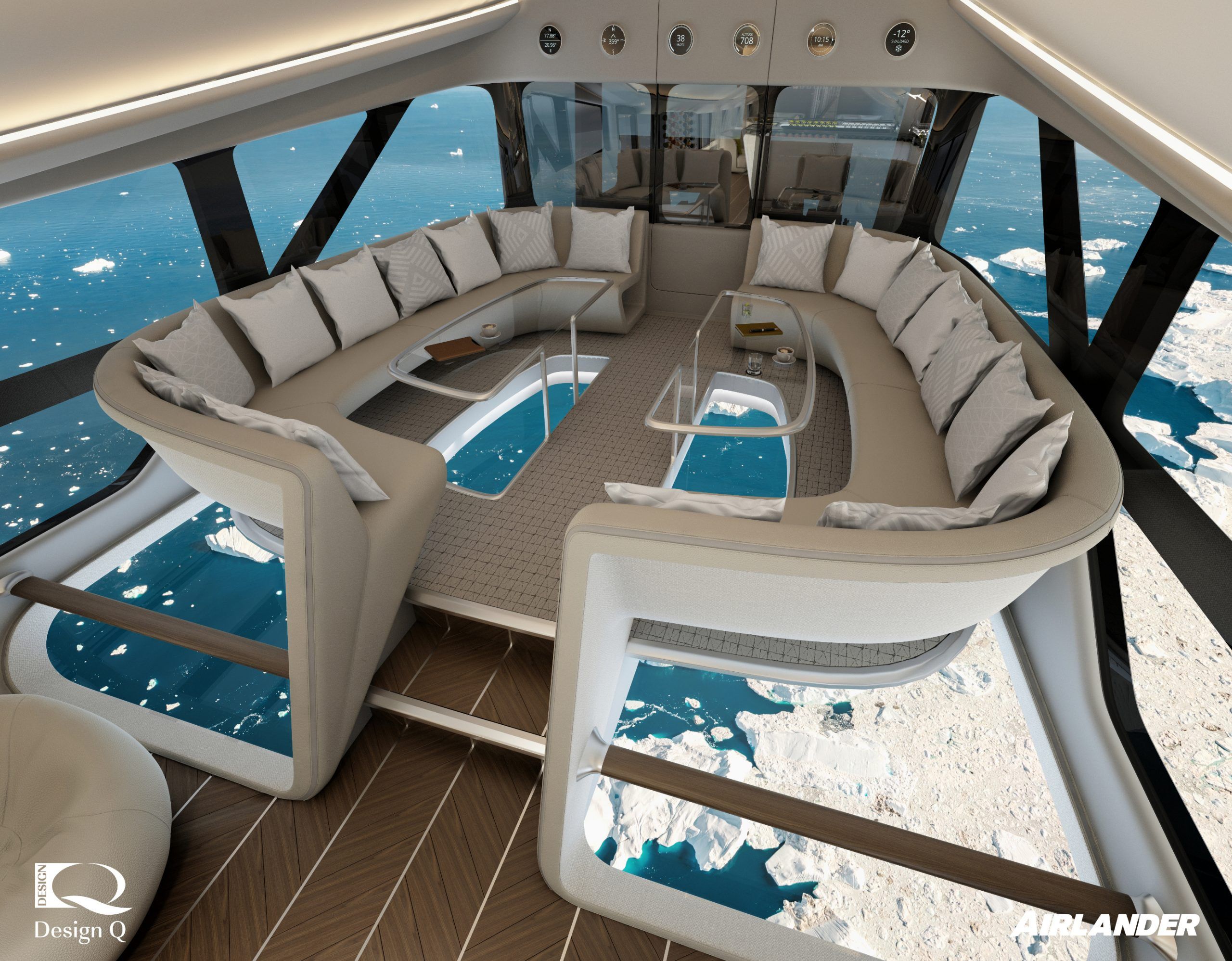 Touted as the world's most inaccessible place, OceanSky Cruises' historic expedition to the North Pole will begin between May and October 2023/2024 for 16 passengers by invitation only. On the journey, passengers can expect to see dancing northern lights; gentle polar bears, whales and rare wildlife; tall icebergs; and white icy expanses dissolving into the horizons beyond the windows. Inside, too, a similar surreal experience awaits. Passengers on the Airlander 10 can enjoy
luxurious, private en-suite bedrooms coupled with panoramic views in the aircraft's
Infinity Lounge. Being a non-pressurised aircraft, the structure also allows for large windows and glass floors, implying paradisiacal views at all times. To add to the luxuries, gourmet fine dining and delicious drinks await. All you need is a big pocket, an invitation, and an intense thirst for adventure.
Related: Plan Your Next Vacation To The North Pole And Spend A Night In An Igloo