Perched on the fringes of Sasan Gir National Park, Aramness Gir redefines new-age safari lodge in every nook. By Bayar Jain
For any wildlife-loving traveller, a visit to Sasan Gir National Park is a must. Dotted with the world's last remaining Asiatic lions and home to the semi-nomadic Maldhari tribe, this Gujarat-based wildlife sanctuary is an inviting haven. Aramness Gir, a new-age safari lodge located on the fringes of the park, makes the space even more alluring.
Created as a dedicated resort to conservation, owner Jimmy Patel set up the property as an ode to Gujarat. The result is an experience entrenched in local culture that is designed with authenticity and luxury in equal measure.
Design
Designed in collaboration with internationally renowned Fox Browne Creative and Nicholas Plewman Architects, Aramness Gir creates a unique and immersive experience in the Indian wilderness. Taking inspiration from the characteristics of the local village Haripur, the lodge has cobbled streets fringed with kothis or courtyard homes. The property comes dotted with natural forests and meadow gardens that have been revived in and around the kothis and guest areas, in turn paying homage to the original use of the land as a farmland.
Stay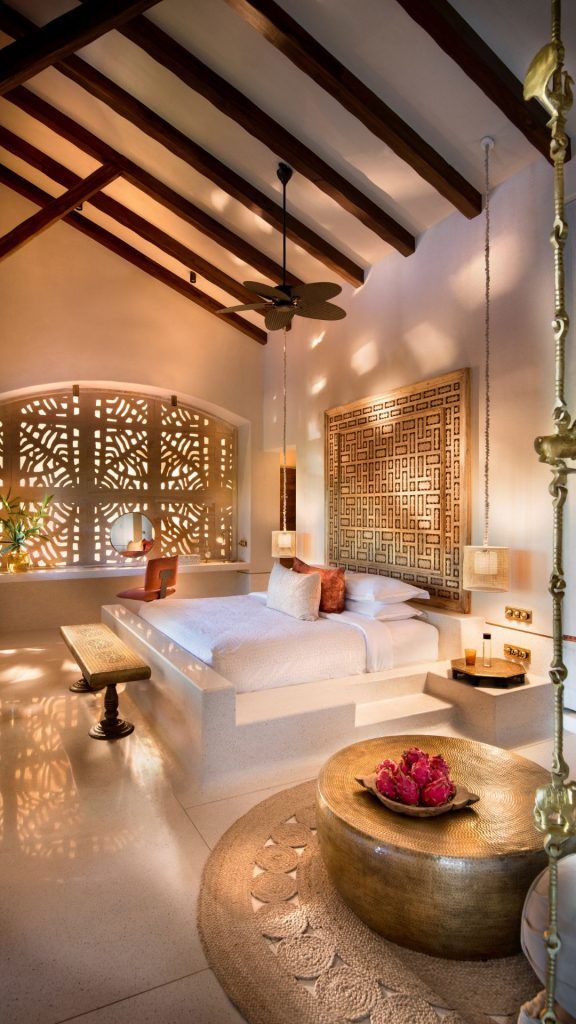 Aramness Gir houses 15 standalone single bedroom kothis and three standalone double bedroom kothis. A shared dining space completes the setup. Each of these spacious double storeyed kothis celebrate sophistication draped in simplicity. Picture a shaded courtyard and an upper deck veranda opening to views of waterways and the dense forest; a private pool, inspired by the characteristics of an Indian step-well; and dedicated butlers to help bring every thoughtfully curated experience to life.
Dine
This celebration of nature continues to the dining experiences at Aramness Gir, too. Guests can savour meals anytime, anywhere. Choose from intimate indoor spaces or outdoor areas like courtyards, terraces, and organic gardens.
At Village Dinner, savour a village-style sit-down traditional Kathiawadi thali amid a mango orchard. At Jungle Barbeque, a live cooking experience under the diamond-studded night sky awaits. Haveli Dining, a space lit by lanterns, serves an explosion of flavours with an authentic Gujarati thali that takes diners on a cultural trail of the region with every bite. Visit Garden Pavillion for immersing in a farm-t0-fork meal in the midst of an organic garden. Pool House is equipped with bar facilities, making it an apt space to soak in the serenity over a tipple or coffee—whatever deems fit.
Experience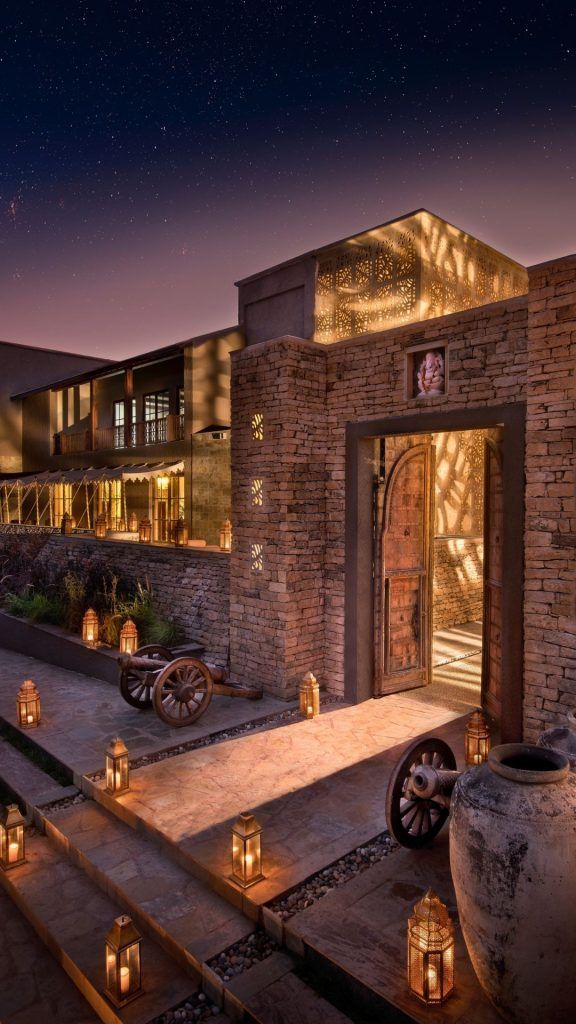 There's no dearth of experiences at Aramness Gir. Guests can choose to embark upon game drives into the park to view the Asiatic lion with an Aramness naturalist, explore the teak forests, savour picnics in the wild, meet a Maldhari family in their abodes, sample Gujarati food, share tales of the wild with a naturalist over a jungle barbecue beneath the stars, relax in the spa, learn pottery, or even engage kids with inspiring activities at Aramness Playscape. Or better yet, do nothing at all and let the serenity of the space sweep you over.
Related: A Guide To Spotting Lions In Their Full Glory At The Gir National Park