Even Small Breaks Become Great At Conrad Bengaluru, Especially For The Younger Guests!
The high-tech city's rushed life settles to a happy lullaby at Conrad Bengaluru, courtesy: its alluring Great Small Breaks staycation offer. Read on below to know more about it and how you can book a happy getaway for you and your kids. By Bayar Jain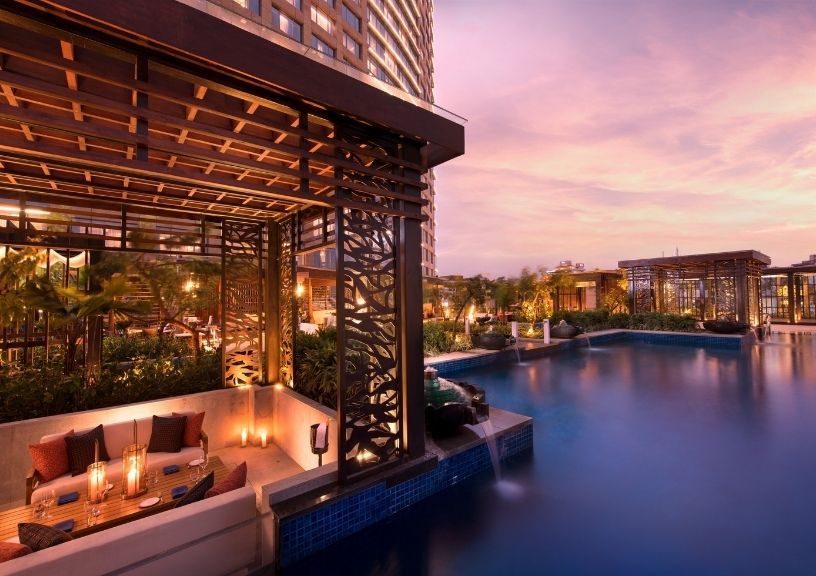 Soaring 24 stories above Bengaluru's Central Business District, Conrad Bengaluru allows guests to enjoy a taste of local South Indian culture within its warm, tropical abode. Accentuating this relaxed vibe further is the Great Small Breaks staycation offer.
Great Small Breaks, an initiative introduced by the overarching Hilton brand, assures a tailor-made staycation for families and young guests, alike. Launched in sync with their version of same-city leisure travel, this initiative promises to enhance the Conrad experience with complimentary stays, personalised surprises, interactive games, and a host of fun activities.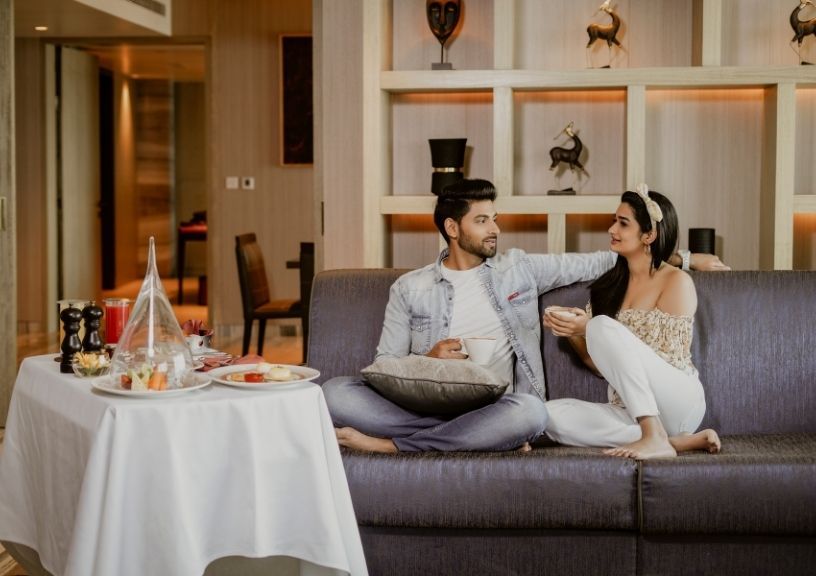 With this, children aged below 12 can avail complimentary stays and meals, along with enriching experiences designed to enthral. Srijan Vadhera, General Manager, Conrad Bengaluru, elaborates, "With this initiative, we have touched the aspects of capturing the entire journey of a Little Guest – from a Disneyland experiential welcome, to an elevated Check in, Room stay, kids' menu, kids' zone activities and much more to delight them."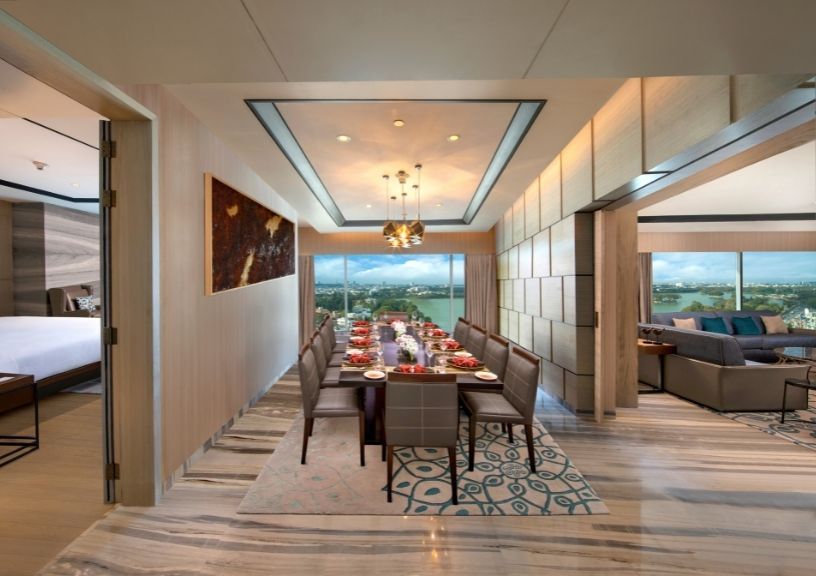 The magical experience takes flight right from the guest's doorstep. A customised, fairytale-like pickup car—adorned with balloons, and filled with chocolates and games—serves as a magic carriage to the property. Upon arrival, a larger-than-life Mickey Mouse greets. A tray replete with lollipops, marshmallows, and chocolate dip replace welcome drinks, while a special check-in counter—complete with an elevated step for the young ones—works as a segue to the fun times ahead. As parents complete hotel check-in formalities, kids can join in the fun by filling in their preferences, too—between cupcakes, chocolates, or cookies!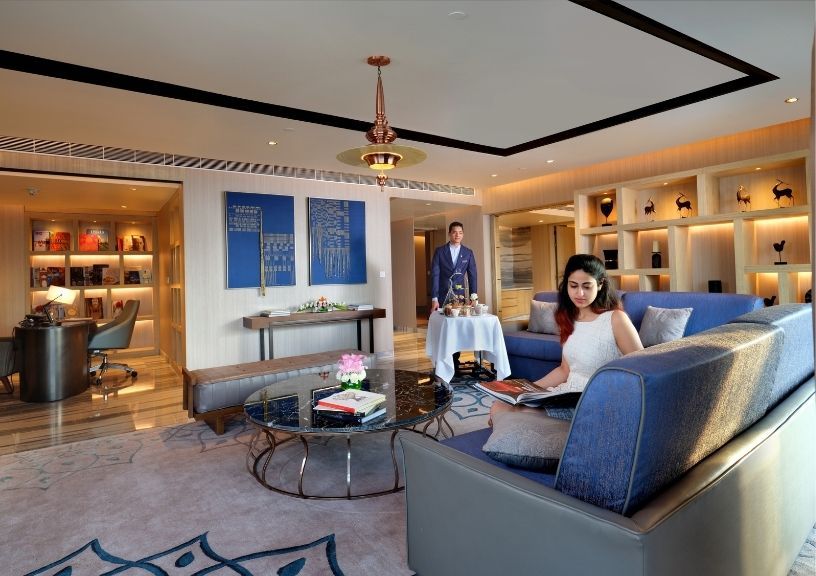 The unique in-room experience at Conrad Bengaluru, then, continues this fun. Recyclable goodie bags with eco-friendly stationery kits like seed paper diaries, pencils and bookmarks—all in line with the brand's commitment towards conscious travel—await in the rooms. Beyond the rooms, engaging activities like baking and mocktail making sessions spoil guests further. Plus, kids can even adorn the chef's hat for a day!
So what are you waiting for? To book a fun family staycation that you and your kids will remember for a while, click here.
Related: #TnLSalutes: This Is How Conrad Bengaluru Is Stepping In To Overcome The Current Crisis