Goa is a land of culture. Be it its beaches and shacks famous for parties, or the many national parks that offer a peek into the state's abundant wildlife, Goa is a place for all. The place is also historically significant, and a testament to that is its many forts. So, the next time you visit, be sure to check out these forts in Goa for a lesson in India's past. By Anushka Goel
Think Goa, and the brain conjures up images of vast beaches, stunning shacks, and plenty of poi and seafood paired with endless mugs of beer. Goa is equally famous for its beautiful churches and abundance of wildlife. In fact, its terrain has made it home to several small and big waterfalls, including the Dudhsagar Falls, as well as many natural pools.
The state also has a rich history – be it its Portuguese invasion (and hence the heavy influence of Portuguese culture), or the many battles fought here. Being a largely sea-based destination, Goa has also been home to several forts, which were built by different rulers at different points in time. These, today, stand as a memory of its past.
So, the next time you are in the party capital of India, be sure to visit these forts in Goa and catch a glimpse of history as well.
Book your stay at Hilton Goa Resort here
Forts in Goa you must visit for a lesson in history
Aguada Fort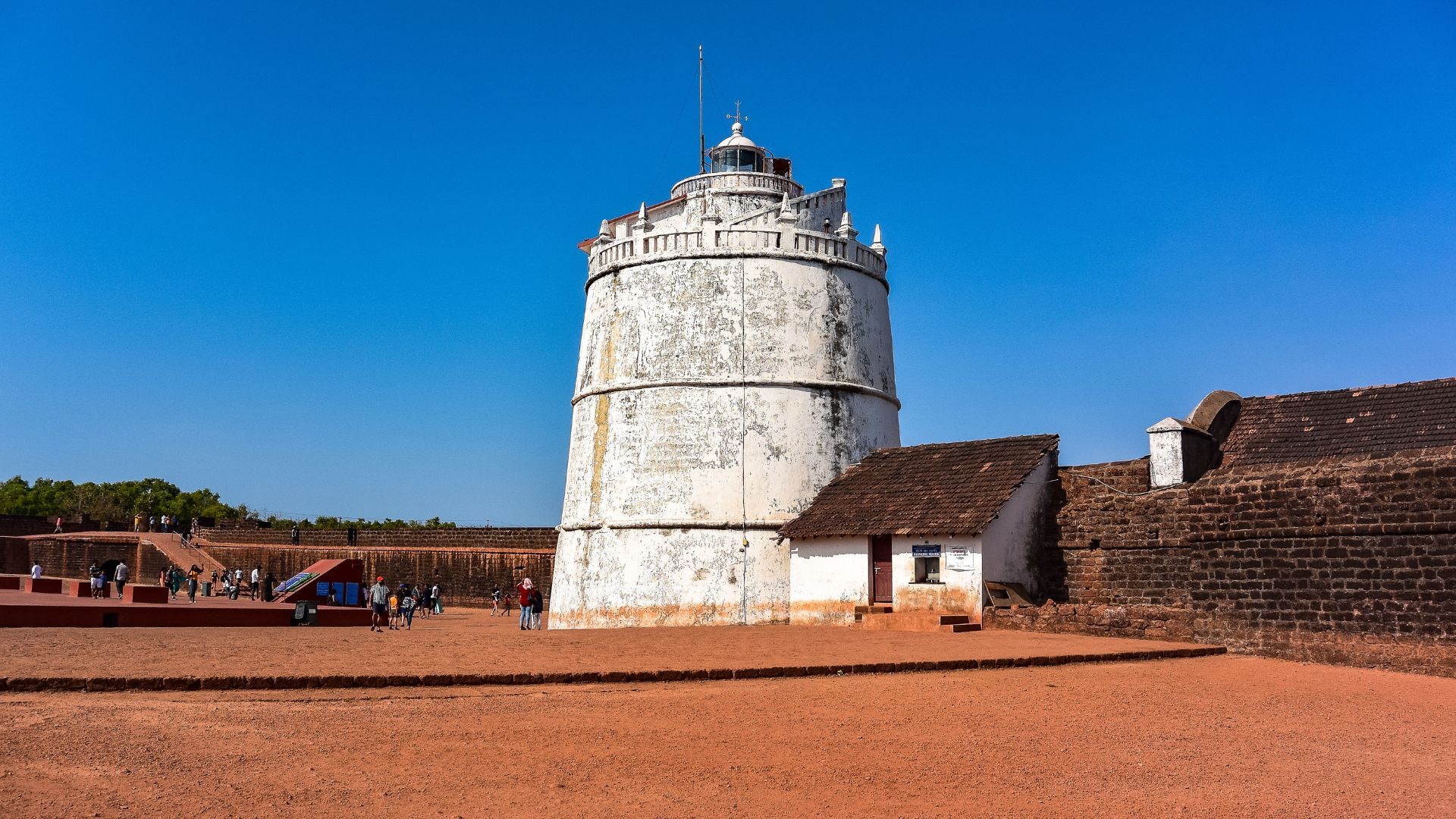 Aguada Fort is probably among the biggest tourist attractions in Goa. The fort, located in North Goa, is the largest Portuguese structure in the state, and is also one of the oldest forts in India. Constructed between 1609 and 1612, the fort was built to protect Old Goa from enemies. The place houses a luxury resort as well as the largest jail in Goa, and the lighthouse here is among the main attractions.
Location: Bardez, North Goa
Timings: 9:30 am to 6:00 pm
Entry Fee: Nil
Chapora Fort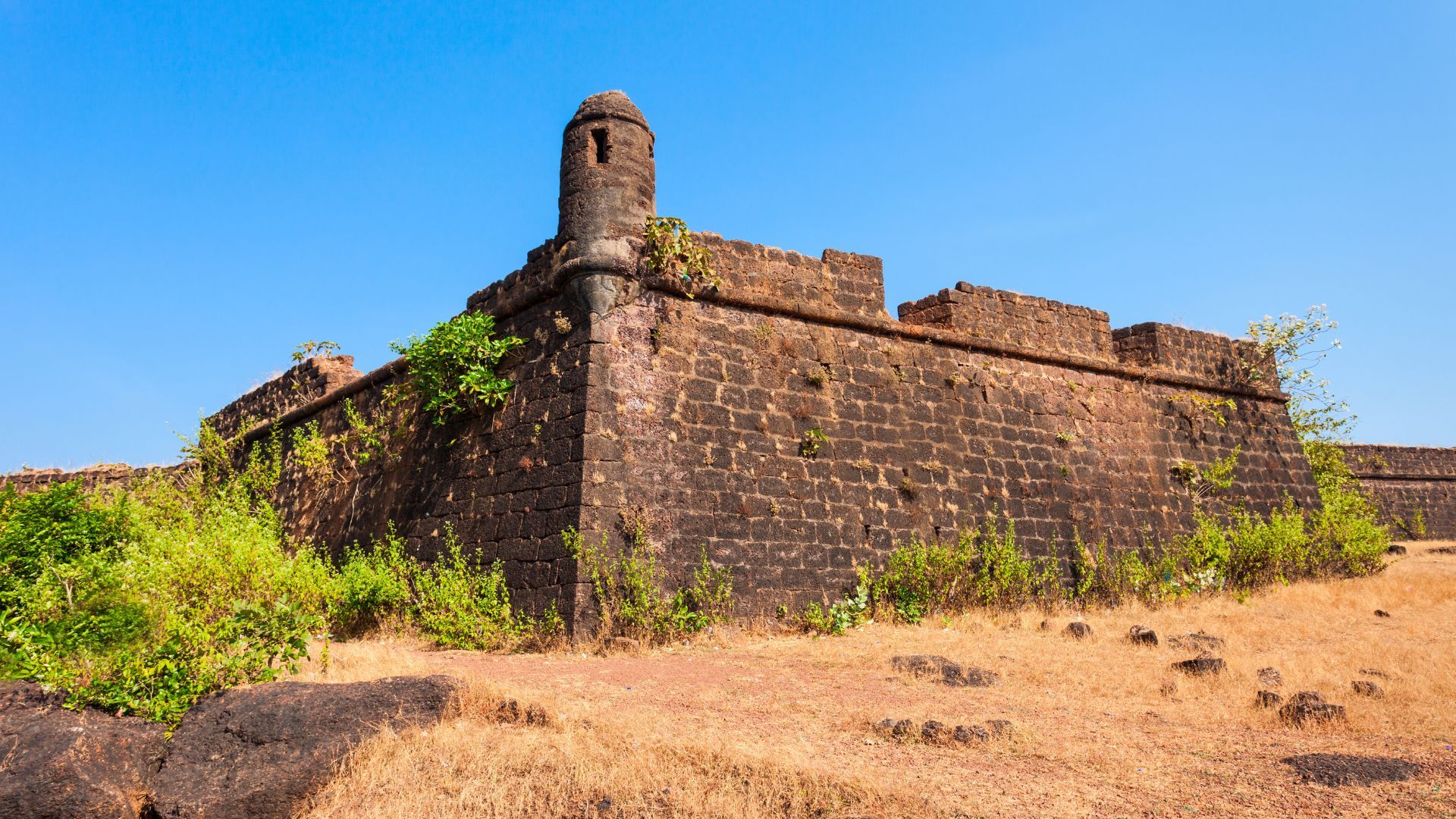 The extremely popular fort in pop culture, thanks to the cult classic Dil Chahta Hai, the fort offers a 360-degree view. This made it an excellent defence structure back in the day. Constructed in 1717, the fort today attracts thousands of visitors who come to see its tombstones, fort walls and views of Vagator beach.
Location: Vagator, North Goa
Time: 8:00 am to 5:00pm
Entry Fee: Nil
Book your stay at Grand Hyatt Goa here
Corjuem Fort Corjuem Fort is an example of the fact that forts need not be huge to be effective and travel-friendly. Among the smallest forts in Goa, Corjuem is located close to the Aldone village. Built in 1705, it offers mesmerising views of rivers and lush, vibrant greenery, which will leave you spellbound. To add to the adventure, the fort has several cannons and murder holes!
Location: Corjuem Island, across Aldone Village
Timings: 6:00 am to 7:00 pm
Entry Fee: Nil
Cabo de Rama Fort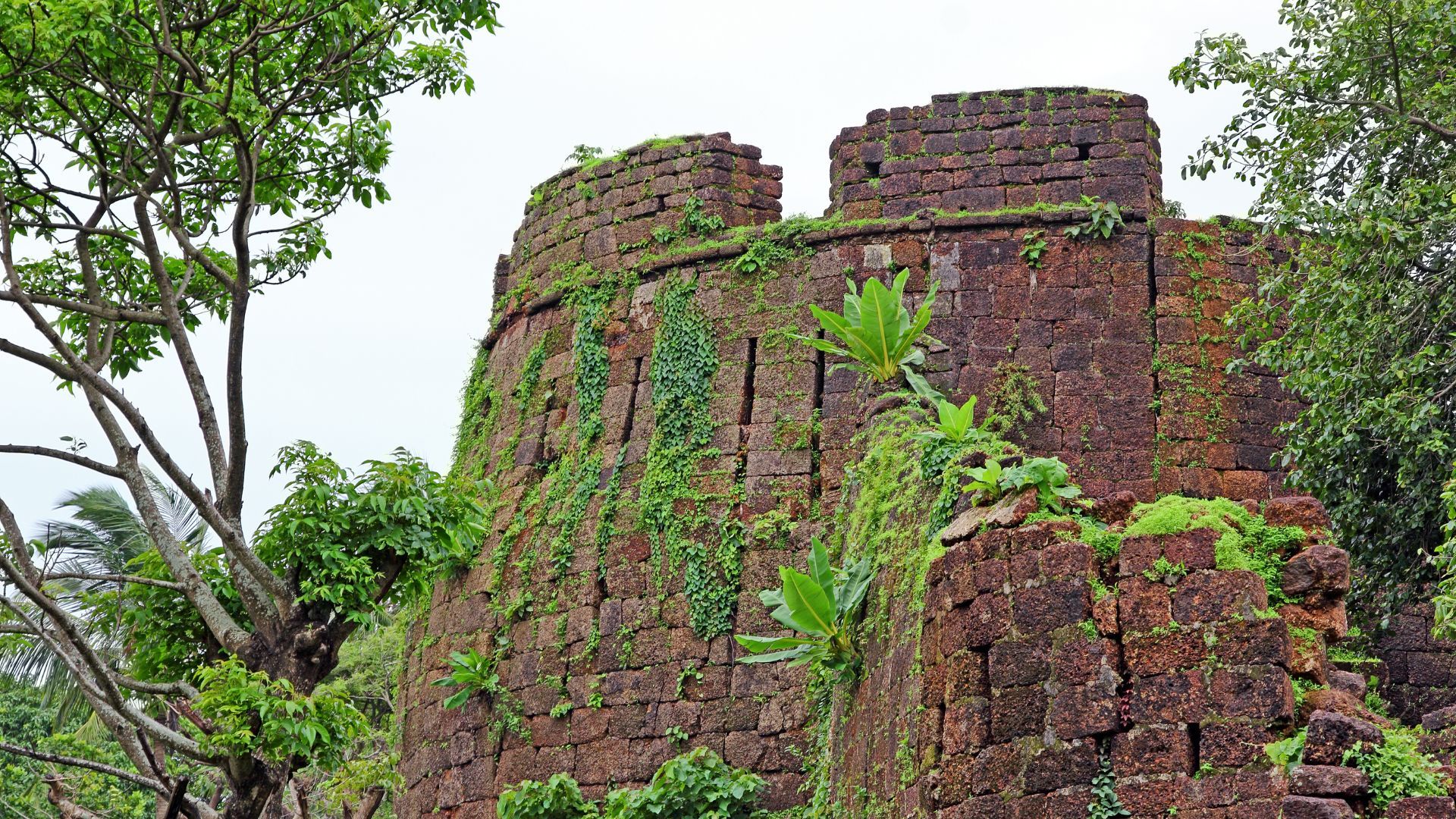 Cabo de Rama is a great spot to visit for those who like some adventure. The place, spread across 1,80,000 square metres, has a place not only in history but in mythology, too. It is said that Lord Rama spent years of his exile with wife Sita and brother Lakshman here at this fort, and hence its name. The place is a must-visit for those looking for sea views and an unspoken calm.
Location: Taluka Cabo de Rama, Canacona
Timings: 9:00 am to 5:30 pm
Entry Fee: Nil
Timings: 9 AM to 5:30 PM
Ponda Fort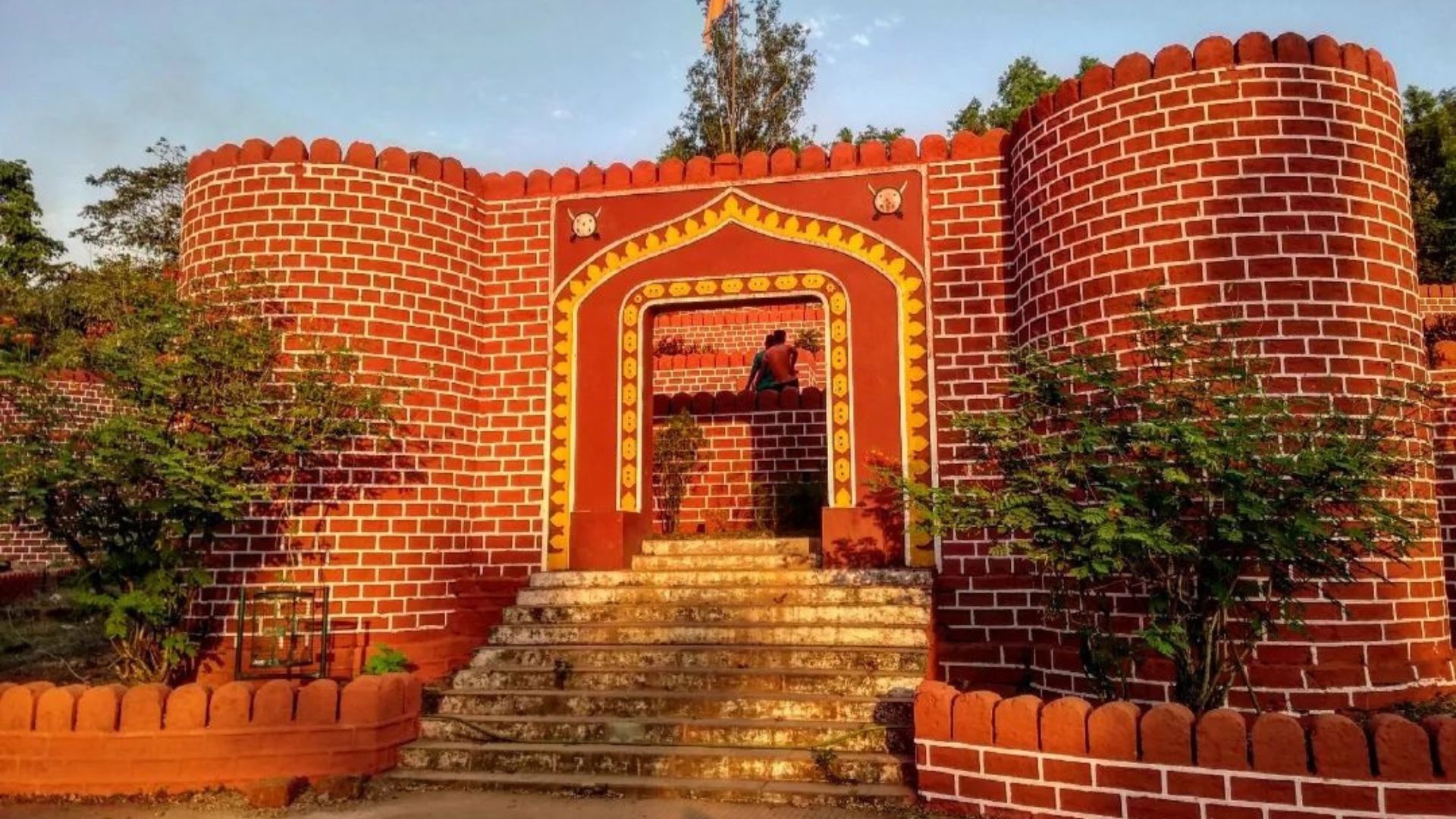 Named after the Maratha ruler Chhatrapati Shivaji Maharaj, who captured the fort in 1665, the place is among the must-visit forts in Goa. Upon entering, you'll see a life-sized statue of the ruler here. Apart from that, the fort has some mesmerising views of its lush Goan surroundings, as well as a garden complex for you to relax in.
Location: Donshiwado, Ponda, North Goa
Timings: 10:00 am to 6:00 pm
Book your stay at Heritage Village Resort & Spa Goa here
Reis Magos Fort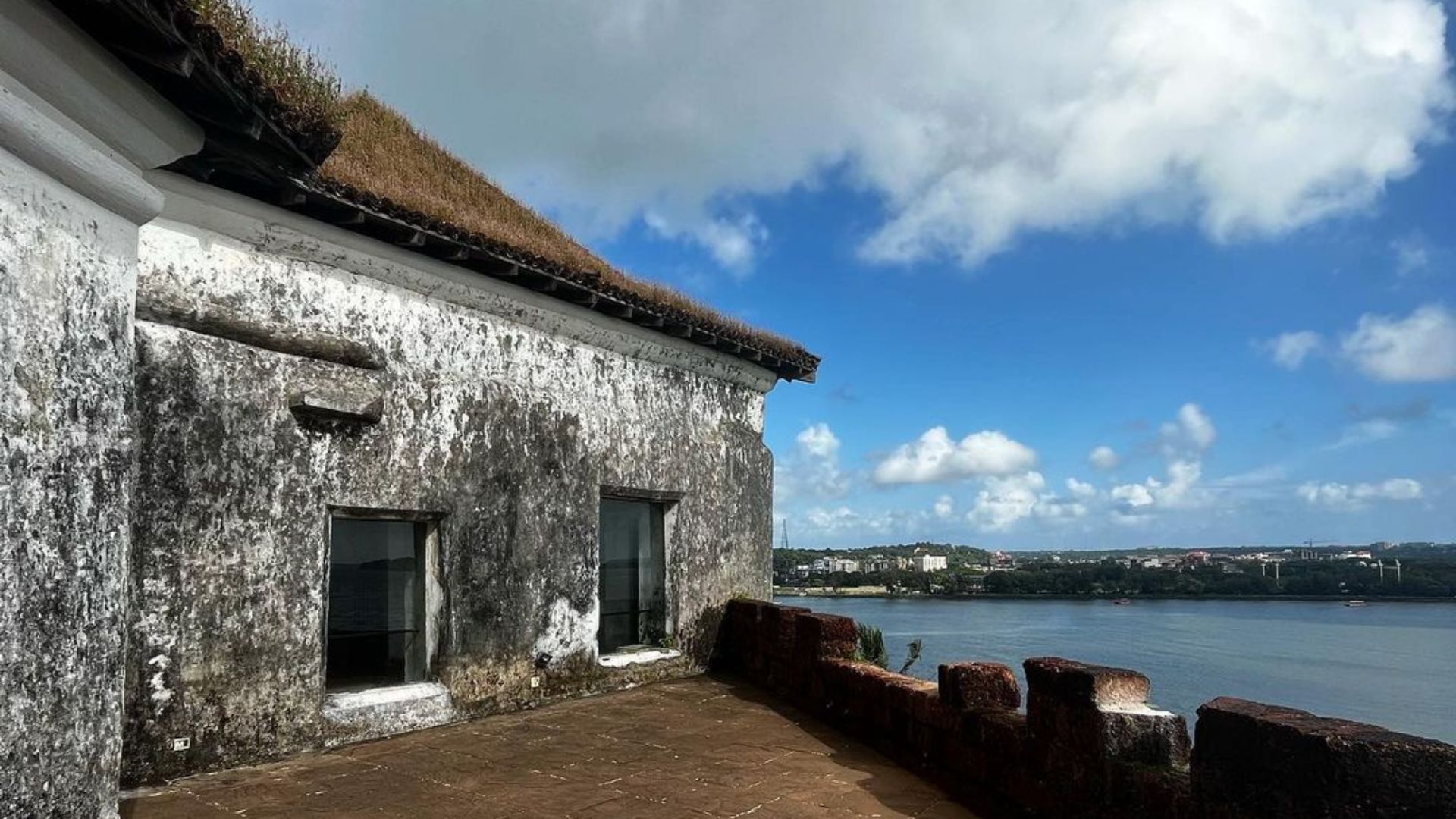 Among the ancient forts in Goa is Reis Magos. The fort, located on the banks of Mandovi river, was built in 1551. It offers beautiful views of Panjim and the river, and is maintained by the cultural and heritage centre. The fort also houses 33 cannons!
Location: Verem, Bardez, North Goa
Timings: 9:30 am to 5:00 pm (Monday closed)
Entry Fee: INR 50 per person for adults; INR 25 per person for students; INR 10 per person on Sundays and Government holidays; Nil for children aged below 8
Sinquerim Fort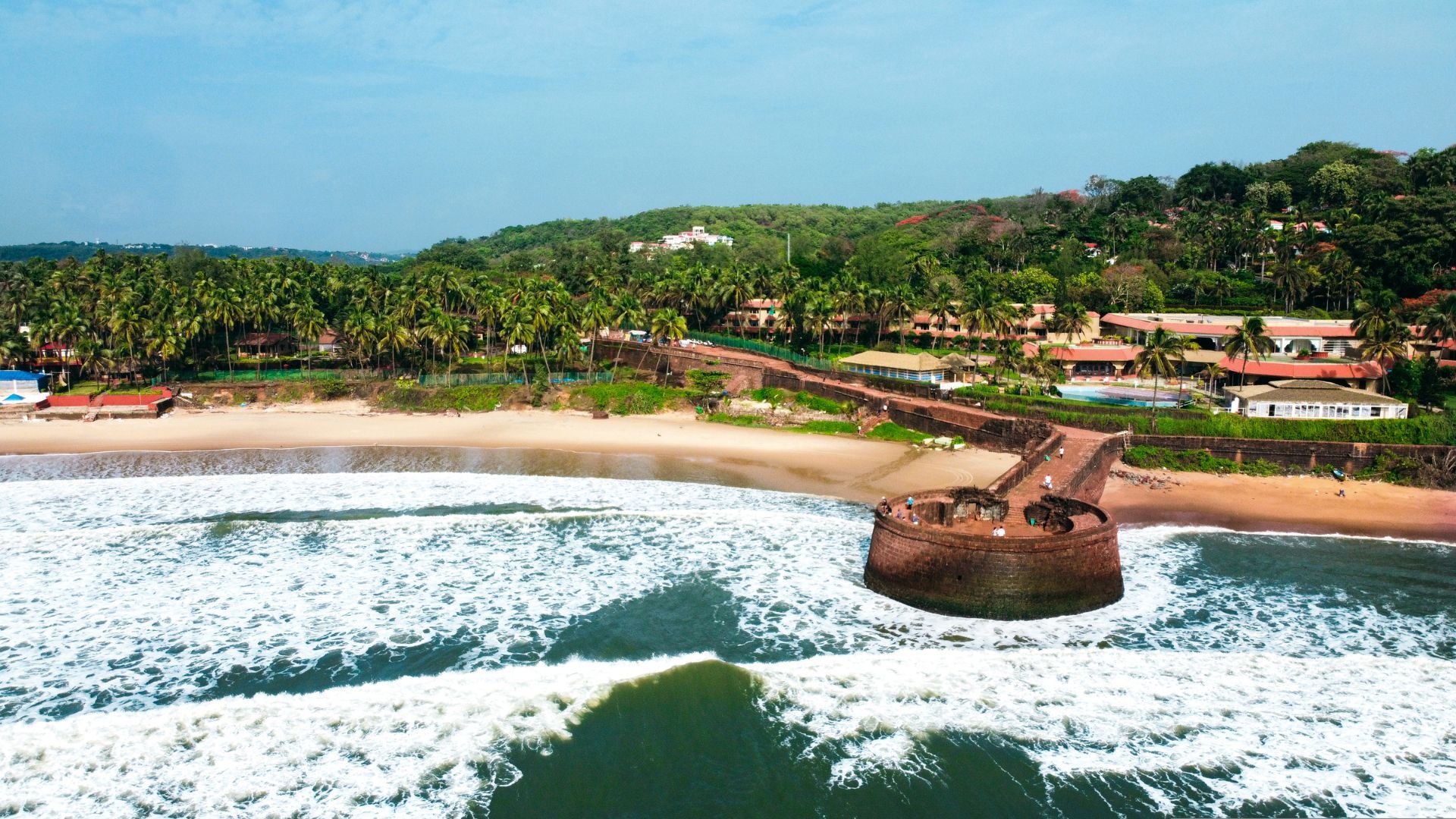 The small fort is an extension of Aguada Fort, and is located in close proximity to Panaji. The place overlooks the Arabian Sea and offers some of the most stunning sunset views in the state. This is not all – visiting in the evenings (and monsoon) paints such a beautiful picture that it';; be etched in your memories for years!
Location: Bardez, Candolim, North Goa
Timings: 6:00 am to 7:00 pm
Entry Fee: Nil
Betul Fort
View this post on Instagram
The popular tourist attraction is known for its beach as well as the Betul village. The fort, built on 1679, offers vast views of the point where river Sal falls into the Arabian Sea. The place, filled with cool breeze and ample greenery, is a rejuvenating spot great to visit for some calm.
Location: Quitol, South Goa
Timings: 5:30 am to 7:00 pm
Entry Fee: Nil
Book your stay at Novotel Goa Candolim here
Alorna Fort
View this post on Instagram
The fort, built on the banks of the river Chapora, is probably not among the most visited, but has a strong historical past. It is said to have been built by the Bhonsles of Satwantwadi as a defence mechanism against the Marathas. Today, despite being in ruins, the fort still has its own charm which makes it attractive to visitors. It offers scenic views of the nearby river, and is definitely a place to visit when you visit Goa.
Location: Alorna, Pernem, North Goa
Timings: 8:00 am to 6:00 pm
Entry Fee: Nil
Rachol Fort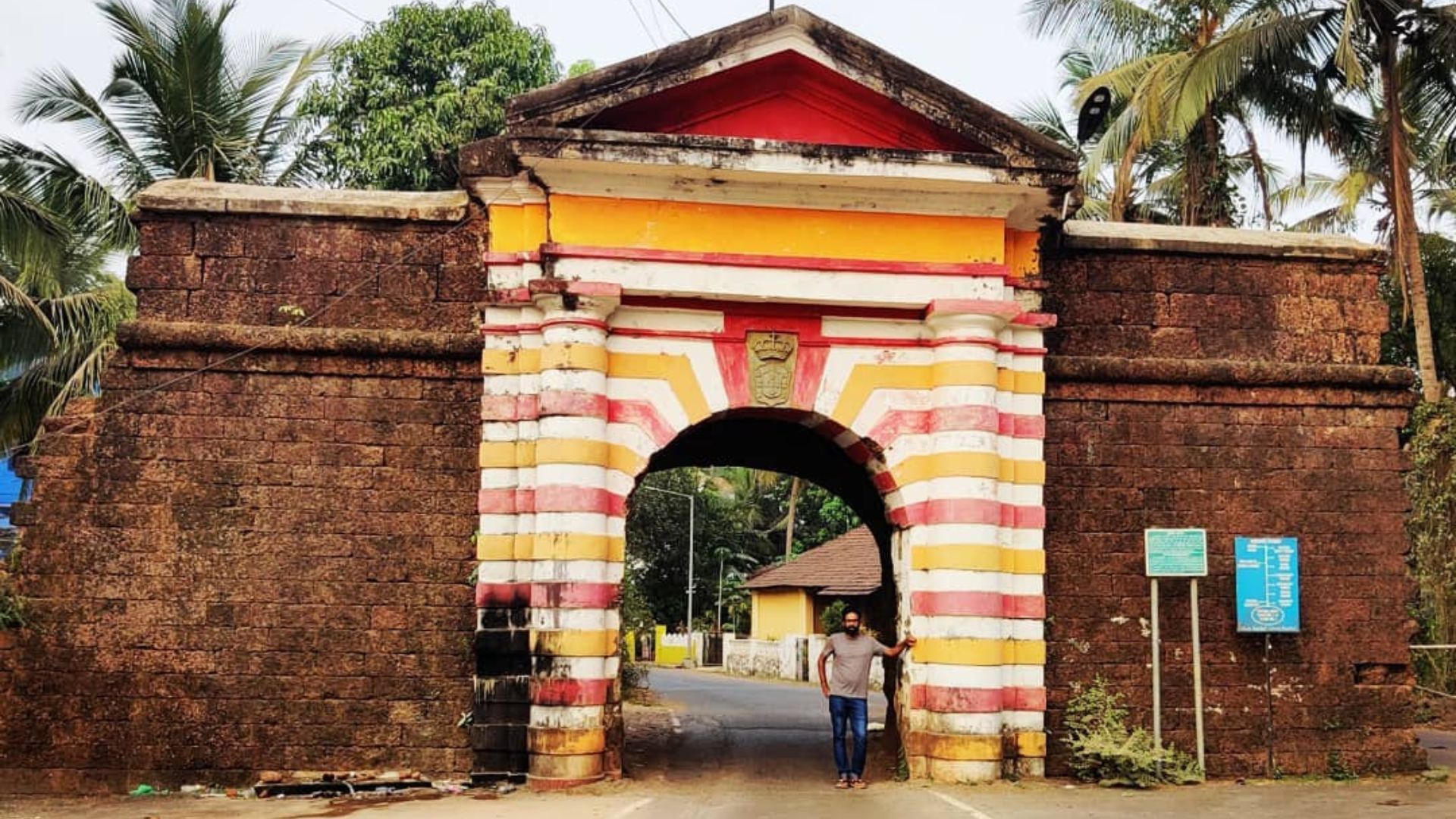 Among the popular forts in Goa is Rachol. More than the fort, the colourful fort gate is which will catch your eye instantly. The place became popular after the fall of the Kadamba dynasty in Goa, and has witnessed battles between the Vijayanagar and Bijapur empires.
Location: Salcete, South Goa
Timings: Open 24 hours
Entry Fee: Nil
Hero and Featured Image: Courtesy of Shutterstock
Related: Heritage Haunts: Stunning Forts In And Around Bangalore That Tell Stories Of A Bygone Era
Frequently Asked Questions (FAQs)
Question: Which are the best forts to visit in Goa?
Answer: Agauda, Chapora, Betul and Sinquerim are some of the many forts you can visit in Goa.
Question: What are the best places to visit in Goa for nightlife?
Answer: Arambol, Baga, Vagator, Candolim, Calangute and Anjuna are some popular places to visit in Goa for their nightlife.
Question: Why Goa is famous for its history?
Answer: One of the most important parts of Modern Goan history was its colonisation by the Portuguese, who left a mark of their culture on the state.