Planning on visiting Bikaner? Here's your guide to exploring the city in just 48 hours, what to eat, where to stay, and the places to visit in Bikaner that you should not miss.
Bikaner is an absolute delight this time of the year. The days are sunny and warm, while the cold nights make for some great karaoke sessions around the bonfire. Add to that delectable Rajasthani cuisine and the fragrance of clean air, and you've got a winner.
Being a small city, it's quite easy to cover over one weekend – the forts and palaces don't take too much time to explore, and walking around them will bring you closer to India's heritage and culture. What's more, just the sheer architectural beauty that some of these places have, along with soothing vibrations that they emit (it's something that you will feel, it simply cannot be explained) will bring you a sense of calm like none other.
What's more, Bikaner is also known for hosting the Bikaner Camel Festival annually. It usually happens in January, and the whole state comes alive in its preparations. So, in case you're planning to visit the state anytime soon (or later), this guide to spending 48 hours in the city is all that you need.
Book your stay at Narendra Bhavan here
Best places to visit in Bikaner in 48 hours
Day 1
Once you've arrived and checked into your hotel, have a very quick lunch and try to leave the hotel by 3:00 pm or 3:30 pm. If you're staying in the main city you won't need much time to go about exploring – however, in case you're staying on the outskirts, you'll need to keep 20 minutes extra, roughly, to reach your destination.
Ganga Government Museum
The Ganga Government Museum is said to be the best museum in the state. It houses a rich display of wares. The archaeological artefacts here date back to the Harappan and Early Gupta periods and contain paintings, woven carpets, arts, craft goods, coins, clay pottery and weaponry (Rajput weaponry, to be precise).
Opening Hours: 10:00 am to 5:00 pm (Sunday closed)
Entry Fee: INR 10 (for Indians); INR 5 (for students); INR 50 (for foreign nationals); INR 25 (for international students)
Karni Mata Temple, Deshnoke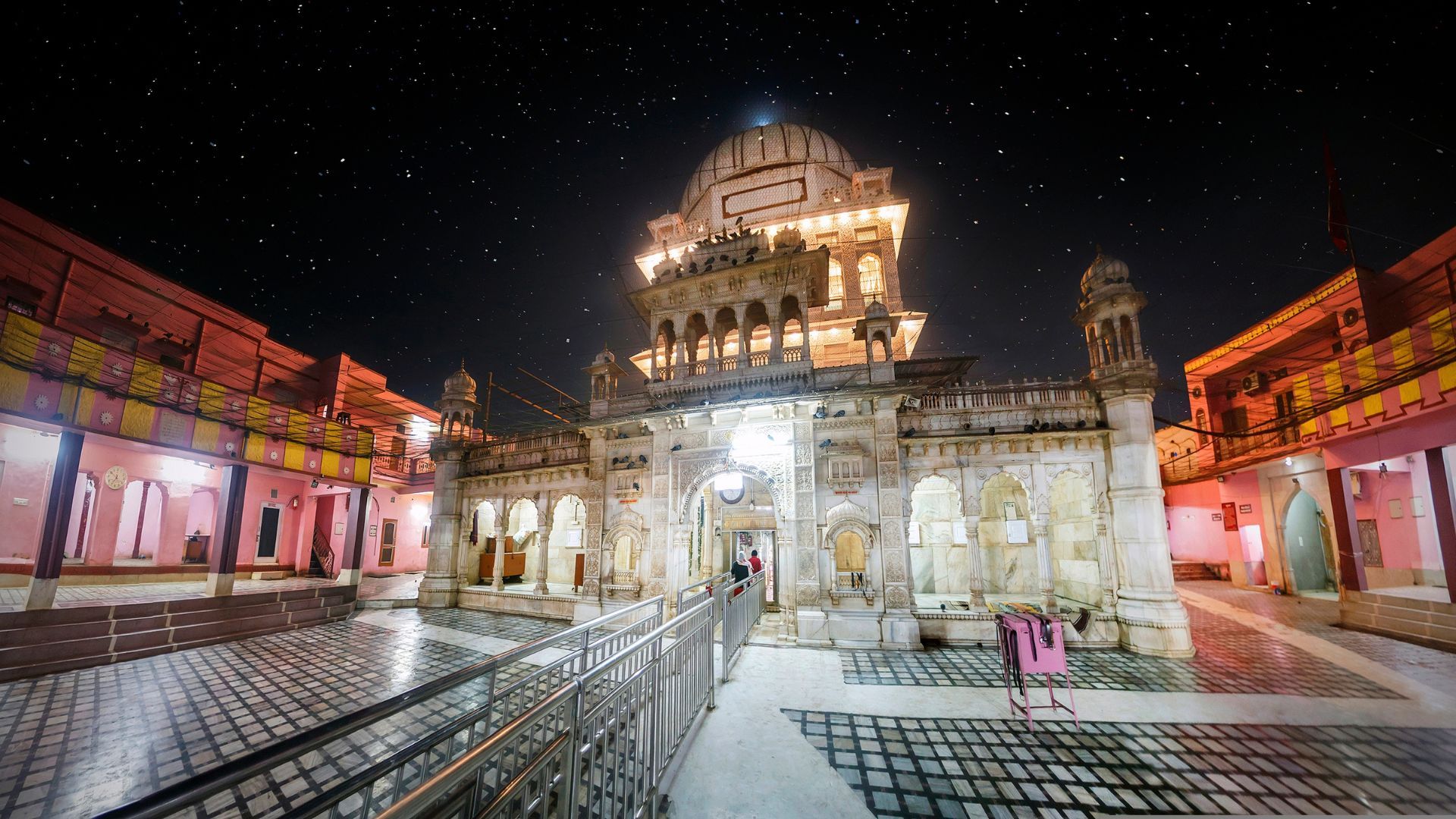 After visiting the museum, head to the Karni Mata temple in Deshnoke. Located about 30 kilometres from Bikaner, this is among the places to visit in and around the city. The temple is known for being home to over 25,000 rats (who do not harm the public). It is believed that the food nibbled on by these rats is in fact blessed. What's more, spotting white rats here is considered auspicious here as these are believed to be reincarnations of Karni Mata and her sons. A good time to visit the temple is during the Navratras, when the Karni Mata Fair is held.
Opening Hours: 4:00 am till 10:00 pm
Entry Fee: Nil
Local markets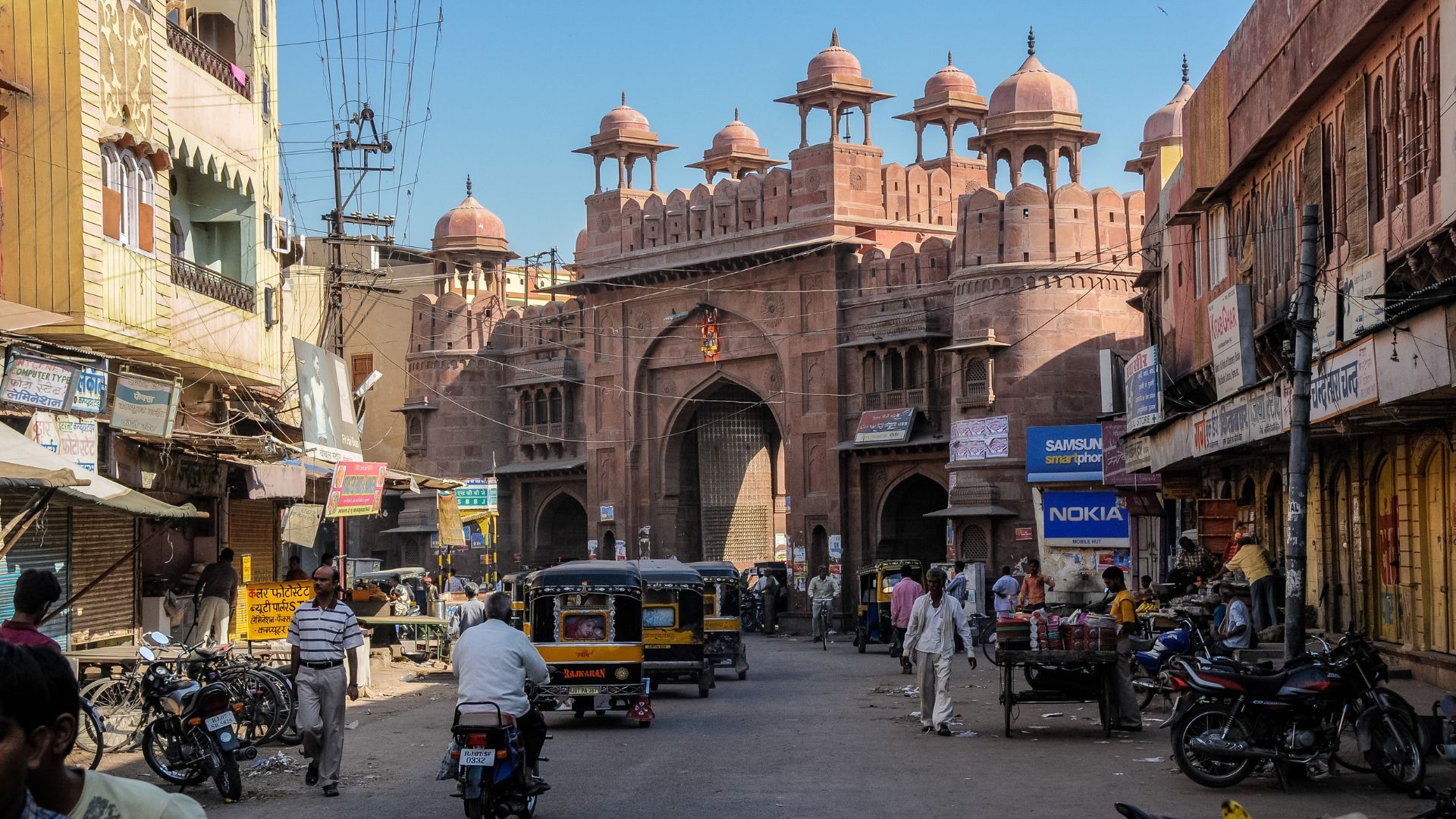 Once you're back from the temple, head to the markets here to purchase some local wares. Buy Bikaneri Bhujia from Chotu Motu Joshi, indulge in kachoris and a Rajasthani thali, or go shopping for juttis, camel wool blankets and bandhej sarees.
Day 2
Head out after a heavy breakfast, which will keep you full for a long duration. Besides, it's always fun to nibble on local snacks when you're on the go!
Junagarh Fort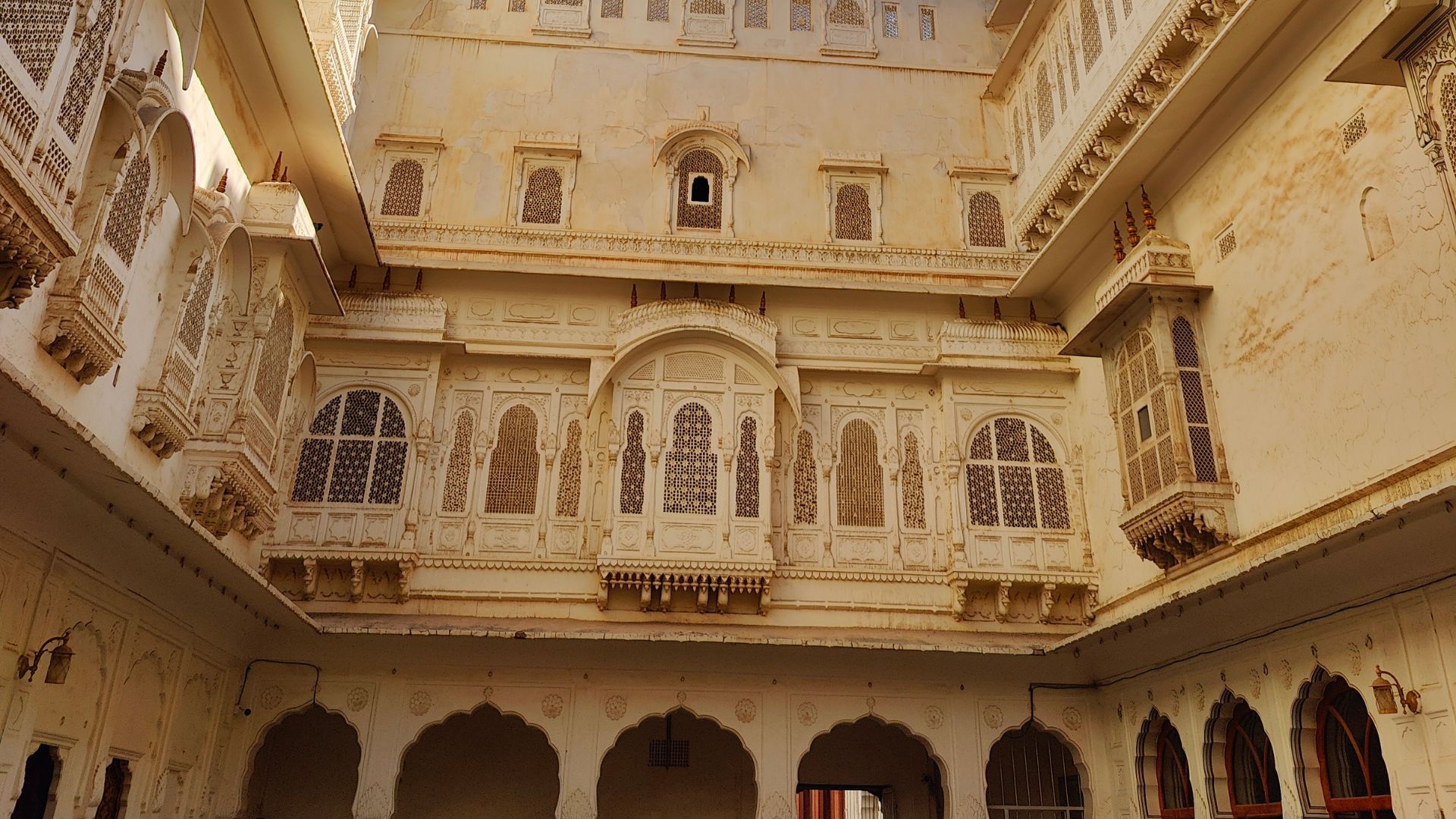 Start your day by visiting the Junagarh Fort, a place that is a must-visit in Bikaner. Built by Raja Rai Singh in 1588 AD, the fort is the only one that has never been captured. The fort is home to 16 stunning palaces, each with its own distinct featured such as stained glass on the windows, marble floors, red sandstone interiors and more. Along with this are open air courtyards where the kings used to play Holi, along with sections such as the Diwan-i-Aam and Diwan-i-Khas meant for public and private meetings. The palace takes roughly two hours to take a tour of, and places such as the Badal Mahal and the courtyards will definitely stand out as completely unique. The best part is that a group tour guide is covered with your ticket. These are appointed by the management themselves. But if you want a personal guide, these are available outside the fort.
Opening Hours: 10:00 am to 6:00 pm
Entry Fee: INR 100 (for Indians)
Laxmi Niwas Palace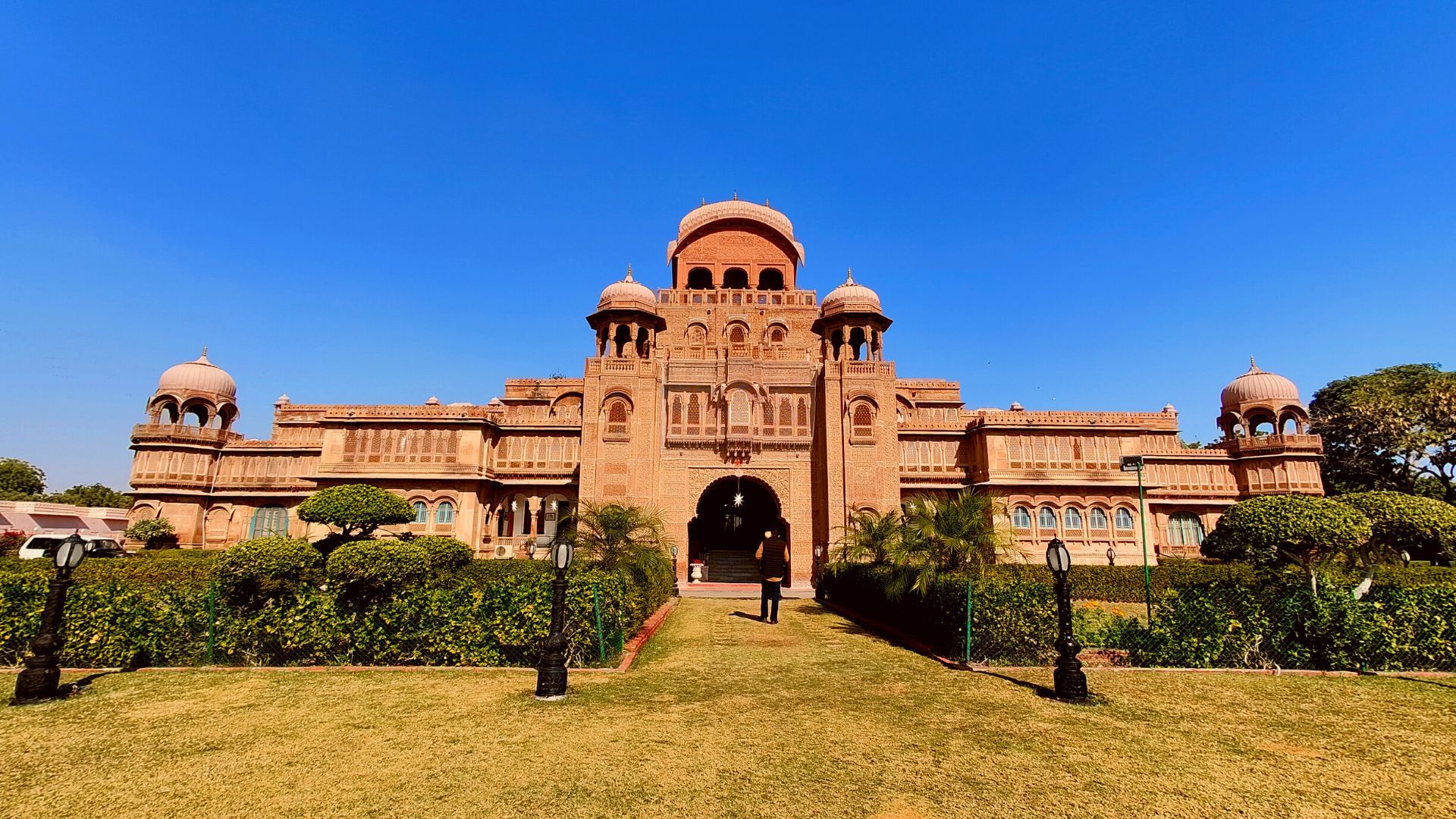 Laxmi Niwas Palace has been converted into a hotel, and you can only enter if you're staying there. However, you can still visit the place to witness the intricate carvings that grace its walls and the stunning red hue of the palace.
Lallgarh Palace and Museum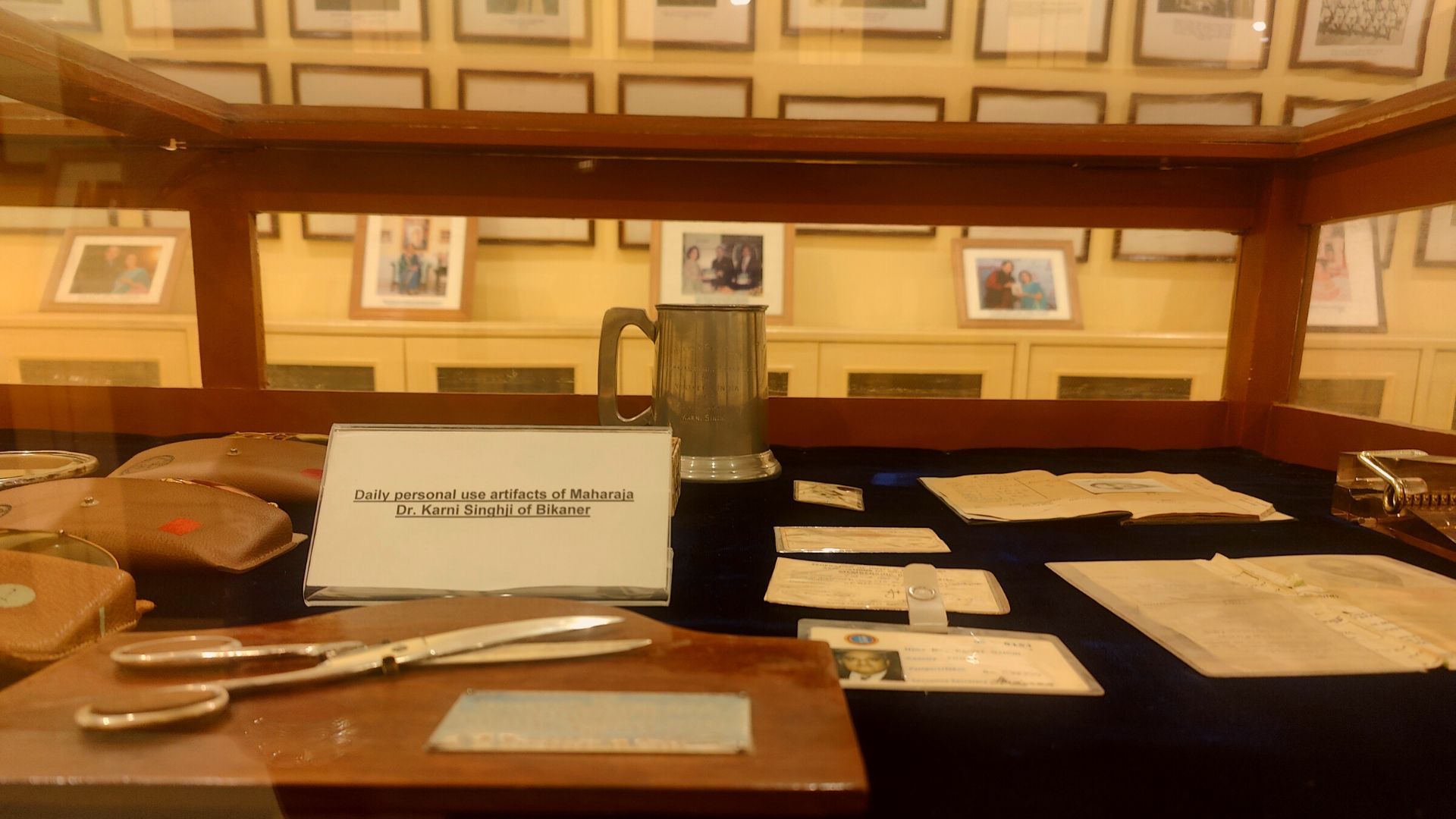 A mere two-minute walk from Laxmi Niwas Palace is the Lallgarh Palace. This is another palace converted into a hotel, where the royal family still resides. However, what you can visit here is the Sadhul Museum. This showcases the history of the royal family through the images, paintings, and artefacts kept here. Not only that, the palace also houses some personal-use items of the kings and queens, such as their cutlery and polo gear. One interesting attraction here is the railway coach right at the entrance of the museum – this was the royal coach of the family, and was attached to any train that they would want to board, the staff here will inform.
Opening Hours: 10:00 am to 5:00 pm
Entry Fee: INR 50 (you'll have to buy a ticket for photography separately)
Book your stay at Laxmi Niwas Palace here
Rampuria Havelis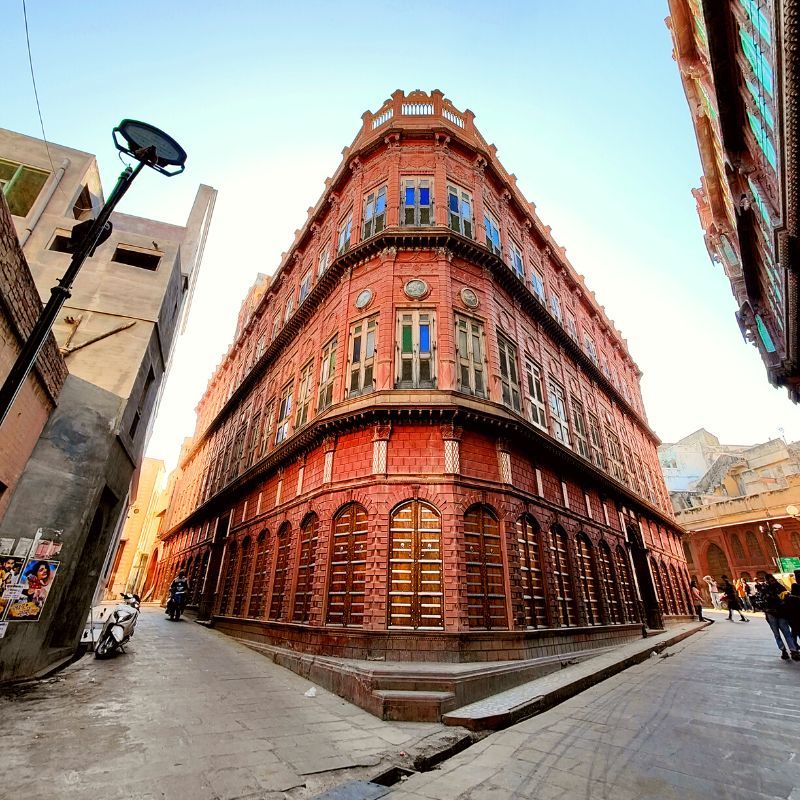 It should be afternoon by the time you're done with these above places. So, head straight to Old Bikaner to see the Rampuria Havelis here. A protected place, these havelis boast of intricately carved walls, open courtyards, red sandstone structures and beautiful jharokhas. The havelis are stunning to look at, and will definitely mesmerise you.
Opening Hours: Open all day
Entry Fee: Nil
Bhandasar Jain Temple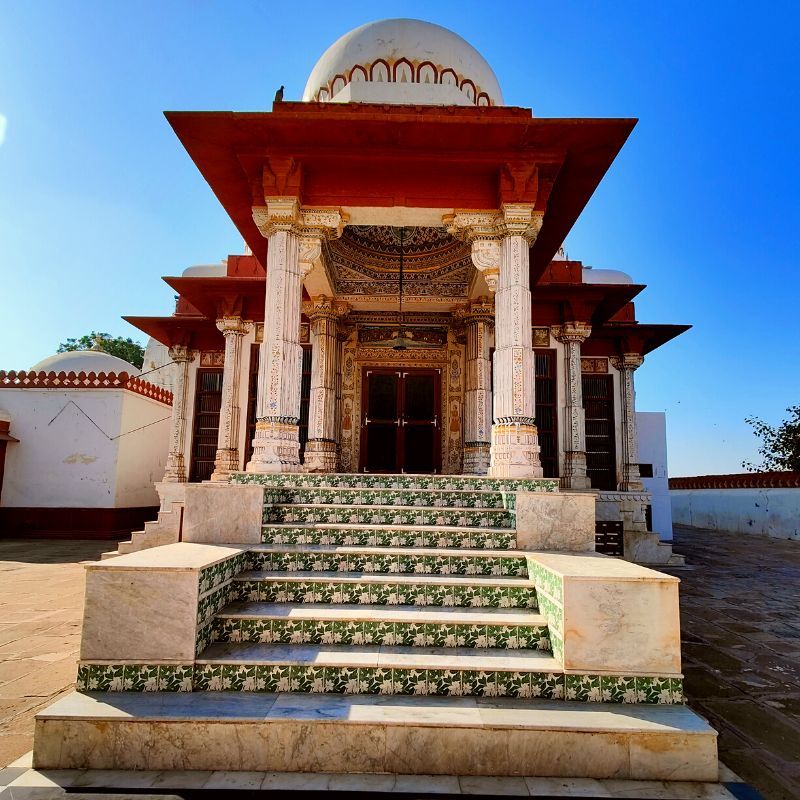 The Bhandasar Jain Temple is located in Old Bikaner, hardly a few kilometres from the Rampuria Havelis. The temple boasts of beautiful paintings and architecture, which will truly delight you. It also exudes a sense of calm which will bring you inner peace.
Entry Fee: Nil
National Research Centre on Camel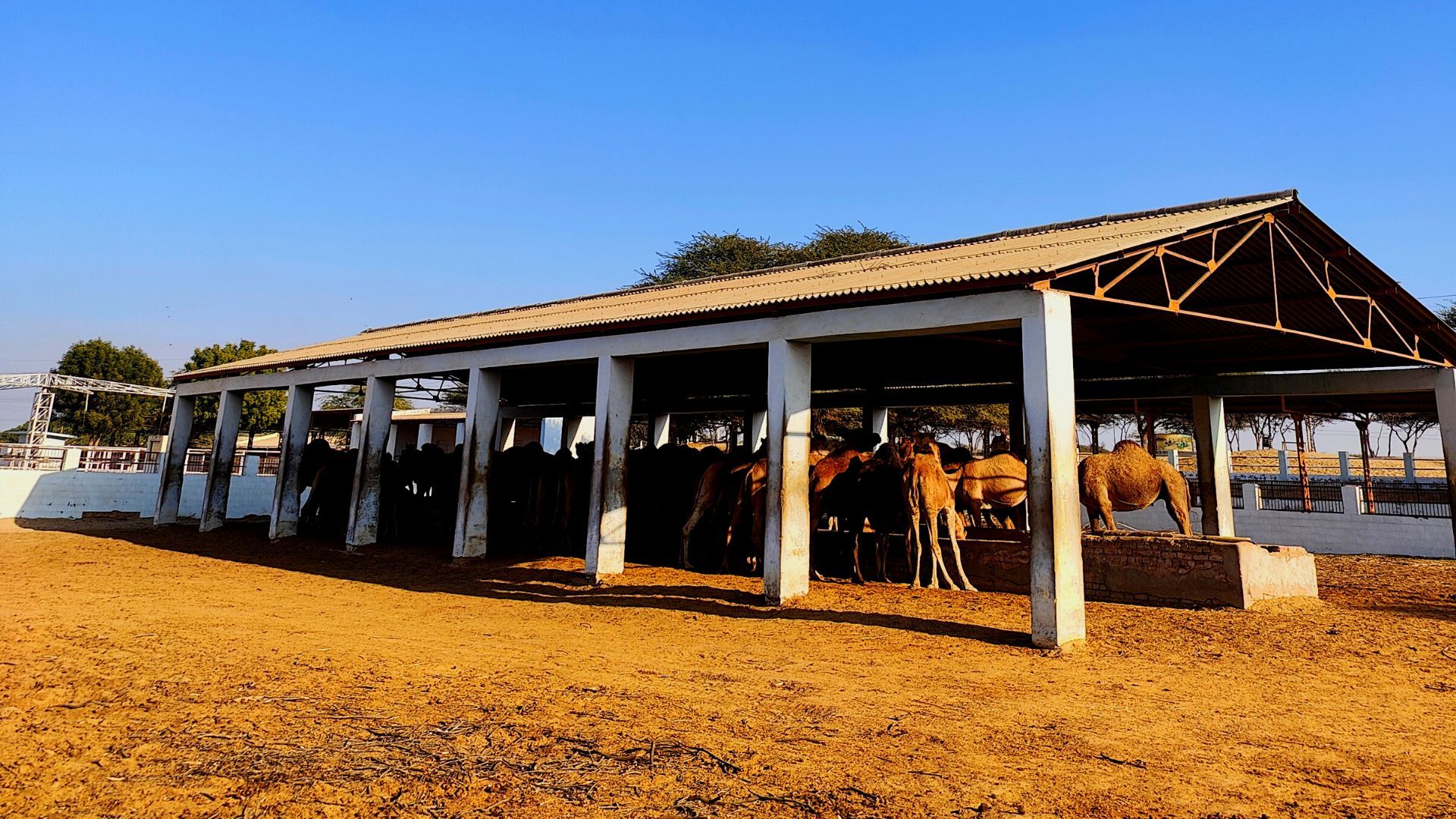 The Research Centre is a must-visit for a lesson on the ship of the desert. Among the places to visit in Bikaner, the centre features a museum on camels and their importance, shops selling wares made from camels, camel rides, varieties of camels that are taken care of here, a dairy selling camel milk and products (you must try the kulfi!) and a lot more.
Opening Hours: 10:00 am to 6:00 pm
Entry Fee: INR 50 (be sure to enquire about the entry for research scholars on the counter, if you are one)
If you have the time, also try and visit Gajner Palace – another stunning palace which has now been converted into a hotel.
Day 3
This is the day you'll check out and leave for home. But, there's still a chance to squeeze in that one last place that you should visit once in Bikaner.
Devikund Sagar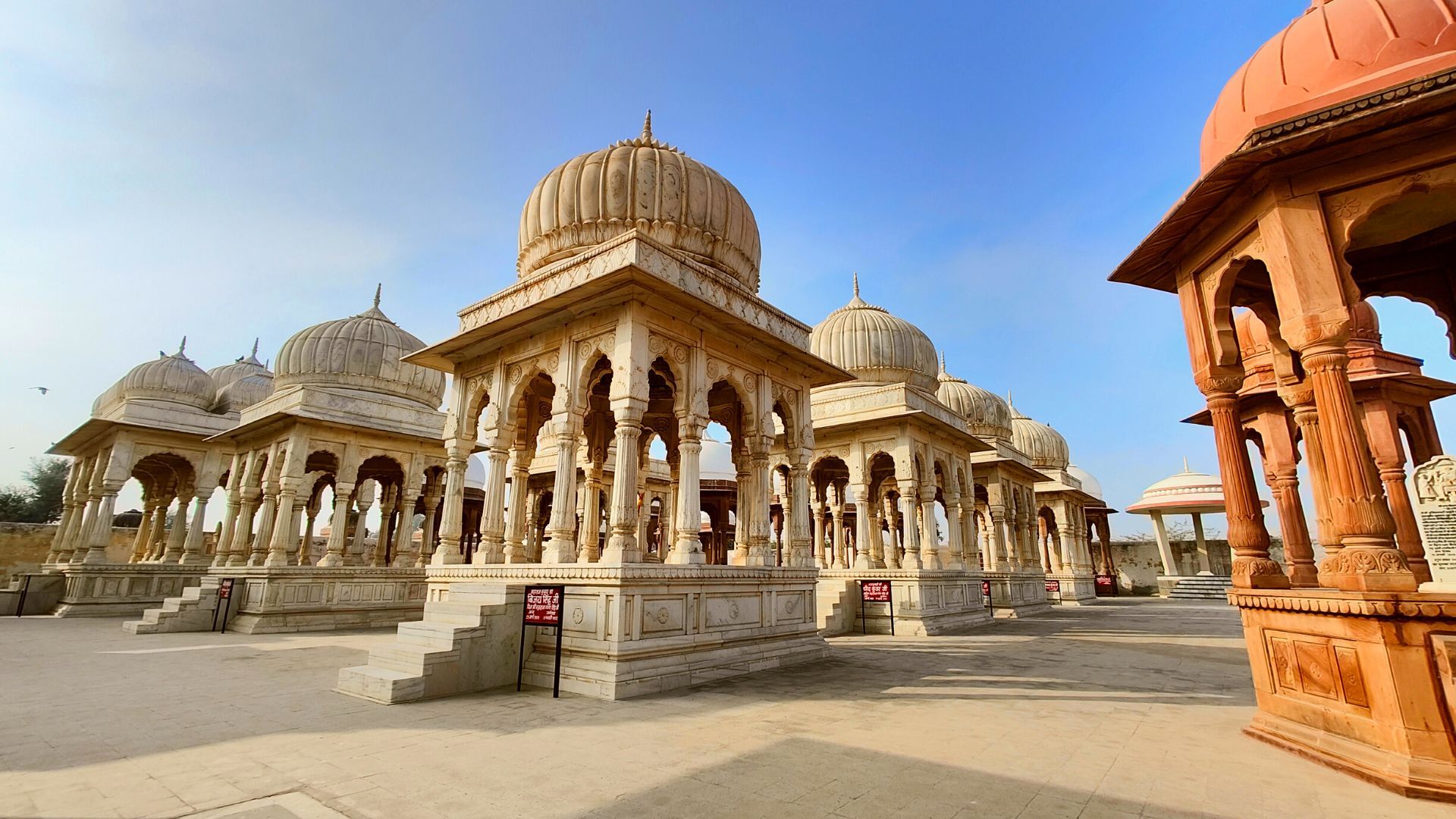 Devikund Sagar Centonaphs have been built to commemorate the late kings of the city. The place is a cremation ground for the royals, and has the centonaphs of the kings and queens of the city. Some of these feature stunning carvings and depictions of Lord Krishna, among others. Many of these also have Chhattris on top of them, a feature important in Rajput as well as Muslim architecture.
Opening Hours: 9:00 am to 5:00 pm
Entry Fee: INR 10 (for Indians); INR 20 (for foreign visitors)
Best time to explore Bikaner
Winters are the best month to see Bikaner, because of comfortable day temperatures that'll make it ideal to visit this time of the year. The chilly winters will ensure that bonfires and hot beverages such as soups and rabdi (a drink made with bajra flour) will be in demand here.
What to eat in Bikaner
Try local Rajasthani thalis, bhujia and Bikaneri Papad. Snack on kachoris and be sure to buy ghevar and feni from local shops here.
What to shop in Bikaner
Among the things you must look out for is leheriya and bandhej sarees and dupattas, camel leather juttis, camel leather diaries, wallets and jackets, jewellery, and camel bone products.
Hero and Featured Images: Courtesy of Anushka Goel
Related: Brij Gaj Kesri: A Quaint Property In Bikaner That Offers The Best Of Luxury And Comfort