Not A Honeymoon, But Plan A Familymoon With These Fun Experiences And Destinations
While for most couples, their honeymoon is the most awaited time after their wedding, several people (especially newlyweds who are parents) choose to opt for a familymoon instead. If you're someone looking to vacation with your family, we have the perfect destinations and experiences for you! By Anushka Goel
When Dia Mirza got married to Vaibhav Rekhi last year, it wasn't just the couple that went to the Maldives for their honeymoon. Samaira, Vaibhav's daughter, was also with them, as was little Avyaan Rekhi, albeit in his mom's tummy. And when TV actor Shireen Mirza got married to Delhi-based Hasan Sartaj, it wasn't just the couple that travelled to Uttarakhand. They were accompanied by their family on the vacation.
View this post on Instagram
A familymoon seems to be a growing trend in India, wherein newlyweds opt to go on a vacation with their children or families instead of spending some time alone. The trend is most common globally among couples who've had children before getting married, or one of the partners has a child from their previous marriage. Couples also tend to plan vacations with their parents so that their newly-blended families can interact and bond with each other and the couple, and activities such as treks, beach vacations, and jungle safaris ensure they bond while having fun.
If you're looking to plan a familymoon and spend your newlywed days with your loved ones, and not just your spouse, check out these destinations you can plan a vacation to.
Familymoon destinations and experiences for newlyweds
Jungle safaris
View this post on Instagram
Jungle safaris make for a great option for a familymoon, as families can experience wildlife in the mornings and evenings, and get to know each other in the downtime. A fun bonfire in the evening, when there's a slight nip in the air, makes for a great bonding session. Throw in a guitar (not in the fire!) and sing old songs, and you'll have memories for a lifetime!
The Maldives
View this post on Instagram
The ultimate honeymoon destination, especially amid the pandemic, the Maldives is also a great destination for a familymoon, especially if you're planning on travelling internationally. The destination has ample options for couples to enjoy some privacy while their children run around the beaches or their parents try snorkelling or scuba diving. What's more, if you want to plan a romantic date by the beach, your parents can take care of the kids, so that you can enjoy a few hours together.
Ladakh
View this post on Instagram
If you and your families love the hills, this one is for you. Rocky terrains, snow-capped peaks and the beautiful lakes nestled amid the mountains make for scenic landscapes for you and your loved ones to explore in Ladakh. However, just ensure that their health allows them to go on tough trips like these since breathlessness, oxygen shortage and jerks throughout the road journey are things you will experience.
Gokarna
View this post on Instagram
While Goa is a popular honeymoon destination, plan your familymoon in Gokarna. Enjoy the calmness of the beaches as you bond with your families and spend time with them. You can also look up wellness resorts in the area to indulge in spas and unwind both physically and mentally.
Mindful retreats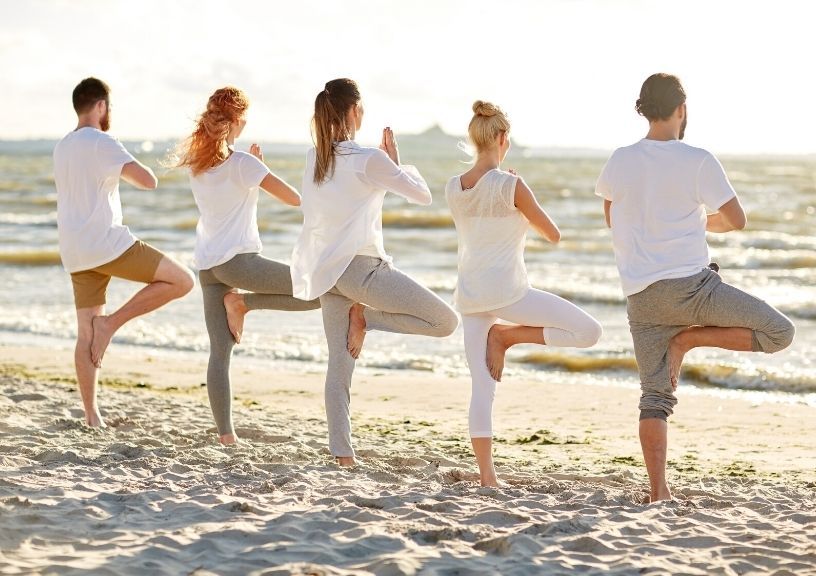 Several places in India offer mindful retreats, with services such as meditation, community tourism, spas, and more. These are great if you want to relax and relieve yourself of the stress you've all undergone as a family. However, if you're with kids, this is something I wouldn't recommend because not all children will enjoy meditation sessions. You could also plan a staycation at a farm stay to bring your kids closer to nature and teach them the importance of the Earth.
Europe
View this post on Instagram
Another popular honeymoon destination, Europe is also a place that most parents may have wanted to visit but weren't able to in their time. Why not take them along as you explore the scenic countryside and indulge in some delicious European cuisine?
Rajasthan
View this post on Instagram
Yes, you may have had a big, fat wedding at a Rajasthani haveli, but you may have not had the time to explore the beautiful state and the heritage beauty it has to offer. Stay at one of the beautiful palace properties in Udaipur, or see the sand dunes in Jaisalmer, or see the Hawa Mahal in Jaipur – the state has ample options on offer. And if you love wildlife, head to Sariska or Ranthambore to spend time amid nature, or Bharatpur for a birdwatching experience – both great ways to bring kids closer to nature and heritage!
Related: Planning Your Honeymoon? Check Out These Off-Beat Destinations In India!